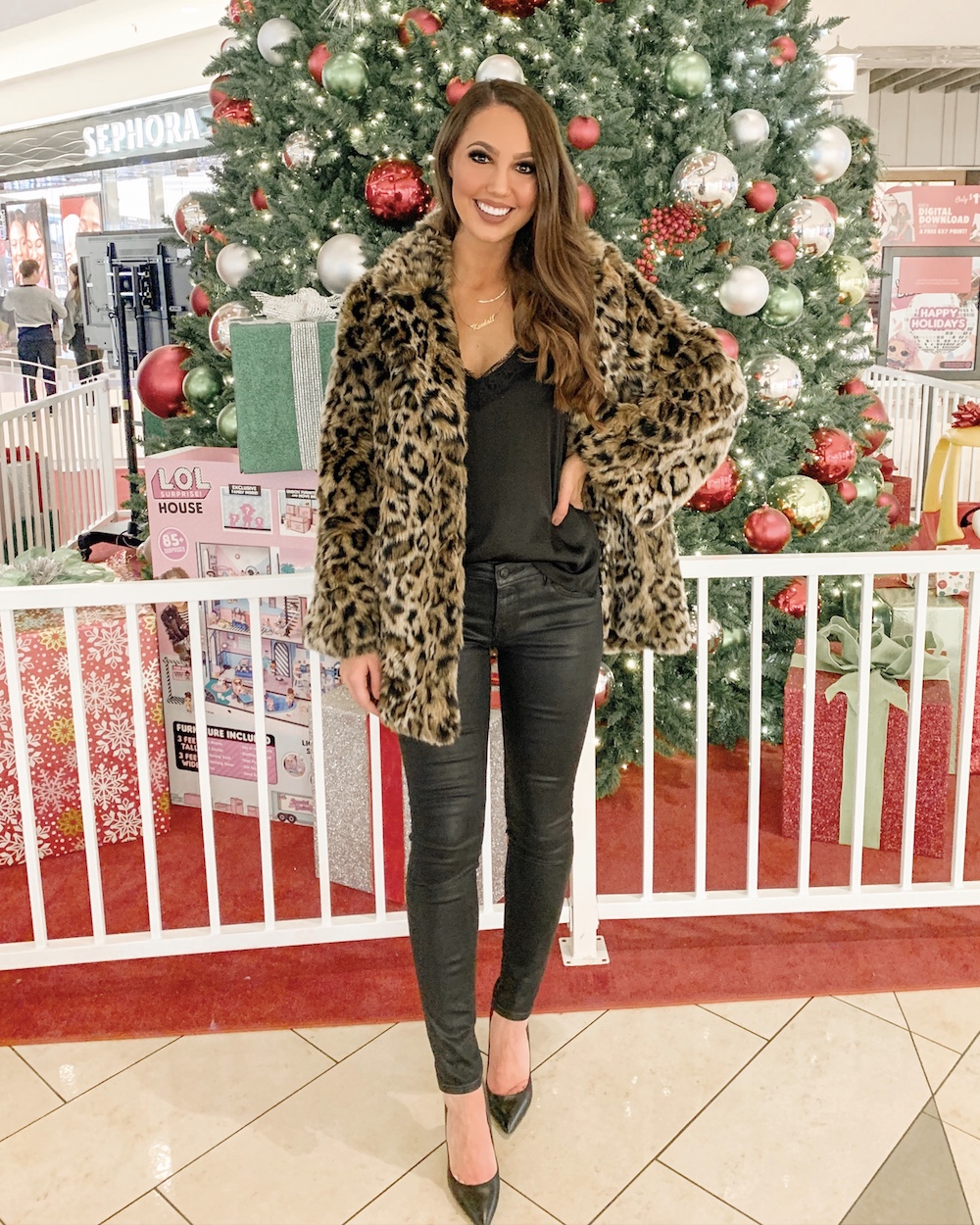 *Brought to you by Simon Malls.
The holiday season is officially upon us, which means it's time to start crossing names off your list of people to buy for. Overwhelmed by it all?! There's no need! I'm partnering with Brea Mall to share the perfect gifts for those on your list. Why not get your shopping done early so you have more time to take in the holiday season?!
For the Hostess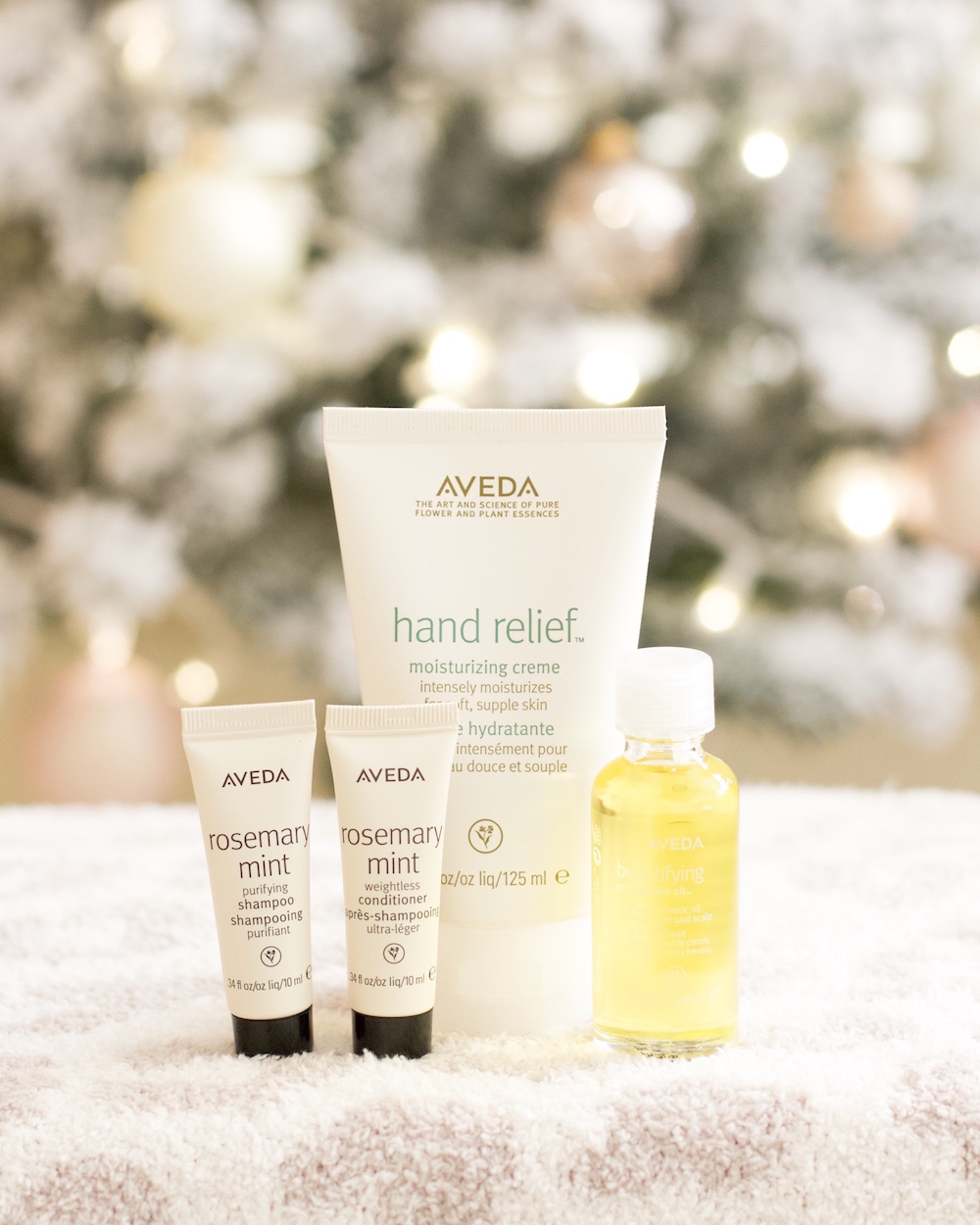 I'm a firm believer in always brining a hostess gift, especially this time of year. With the cooler, drier weather that comes in the winter, I feel that a hand lotion is a great option! My recommendation? The hand relief moisturizing cream from Aveda at Brea Mall! I also love their rosemary mint line, especially the hand and body wash.
Another option is a sweet treat! One of my favorites? Ghirardelli! The store offers a wide selection of assorted chocolates, including many gift boxes and baskets, which will ensure you find the perfect gift. I'm a big fan of the Peppermint Bark as well as the Milk Chocolate Caramel Squares.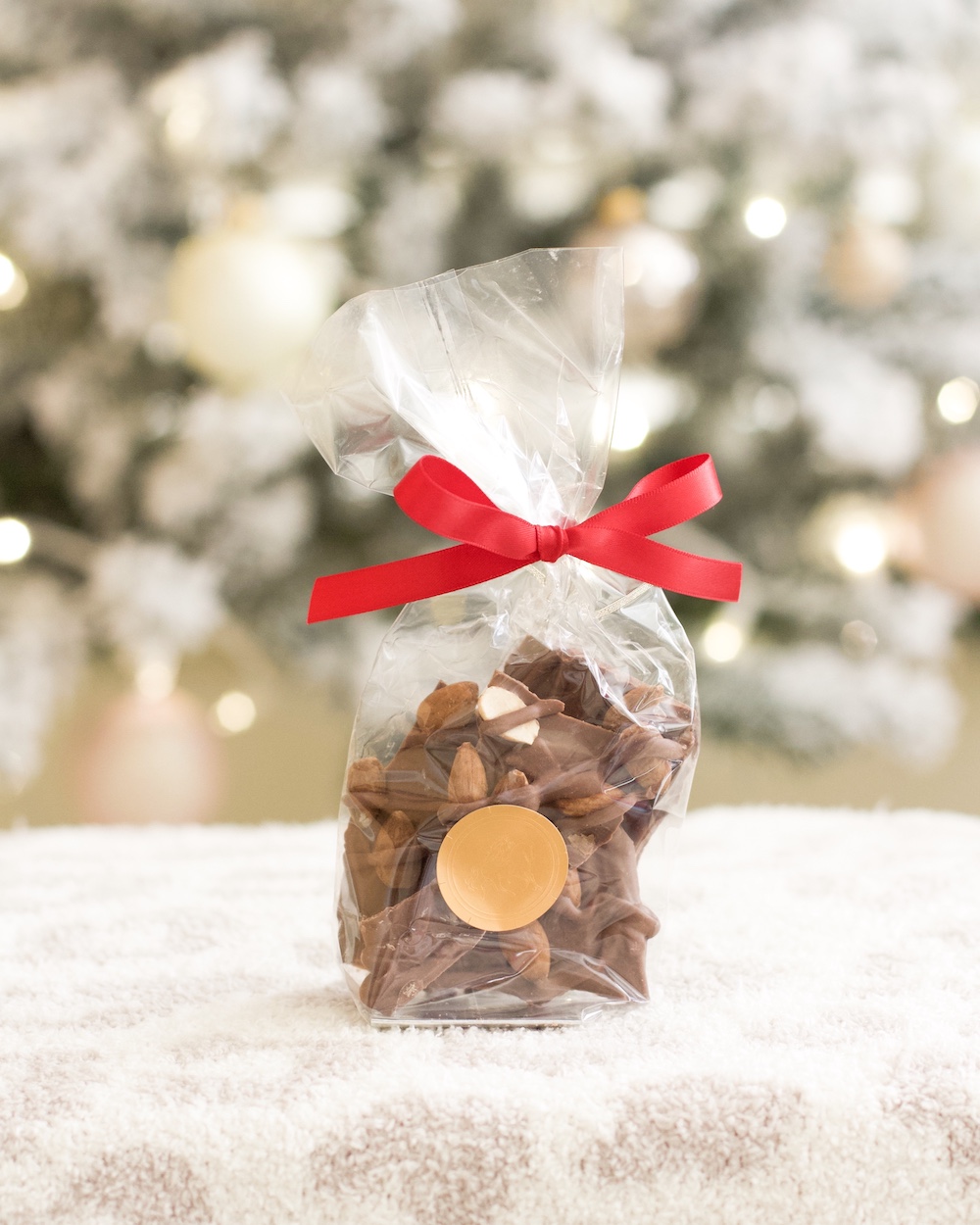 For the Selfless Guy or Gal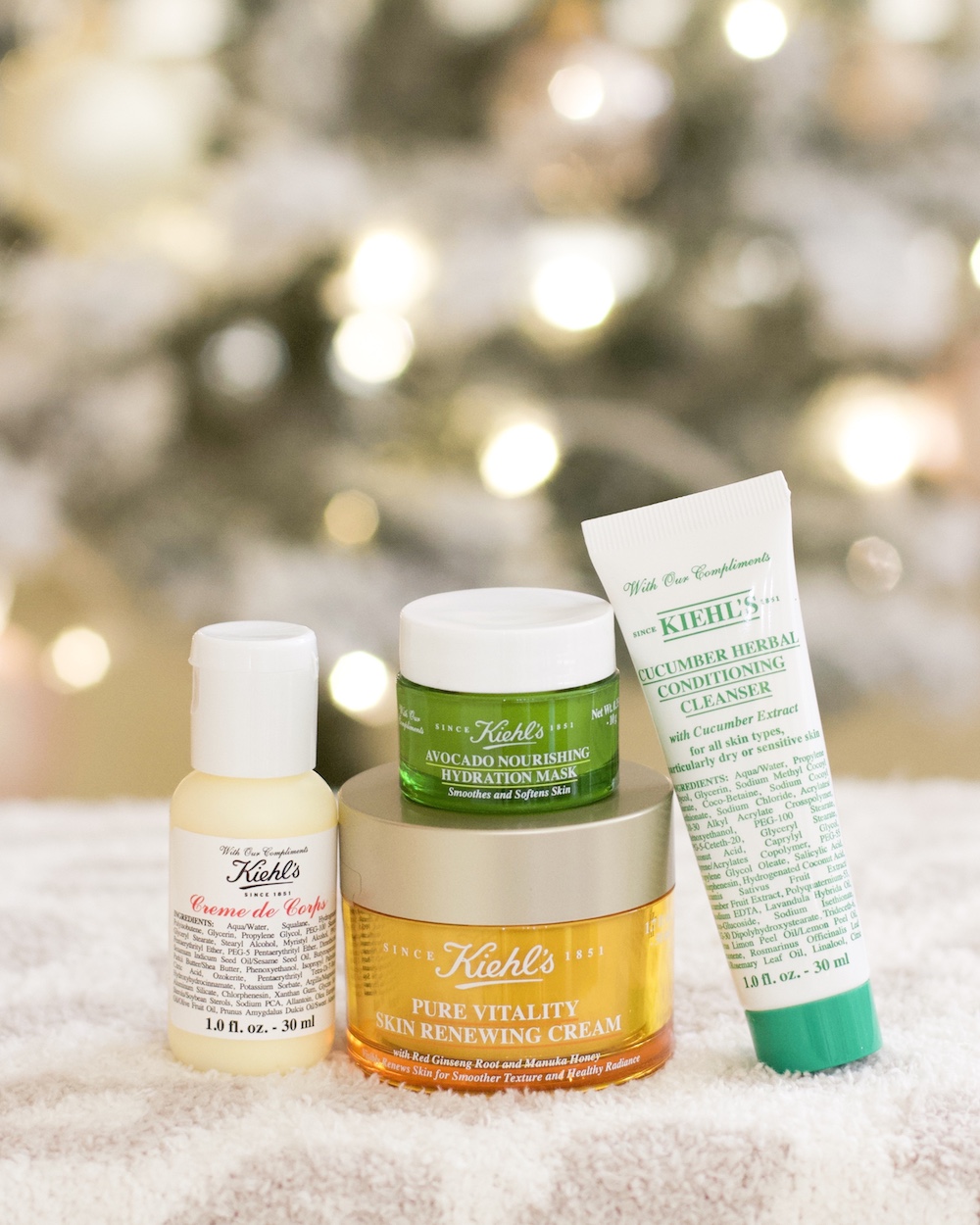 We all know men and women who are so busy taking care of others that they forget to take care of themselves. Now is the time to treat them and I think skincare and body products are the way to go! The Kiehl's Avocado Nourishing Hydration Mask is a great option as is the Pure Vitality Skin Renewing Cream or CucumberHerbal Conditioning Cleanser!
Also, I cannot get enough of Kiehl's Creme de Corps body lotion! Make sure to buy one for yourself too, trust me. If you're struggling to pick out one particular product, my recommendation is to pick up a holiday gift set!
Lush is another brand with many options for the selfless person. This season I'm trying out the Oatfix face mask and Yog Nog Body Conditioner. However, some of my favorite Lush products include the Ocean Salt Face and Body Scrub and the Mint Julips Lip Scrub. Pick out a scrub and pair it with one or two bath bombs for the perfect gift.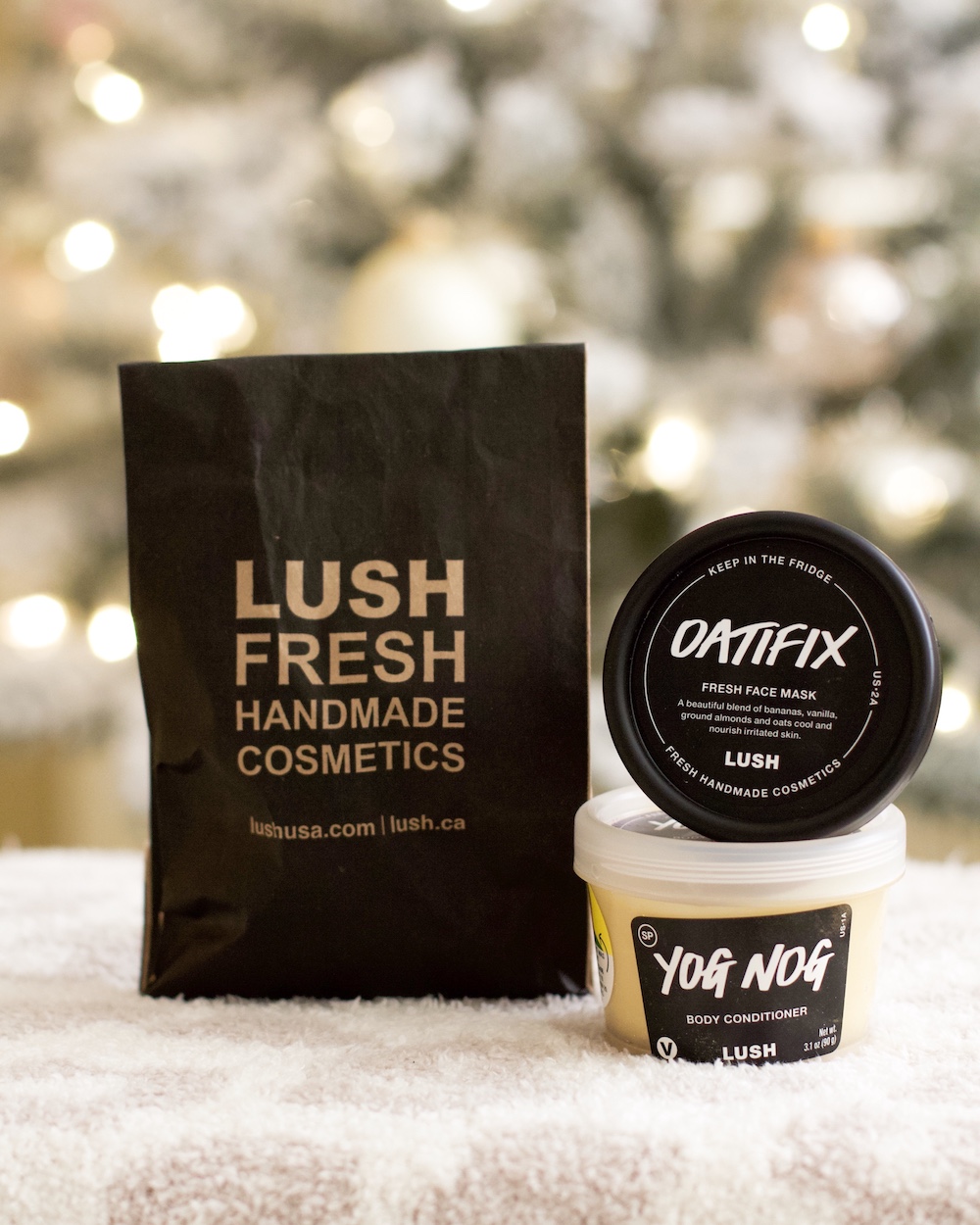 For Your Special Someone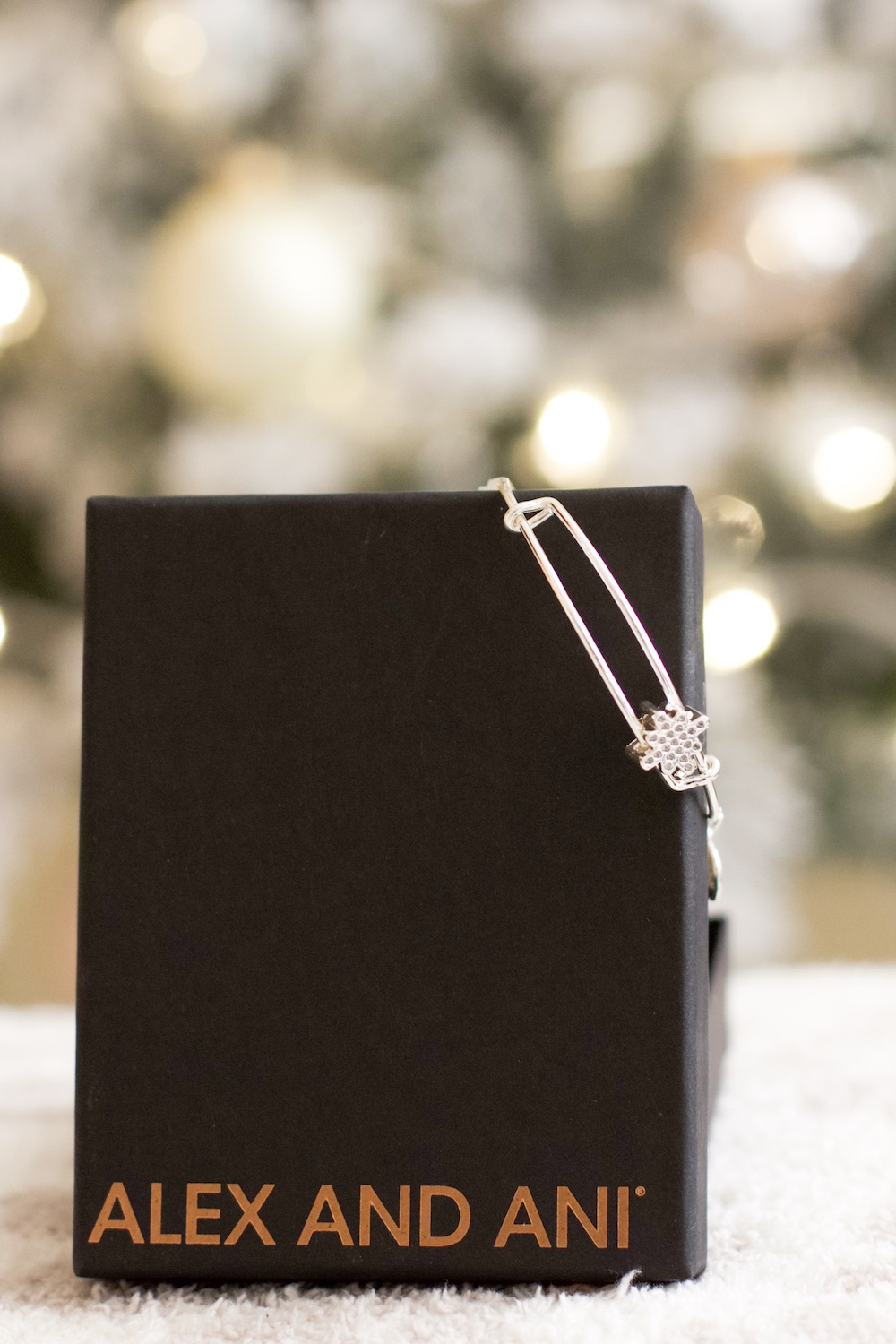 Sometimes the best gift is a classic one. Giving jewelry this season is sure to make anyone smile. I love gifting Alex and Ani jewelry, especially their bracelets, because you can find one that is really meaningful to a specific person. In addition, they have a beautiful holiday line, which includes the Pavé Crystal Star one above!
Another option is to stop by Ben Bridge for a beautiful piece of jewelry that will last for years and years to come. Ben Bridge offers a wide array of jewelry, with options for every price range. I'm currently loving the Lisa Bridge Grey Moonstone and Black Sapphire Earrings featured below.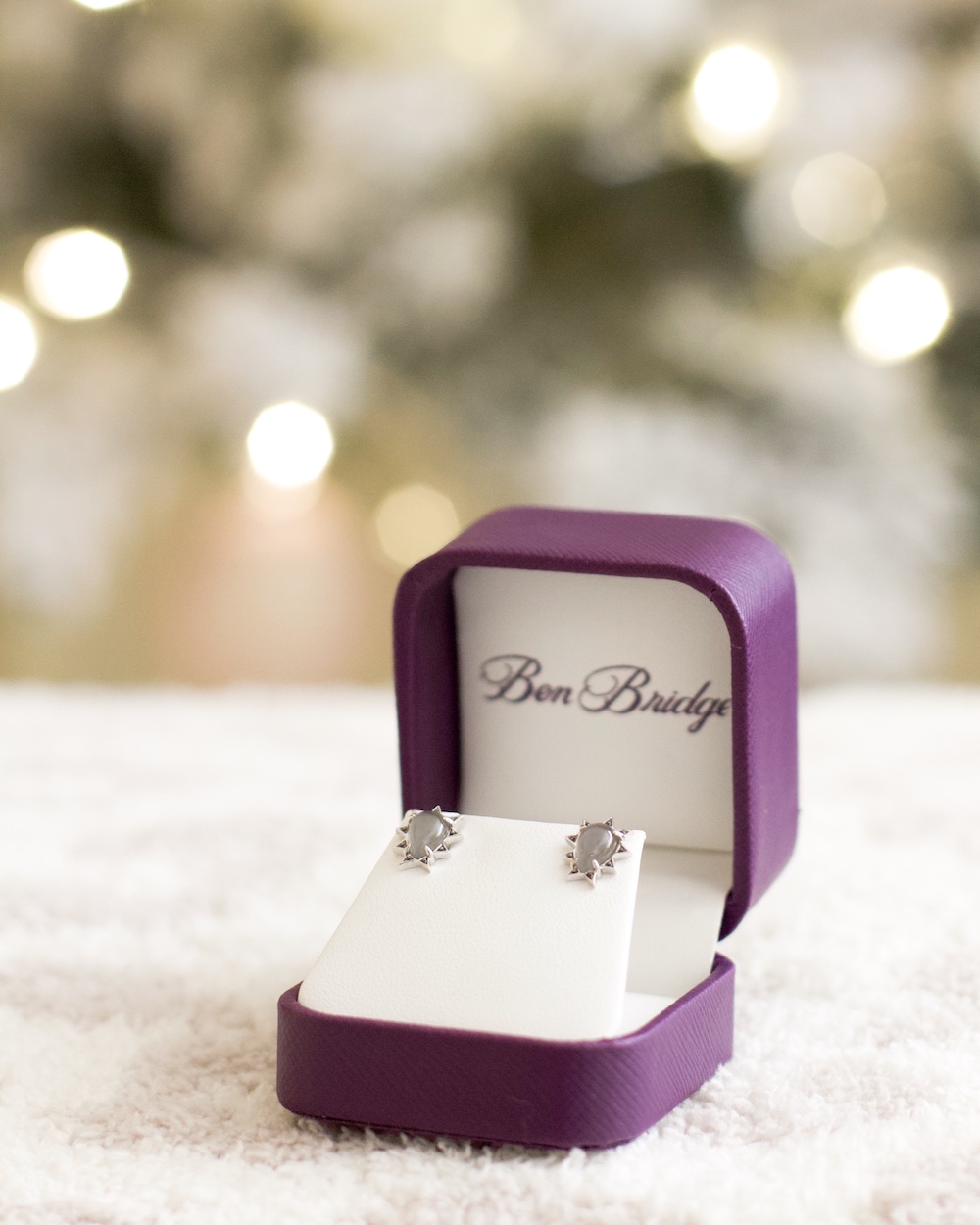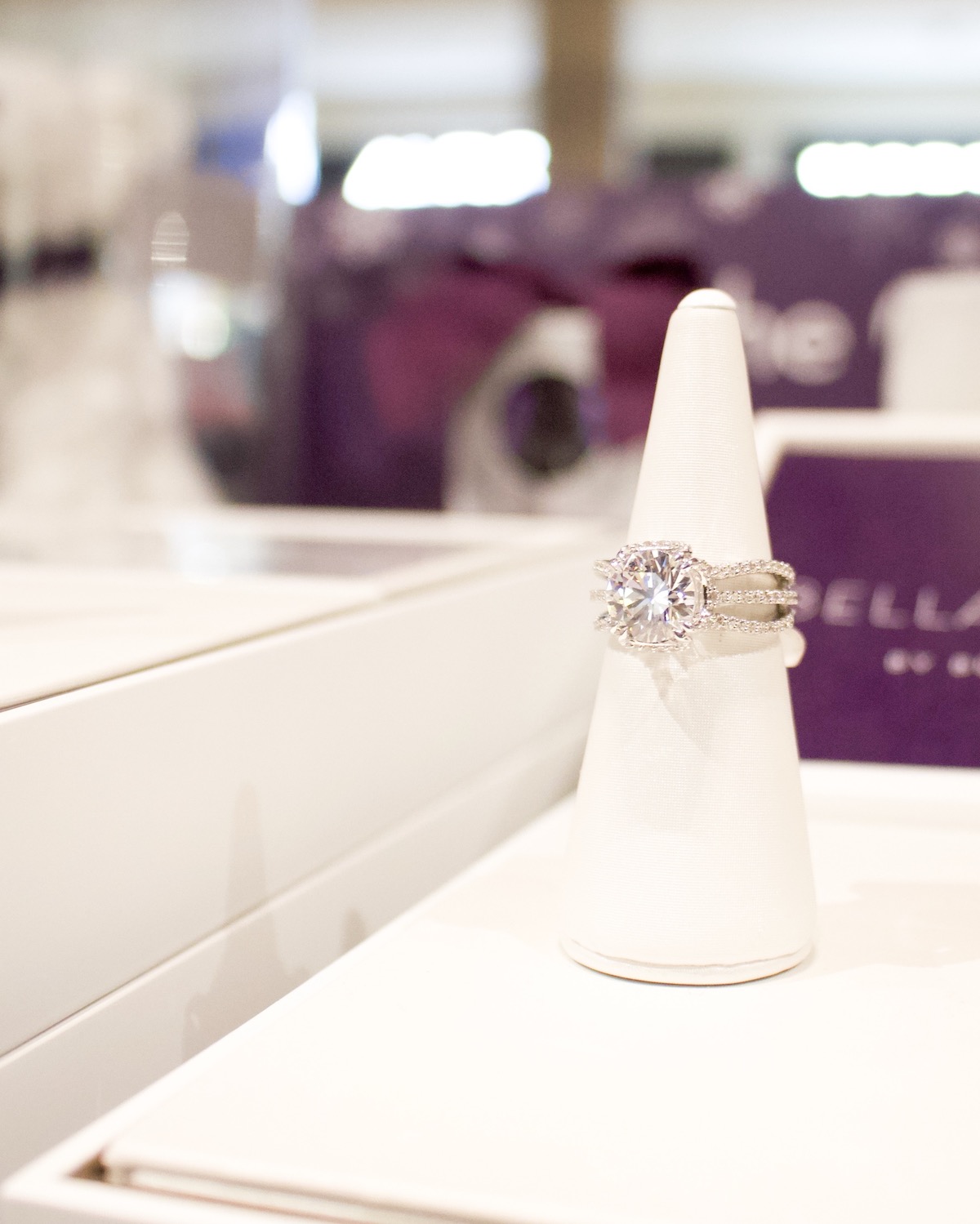 For the Glam Girl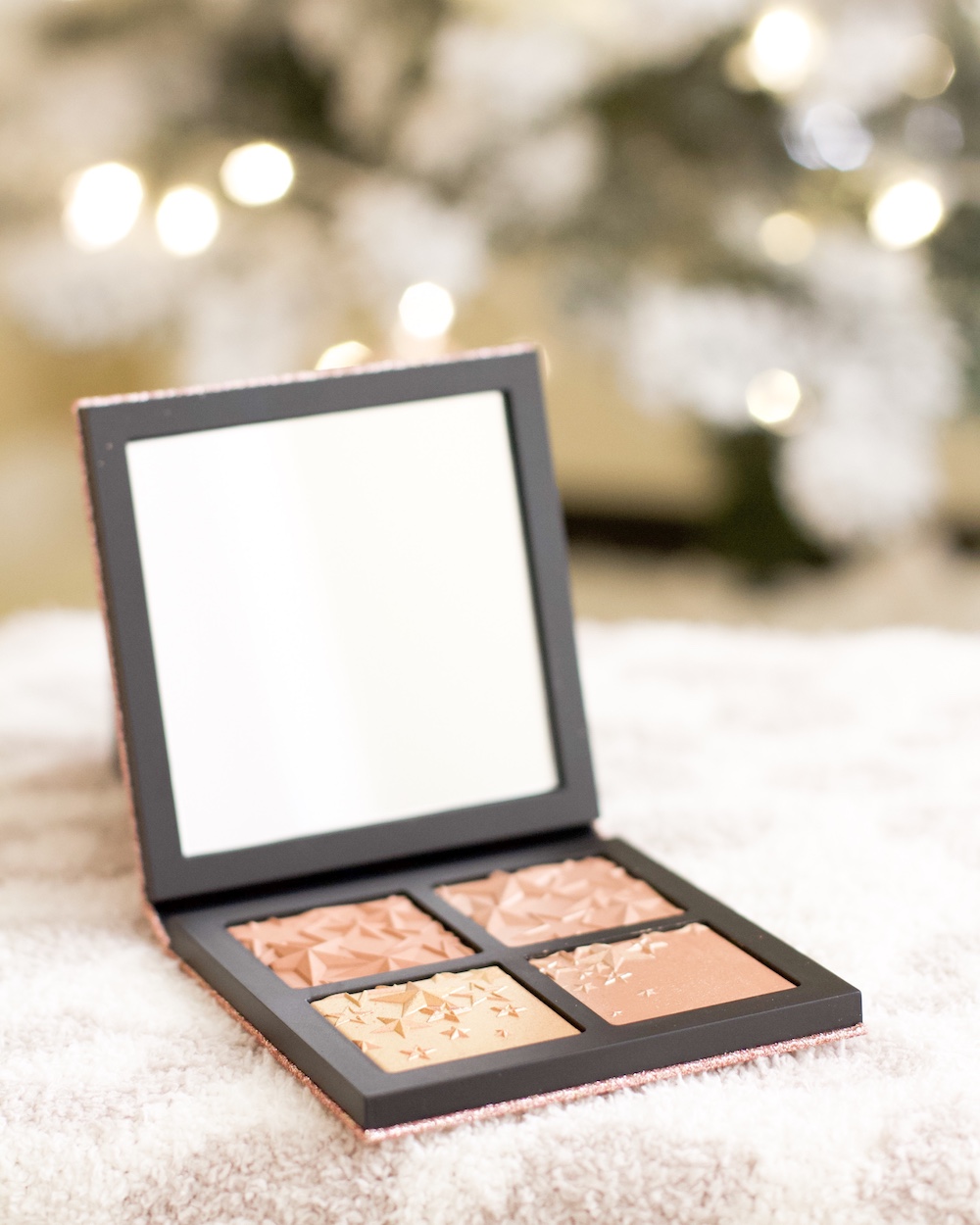 I'm all about the glam life and this season, MAC Cosmetics and Michael Kors are killing it! 
MAC's holiday collection is so dreamy! If you know someone who loves glitter, sparkles, and a beautiful glow, checking out the holiday collection is a must. I highly recommend the Star-Dipped Face Compact, which is perfect for bronzing and highlighting.
As for Michael Kors, I feel that the lipstick below speaks for itself. It's such a beautiful red. The Michael Kors location at Brea Mall offers such a great selection of purses, clothing, and shoes as well. I'm currently in love with the Whitney Quilted Leather bag line and the Cece Star-Embellished Leather Convertible Shoulder Bag!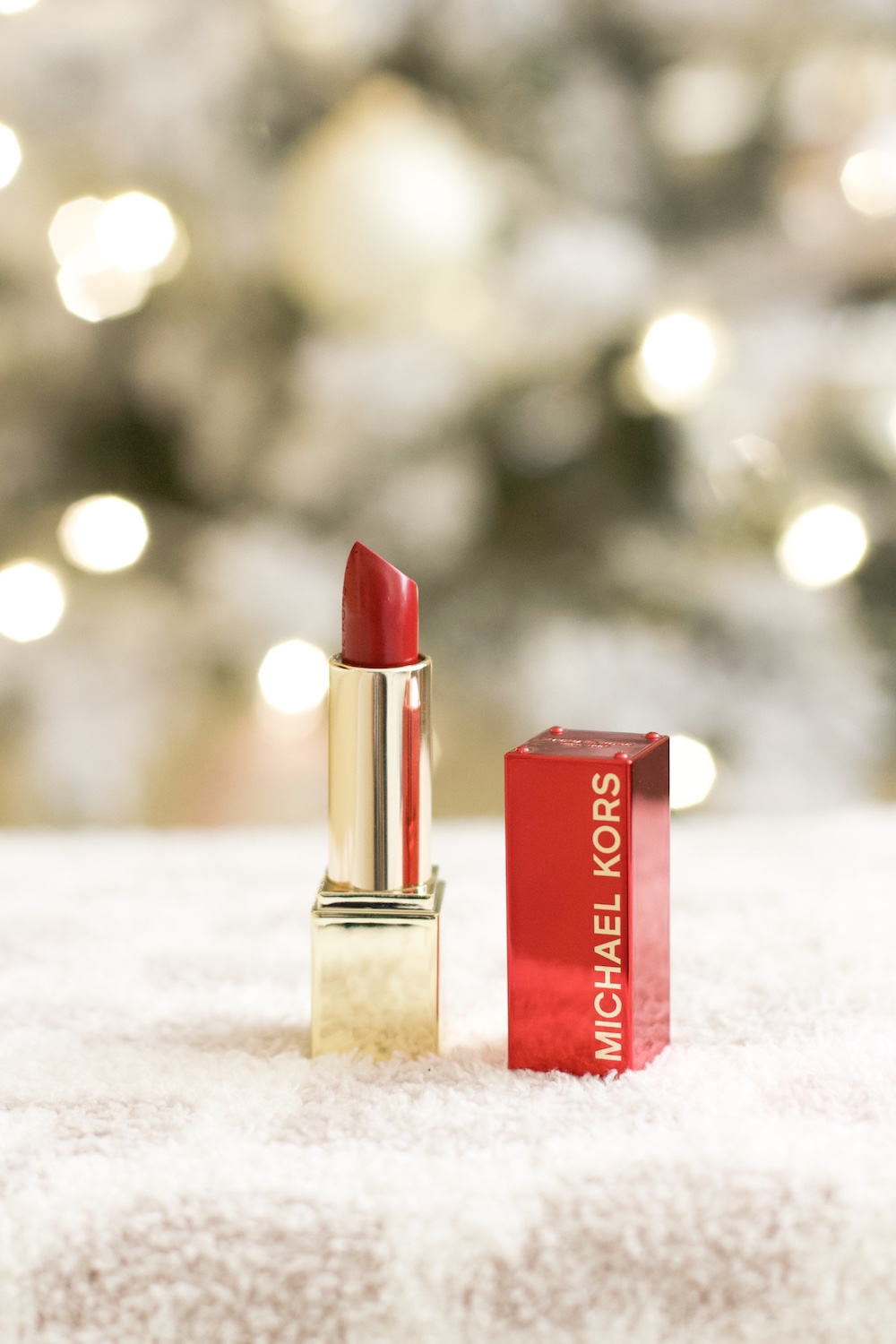 For the Fashionista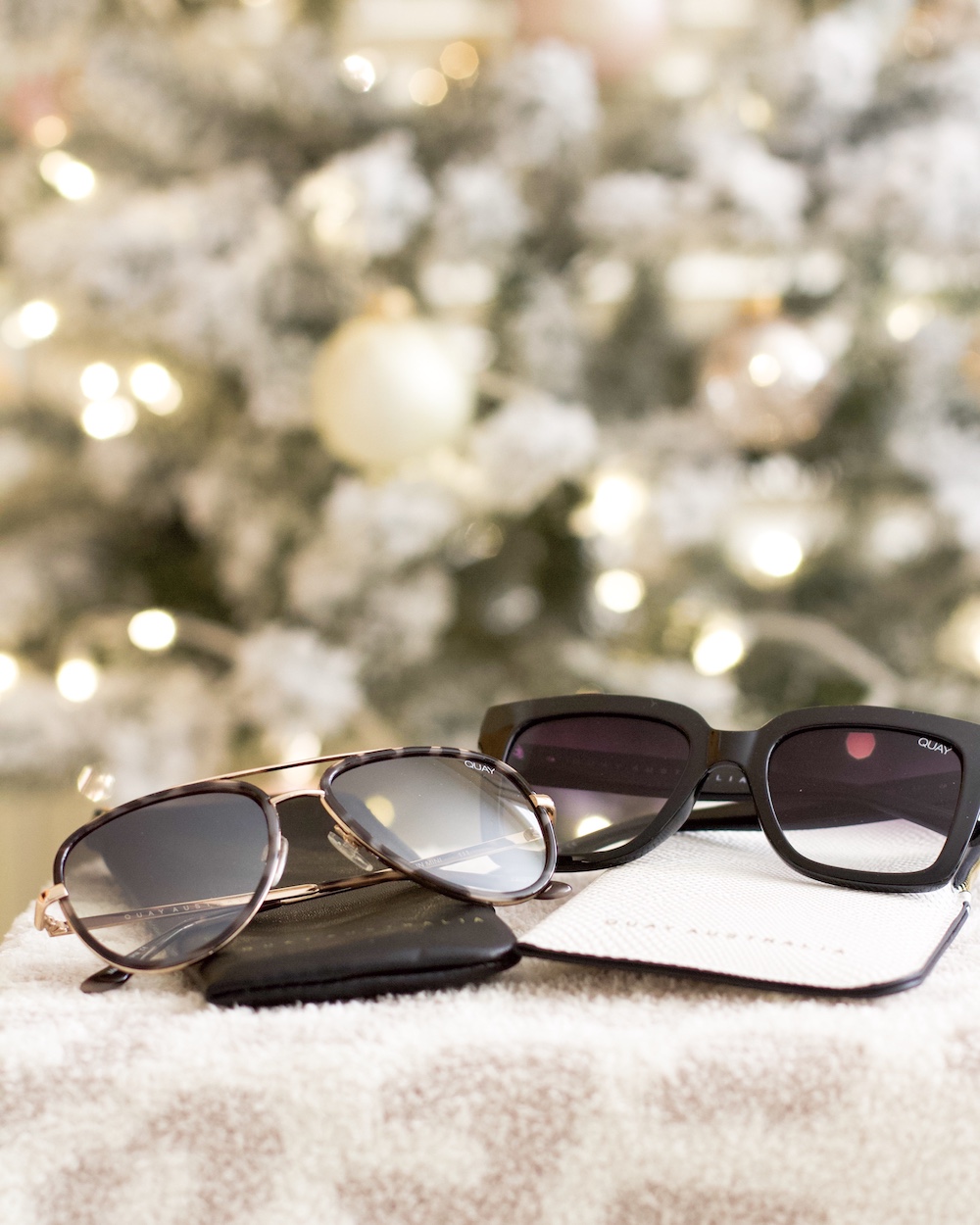 For the fashionista in your life, one recommendation is a pair of sunglasses from Quay Australia! The location at Brea Mall is the only Quay store in Orange County and it has the best selection! Two styles I'm currently loving are the "Icy" (black pair) and the Quay x JLo "All In." Most sunglass styles are offered in multiple colors so you will be able to find the perfect pair!
I suggest checking out Swarovski as well since they have so many beautiful jewelry pieces! If the person on your list loves all things sparkly, this is the right store to stop by. I love classic pieces such as the "Attract" Necklace, however, the retailer offers many fun, non-traditional pieces as well. Don't forget that Swarovski also carries a gorgeous line of home decorations, including holiday ornaments.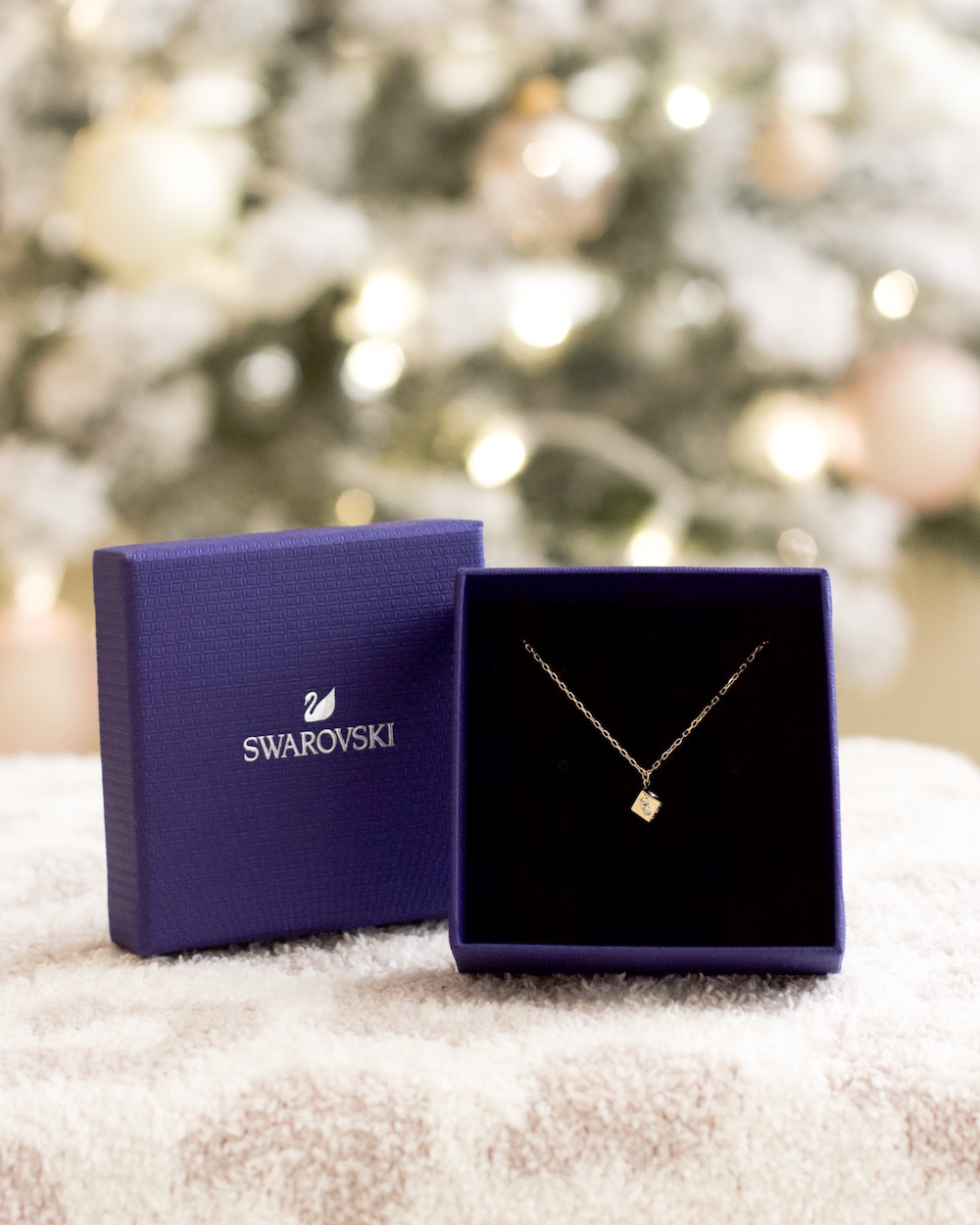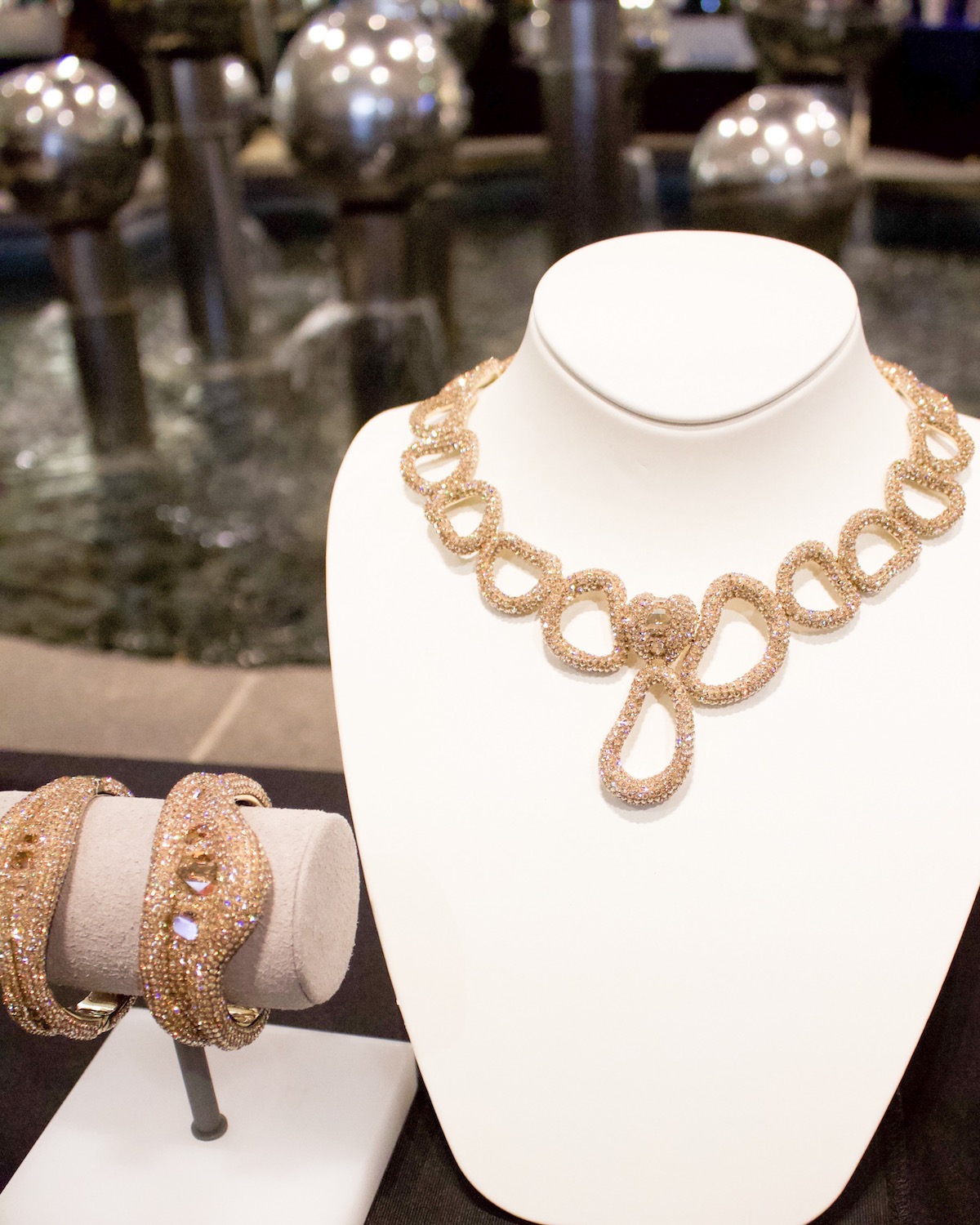 Stocking Stuffer Ideas

Stocking stuffers can sometimes be a little tricky. For a unique idea, how about some skincare products from Skin Laundry such as this Hydrating Facial Sheet Mask? Perfect for a post-holiday season night in.
Other great ideas include Sugarfina Taster Packets and Candy Cubes. The Taster Packet, as seen below, will fit perfectly in a stocking. You can even throw in two or three of them so someone can try out different candies! 

For the Makeup Guru

If someone on your list is a makeup guru, visiting Brea Mall is a must. A few of my favorite spots for gifts? Sephora, NYX, and bareMinerals!
At Sephora, I recommend checking out the gift sets such as the Sephora Favorites, "The Next Big Thing" box. Us makeup gurus always love trying out new products and this is the best way to do it! It's also fun to pick up a splurge item at Sephora that the recipient might not normally buy for themselves such as Tatcha's The Dewy Skin Cream! Also, I love how Tatcha gives back. Each purchase made helps fund girls' education and in partnership with Room to Read, Tatcha has funded 3 million days of school for girls in Asia and Africa!
As for NYX, the store location at Brea Mall has such a big selection!! It's overwhelming in a GOOD way! A beauty lover's paradise! Individual items like lipsticks or lip glosses are perfect for stocking stuffers. For other presents, NYX also offers many beautiful holiday gift sets, including the Love Lust Disco Slip Tease Lip Lacquer Vault seen below.
As with the other retailers, at bareMinerals I highly recommend checking out the holiday gift sets such as the Mineral Must-Haves! There are many that are under $25!! The bareMinerals 24 Days of Clean Beauty Advent Calendar is also such a fun option! Another great way for someone to try a bunch of different products to determine their favorites!

For the Homebody

For your friend or family member who is a homebody, you can never go wrong with either tea or a candle! T2 offers a variety of teas and each one I have tasted has been delicious. My current favorite is the seasonal flavor, Pumping Pomegranate! If you're not sure exactly which flavor to get someone, you can always pick up a variety pack such as the T2 Hero Herbals featured above. 
A candle is another great option. This Pineapple Cilantro scented one from Tommy Bahama will have everyone feeling like they are on island time. It smells amazing and as a fan of hibiscus flowers, I think the tin is beautiful. For other options, I recommend the Island Soft Throw, which is the most incredibly soft blanket, and a box of the Chocolate Hawaiian Sea Salt Caramels.

Visiting Brea Mall is a must to knock out all your holiday shopping! The mall also has great options for holiday party attire! Below is the address so that my local readers can visit!
Address: 1065 Brea Mall, Brea, CA 92821-5718
Thanks for reading!
xoxo Kendall
*As always, all opinions are my own. Thank you to all the brands that make My Styled Life possible.