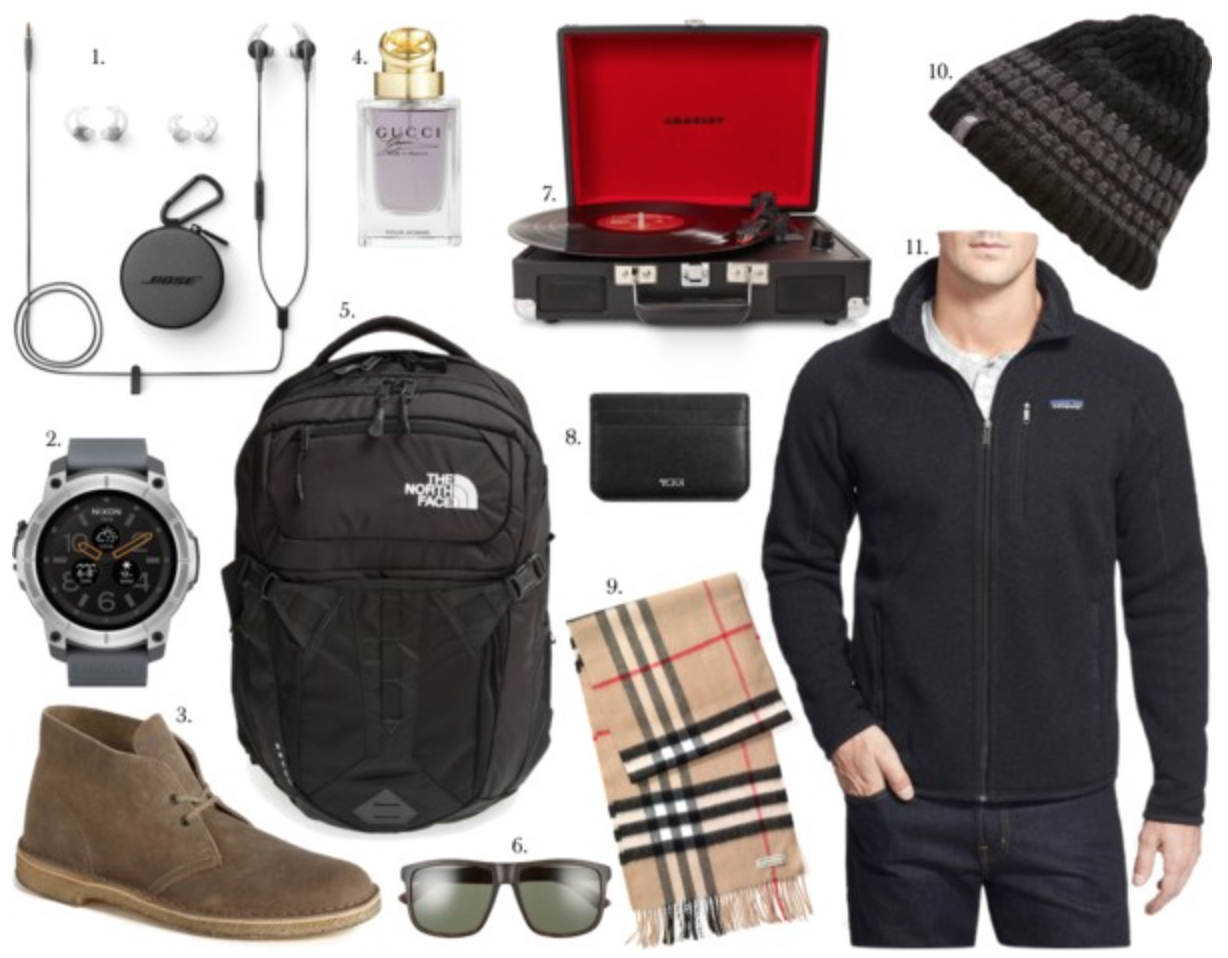 1 | 2 | 3 | 4 | 5 | 6 | 7 | 8 | 9 | 10 | 11

Last week I shared my gift guide for her (see that post here), but I didn't want to leave the guys out since many of you reading this are probably searching for the perfect gift to get your guy this holiday season! Whether your guy is outdoorsy, techie, or fashion-forward, I have a little bit of everything in this gift guide!
Lets be real, you can never go wrong with a jacket! I think any guy would love this one! It's classic and goes with everything. Is your guy into nature? I think this backpack would make him happy and so would this super cool watch! It not only tells time, but also gives weather reports like the surf swells and snowfall! I kinda want one and I don't even surf!
Now how about these boots?! I think every guy needs these in their closet! I got my dad a pair of them last season and he loves them. Is your guy into music? These are the best headphones and this turntable is a unique gift!
What are you getting that special someone? Thanks for reading!
xoxo Kendall