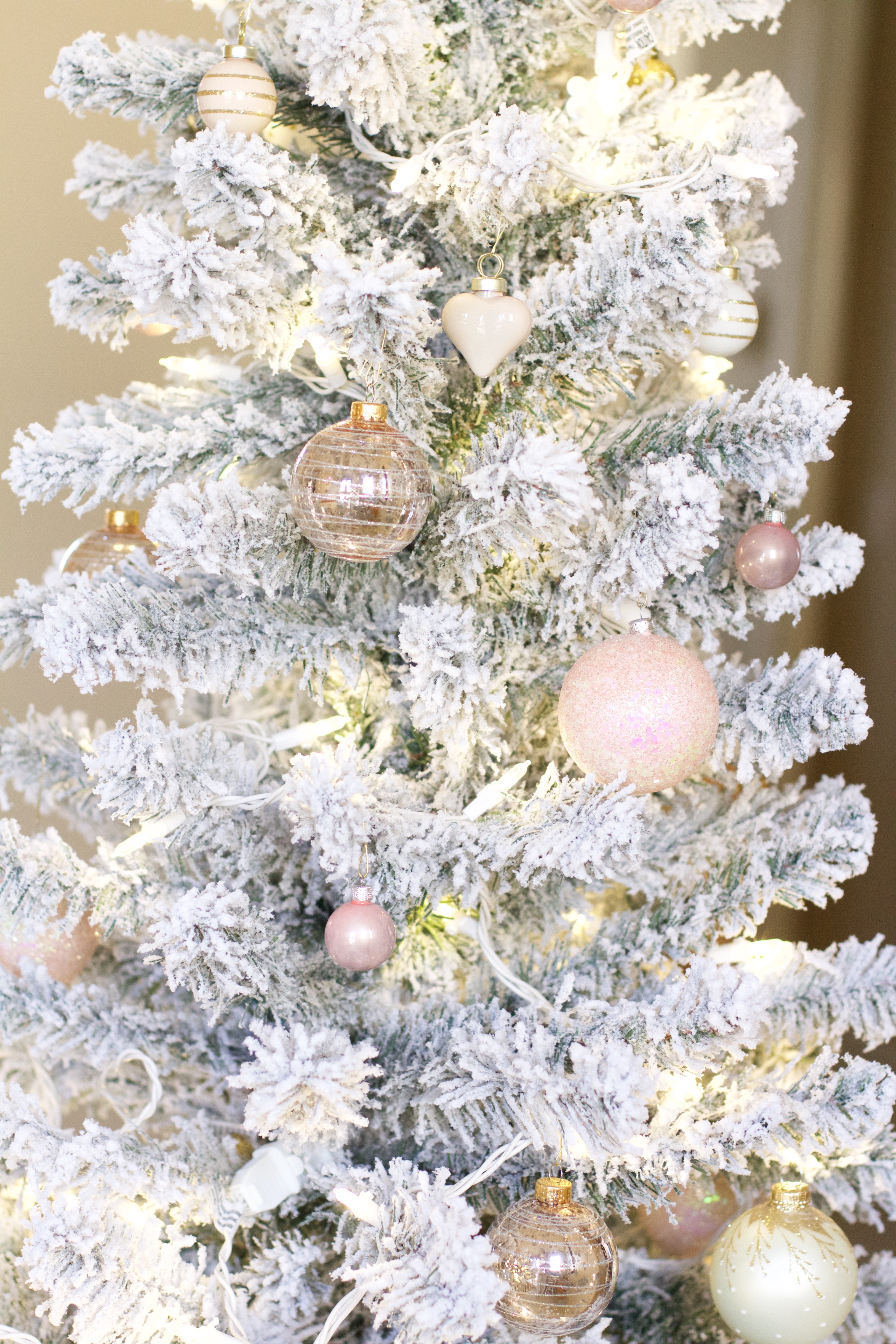 If you follow me on Instagram (@mystyledlife), then you know that at the end of last month, I put up my Christmas tree! I had taken a ton of pictures of it, but I realized that I never shared them. Well, better late than never right?! It may be Christmas Eve, but I couldn't resist sharing!
Details on the Tree
For years I have wanted to get a flocked tree, but a real flocked tree can be such a mess and I didn't want to drop a ton on a fake flocked one. Flash forward to this year and I just so happened to find this fake flocked tree that is 6 feet tall (unlit, which is how I wanted it) and ONLY $35! After purchasing a tree skirt, tree-topper, and ornaments, I spent under $100 for this entire tree set up. I'm so happy with how it turned out!
Where I Purchased Ornaments
After looking all over for the perfect light pink ornaments, I ended up finding some beautiful ones at Hobby Lobby. Then, I added some fun white ones and smaller little white and heart ones, all from the Sugar Paper line at Target. To complete the tree, I added a white velvet tree skirt and a Sugar Paper gold star tree-topper! See more of the finished tree below!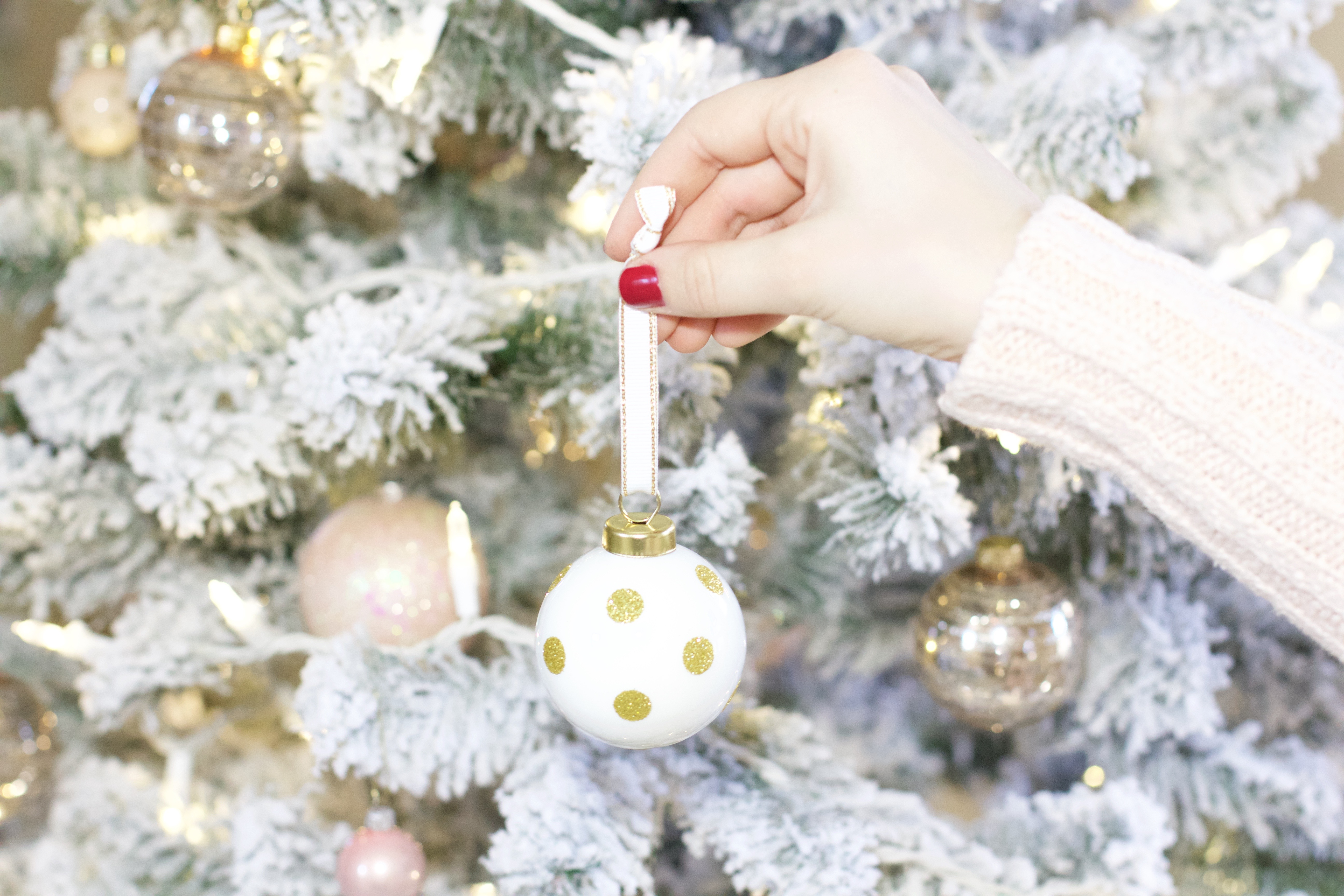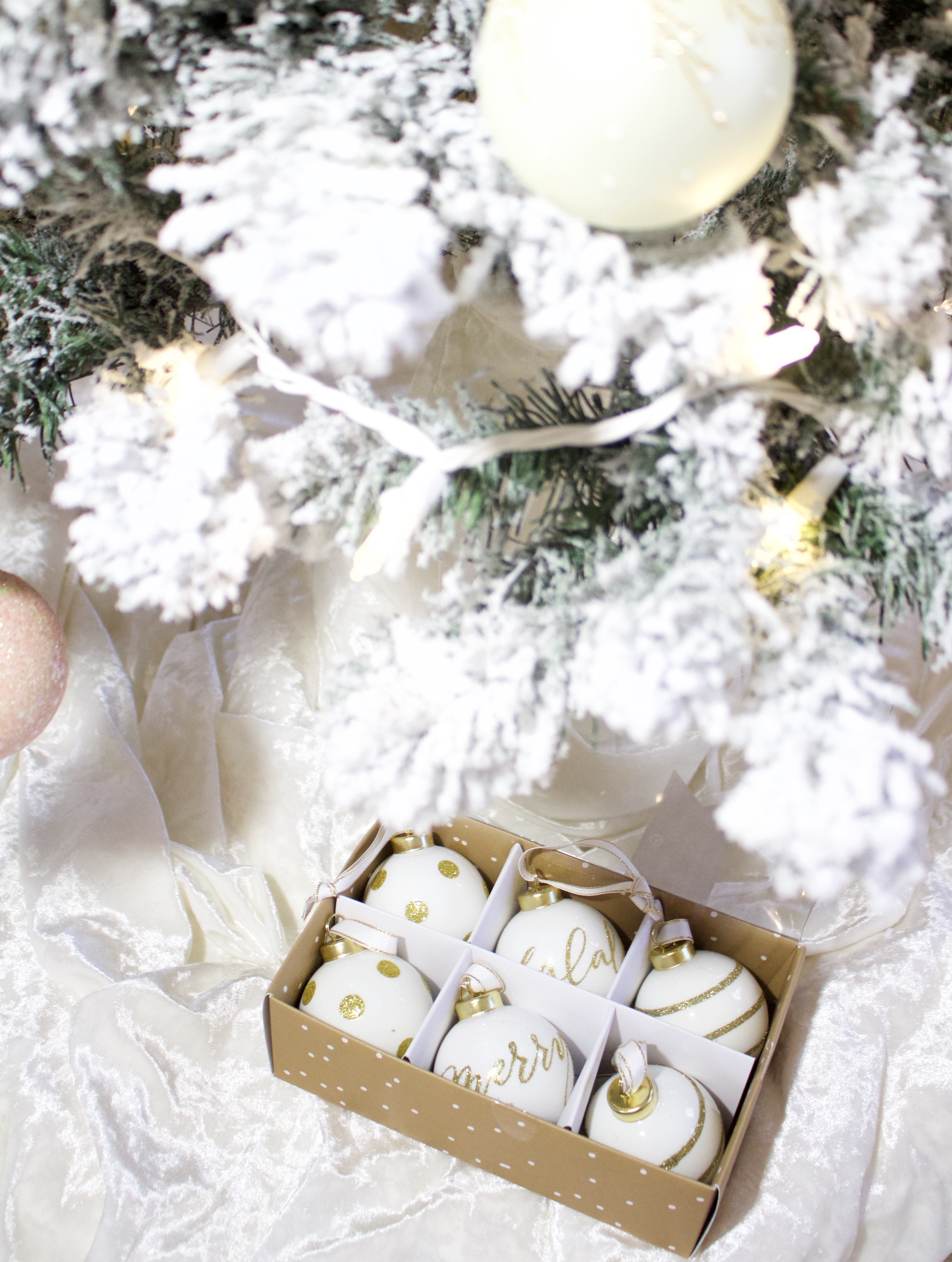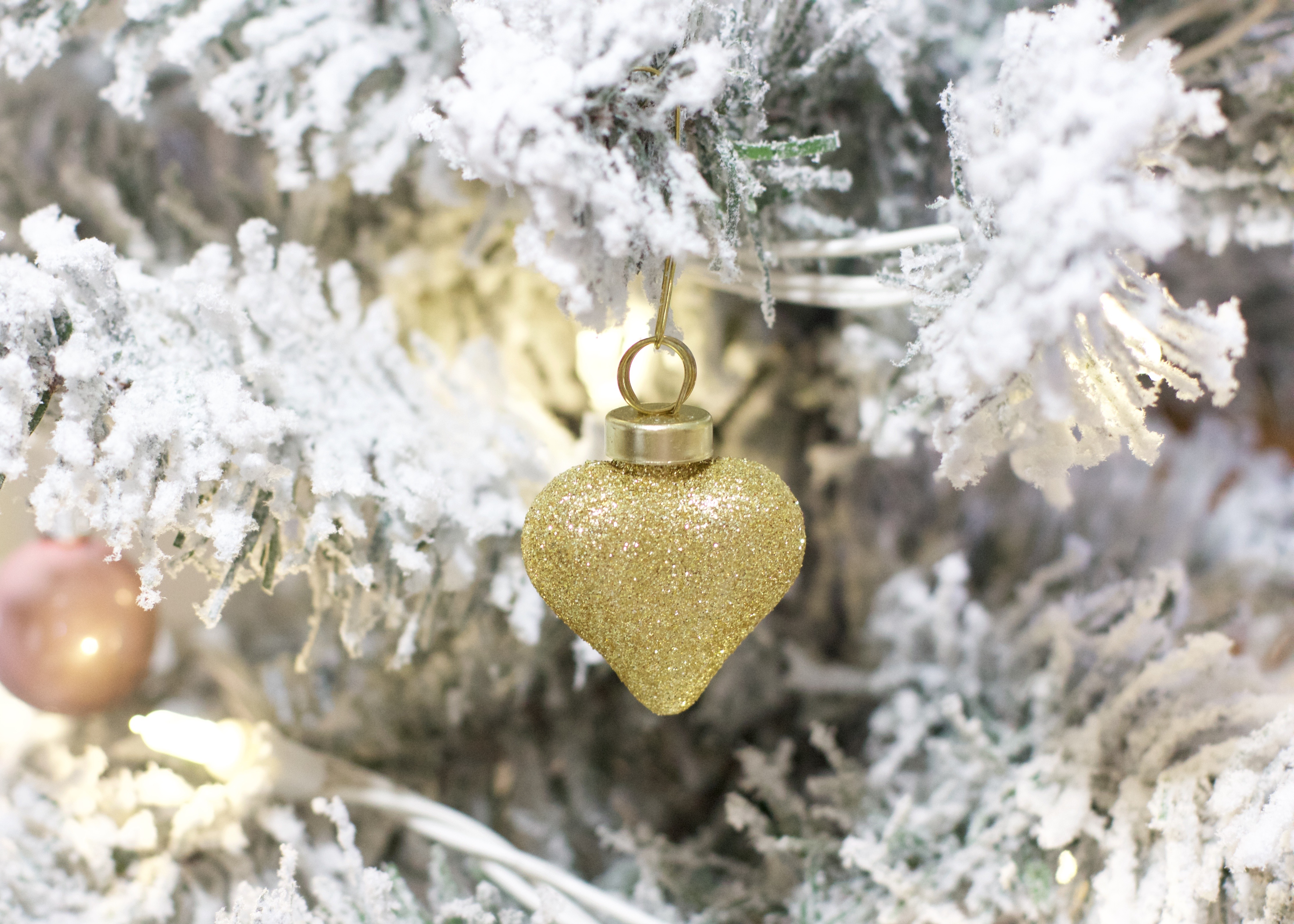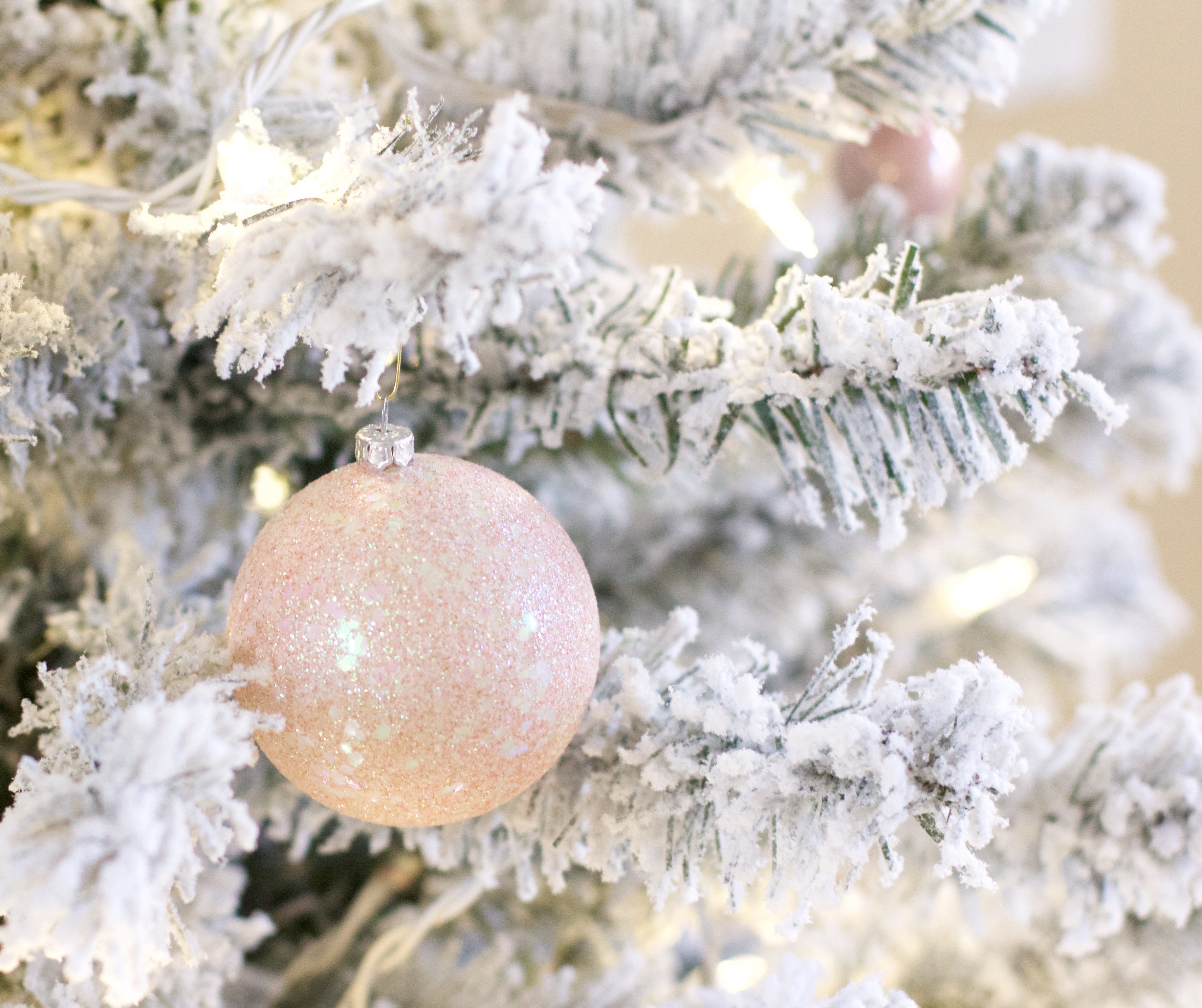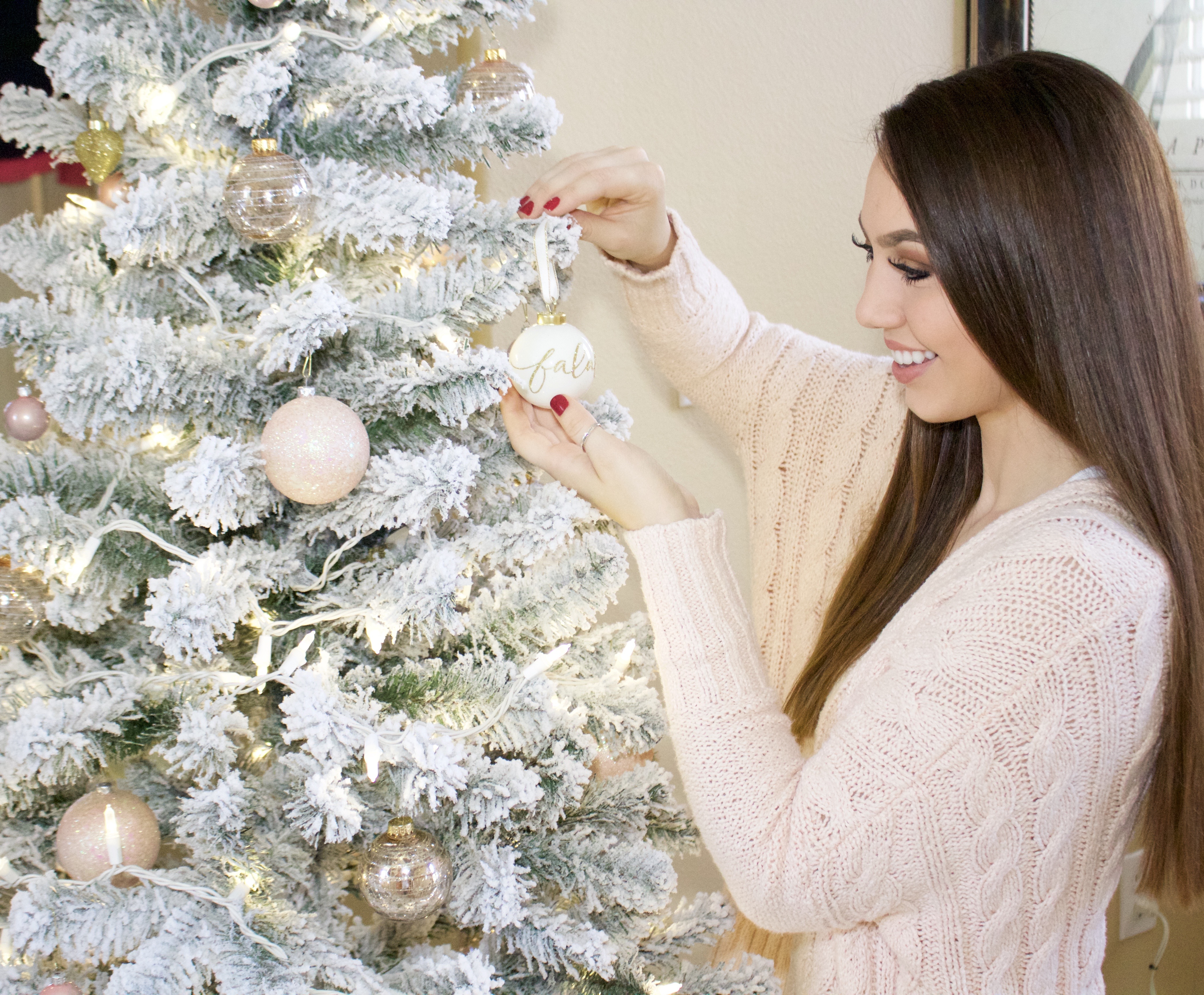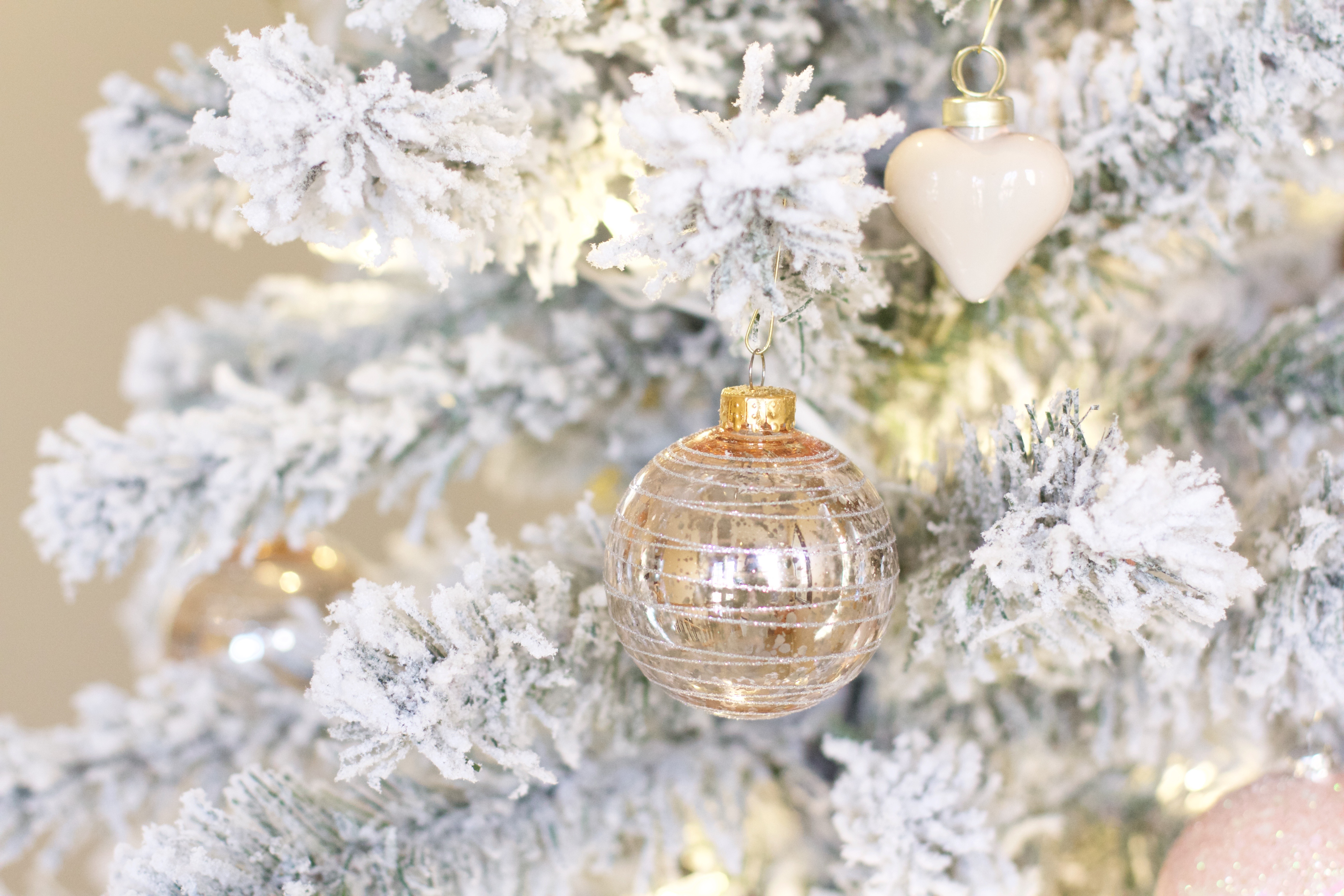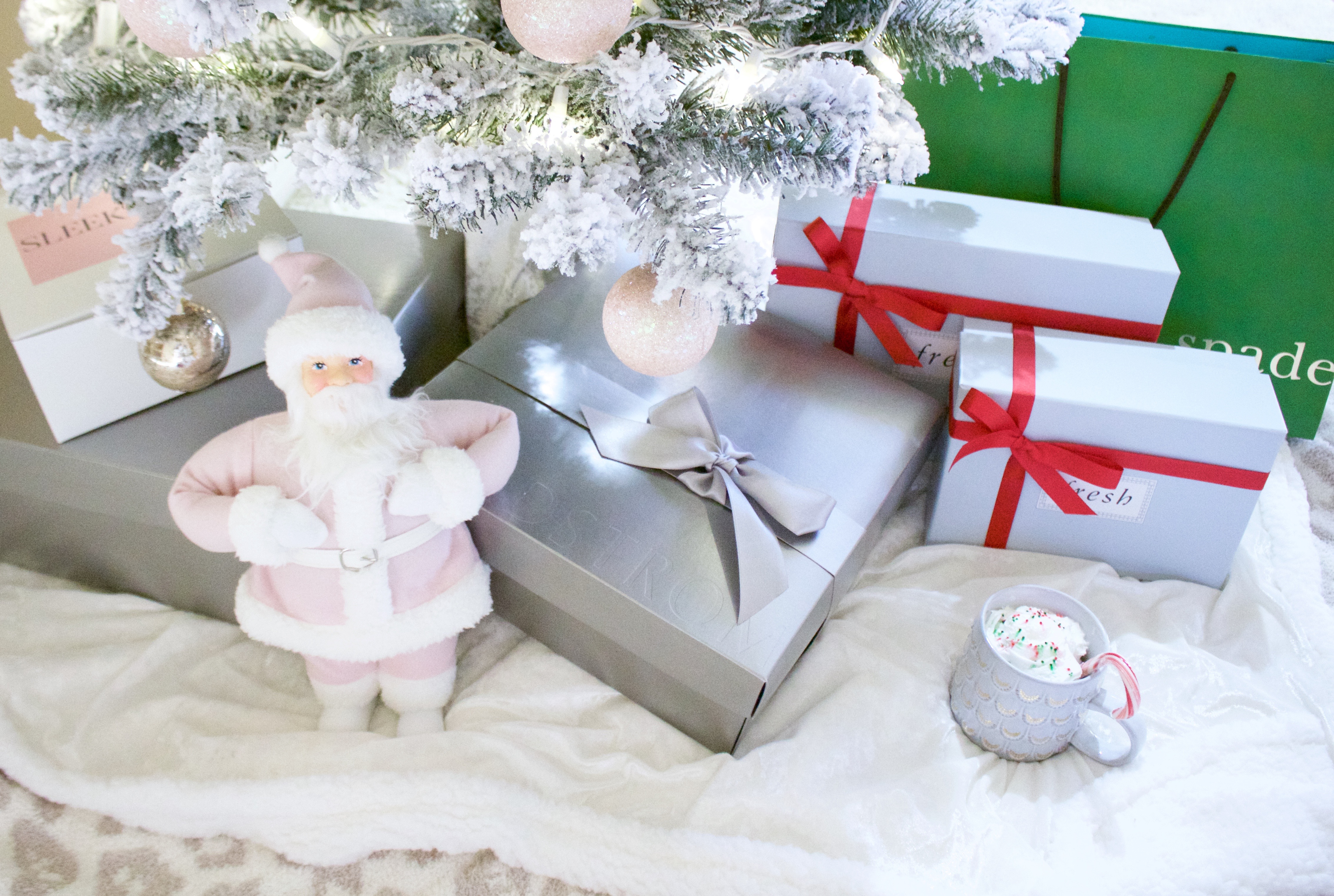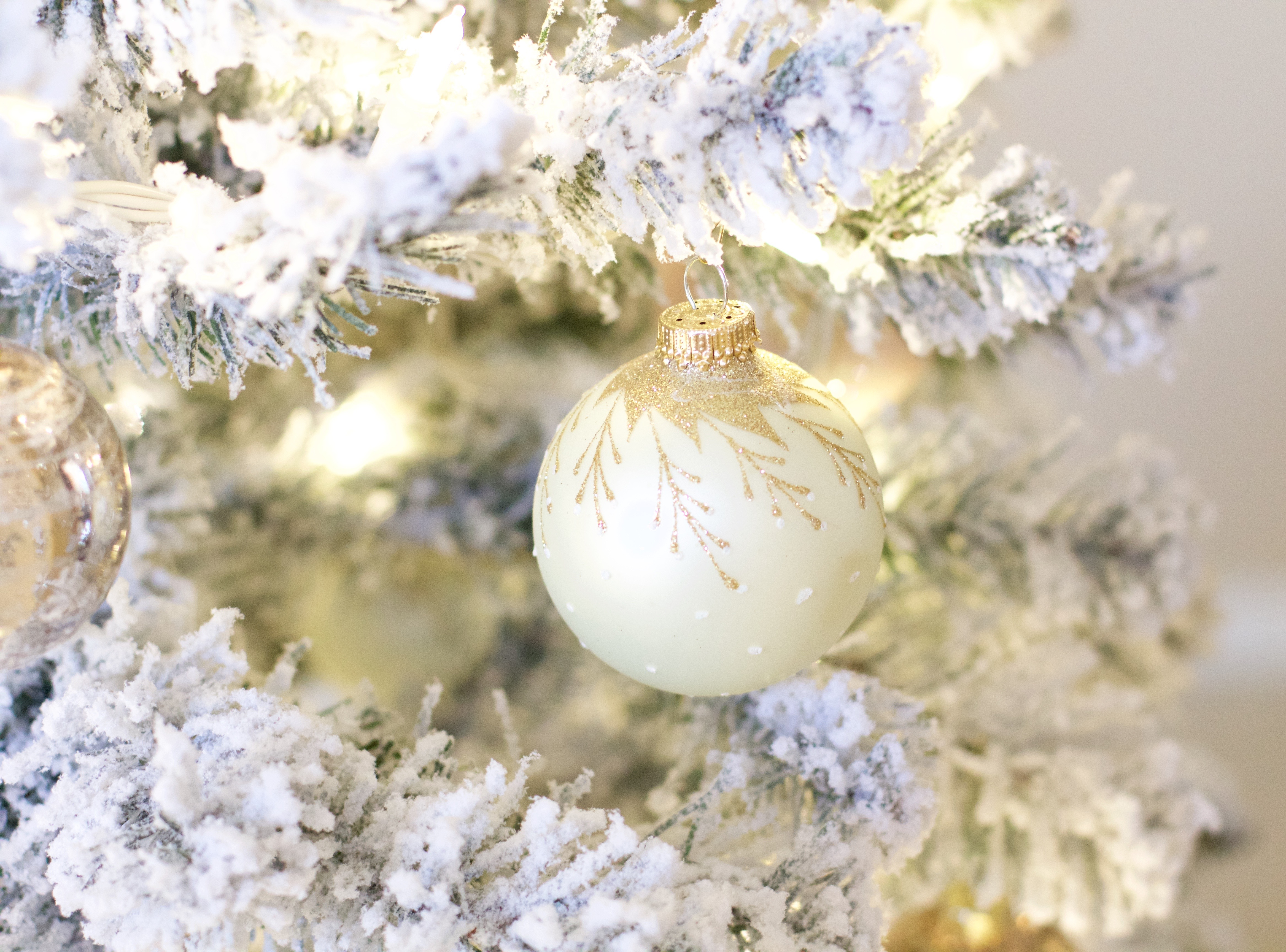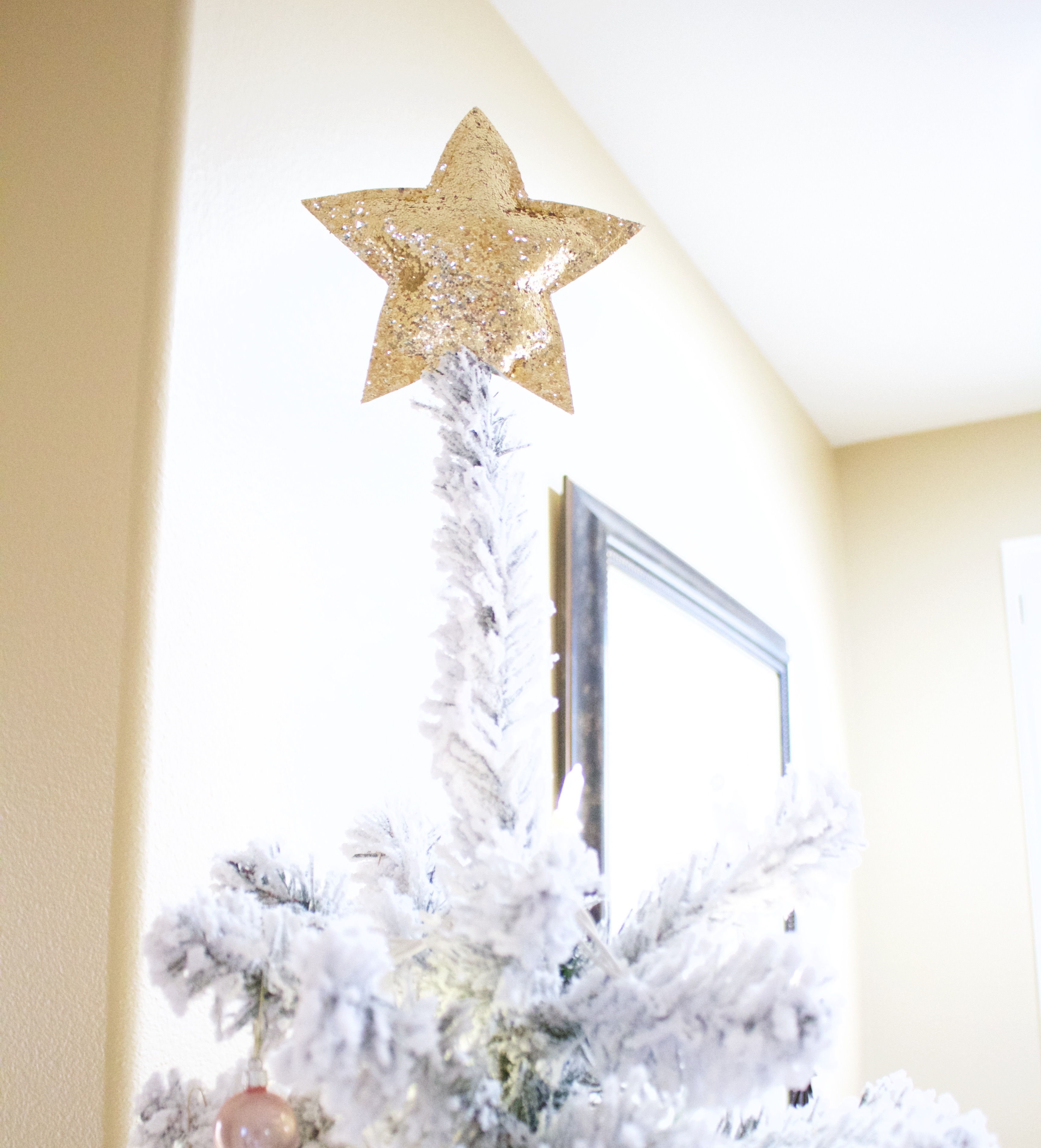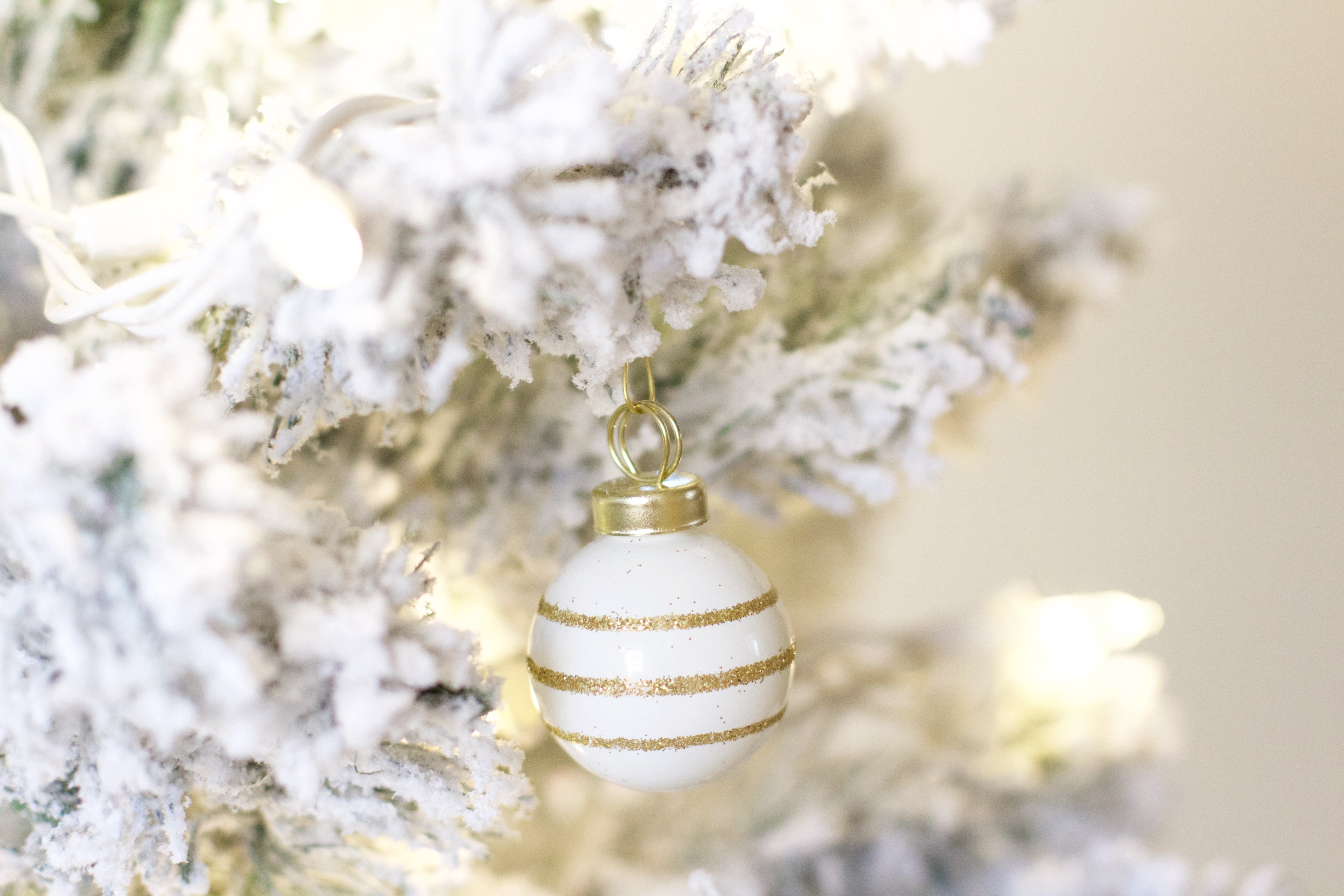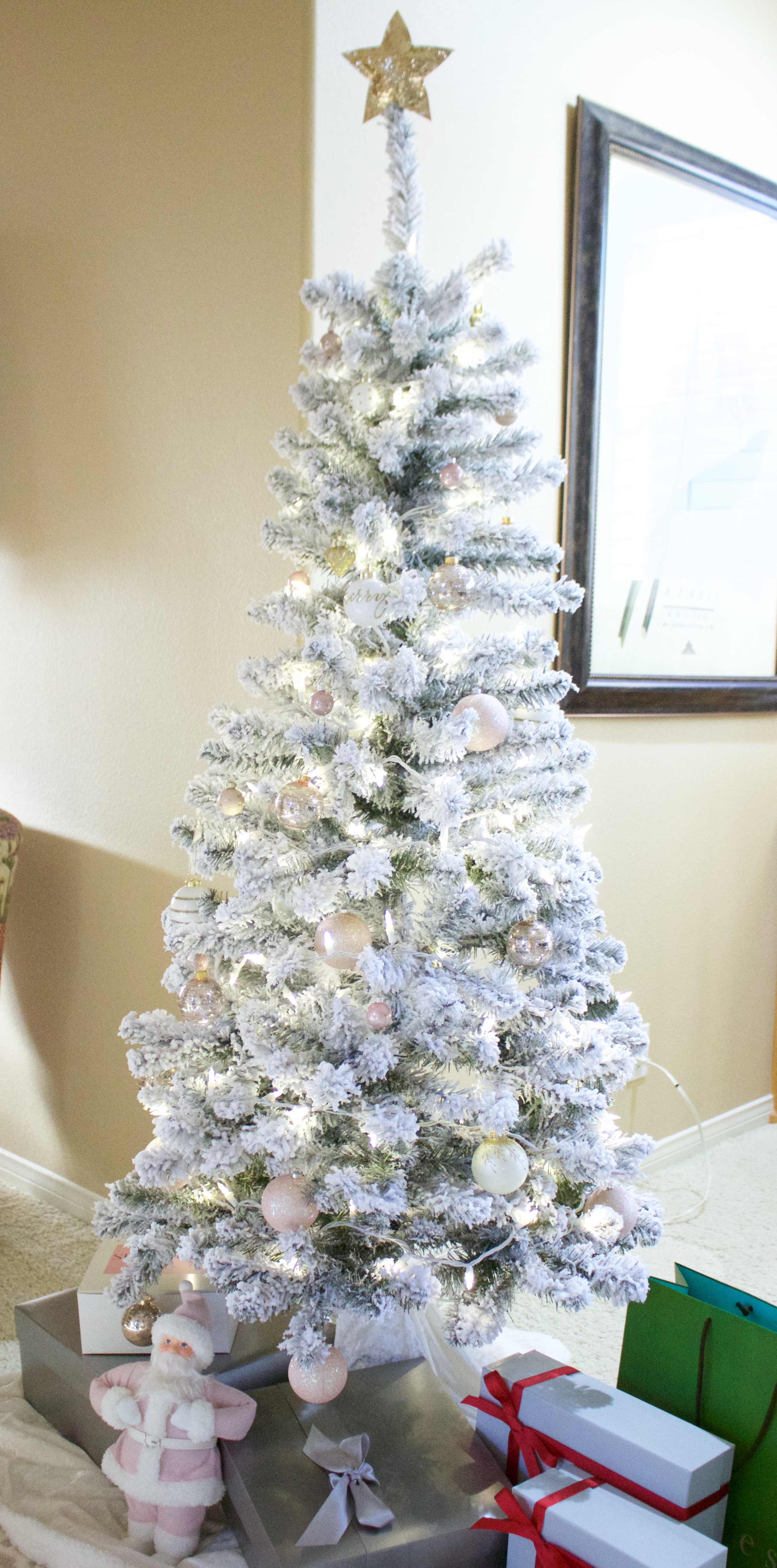 If you have any questions about my flocked tree or how I decorated it, please leave a comment! Also, let me know if you'd like to see more home decor posts in the future! If you're still doing some shopping, check out my gift guides here.
Merry Christmas!
Thanks for reading!
xoxo Kendall