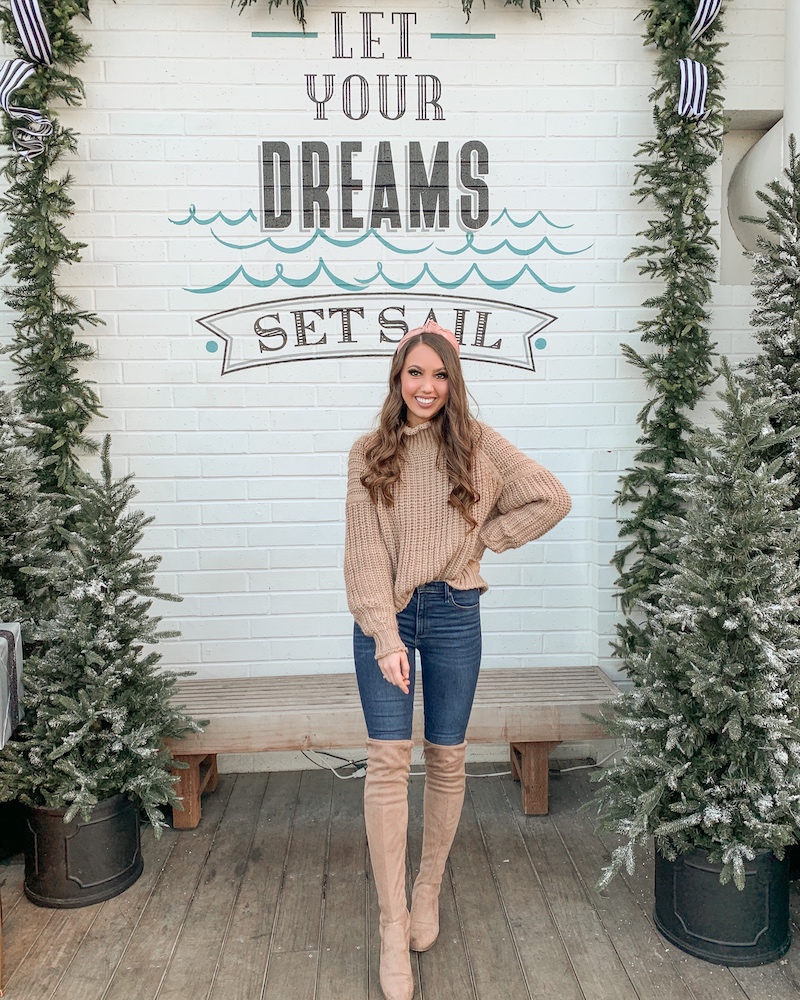 Like many of you, I always look forward to the holiday season. As I've grown older, it's less and less about receiving gifts and more and more about giving gifts AND sharing memorable experiences with loved ones.
While Christmas will be different this season, there are still many fun activities to safely enjoy. For my local followers looking for things to do this December, I'm sharing some of my favorite Orange County Christmas activities. These are things that I do annually and have participated in for years.
Go to South Coast Plaza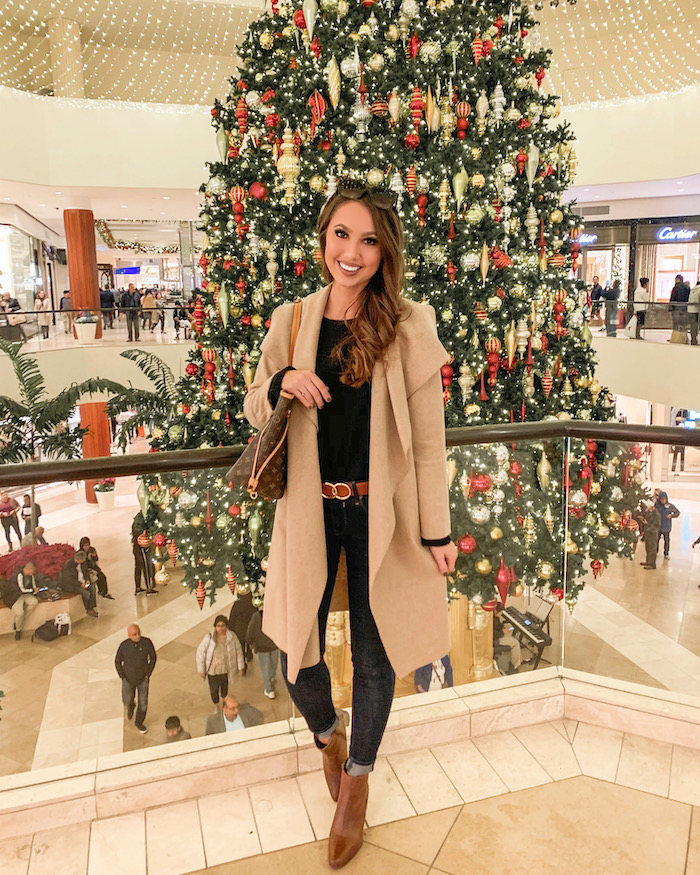 Every year I kick off the start of my holiday shopping by visiting South Coast Plaza. It's a tradition and something I look forward to each year. I love walking into Anthropologie, Crate & Barrel, Williams-Sonoma, and Nordstrom.
View the Christmas Lights on Balboa Island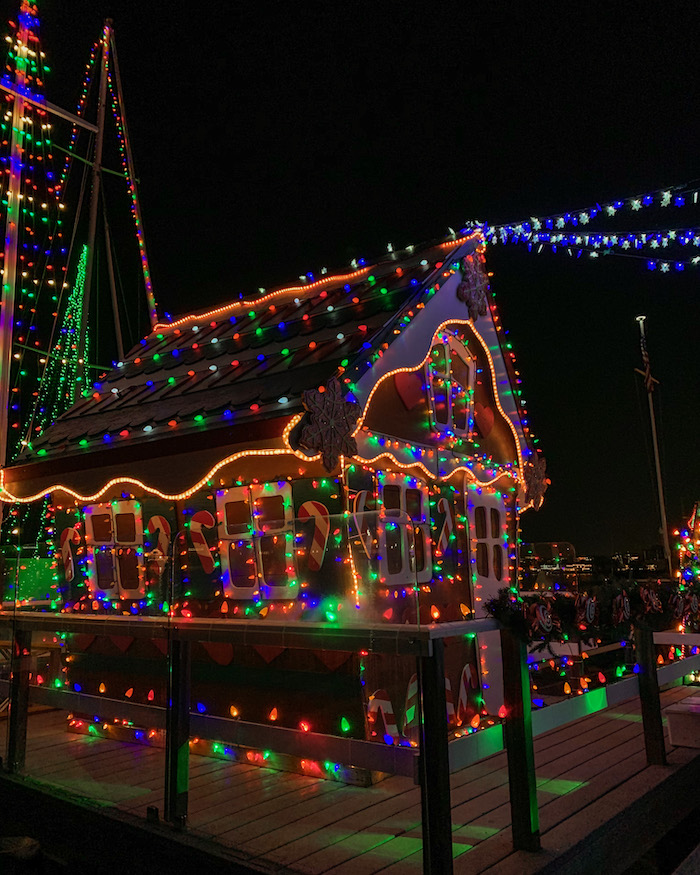 Visiting Balboa Island is one of my favorite things to do year round, but even more so during the holidays. I've been visiting during the Christmas season with my family for as long as I can remember. Not every house is decorated on the island, however, there are so truly amazing ones! I have a few favorites on Little Island, but most of the big displays are on the main part of Balboa Island. Check out my TikTok video to get a glimpse into some of the beautiful lights.
Visit the Giant Christmas Tree at Fashion Island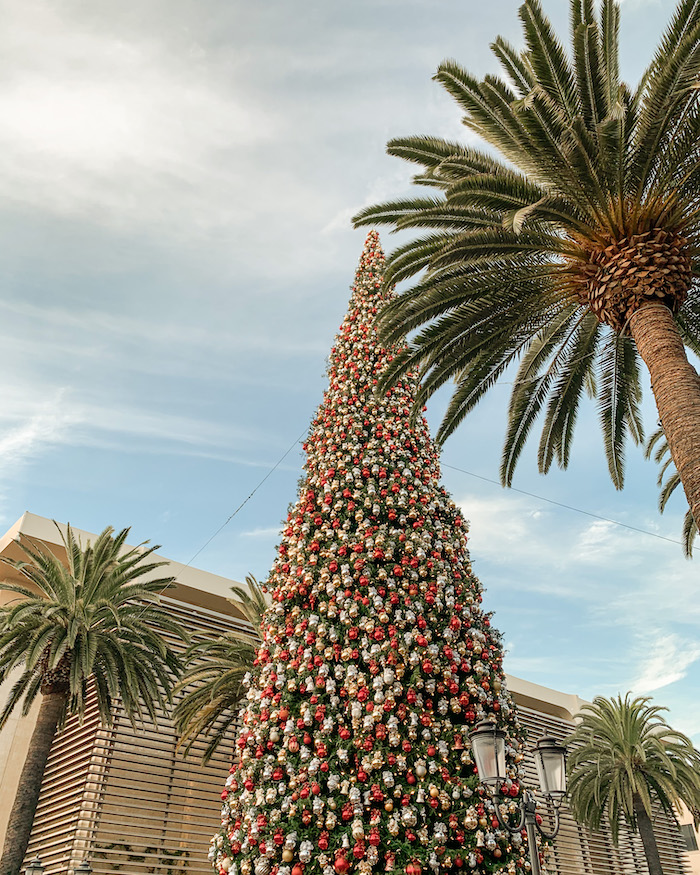 A beautifully decorated Christmas tree surrounded by palm trees…it doesn't get more California than that. This is a must-visit spot for photos during the holidays.
Visit Roger's Gardens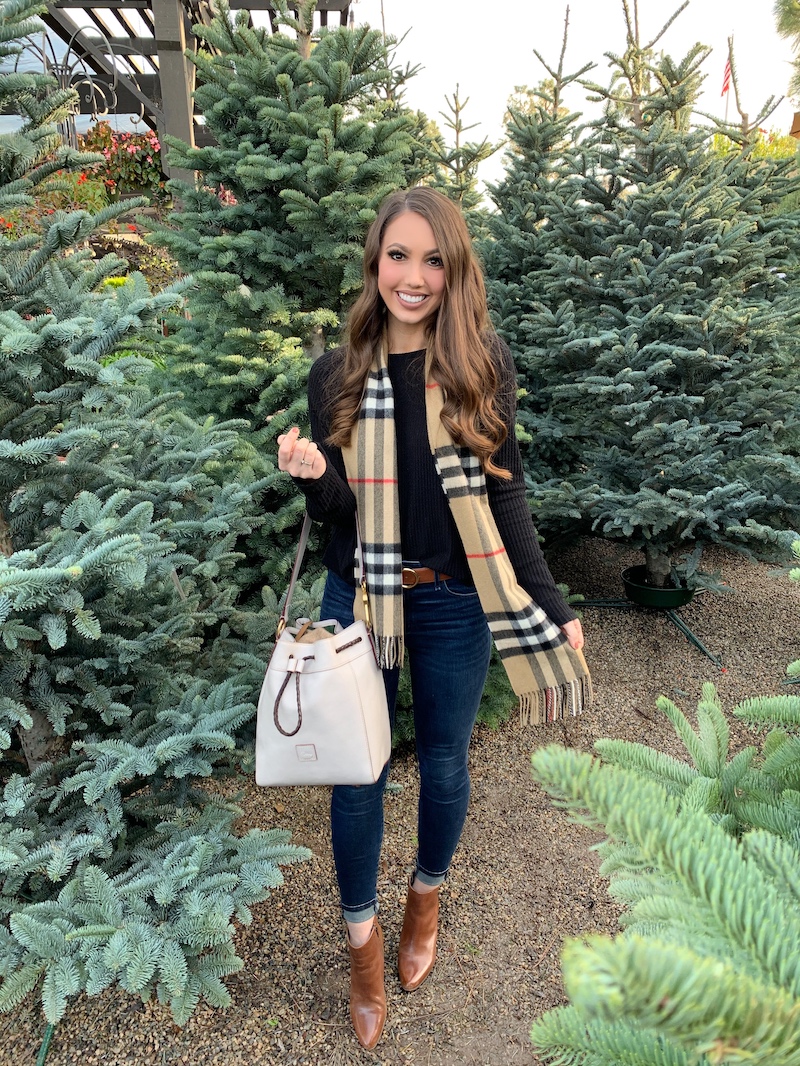 While I enjoy walking around Roger's Gardens all year, I love visiting during Halloween and Christmas. The plant nursery creates beautiful boutiques for both holidays that are unlike any other place in Orange County. Once you see it, you'll understand why it is a coveted spot during the holidays. It also has a gorgeous Christmas tree lot!
Walk Around Old Towne Orange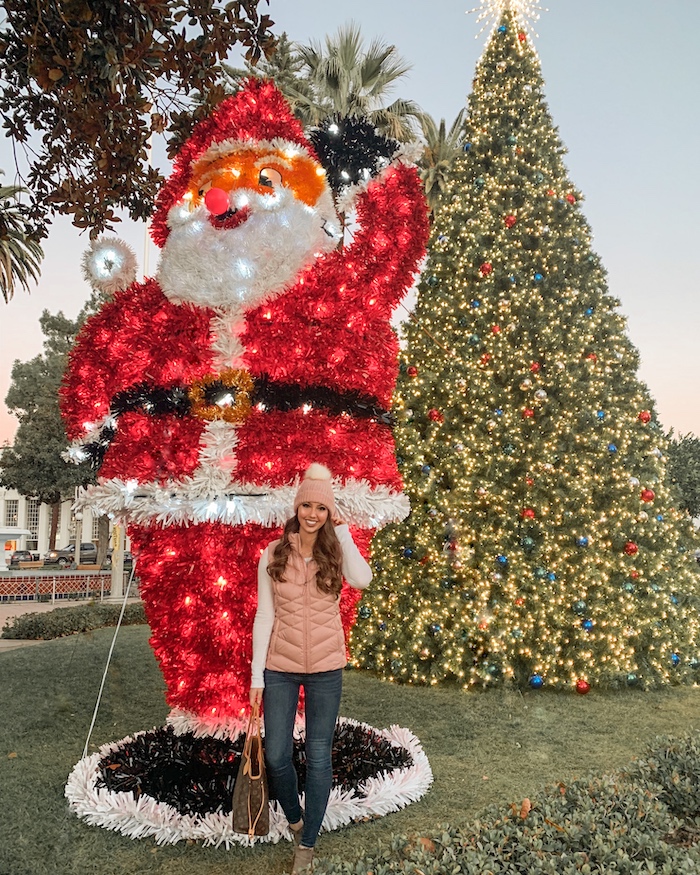 This little town looks like it belongs in a Hallmark Christmas movie! With a plaza surrounded by locally-owned shops and restaurants, there is so much to see. Visit Watson's Soda Foundation and Cafe for a milkshake! I also love The Pizza Press, Urth Cafe, and Smoqued.
View the Christmas Lights in Dana Point Harbor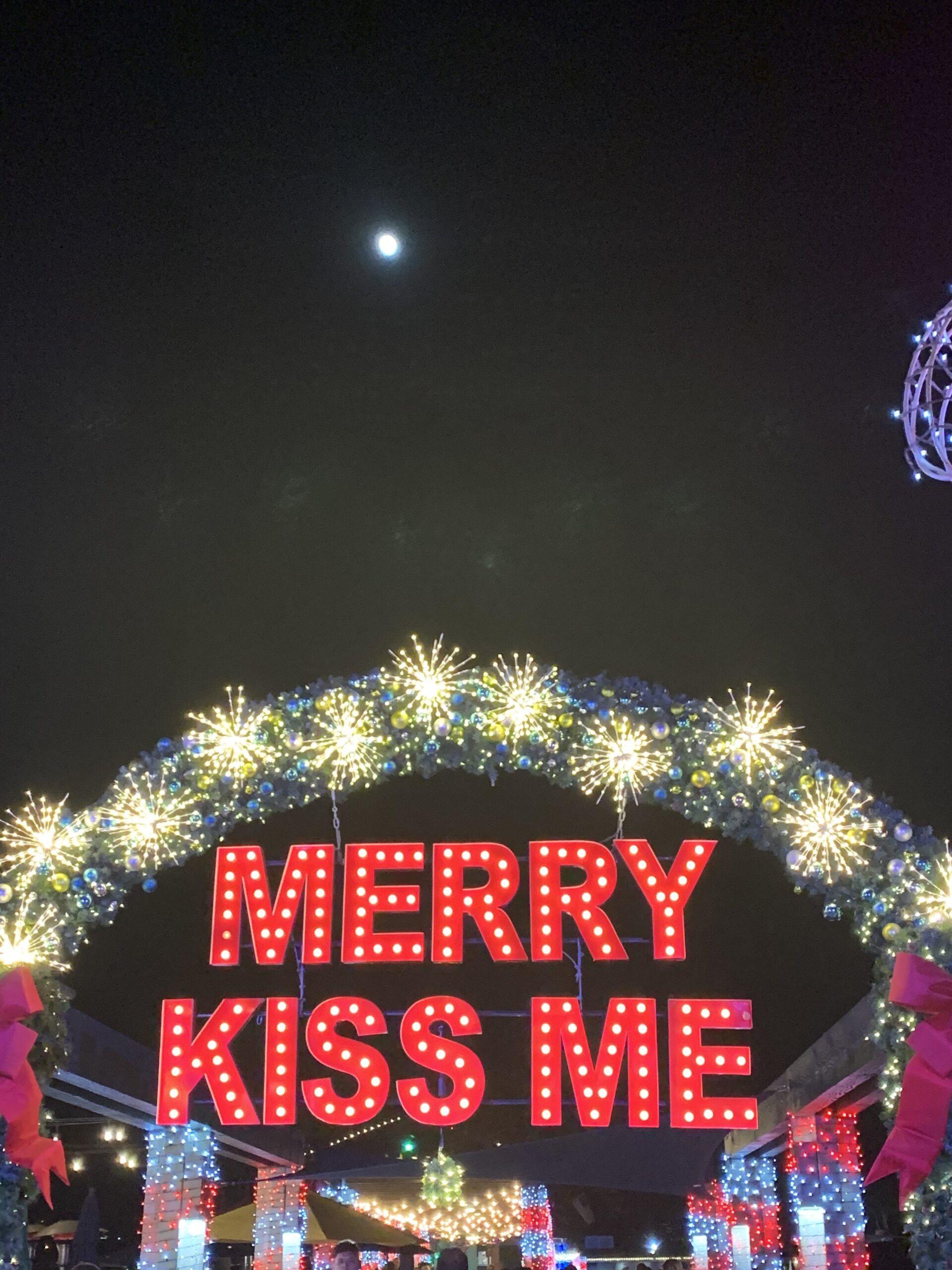 About six years ago, Dana Point Harbor started decorating the harbor for people to enjoy. With a picturesque candy cane lane section and "Merry Kiss Me" sign, this spot is photo-worthy and family friendly!
And of course, visiting Disneyland during the holiday season is always one of my favorite things to do. Sadly, it will not happen this year for the first time in a long time. Maybe next year! You can discover more of my favorite Orange County Christmas activities by following me on Instagram.
Thanks for reading! Love my holiday outfits? You can shop them here.
xoxo Kendall