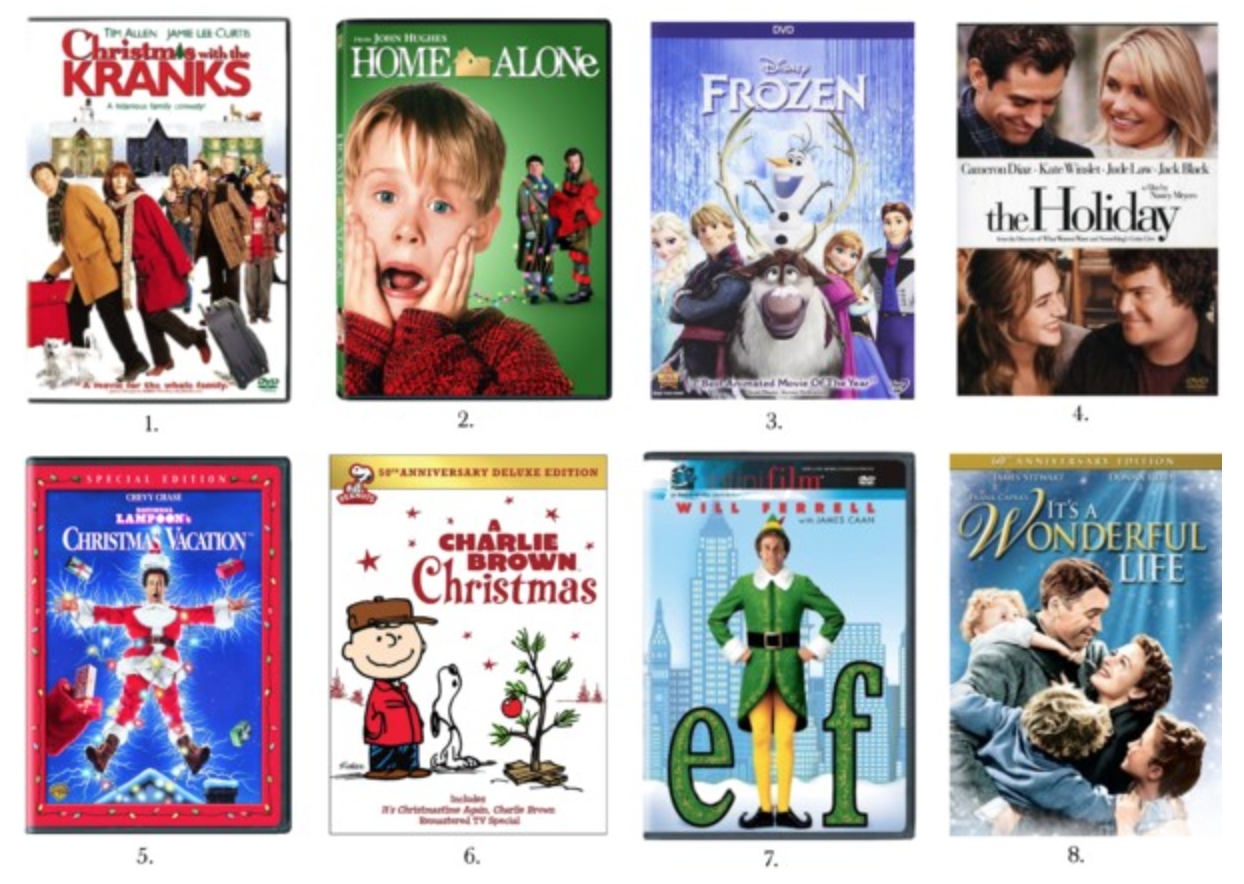 As promised, I'm sharing my favorite Christmas movies. Can you believe Christmas is only one week away?! The month is flying by! While the next week is likely to be crazy with last minute shopping, food prep, and wrapping gifts, I encourage you to take a break and watch a fun Christmas movie!
I cannot complete a holiday season without watching A Charlie Brown Christmas at least once. It was a tradition my parents grew up with and something they passed on to me. I love that Linus shares the true reason for the season in the movie! Another favorite is Christmas with the Kranks! It didn't get the best ratings when it was released however many years ago, but I love it and make sure to watch it every year.
I also LOVE Frozen (super cute for little kids) and if you're looking for a good laugh, go for National Lampoon's Christmas Vacation! It's a classic and I always make sure to watch it every year!
I could go on and on about all these movies, but you should just check them out! What are your favorite Christmas movies?!
Thanks for reading!
xoxo Kendall