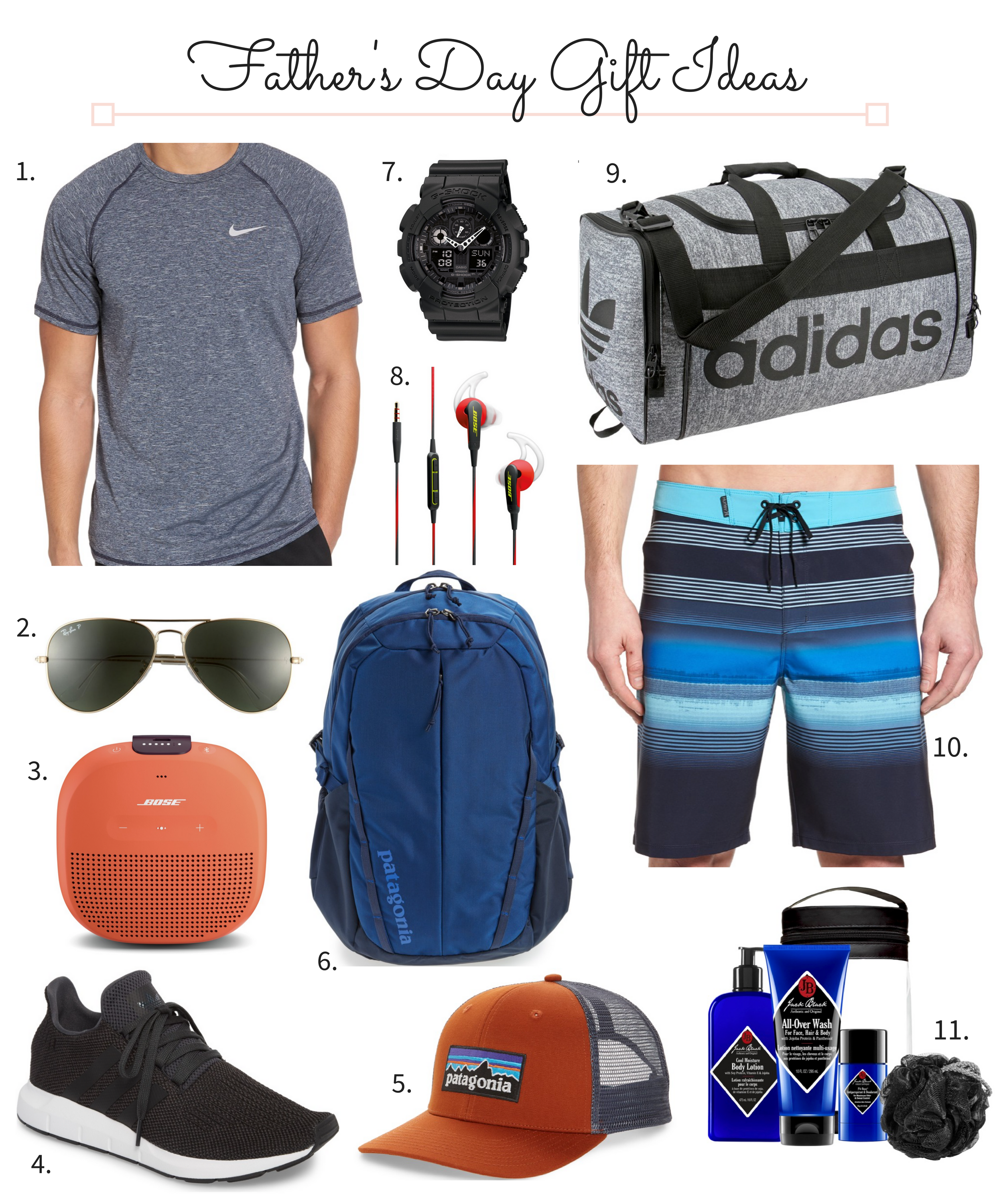 1 | 2 | 3 | 4 | 5 | 6 | 7 | 8 | 9 | 10 | 11
Father's Day is almost here and since buying for dad can be hard, I wanted to share a gift guide with you to make things a little easier! A lot of these items are for the more sporty type of guy, but come in various colors! Since summer has unofficially arrived, a great gift is a pair of board shorts. I love the blue striped design on these ones. Perfect for all the summer trips to the beach or the lake. Speaking of the beach, this portable Bluetooth speaker is another good gift! Dad can sit it on his beach towel and enjoy some tunes in the sun.
If your dad is planning on traveling, this Adidas duffle bag or this Patagonia backpack are gifts he will love! Another great gift is this pair of sport headphones. I actually own these and love to wear them while running. Then of course, there are the classic gifts that you can truly never go wrong with. Some of these include a pair of aviators, or a brand new watch, a thoughtful gift that is always appreciated by Fathers. You can check here to find if there are any watches that the old man in your life might truly love.
Shop my Father's Day Gift Ideas 2018:

Also, if you know someone graduating high school or college, check out this gift guide for her.
Thanks for reading!
xoxo Kendall