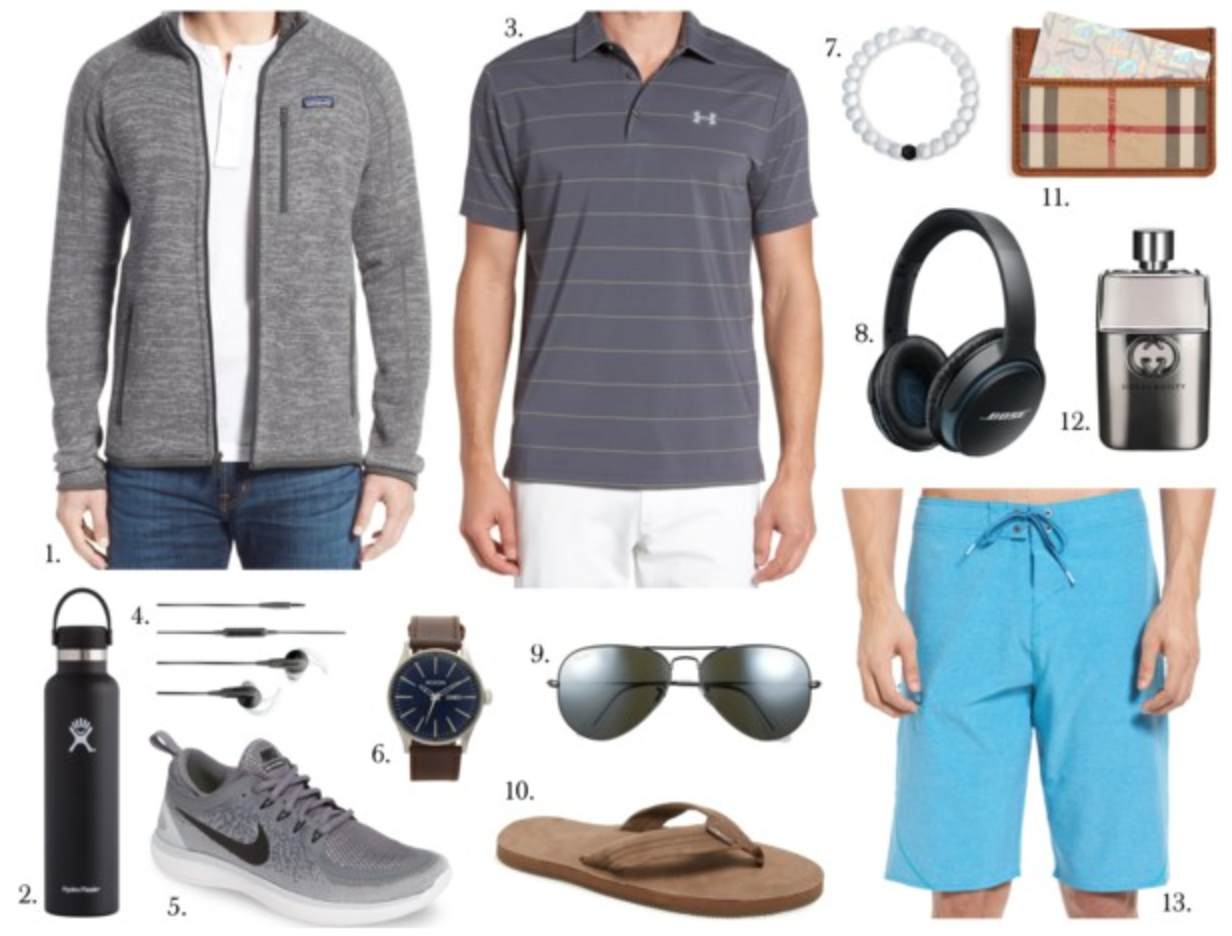 1 | 2 | 3 | 4 | 5 | 6 | 7 | 8 | 9 | 10 | 11 | 12 | 13
Father's Day is this weekend. Yes, let that sink in. For those of you that are now panicking to find the perfect gift, I've got you covered! Have you looked for something like a photo watch yet? If not, you might want to check them out if your looking for an affordable, personal gift with a lot of sentimental value. The best part is that there is still time to order online and have the gift arrive on time. All the items above will make it before Father's Day! I did a mix of items because every dad is different — some are more sporty, some are more fashionable… Hopefully this Father's Day gift guide helps speed up your shopping!
While I chose a variety of items, the key is that they are all classic pieces that work for many different occasions. If your dad is sporty like mine, you can't go wrong with the oh-so popular Hydroflask. The 24 oz. one that I chose here is perfect because it fits in a car cupholder. When I bought my dad's Hydroflask a while back, all the guys at the store were saying they chose the 24 oz. for that reason. Another great gift would be these sweat-and-weather resistant headphones. I own them and use them every time I run.
For a more fashionable dad, you can never go wrong with classic items like this leather watch or this Burberry card case. Another staple piece is a pair of black aviators. They go with everything and make for a great gift because they are something that your dad probably wouldn't buy for himself.
Also, summer attire is a great non-traditional gift. With many beach, pool or lake days ahead, a new pair of board shorts and sandals are a great gift combo. Rainbow Sandals are a well-known California shoe and if you haven't tried them, you're missing out. Once you break them in, they mold to your feet and are so comfortable.
What are you planning on getting your dad this year? Thanks for reading!
xoxo Kendall