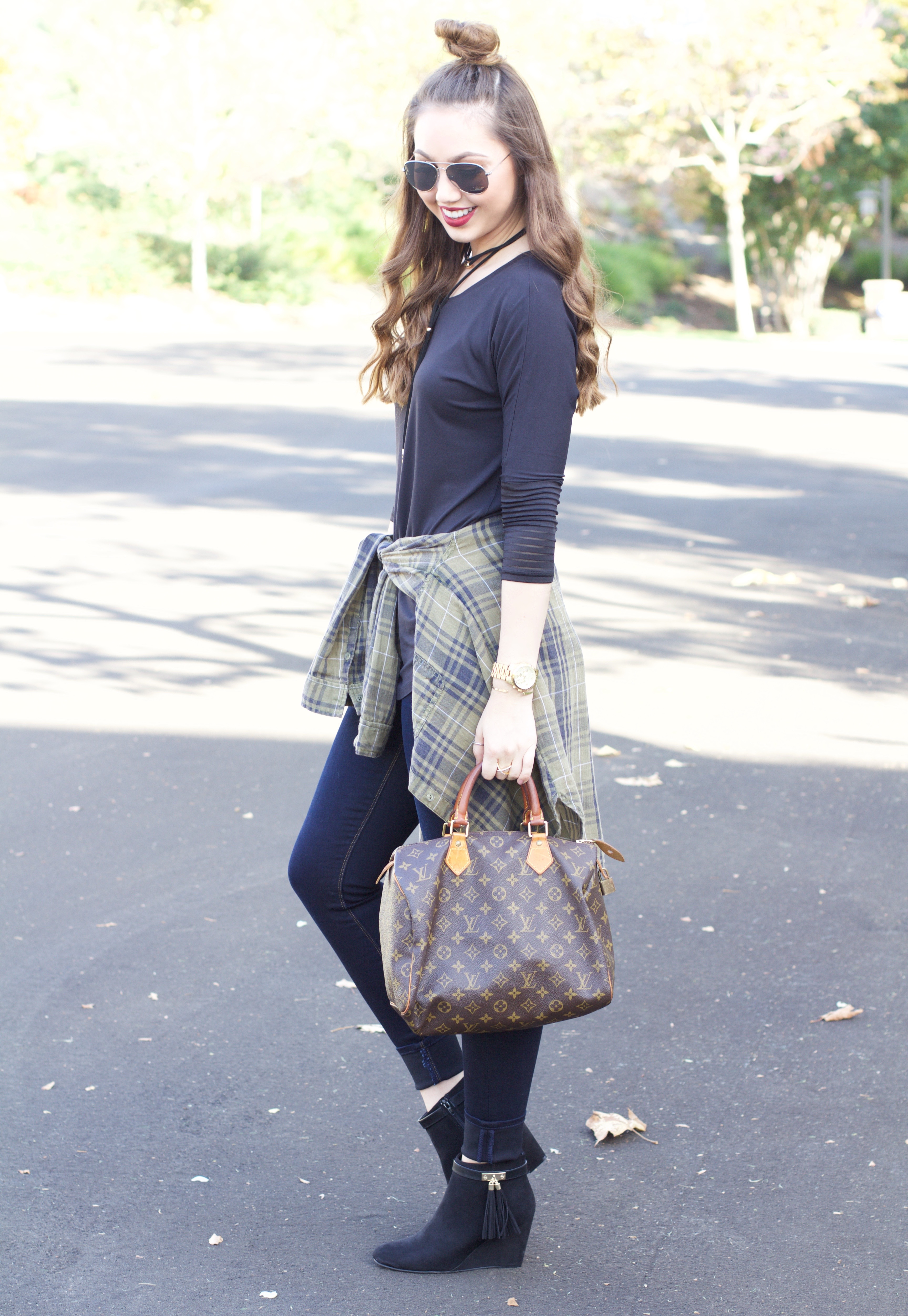 While my style is usually more classic, every so often I love switching things up and going for an edgier look! I encourage everyone to do this because it's so fun! This Fall it seems like most of the trends are on the edgier side anyway and today I'm sharing some of these trends so you can incorporate them into your wardrobe.
Some of these may seem a little scary, but I promise that you can pull off all of them! You just have to take that first step of trying them on.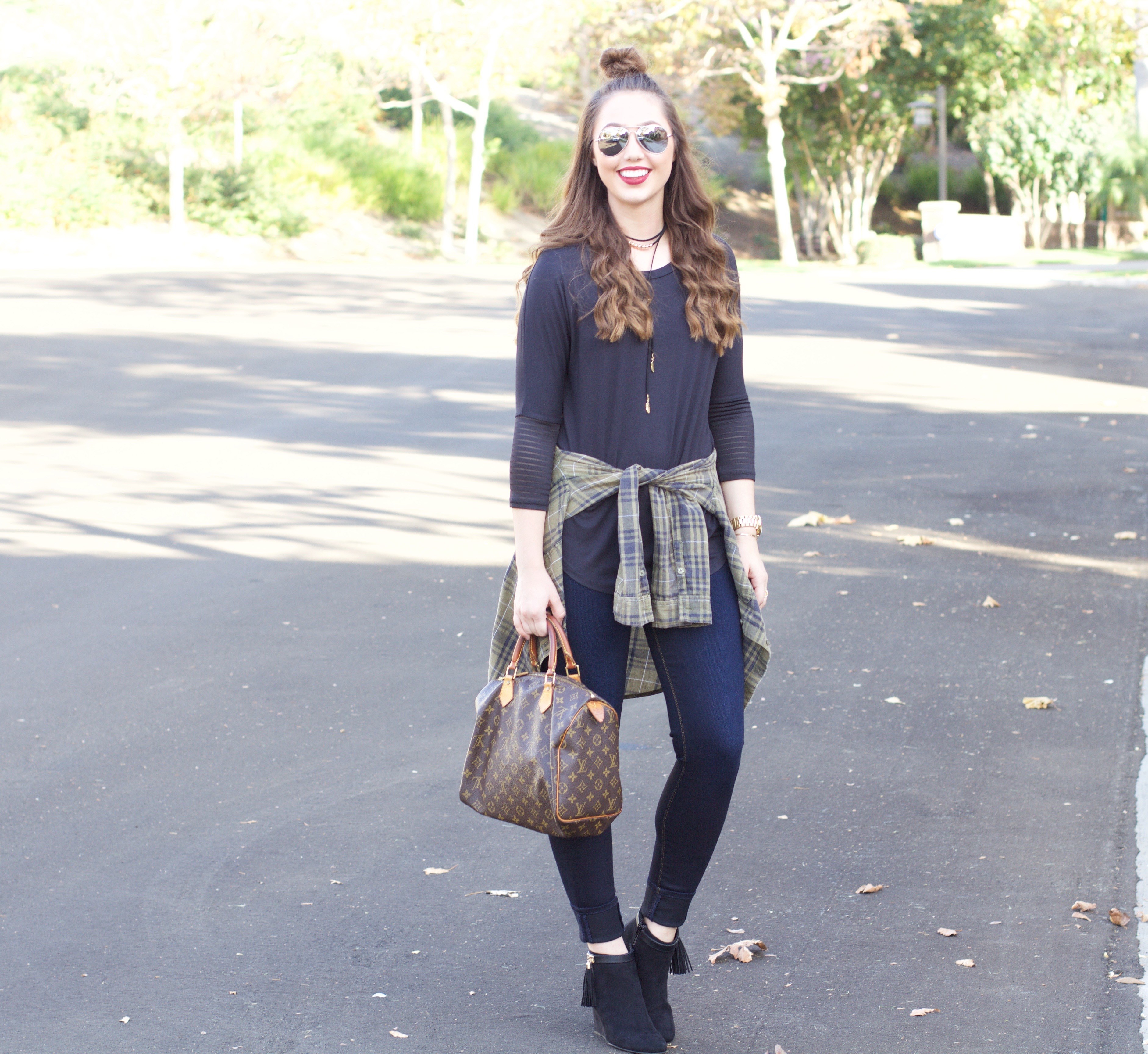 Cutouts, Cutouts, Cutouts – Tops with cutouts are huge this season! This trend is more or less difficult to pull off depending on where the cutouts are located on the top. On my top, the sleeves look striped because there are stripes of the normal material and then between them super sheer material. Technically these aren't cutouts if you look up close, but it looks like they are when further away! If you want a top that makes the cutouts more noticeable, try a cold shoulder top like this one from Charming Charlie! I've been wearing a ton of clothes from Charming Charlie this Fall, not only are they cute, but affordable!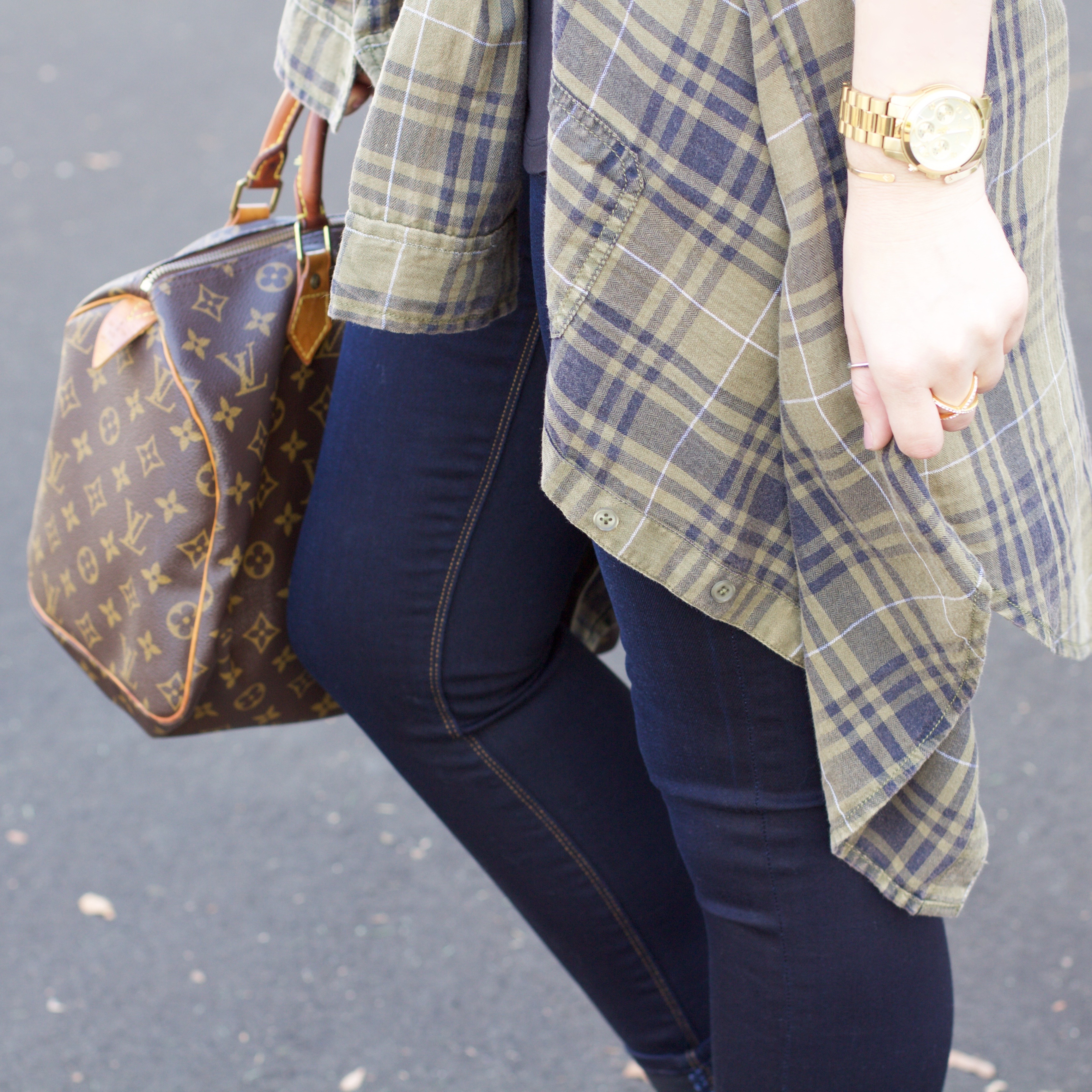 Flannel Tops – Whether you're into tying a flannel around your waist like me or wearing it the traditional way as a top (which I also love!), flannels are trending this season. This has to be one of the easiest trends to start wearing because most of us already have one or 20 of these in our closet!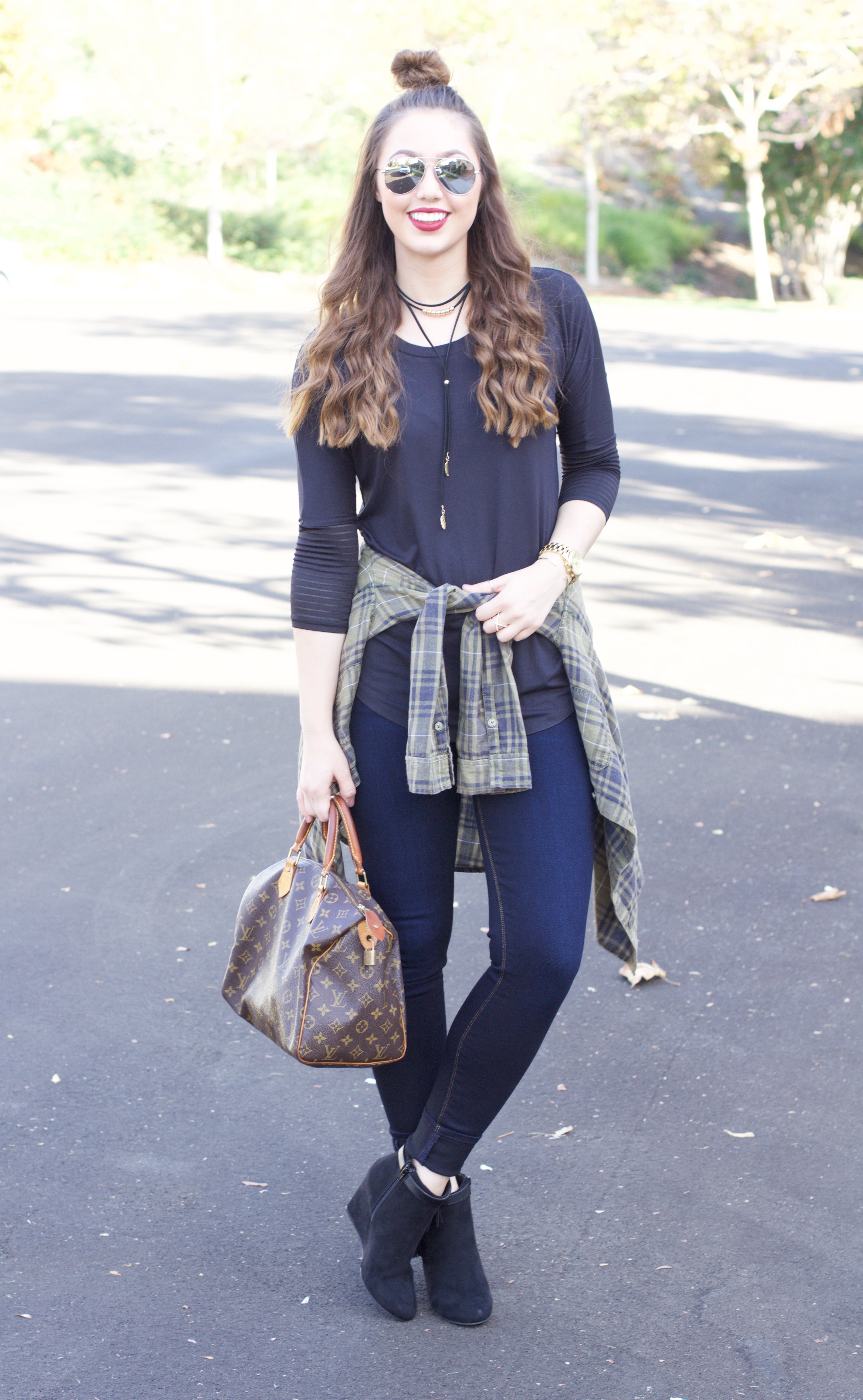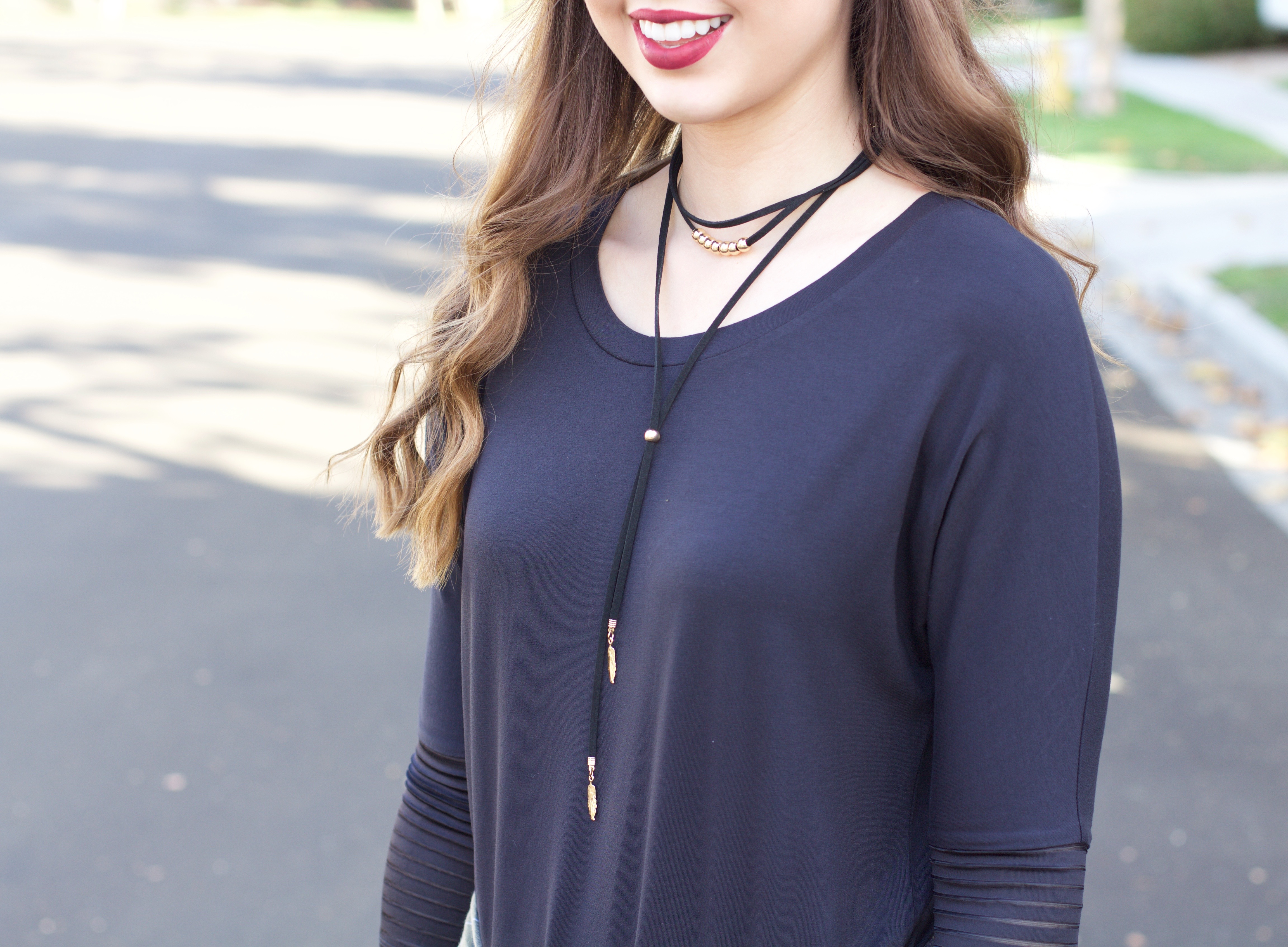 Chokers – Remember in the 90s and early 2000s when chokers were really popular, well, they are back in style! However, I think they are SO much cuter this time around! When I first heard this was coming back into style I immediately thought of those tattoo choker necklaces and to be honest, I was kind of scared. Then I realized that the chokers that are trending are cute suede ones like this one from Charming Charlie and I began loving the trend!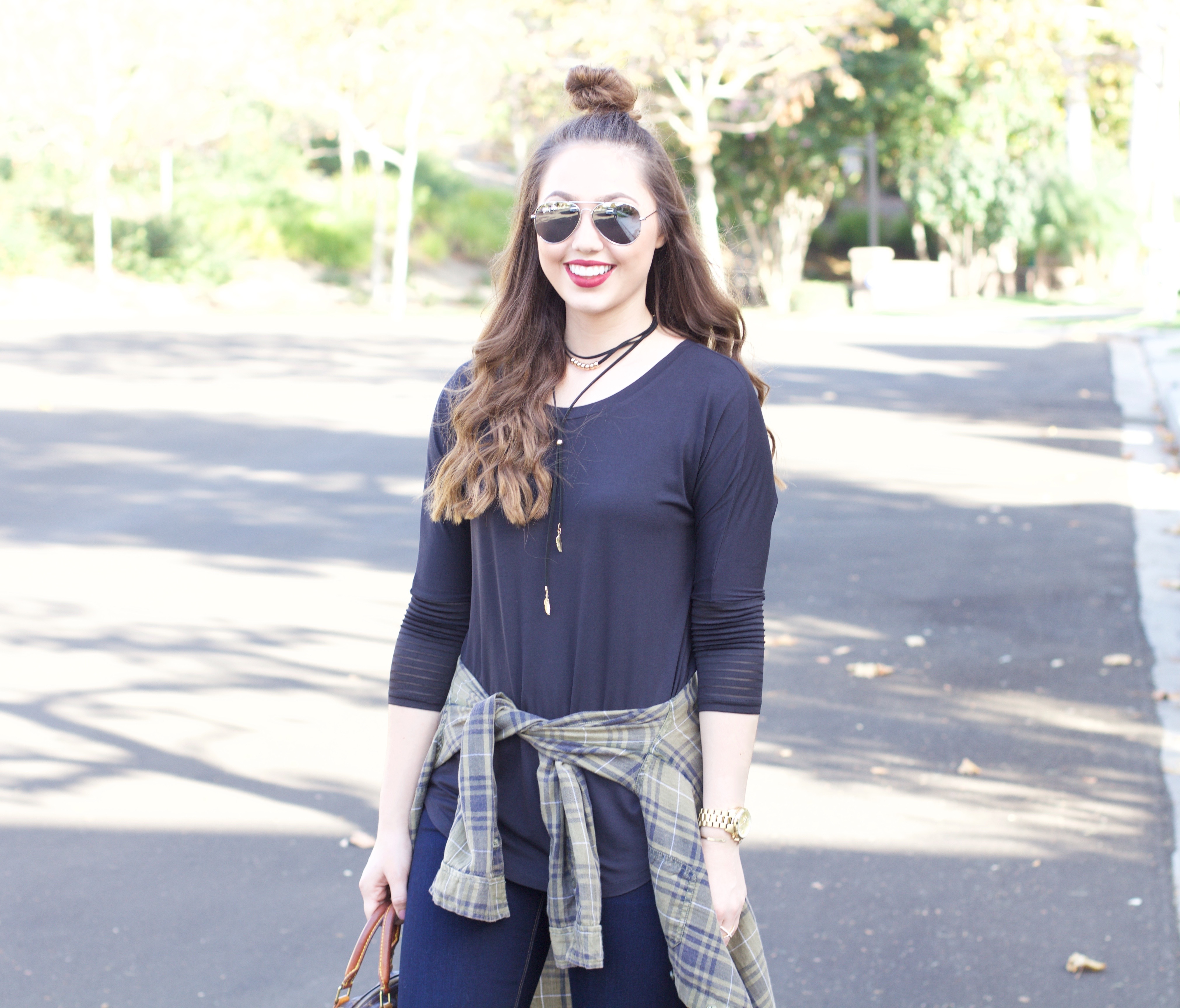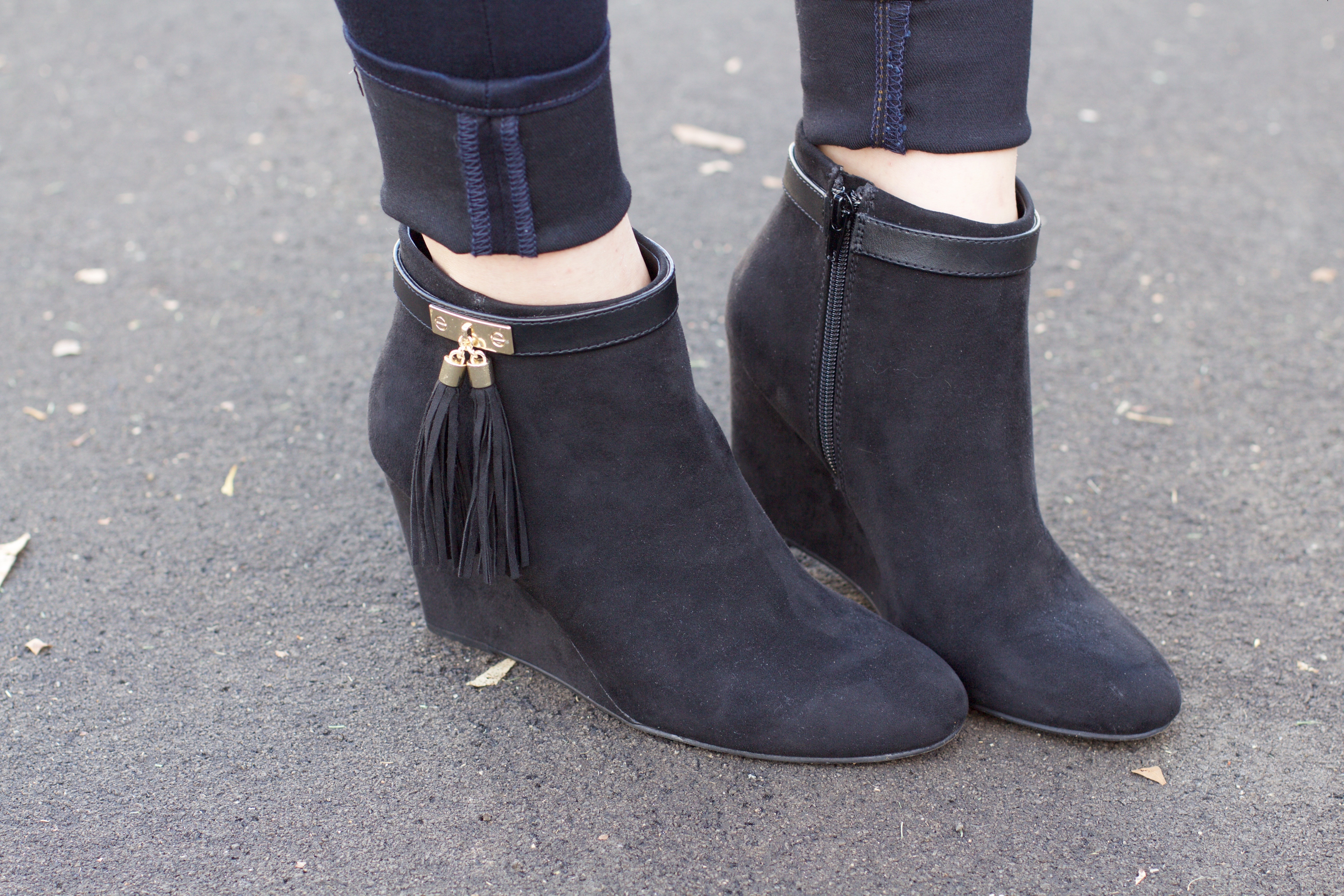 Suede EVERYTHING – Booties, chokers, jackets…I have seen these pieces and so many more in suede this season! I'm pretty much obsessed with this trend and I have no idea why! I think it's just perfect for Fall!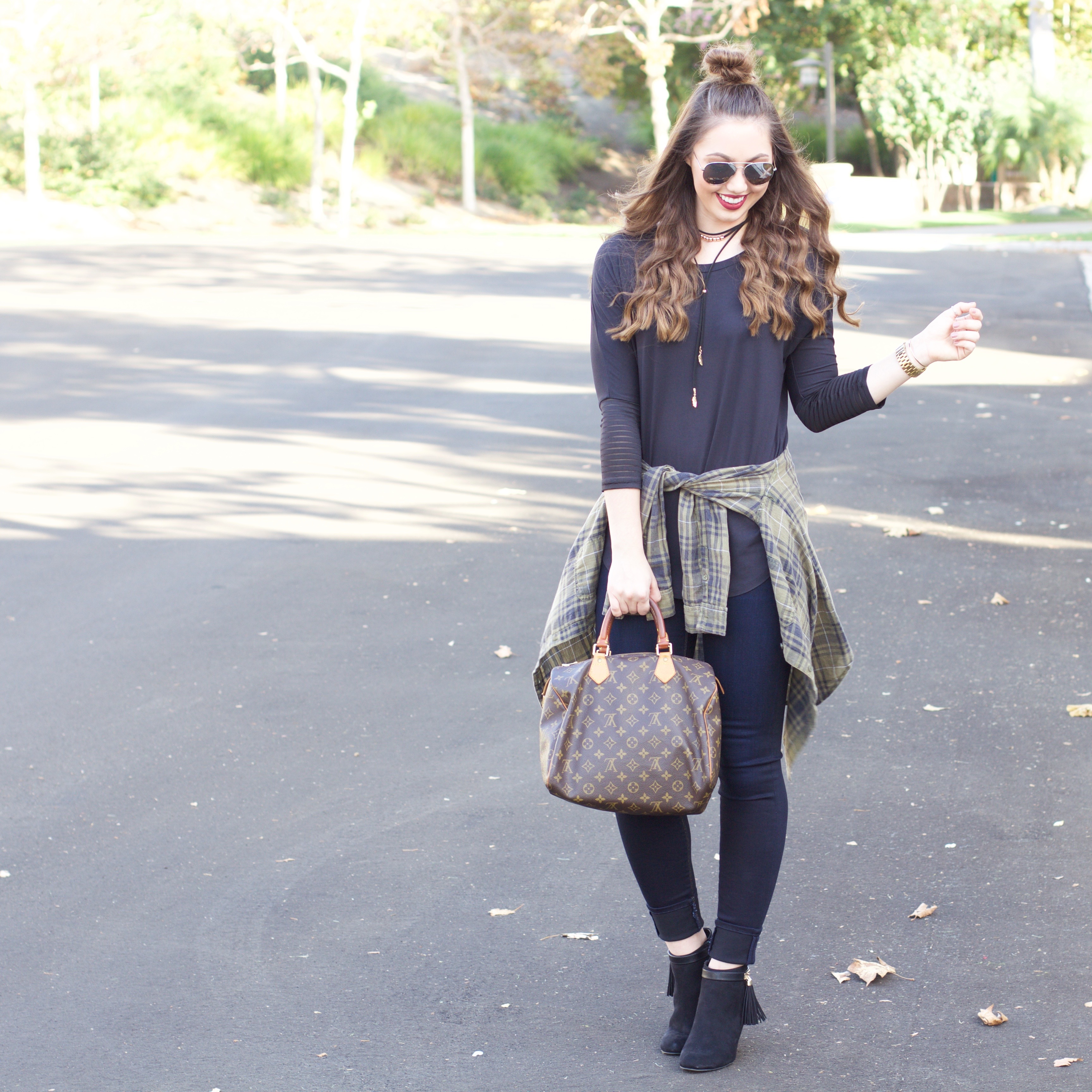 Green Flannel Top (40% off!!) | Black Cutout Sleeve Top, sold out, similar here and here c/o |  Dark Wash Skinny Jeans | Suede Tassel Booties c/o | Suede Choker c/o | Gold Watch | Initial Cuff Bracelet | Mirrored Sunglasses | Pavé Crisscross Ring
Thanks for reading! What's your favorite Fall trend?!
xoxo Kendall