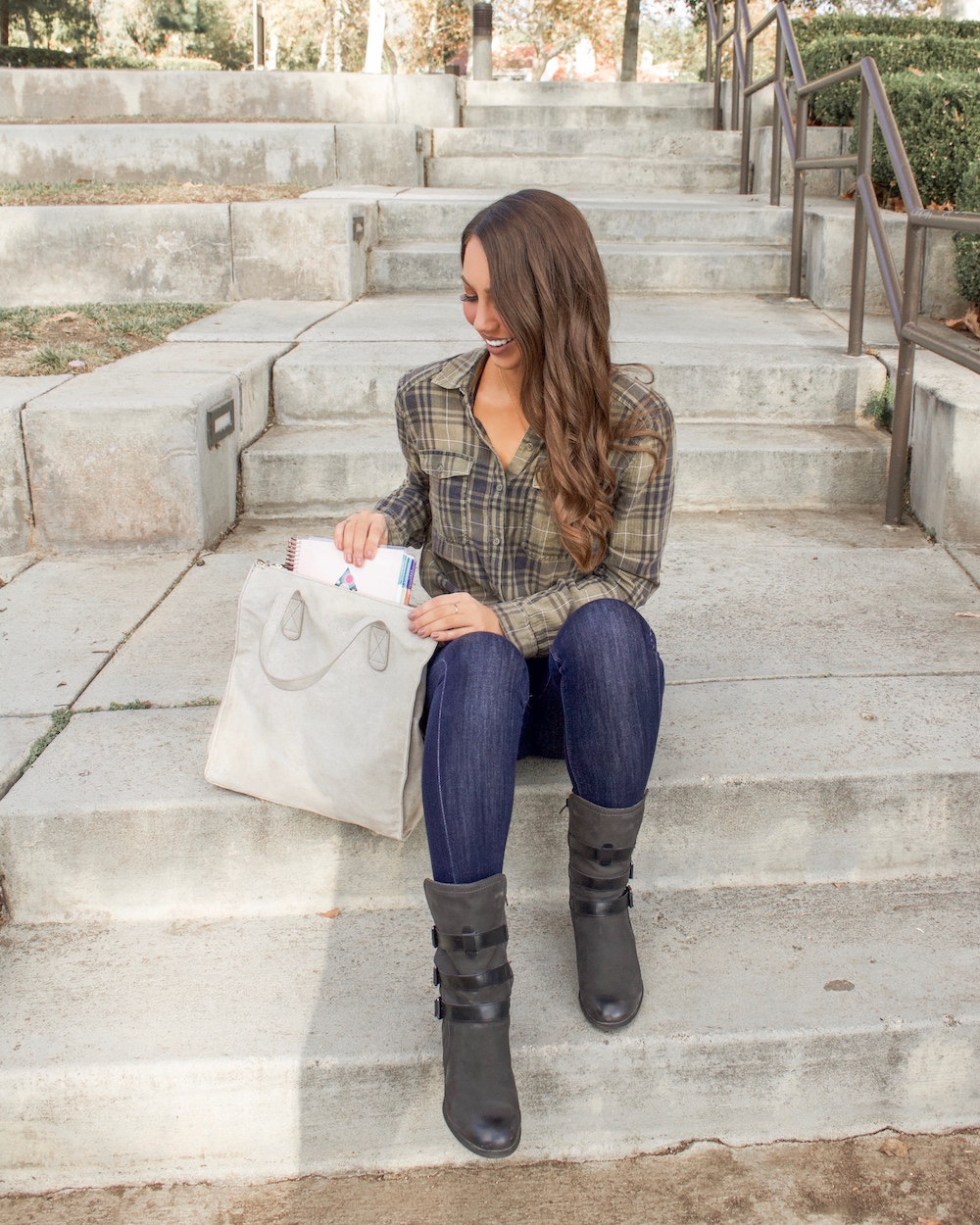 As a big Erin Condren fan and part of the official #ECSquad, I'm always trying out the latest Erin Condren products so that I can share my favorites with you. Most recently, Erin Condren sent over their NEW Planner Tote and since I know my EC fans are curious about it, I'm excited to be sharing a review!
What Fits in the Erin Condren Planner Tote Bag ?!
SO MANY items!! This tote is definitely roomy in my opinion, especially because the fabric is soft! I can easily fit my laptop, Hydroflask, LifePlanner, On the Go Folio, makeup bag, wallet, keys + sweater in it!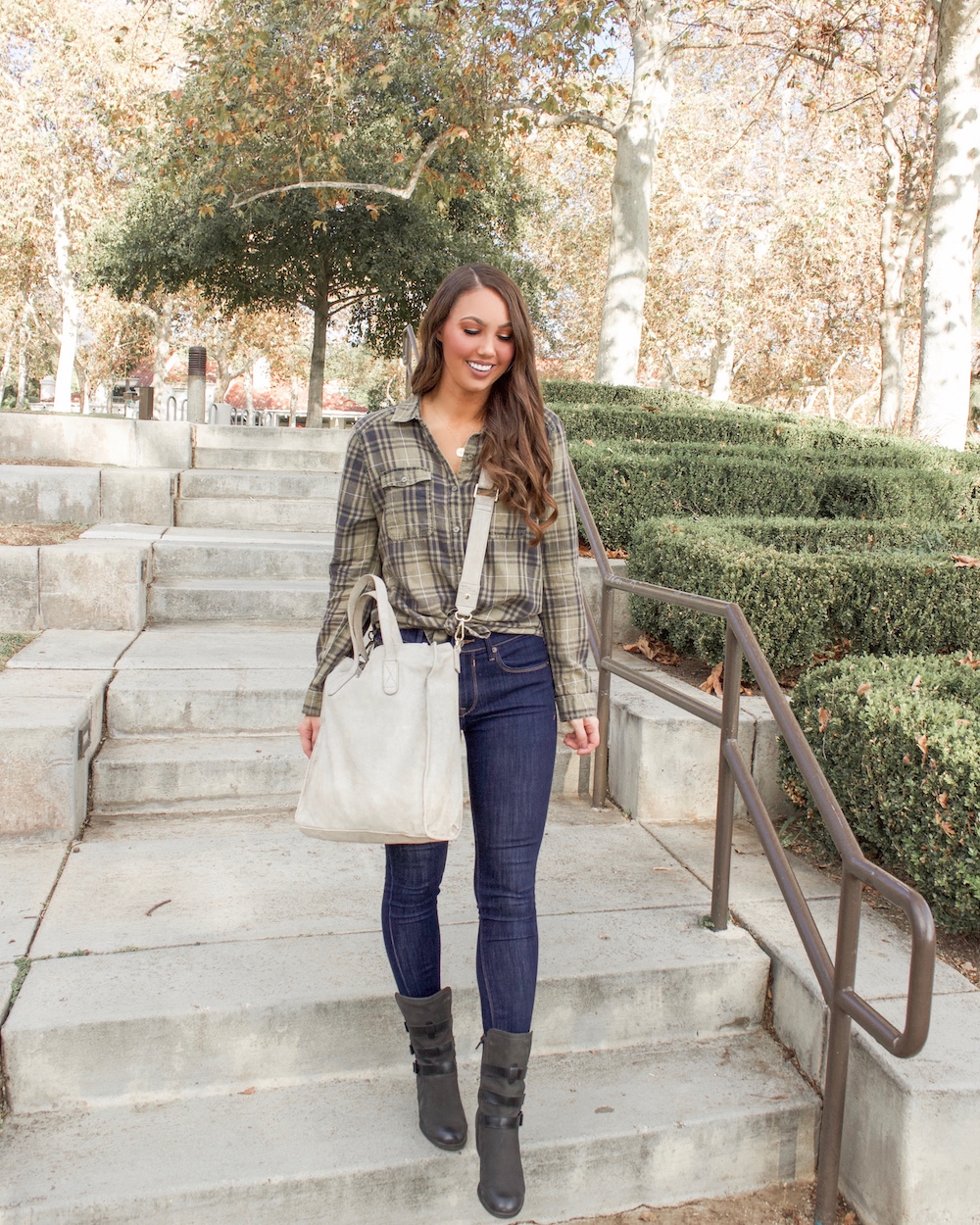 What are Your Favorite Features of the Tote?!
I love the two exterior zipper compartments because they help me stay extra organized, unlike most totes which don't have this feature. Also, these compartments can fit a 13″ laptop! Aside from this, I like how the Planner Tote comes with a strap of your choice, which can be added if you want to wear the tote crossbody style! It can also be switched out for another strap as EC offers many colors!
However, other features include the following: two handles, a magnetic snap closure, an interior zipper pocket, a water bottle pocket, a key holder ring, and two additional interior pockets. See this for reference.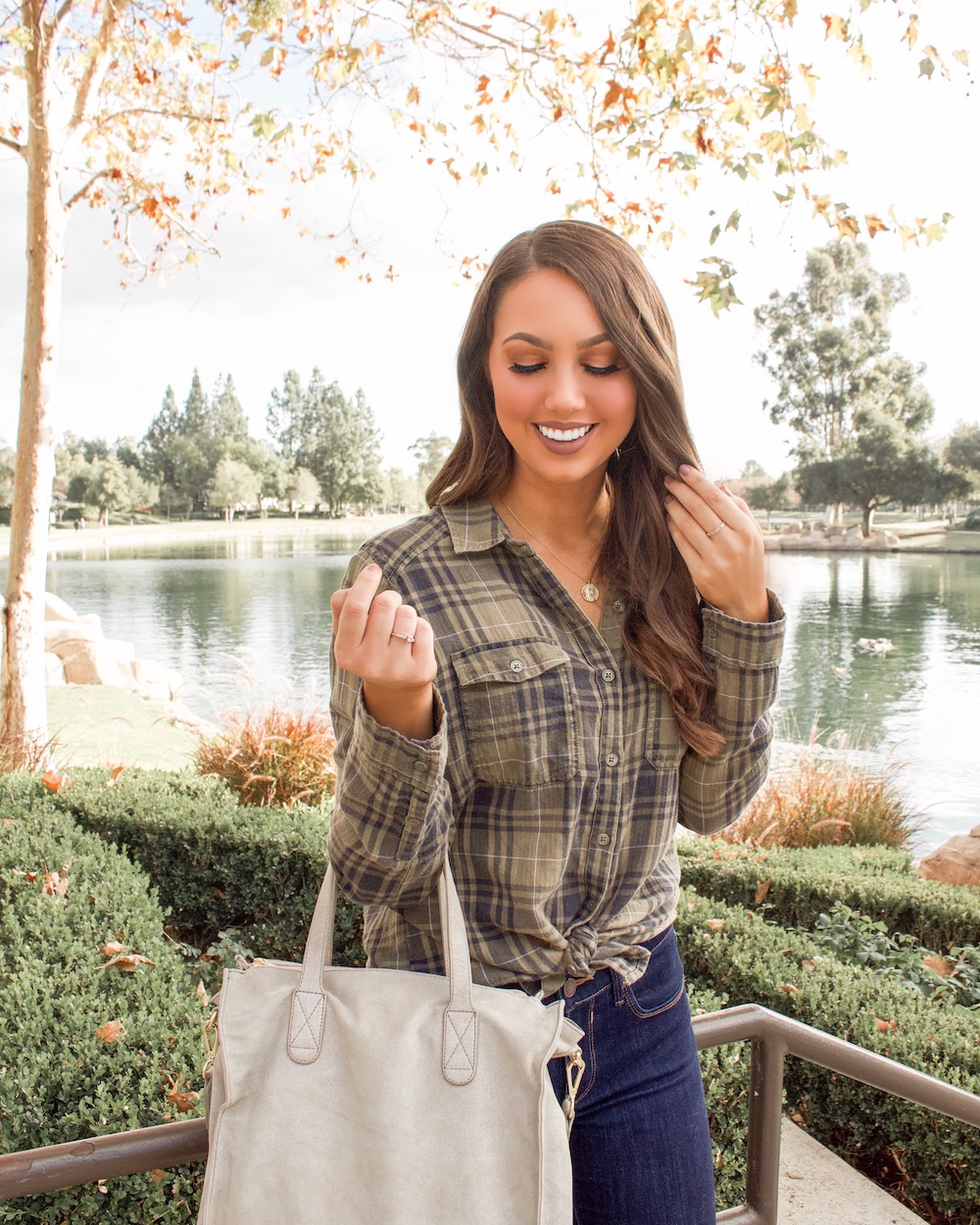 Can You Use the Tote as a Purse?!
Totally!! Erin, the founder of Erin Condren, uses her Planner Tote ALL the time as a bag to carry her necessities in. With the metallic finish on mine, I know that I too am going to be using it a ton this holiday season + year round!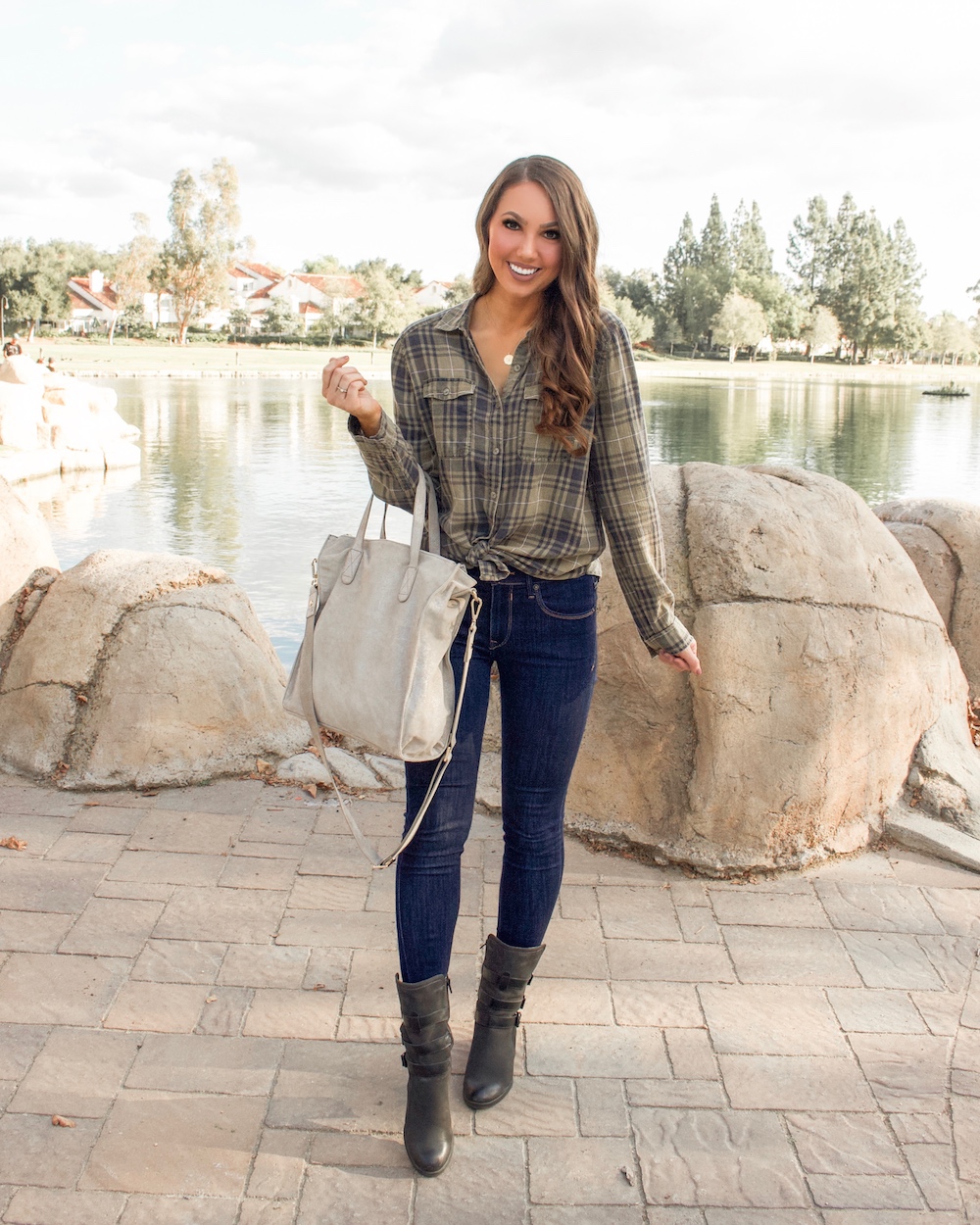 Overall Thoughts
I do really like this tote! I will say that I'm not always carrying my planner around in it, but that's what I love about it! It looks like a normal tote, yet when I want to carry my LifePlanner in it, there is plenty of room for it! It's not a very structured bag, but that allows one to put more stuff in it!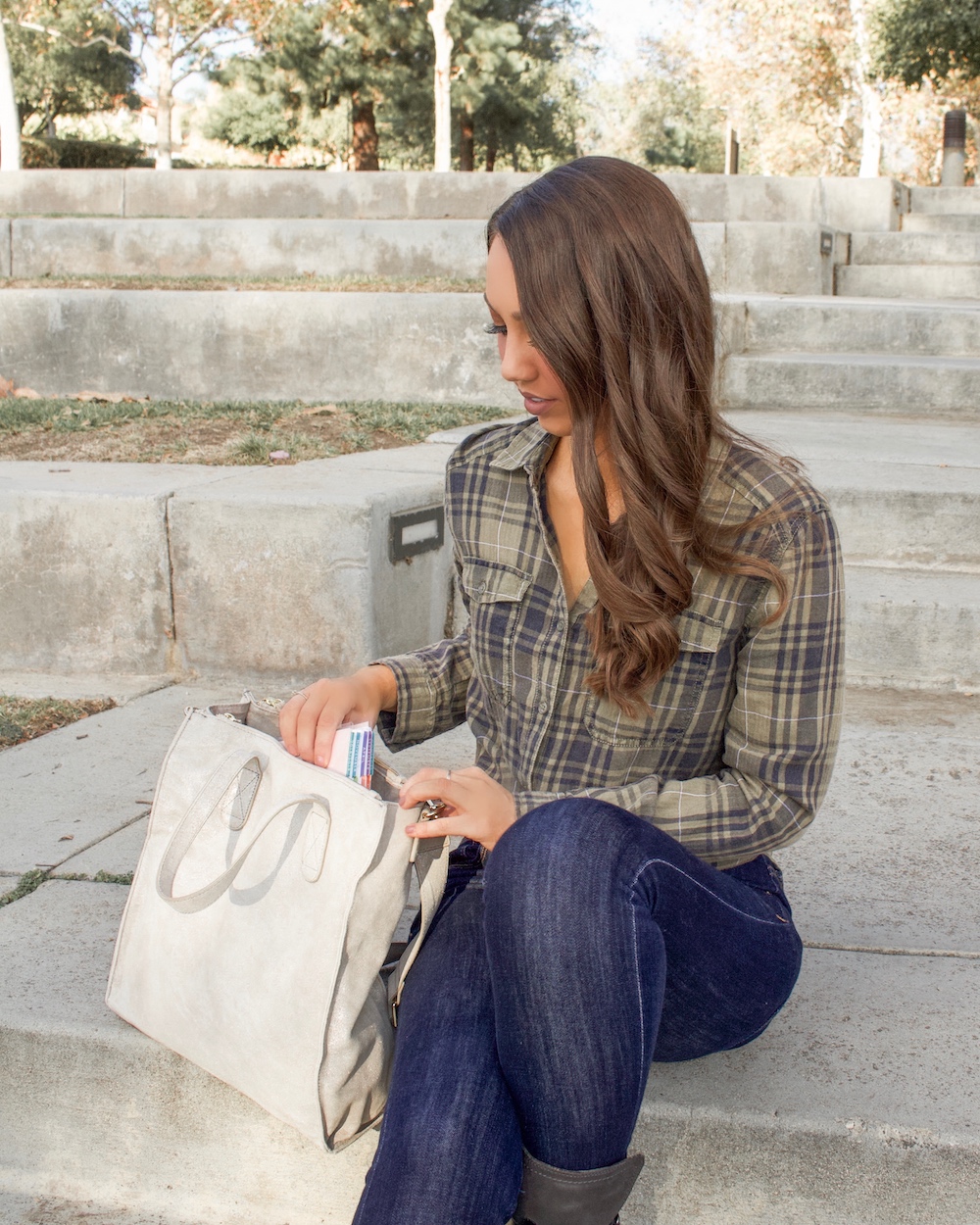 If it's your first time ordering from EC, use this link to get $10 off your first purchase. By using my link, after you create an account, you will receive  an email with a $10 coupon code for your first purchase.
Thanks for reading! Also, if you want to know more about the infamous EC LifePlanner, check out my other Erin Condren posts.
xoxo Kendall
*This tote bag was provided to me by Erin Condren, but all opinions are my own. I only share brands that I truly love. Thank you to all the brands that make My Styled Life possible.