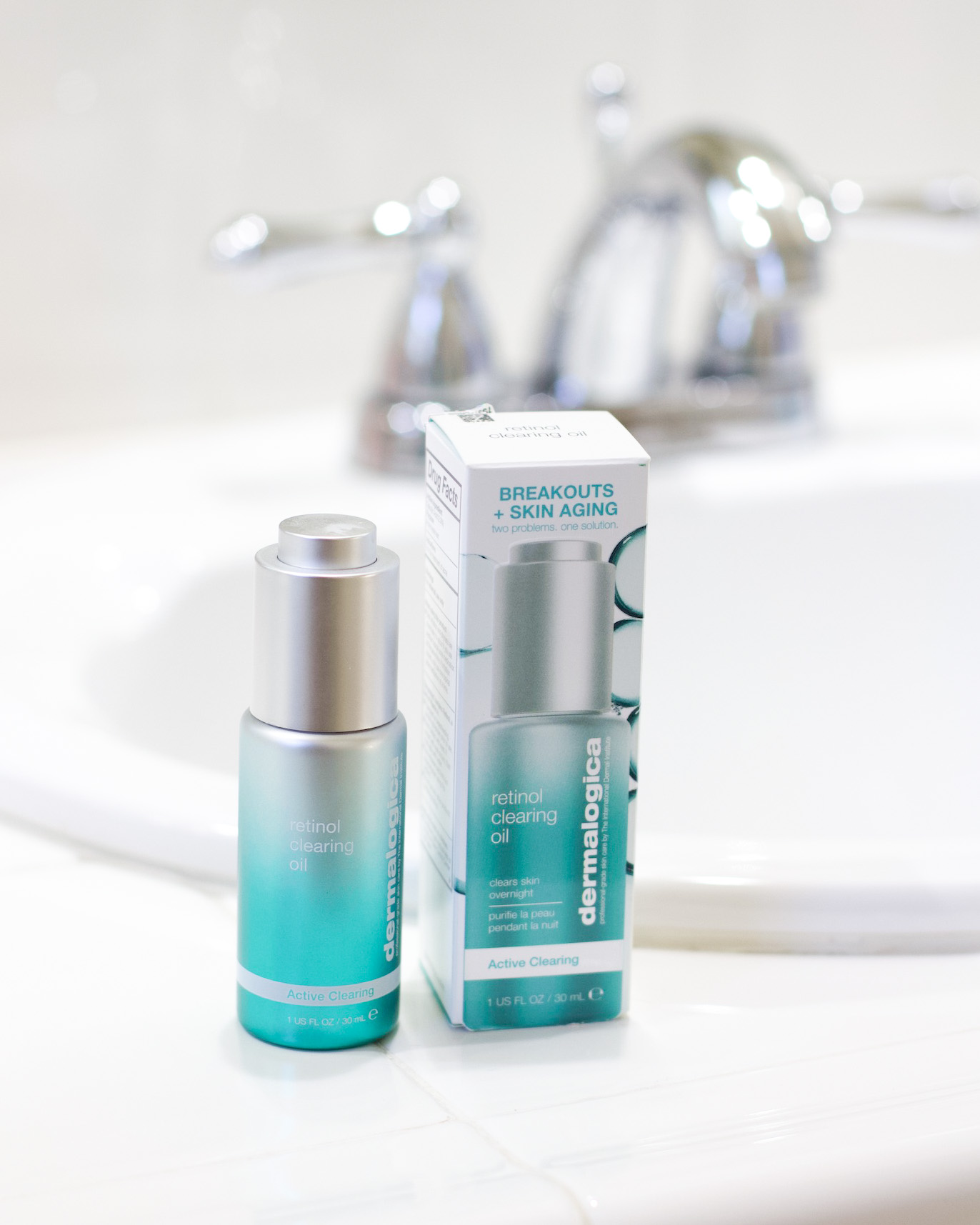 If you follow me on Instagram, you probably notice that I frequently share beauty and skincare product on my Stories. Recently I attended a virtual masterclass with Dermalogica to learn more about their Retinol Clearing Oil! I actually received this product from Dermalogica a while back, but the masterclass gave me so much more info on this product. If you struggle with acne, but also want to use retinol, this product will be your new friend.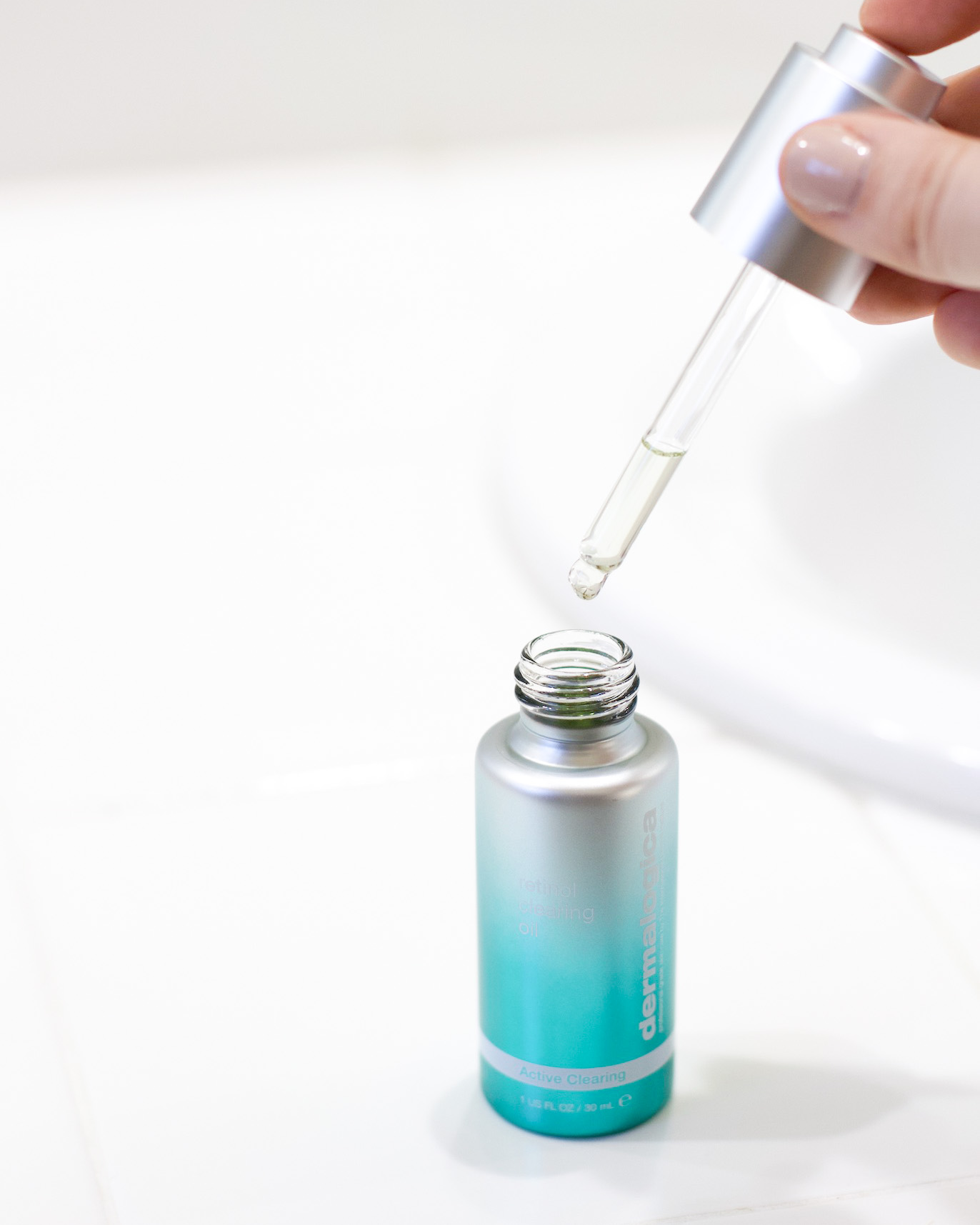 What is it?
The Dermalogica Retinol Clearing Oil is a night oil that combines Retinol and Salicylic Acid, thus working to reduce premature skin aging while clearing breakouts.
Key Ingredients
Aside from Retinol and Salicylic Acid, the Retinol Clearing Oil contains Argan, Rosehip Seed, and Golden Jojoba oils. Also, I want to note that this product is gluten-free, vegan, paraben-free, and contains NO artificial fragrances and colors.
How to Use
This is super easy! Simply press the button down on the top of the dropper and then release. This fills the dropper. Then, press the button to release 6-10 drops in your hands and smooth it over your face and neck. This is done after the skin is cleansed. However, how much you use really does depend on the condition of your skin. If you only have 1-2 pimples, the Dermalogica team recommended that you just apply the Retinol Clearing Oil to the problem spots. This allows you to still use other oils in the other regions of your face. If the breakout is more severe, you can apply the oil to the entire face.
Product Benefits
As mentioned above, this product works to target breakouts and visible signs of premature skin aging. As a result, it renews and soothes skin overnight to make skin look more vibrant by morning.
Retinol v. Retinol Clearing Oil
Knowing this difference is key! If you are suffering from acne, the Dermalogica team told me that using the Retinol Clearing Oil is the way to go. However, if you don't have acne, then there is no need for the Salicylic Acid and therefore, it's better to use a regular Retinol.
Shop: Dermalogica Retional Clearing Oil c/o
Thanks for reading! Don't forget to check out my other beauty content. Also, I am by no means a skin expert so if you have skin problems, I always recommend consulting with a dermatologist!
xoxo Kendall