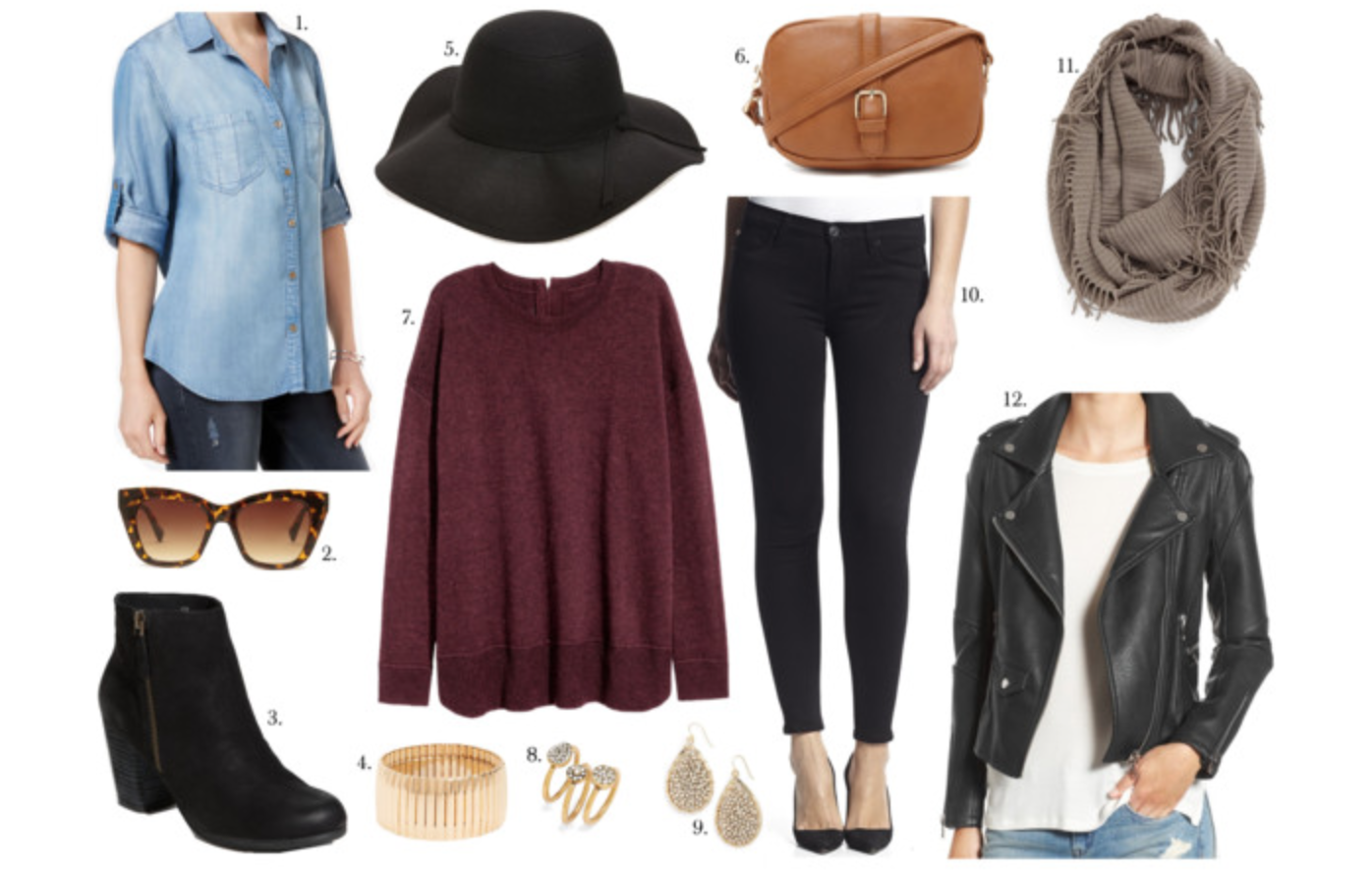 1 | 2 | 3 | 4 | 5 | 6 | 7 | 8 | 9 | 10 | 11 | 12
Yesterday at lunch I was rambling on about my love for fashion and this blog – the usual – and my friend mentioned that she would love to see more of my fave items for the season! She is in the process of cleaning out her closet and buying new staple pieces so I thought why not share some closet staples that I am crushing on right now!
To be honest, I own similar versions of many of these items, but just looking at these makes me want to head to the mall! Saying I'm obsessed with this faux leather moto jacket is an understatement. It comes in three other colors and I may or may not be equally as obsessed with it in the cognac color. Another staple every girl should have in her wardrobe is a chambray top! I have a similar one and wear it with black pants, dresses, unbuttoned over a tee shirt…the list goes on and on.
Lets talk about the booties! I actually own these exact ones in black and grey. I've had them for a few years and they are still in amazing condition. Pair them with a great black pair of jeans, cute oversized sweater, and a floppy hat and you have the perfect Fall look!
Thanks for reading!
xoxo Kendall