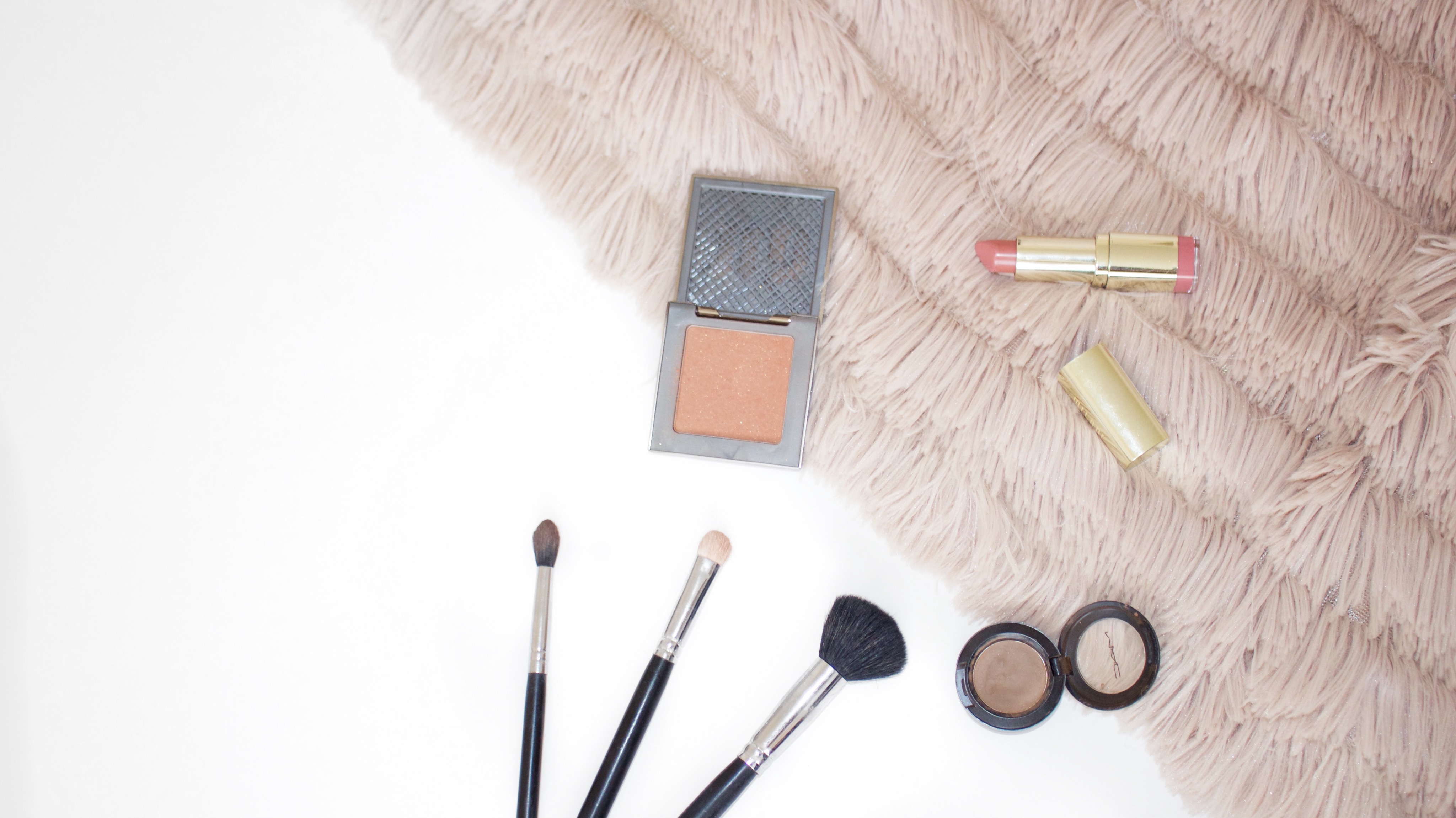 The other day I asked those of you who follow me on Instagram to let me know what types of posts you wanted to see more of here on My Styled Life. Many of you suggested more beauty posts and I could not even tell you how excited I was to hear this!
Some of you may know that my blogging journey started out with a YouTube makeup channel (read about how this led to MSL here), which actually still exists. While I love creating videos, I have decided that I'm going to share more of my current favorite beauty products here every month or so!
My absolute favorite recently has been this peachy blush in the shade Kinky! It is long lasting and adds the perfect pop of color to the cheeks. For lipstick, I'm a huge fan of nude shades. This affordable one in the shade Nude Creme goes with every outfit! As for eyeshadow, in the Fall I love warm brown shades. This one in the shade Cork blends out beautifully, creating the perfect brown smokey eye.
Now lets talk about brushes! I'm actually thinking of doing an entire post on my favorite makeup brushes, but today I'm sharing three of my go-to's. I love this contour brush and I'll let you in on a little secret…I actually contour my face with a bronzer! For eyeshadow this blending brush works wonders! I swear by it. Lastly, for applying shadow to the lids, try this chubby brush! My mom actually recommended it to me a while back and I've been using it ever since.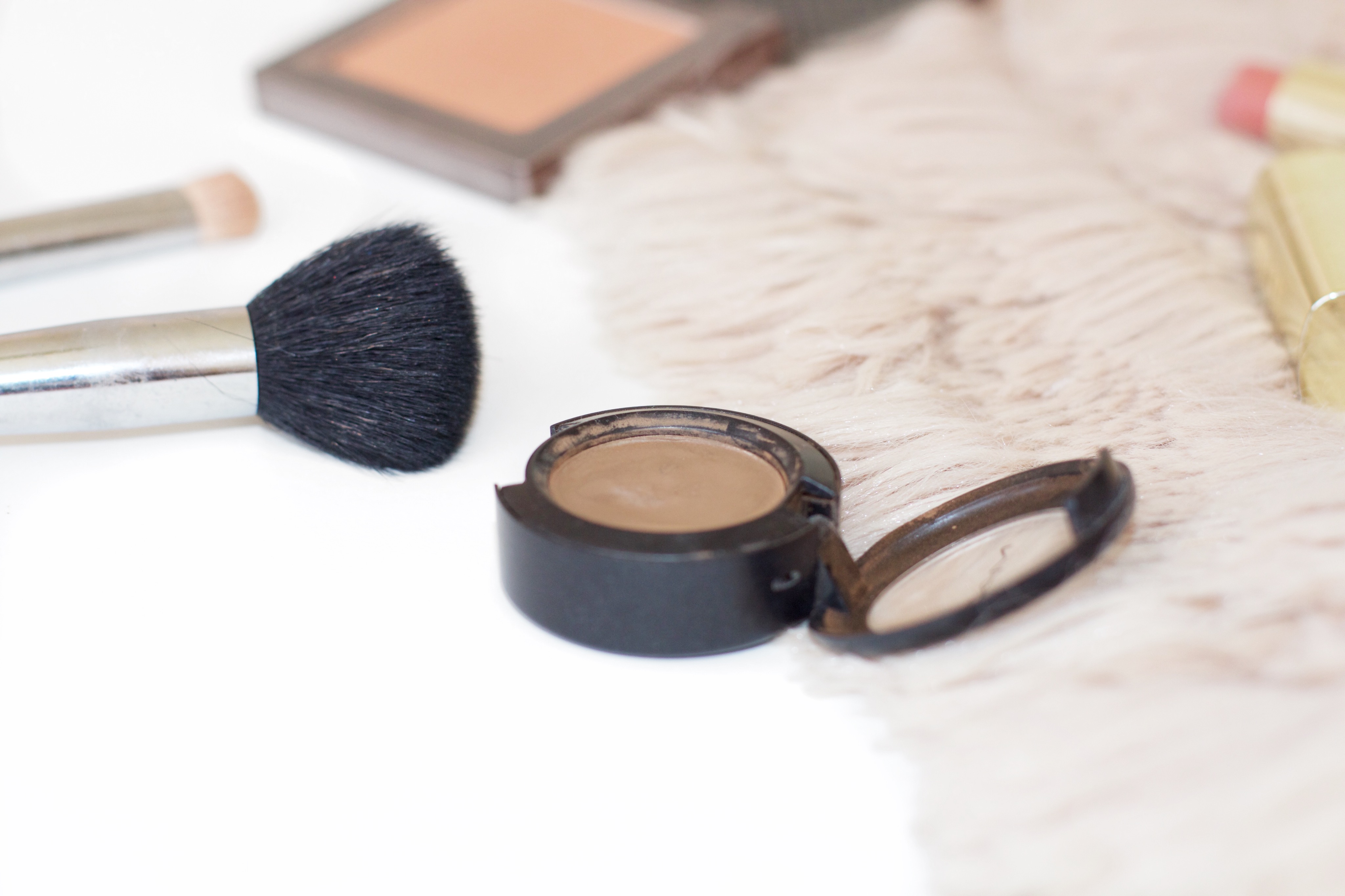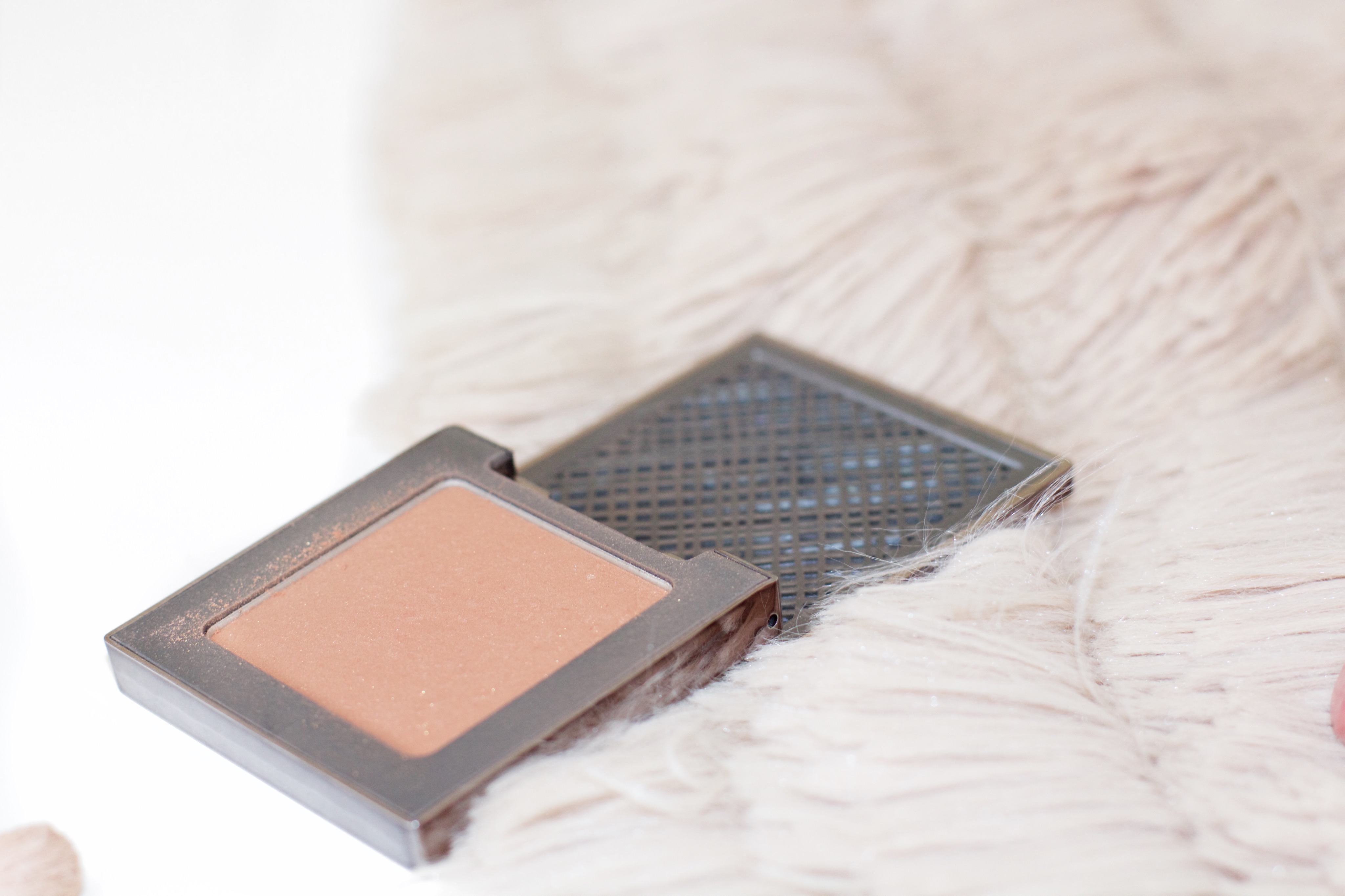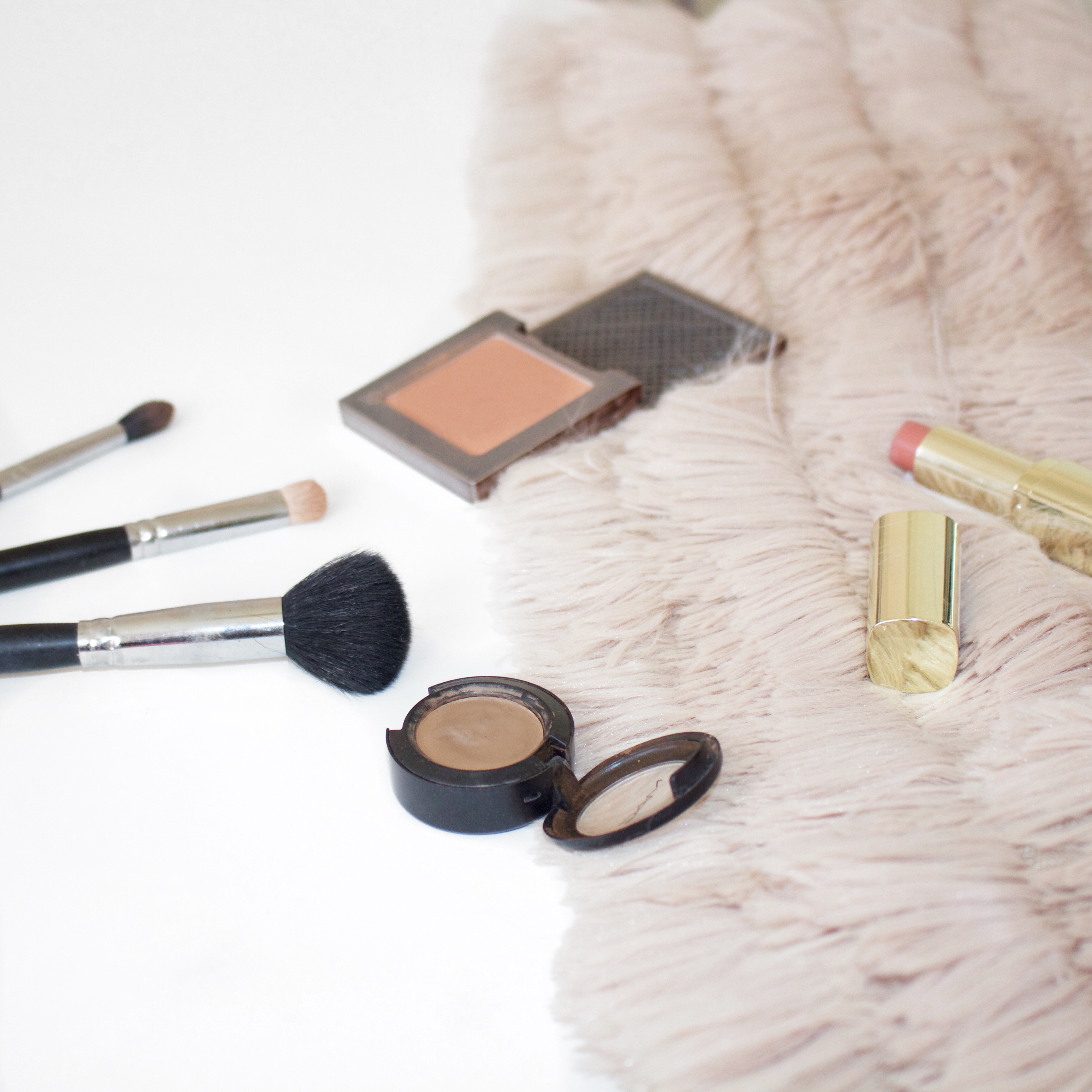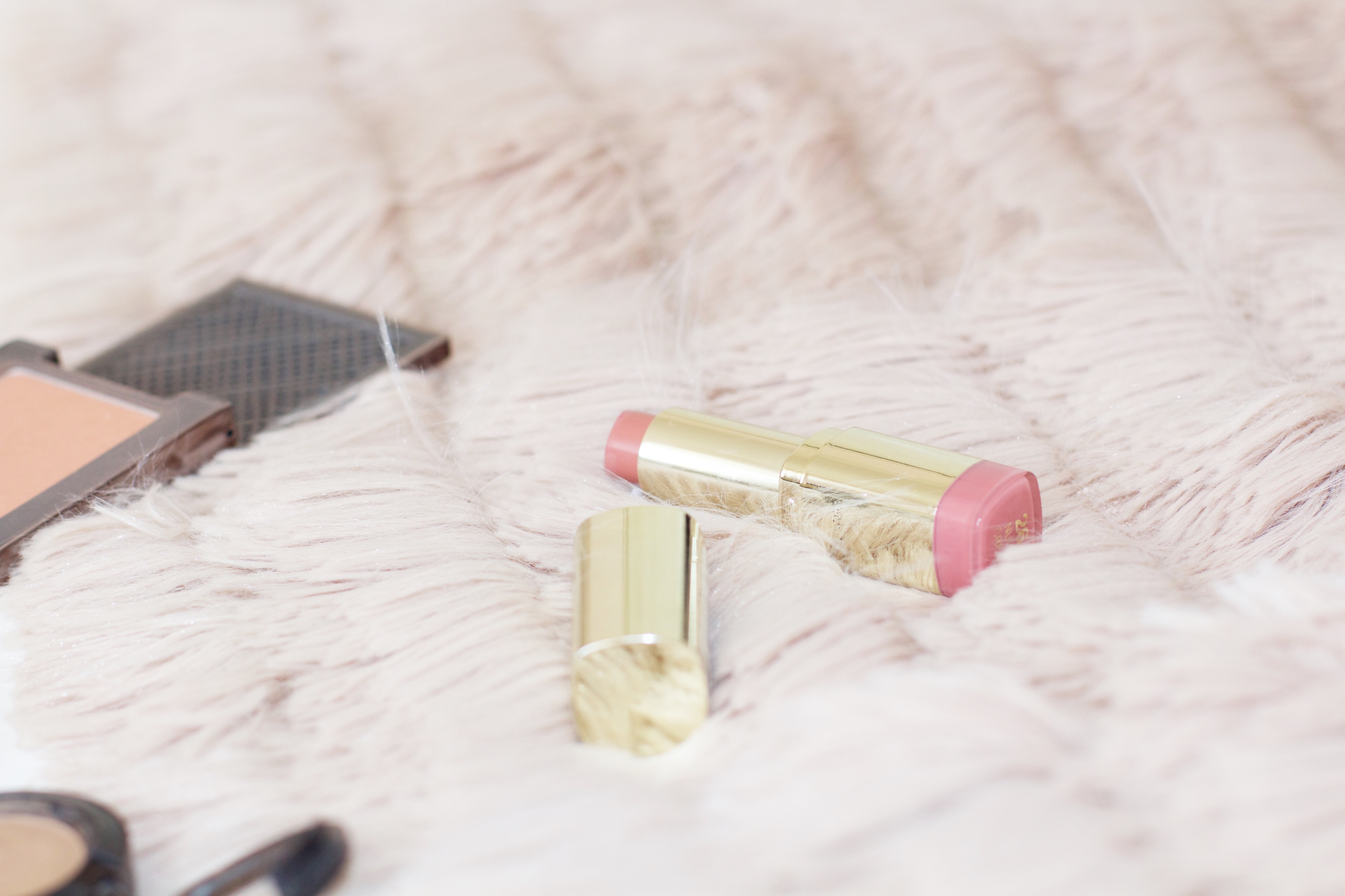 Brown Eyeshadow – Shade: Cork | Nude Lipstick #26 (under $8) | Blush – shade:Kinky c/o | Contour Brush | Smaller Eyeshadow Brush (the white one) | Eyeshadow Blending Brush (the black one)
Thanks for reading!
xoxo Kendall