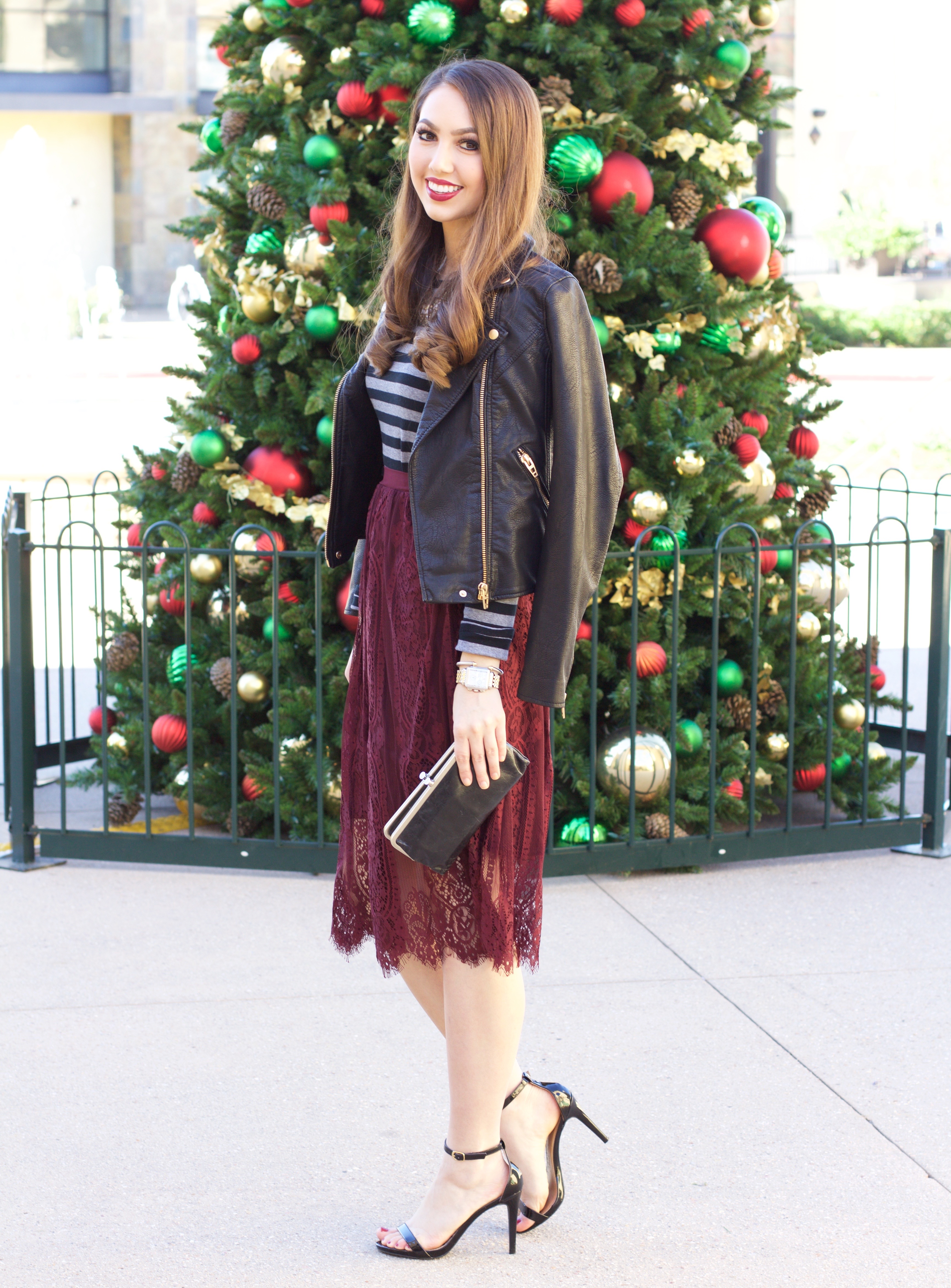 Christmas is almost here and like every holiday, I always try to share an outfit idea! If you're looking for some inspiration for the holiday, look no further! Of course, my look is a little more on the dressy side, but hey, it's not every day that you have an excuse to dress up! I jump at any opportunity to rock a midi skirt and heels.
I centered this outfit around this beautiful maroon lace midi skirt I found that is under $30! After trying various tops with it, I decided that a long sleeve tee would be perfect. The gray and black stripe one that I'm wearing is actually old, but I love this one! While I could have paired the skirt with a silk cami – which would have been gorgeous – I chose a cotton top. Why? Mainly because it's warm and comfy and I always want to be cozy on Christmas, even when I'm dressing up.
From there, I put on my favorite leather jacket. All I can say is that it has gold hardware. If you don't have it already, get it now! It's under $100 and such great quality. After pairing the look with simple black ankle strap heels, an old statement necklace, and a leather clutch, the look was complete!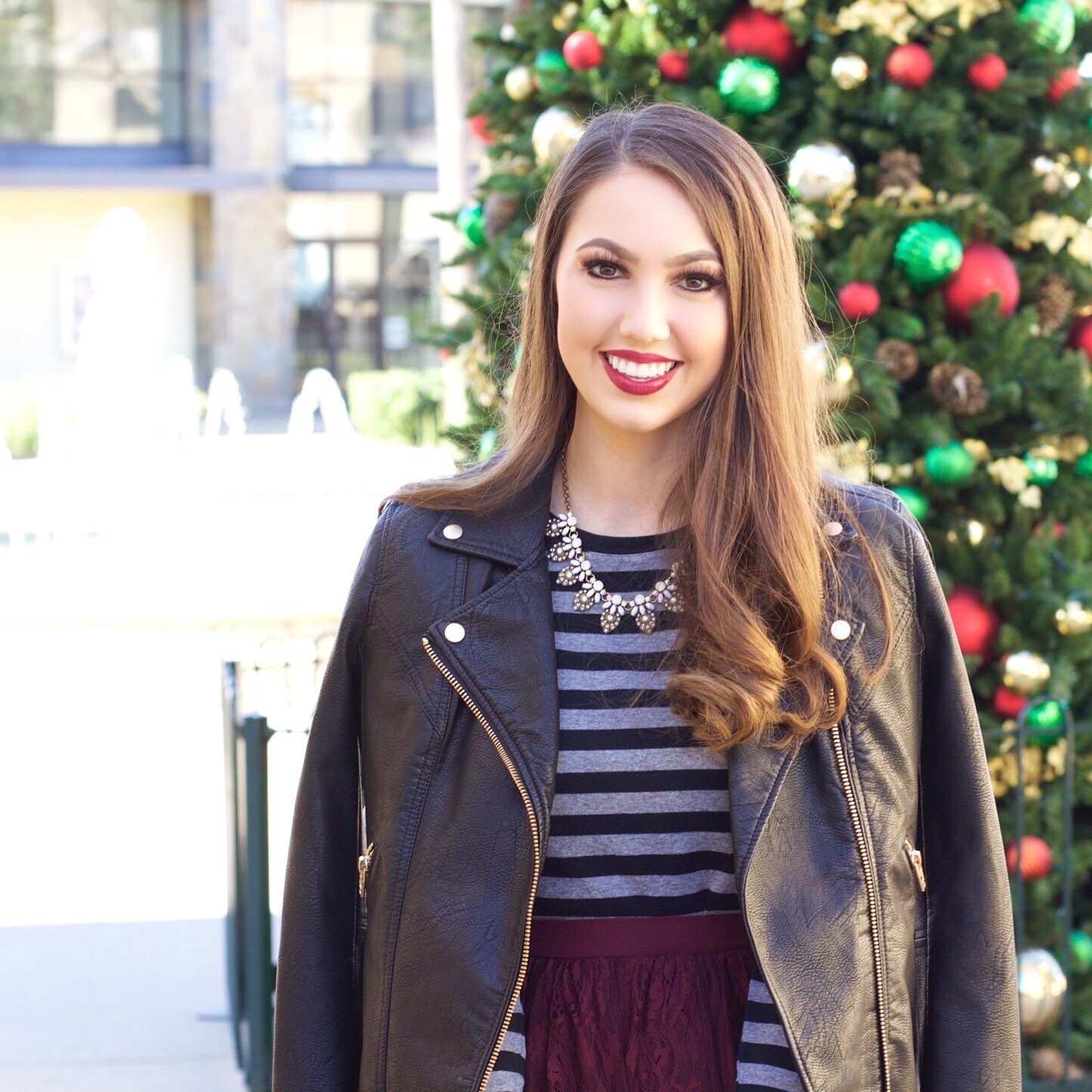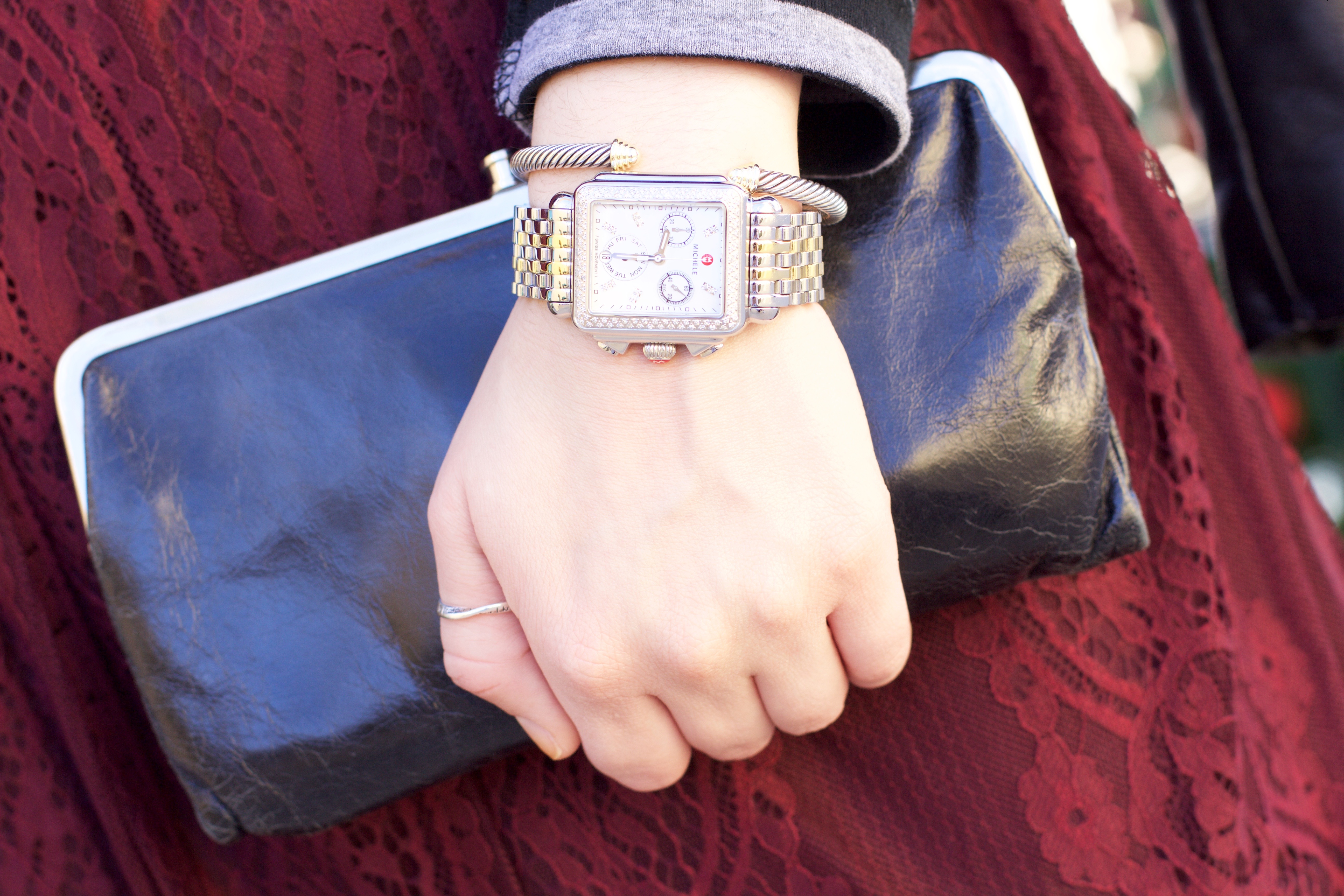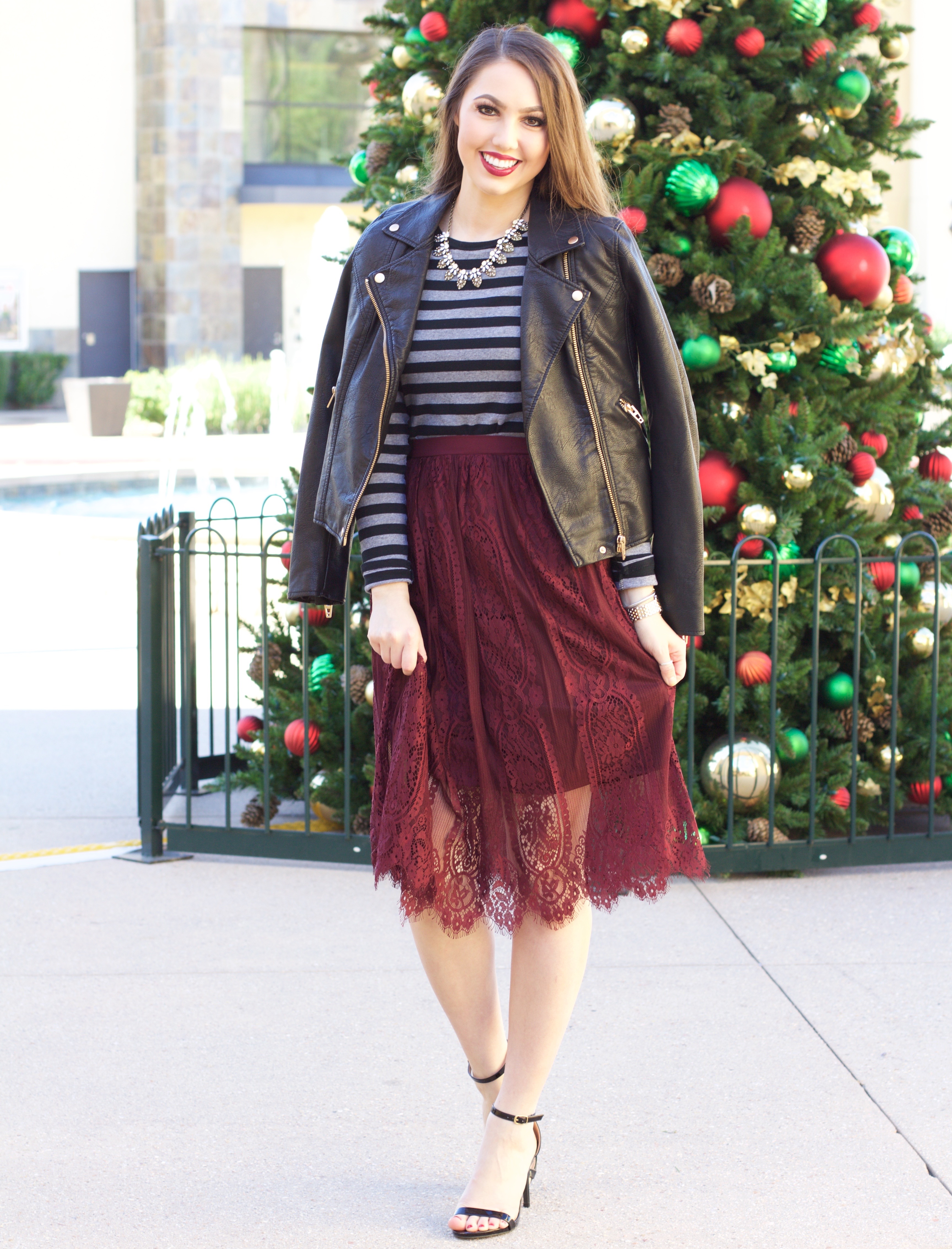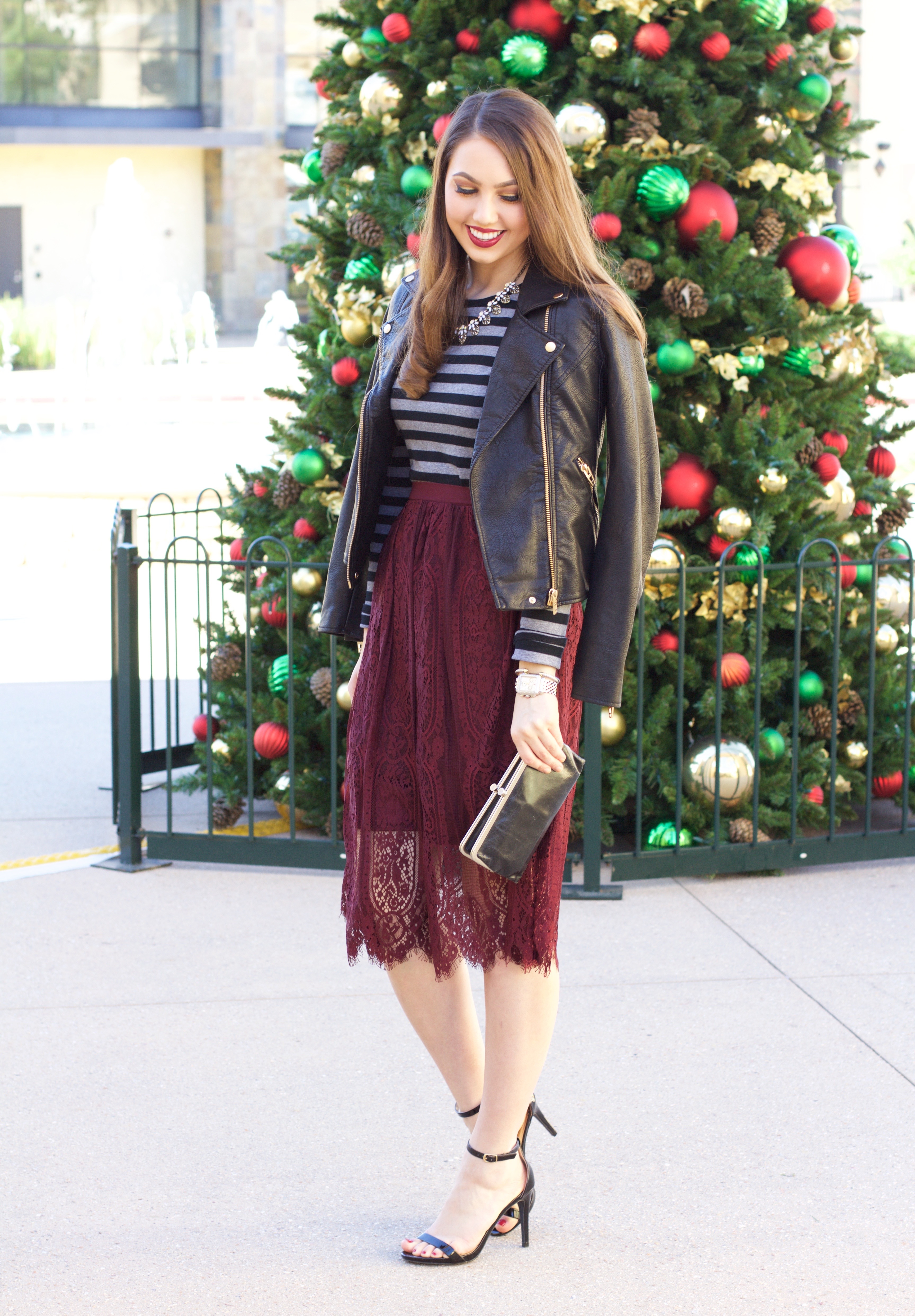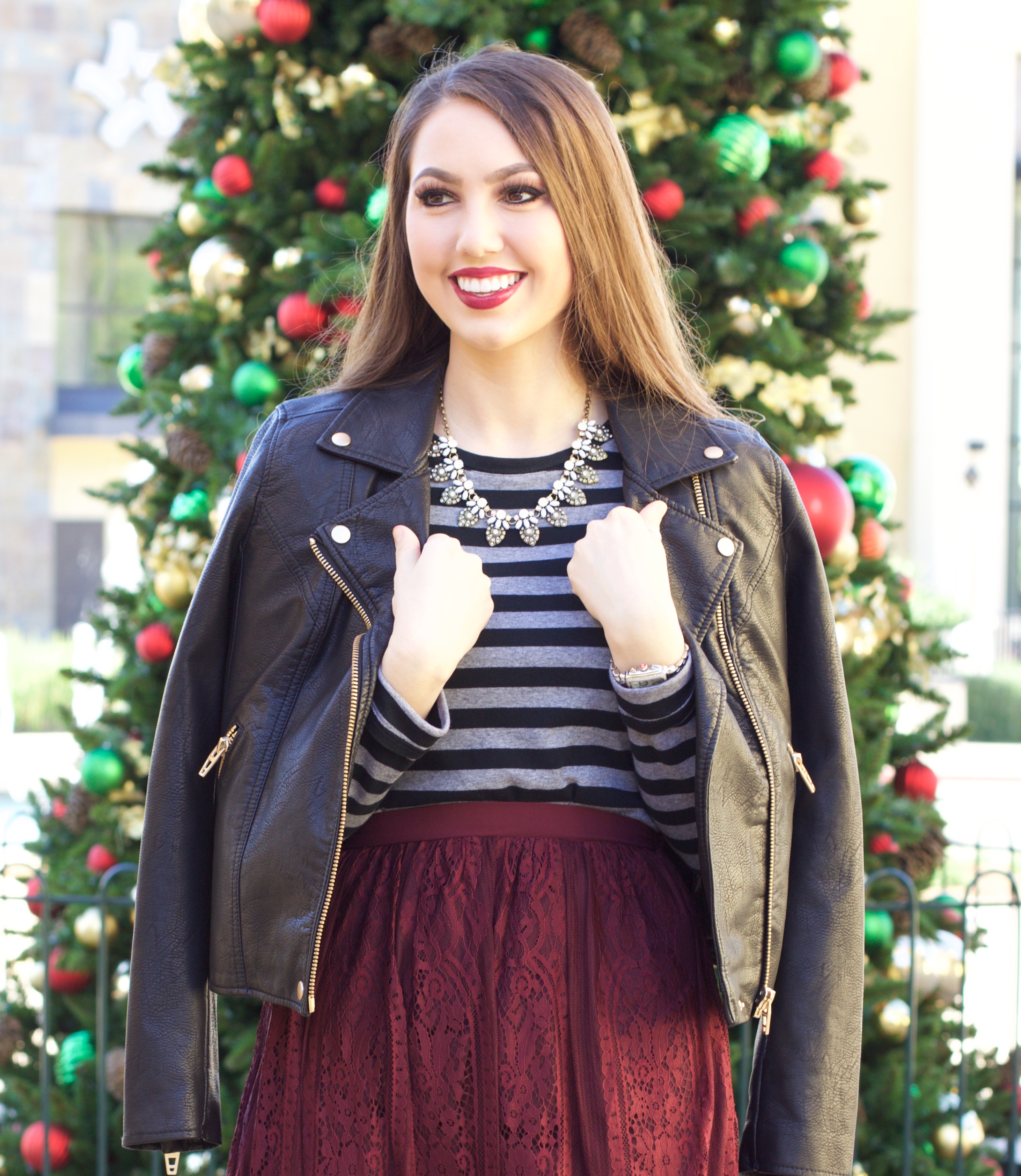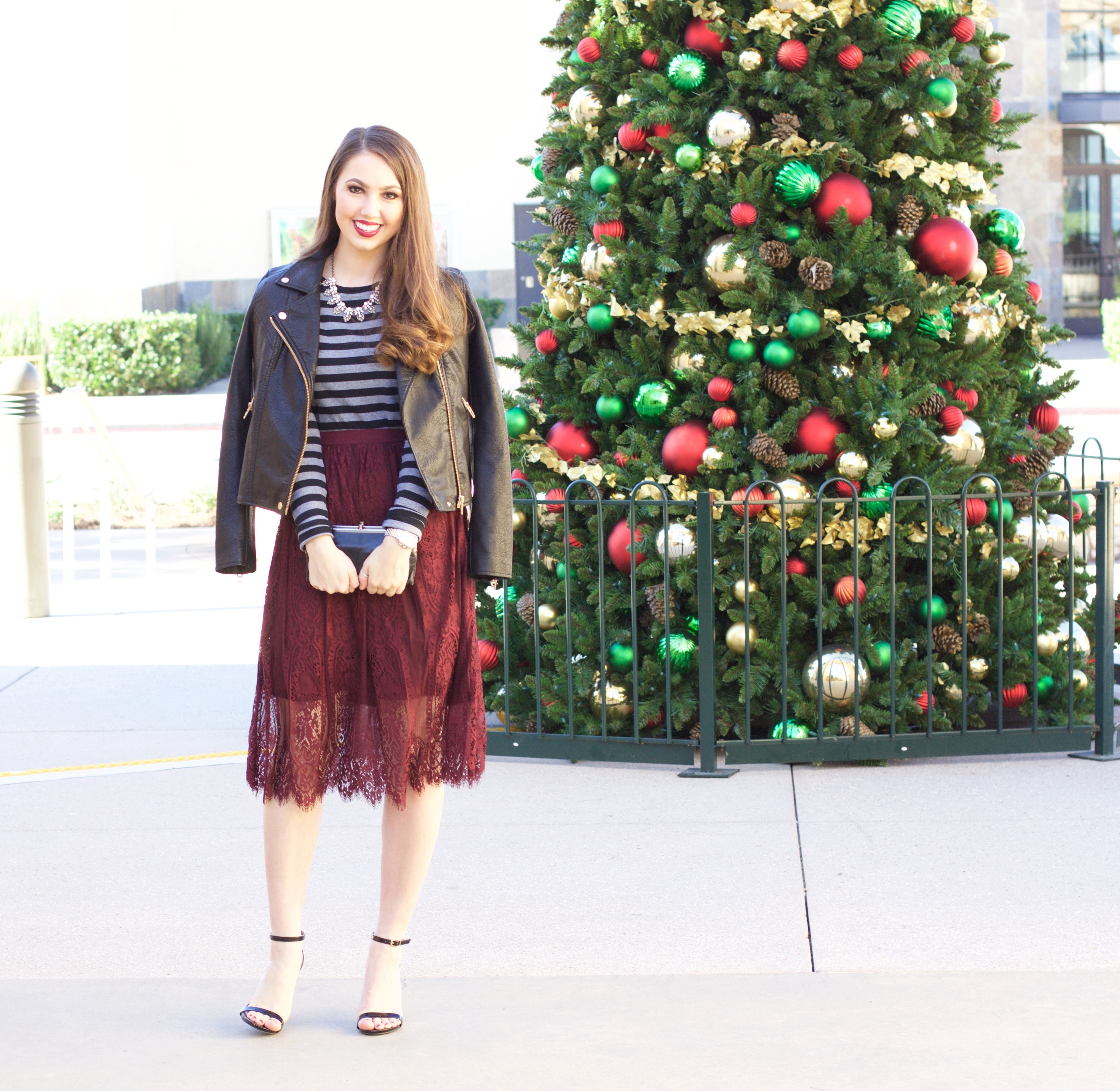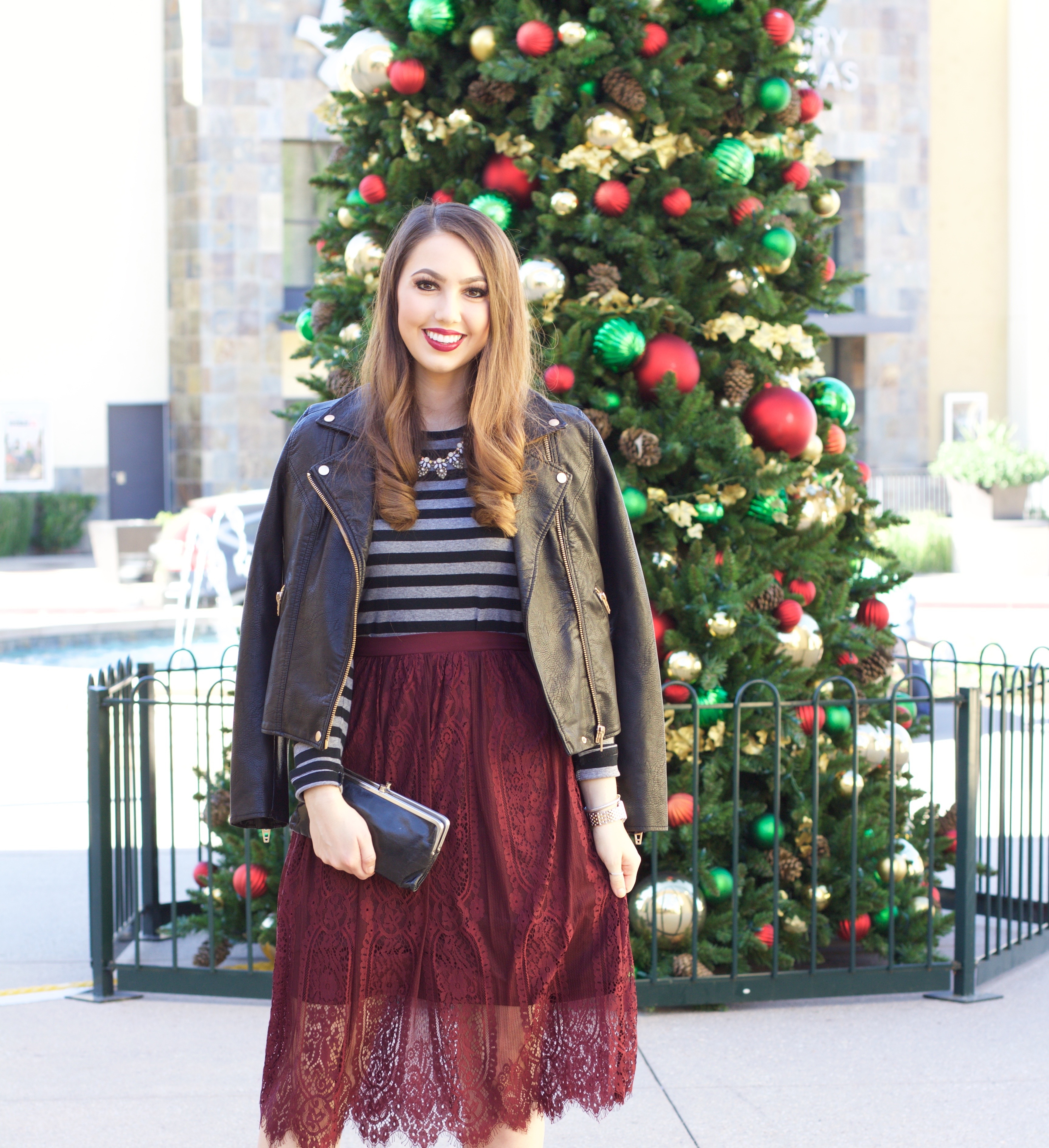 Outfit Details:
Similar Black and Gray Stripe Top | Maroon Lace Midi Skirt | Leather Jacket with Gold Hardware | Black Leather Clutch | Black Ankle Strap Heels | Michele Diamond Dial Watch Head | Two-Tone Michele Watch Band | David Yurman Cable Bracelet


Still shopping?! Check out some of my gift guides for some inspiration before hitting the mall!
Thanks for reading!
xoxo Kendall