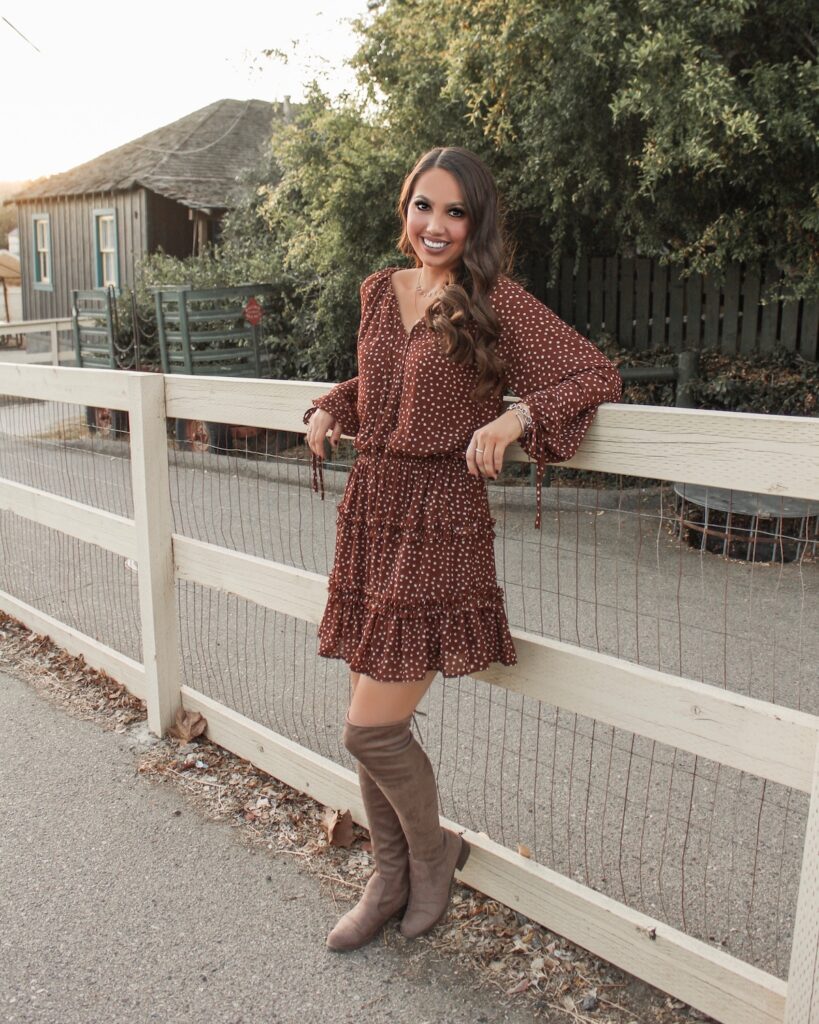 After getting such a great response to sharing this brown polka dot dress on Instagram last week, I knew I needed to discuss it more! It truly is the perfect Fall dress and I've received SO many compliments on it.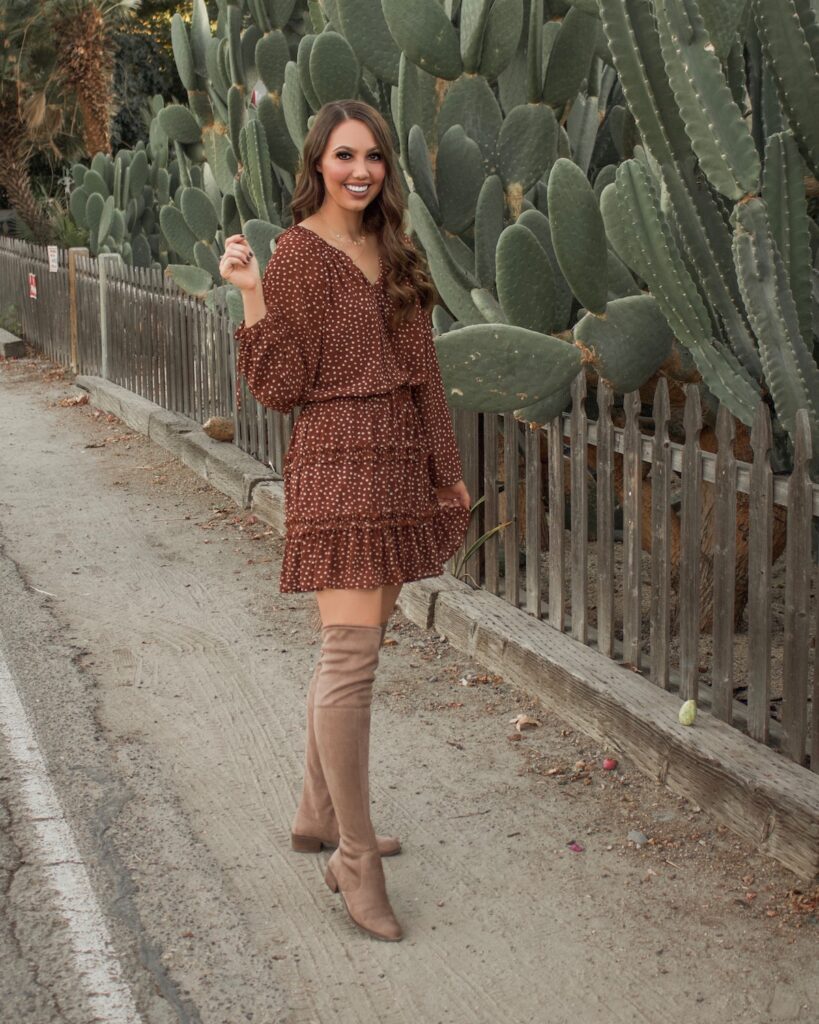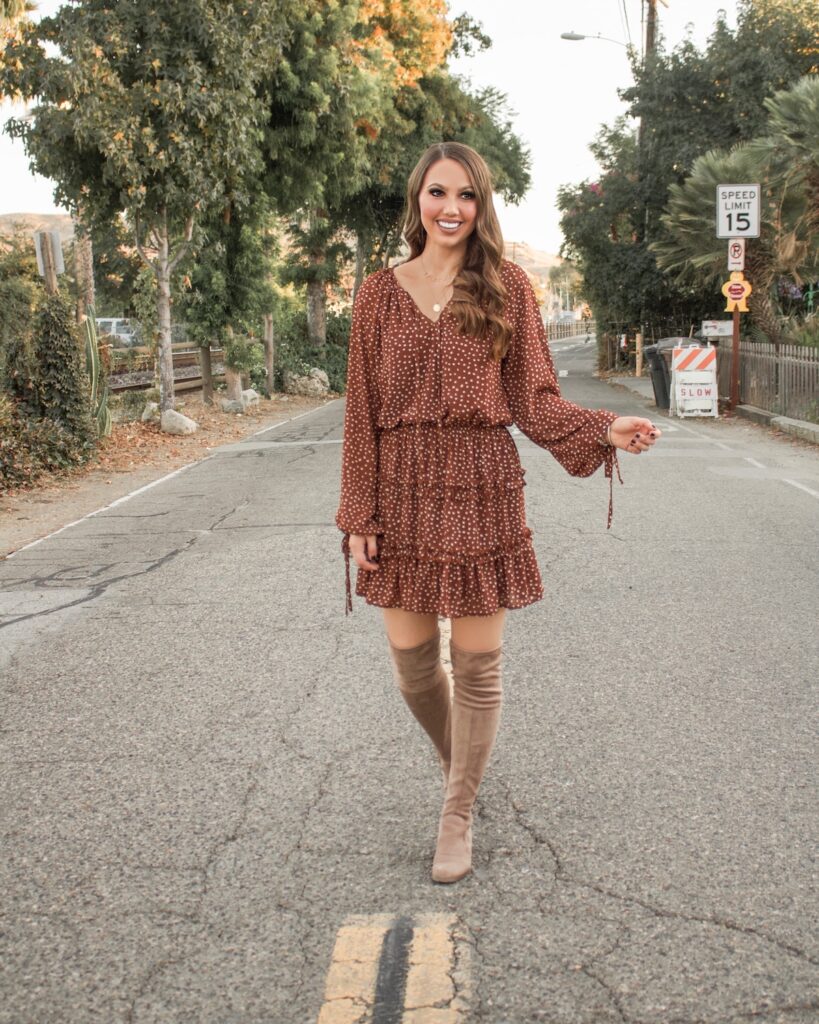 I'll start by saying that I picked this dress up at CAllie Girl Boutique in Mission Viejo. I recently found out about this boutique and now I'm hooked! They have the cutest pieces — all on point with this season's trends — and offer them at an affordable price point. Last week the boutique had its Grand Re-Opening and the new location is beautiful!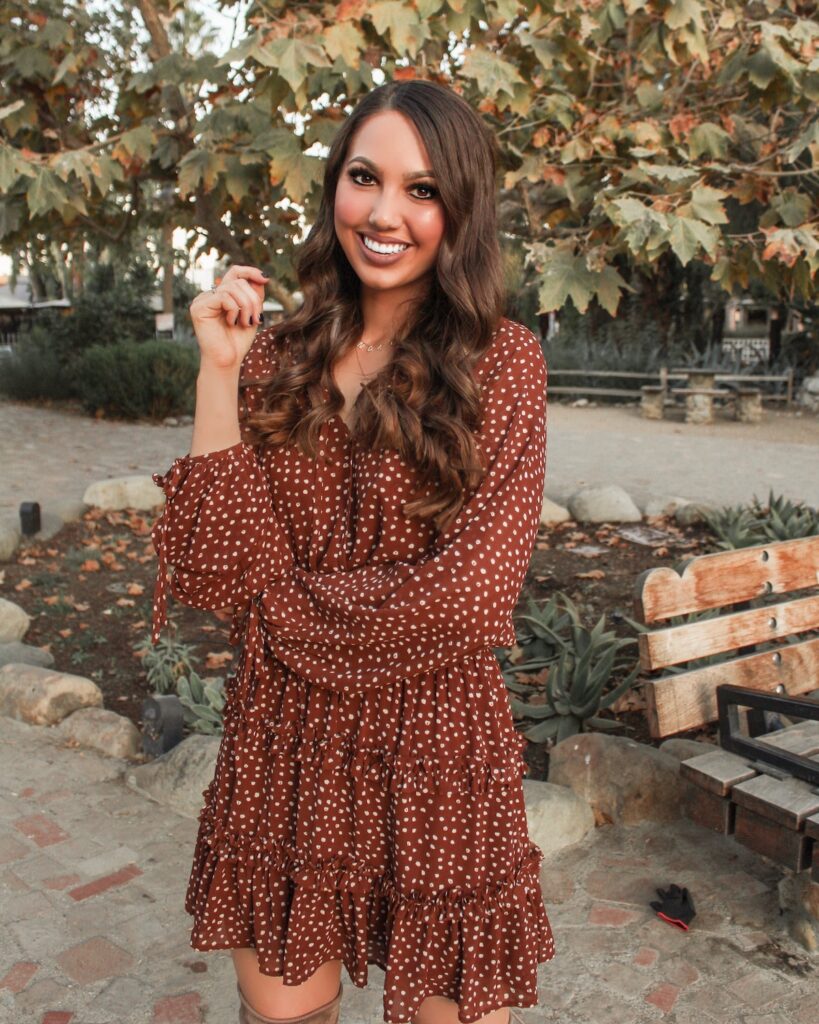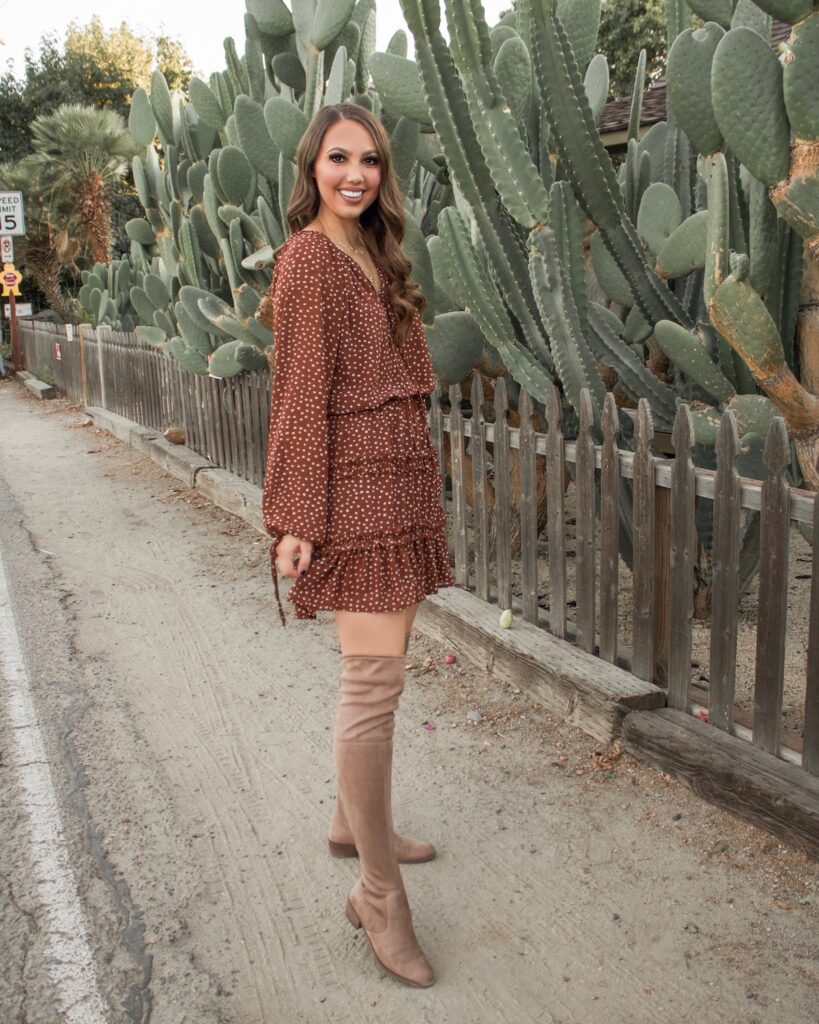 To style the dress, I paired it with taupe over-the-knee boots. I think this is the best way to style the dress when it's a bit colder outside as the boots will keep you warm. However, I think this dress is also adorable with booties and even a pair of white platform sneakers. For reference, I'm wearing a size small and it is definitely an oversized fit!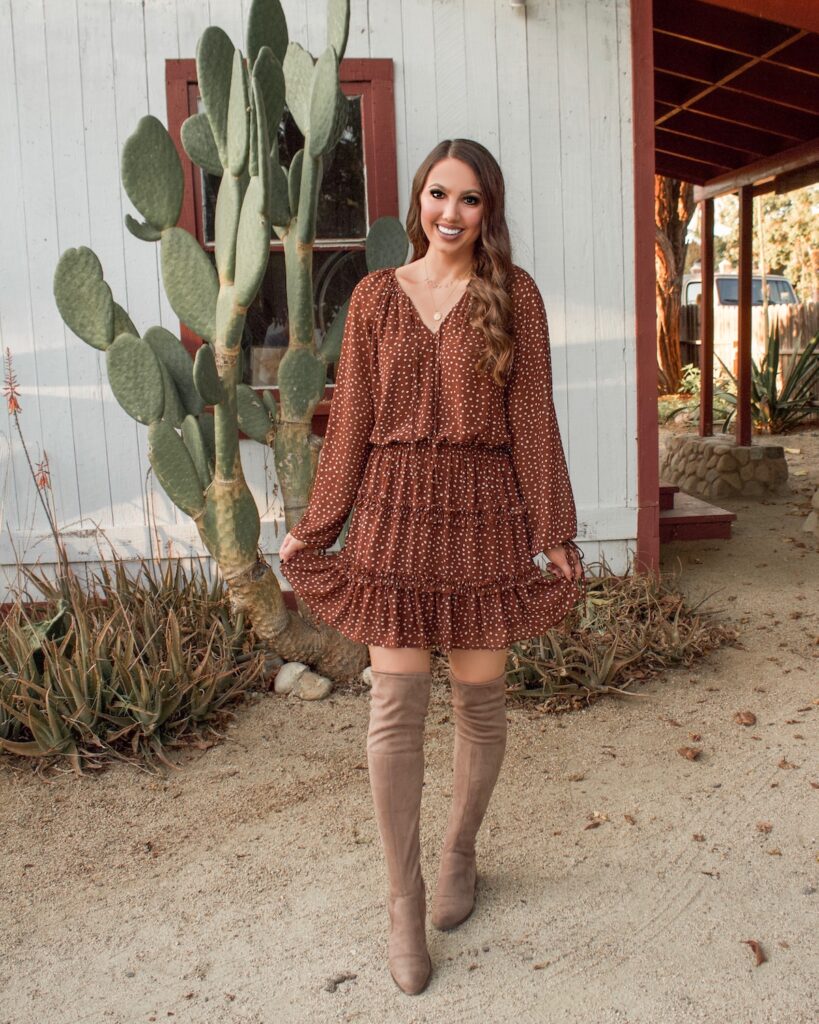 Loving this brown polka dot dress? Call CAllie Girl to put one on hold for you in your size or visit the store! Address is below. PS…are you following me on Instagram yet!?
Callie Girl Boutique Address
25350 #D Marguerite Pkwy
Mission Viejo, California 92692
Thanks for reading!
xoxo Kendall