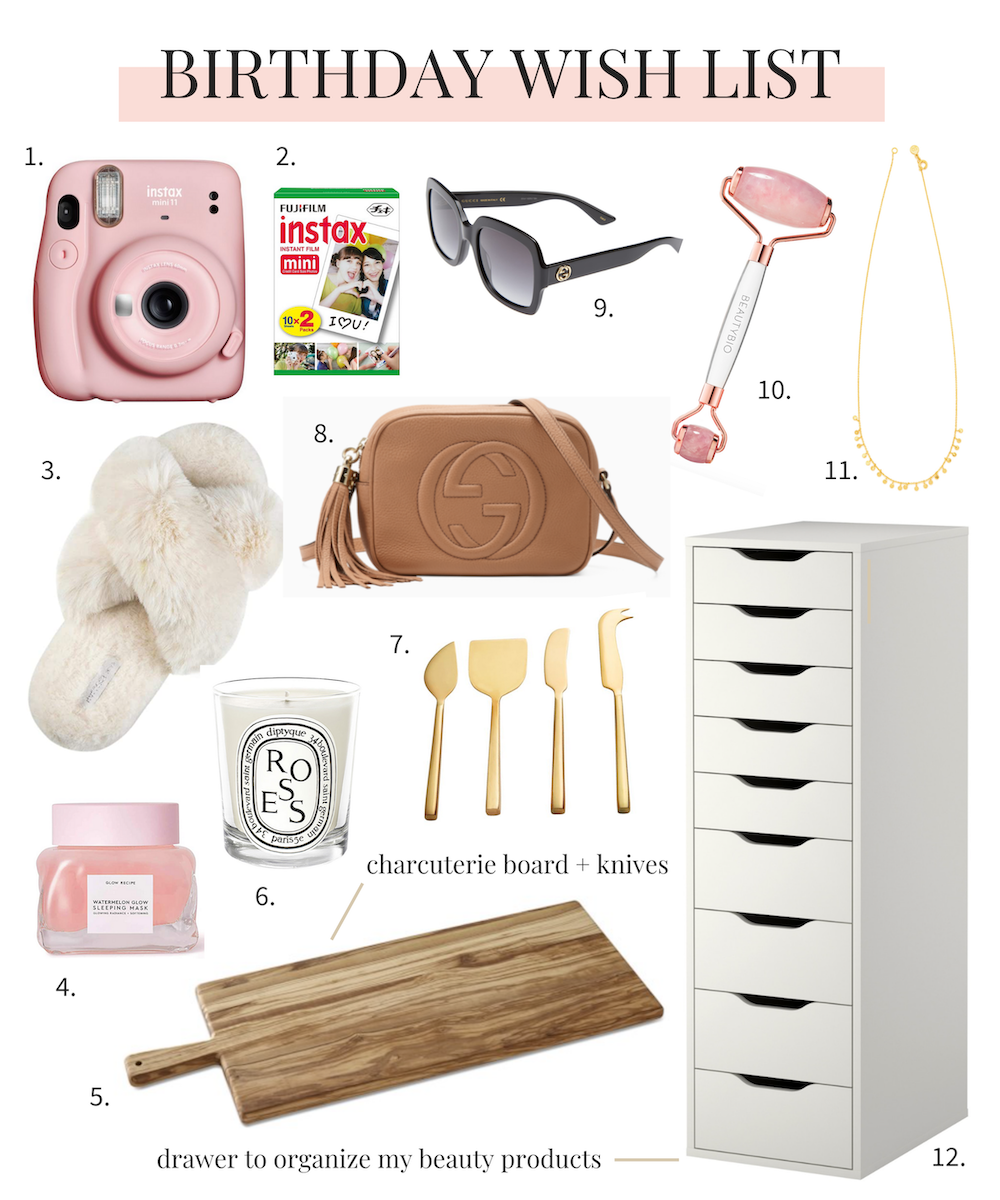 1 | 2 | 3 | 4 | 5 | 6 | 7 | 8 | 9 | 10 | 11 | 12
With my birthday just around the corner, I've been doing a little online shopping to treat myself + browsing because why not!? With that being said, I thought it would be fun to share what's on my birthday wish list. I know that I always love seeing what items people have their eyes on! Keep reading to hear more about what items I think are cute!
For the longest time I have wanted this IKEA drawer unit to store my collection of makeup and skincare products. So many beauty influencers have it and I think it's time I finally pick one up. In addition, I'm really looking to get a charcuterie board and gold cheese knives! They are perfect for nights when I have my friends over once we can finally gather.
Being the beauty product addict that I am, I couldn't resist including a few skincare items on this list including the Glow Recipe Watermelon + AHA Glow Sleeping Mask and BeautyBio Rose Quartz Roller. You can learn more about my favorite beauty products here.
To be honest, it's so weird to have a birthday coming up with everything that's going on right now in society. While my celebration will definitely be different this year, I know that I will find a way to make my birthday special. If you have any fun suggestions, please send them my way!
Do you have your eye on any of my birthday wish list items? Thanks for reading!
xoxo Kendall