Back-to-school season has arrived once again! While I'm sure most of us don't want to give up long days at the beach, going back to school is the perfect excuse to go shopping for new clothes, accessories, and school supplies! My place of choice to shop for all these fun things?? Brea Mall!! I find that Brea Mall always has the latest and greatest retailers as well as a wide variety of yummy restaurants! With that being said, today I'm so excited to be partnering with Brea Mall to show you the cutest back-to-school items I found at the mall!
Cute + Casual School Outfit Ideas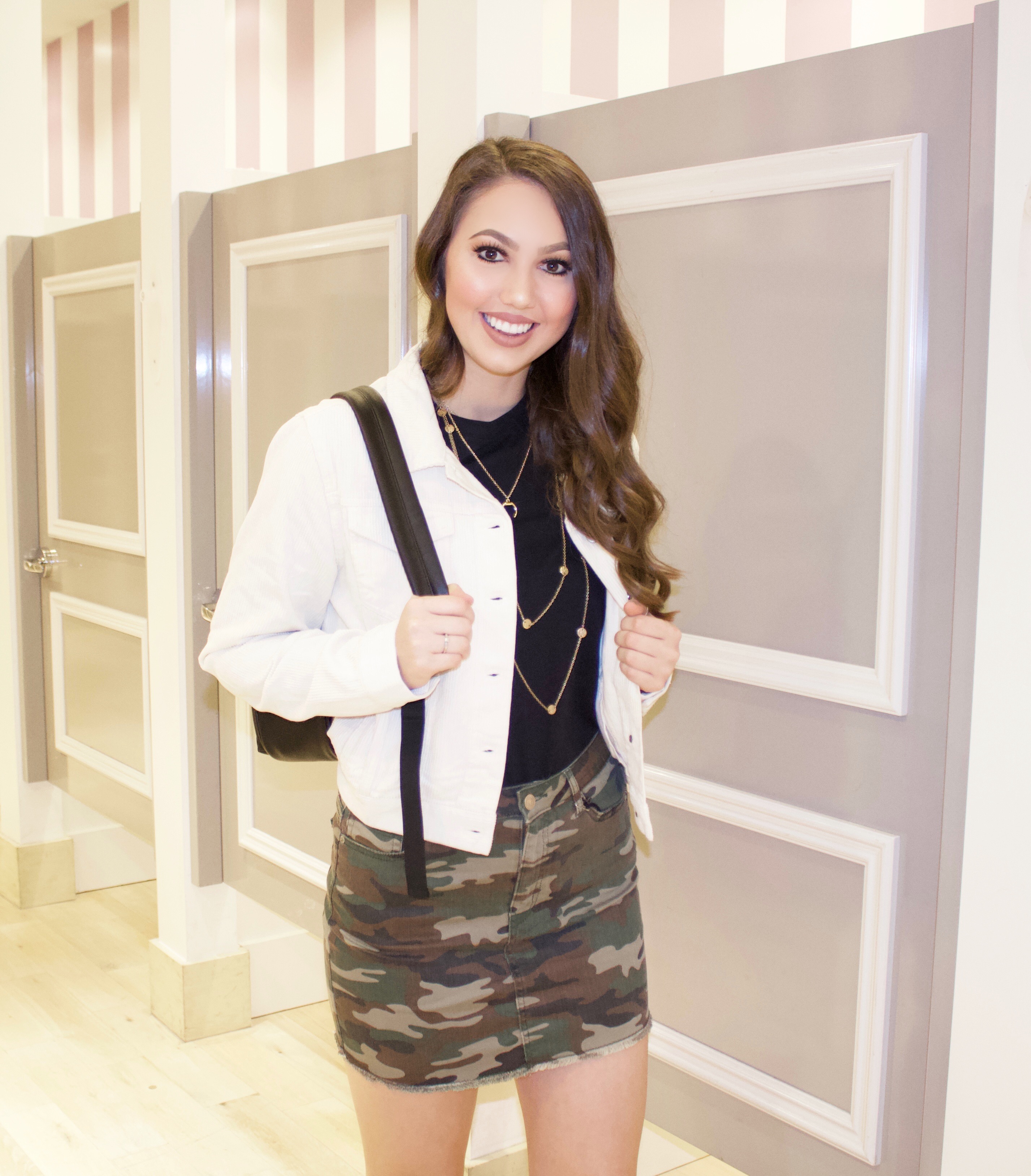 My first stop for back-to-school clothes while shopping was Forever 21. I can always count on the store at Brea Mall to be on top of all the latest trends and have a great selection! While it was difficult to narrow down the number of outfits to style to just two because the store had so many fashionable pieces, I mixed and matched different items to create the looks below.
Since the weather is usually warm at the start of the school year, I chose to go with a skirt for the first outfit and a dress for the second. As you can see, I love pairing a printed piece with other more basic pieces. For the first look, I chose a black t-shirt and cream corduroy jacket. Then, I completed it by layering a few gold necklaces and adding a pair of statement gladiator sandals. Using the same strategy for the second look, I paired a plaid yellow dress with cognac mules and a layered gold necklace. In my opinion, both outfits are perfect for the first day of school!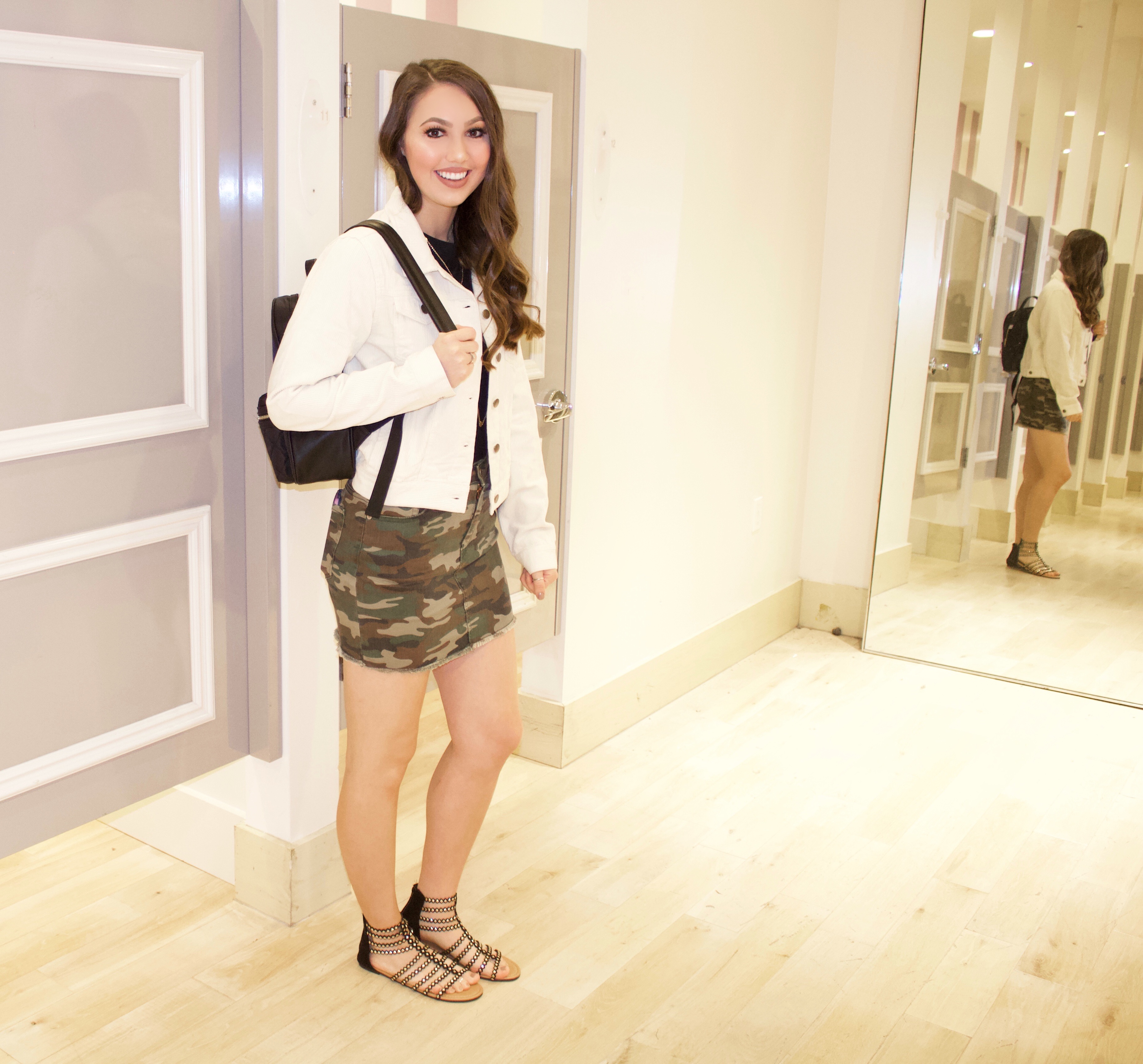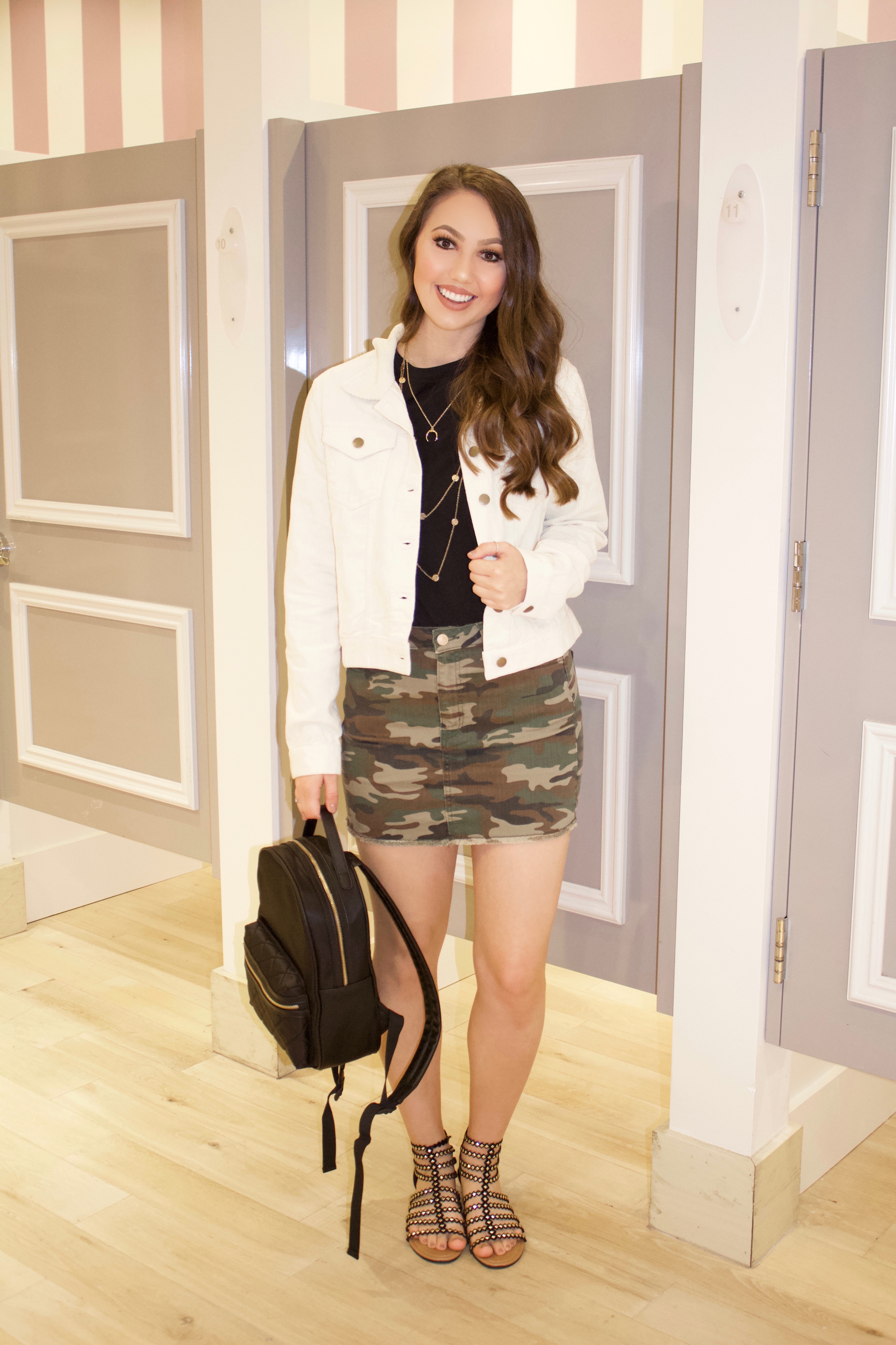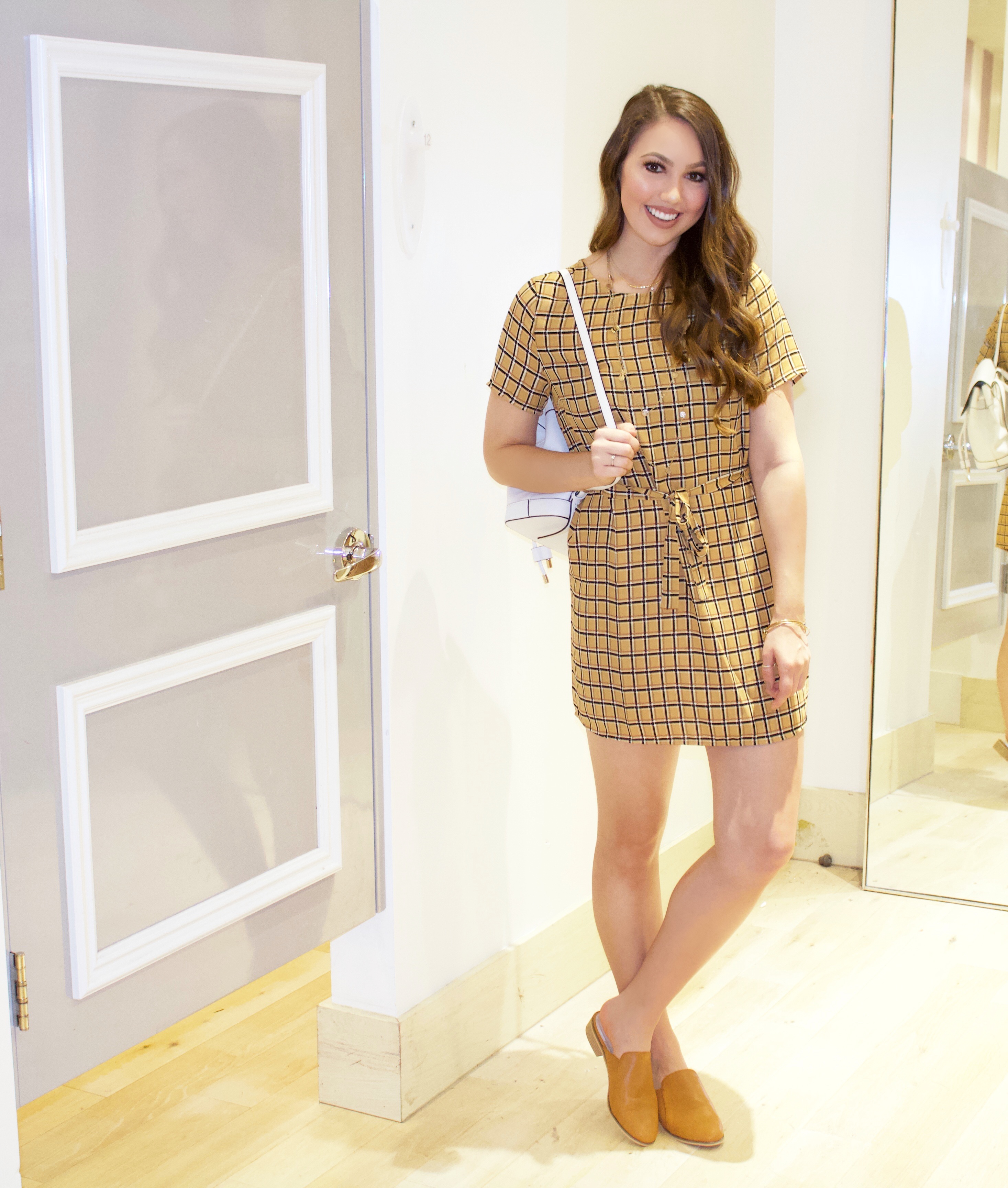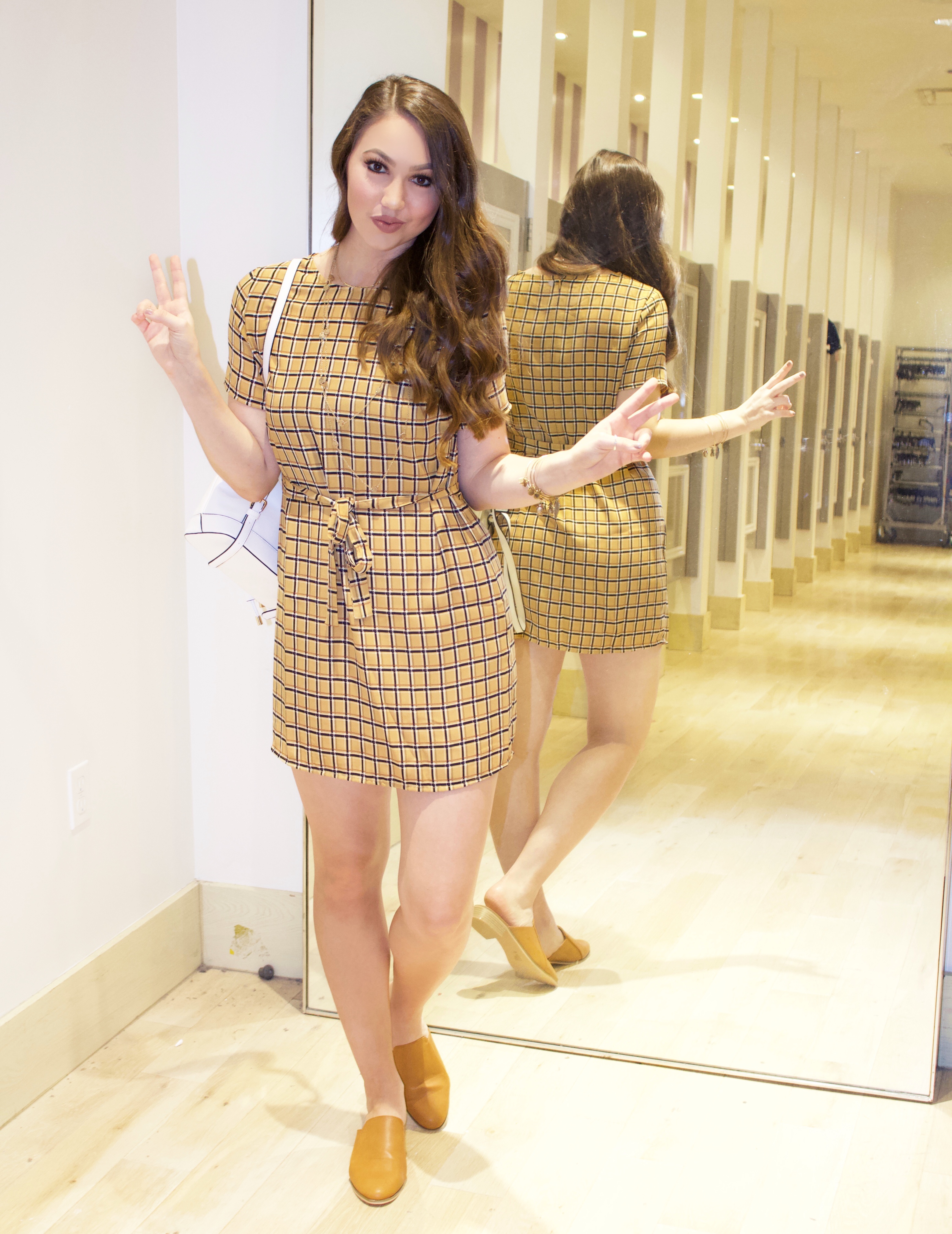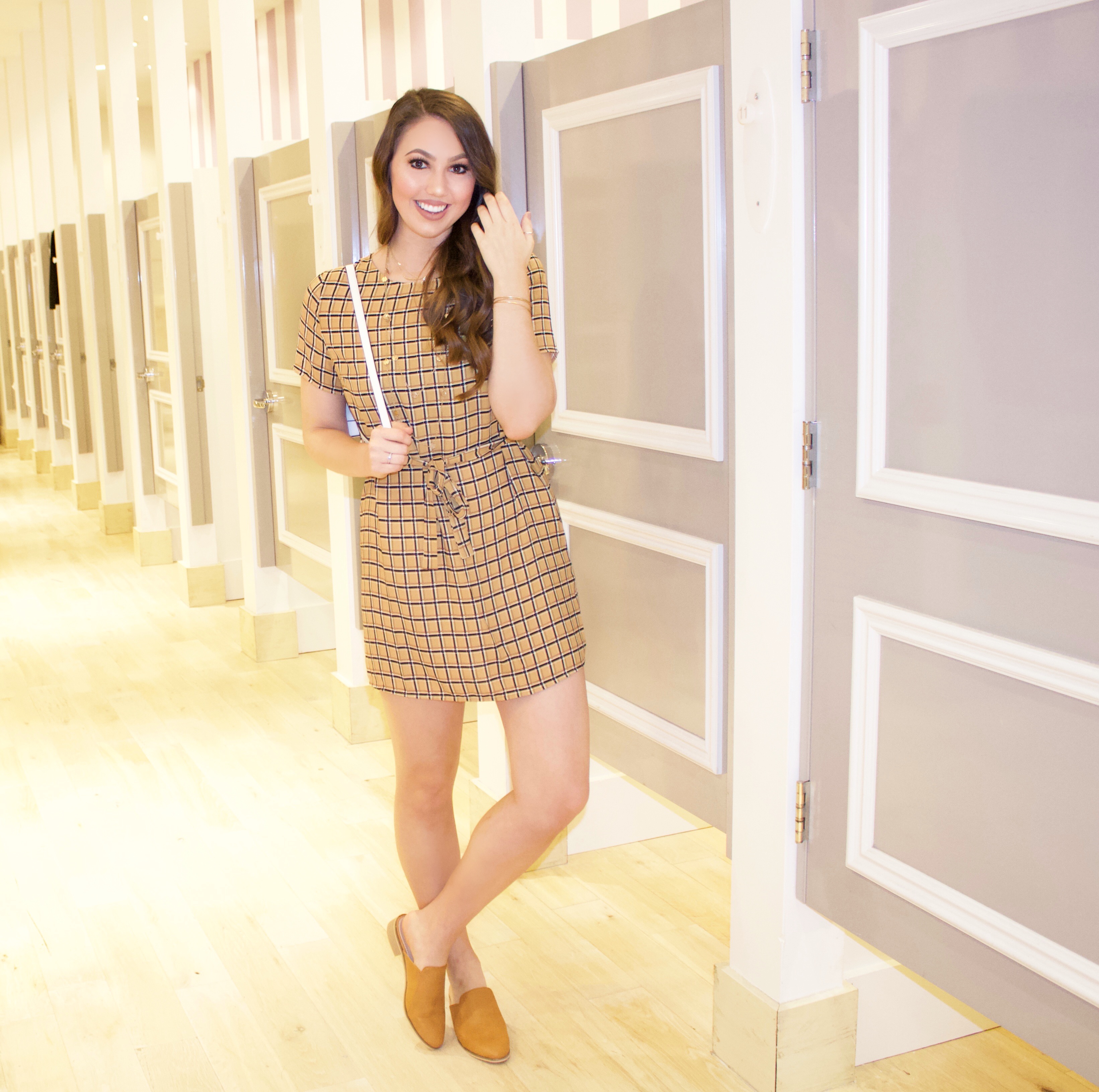 Interview Ready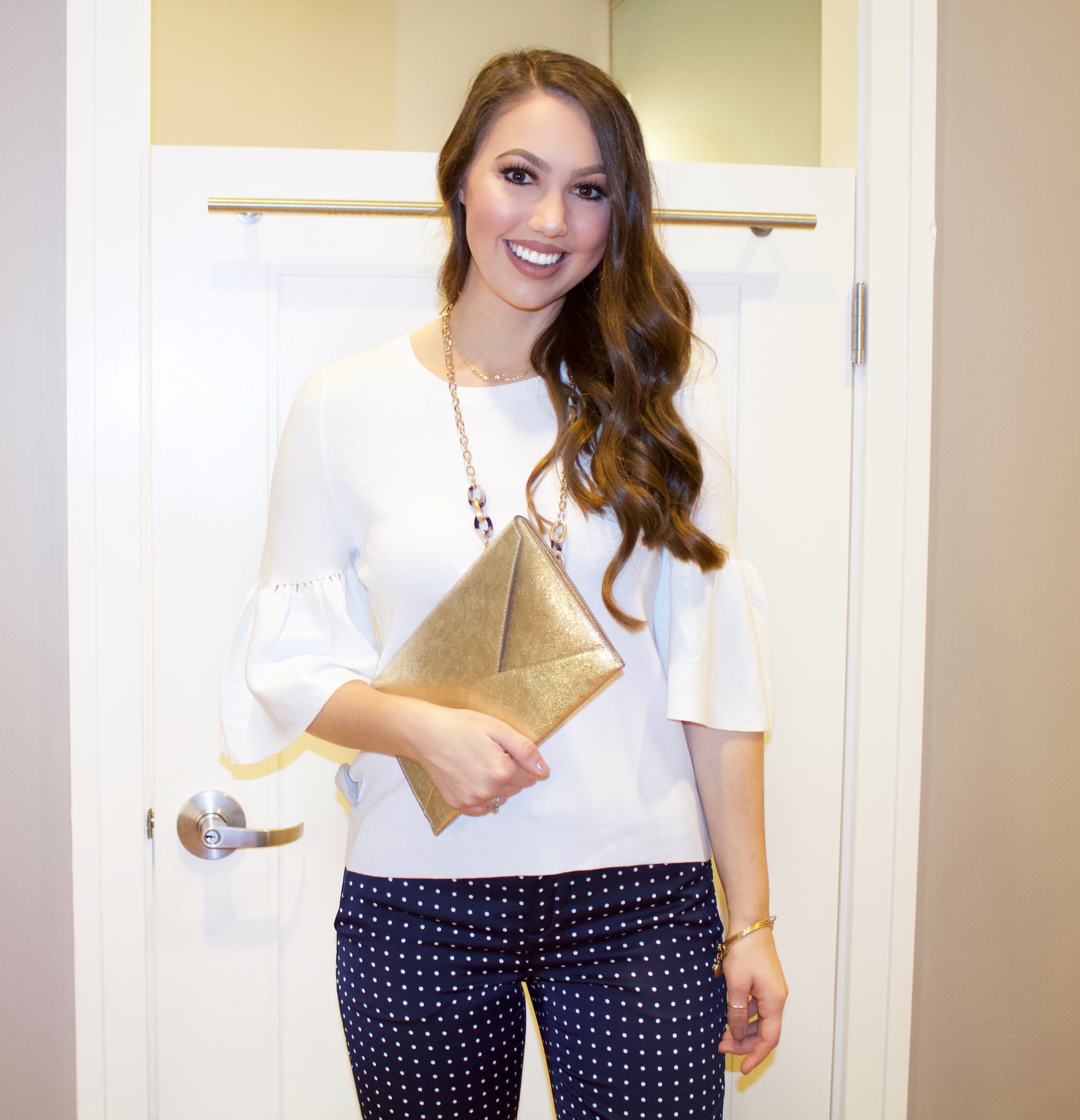 For business attire that's perfect for an internship or grad school interview, look no further than Banana Republic. Whether you're looking for a printed pair of dress pants, a ruffled dress, or anything in between, this store has it! Let's put it this way, I'm already planning a return trip to the Brea Mall location since I need some new business clothes. #GradSchoolLife
Some of my favorite items at the store were a pair of navy and white polka dot ankle pants and a racer-neck sheath dress. You can see how I styled these pieces below! What I also love about Banana Republic at Brea Mall is the wide array of accessories available. While shopping, I found a ton of beautiful necklaces and purses that would pair well with many different outfit combinations. In the first look below, I chose to pair the pant and top combo with a beautiful gold and tortoise necklace as well as a gold envelope clutch. As for the second look, I went a little more glam with a vegan black leather crossbody and sparkly cluster necklace.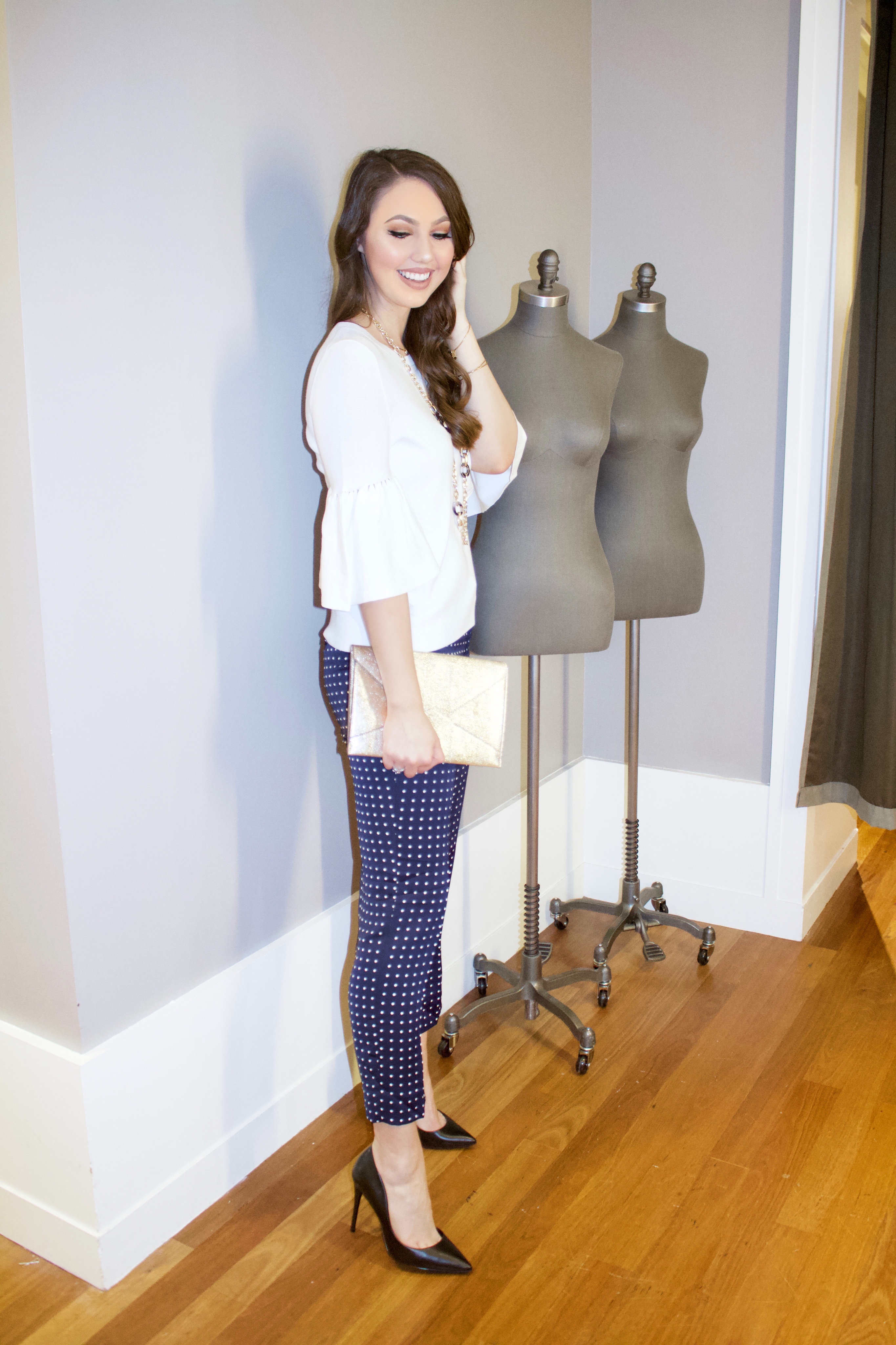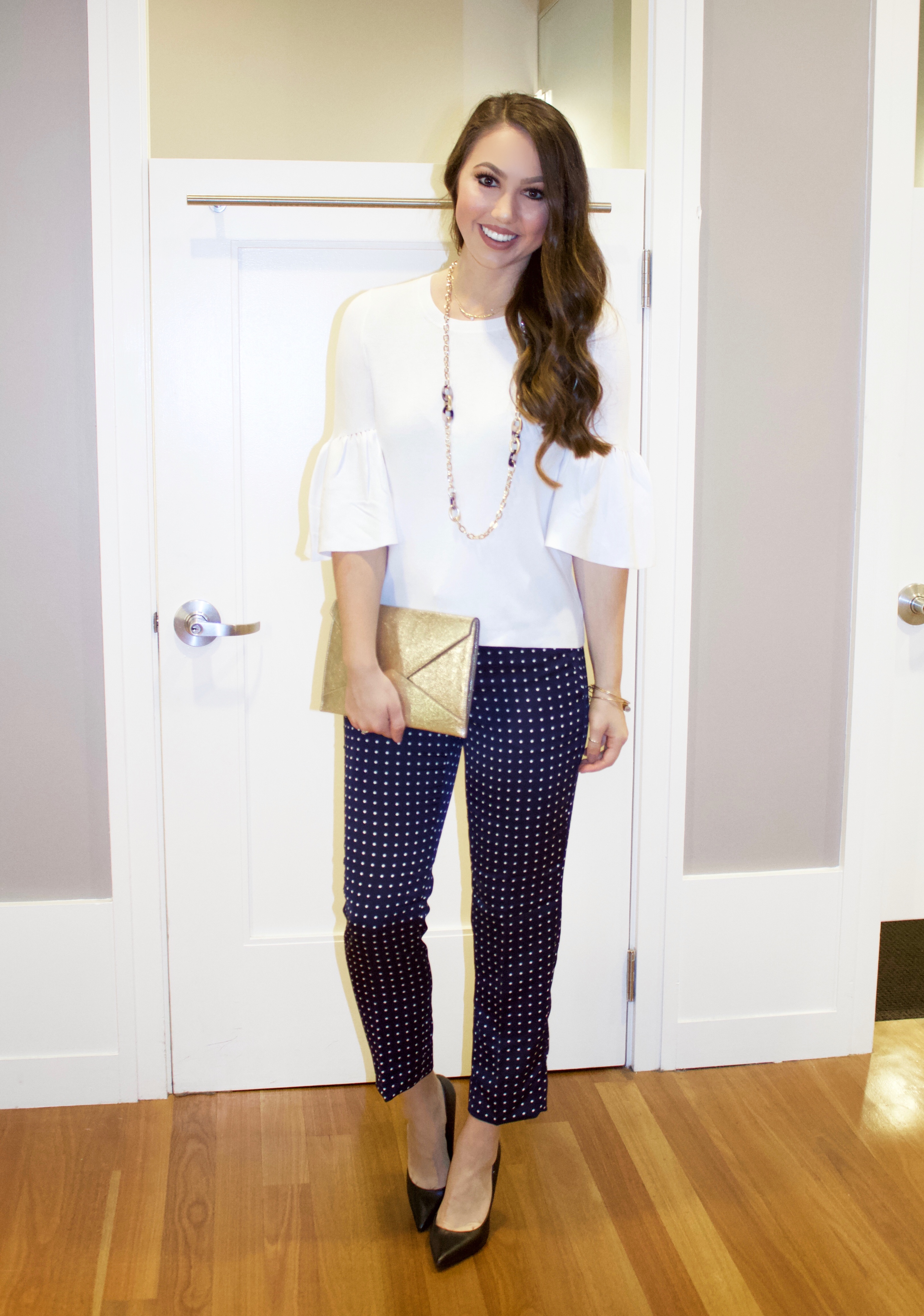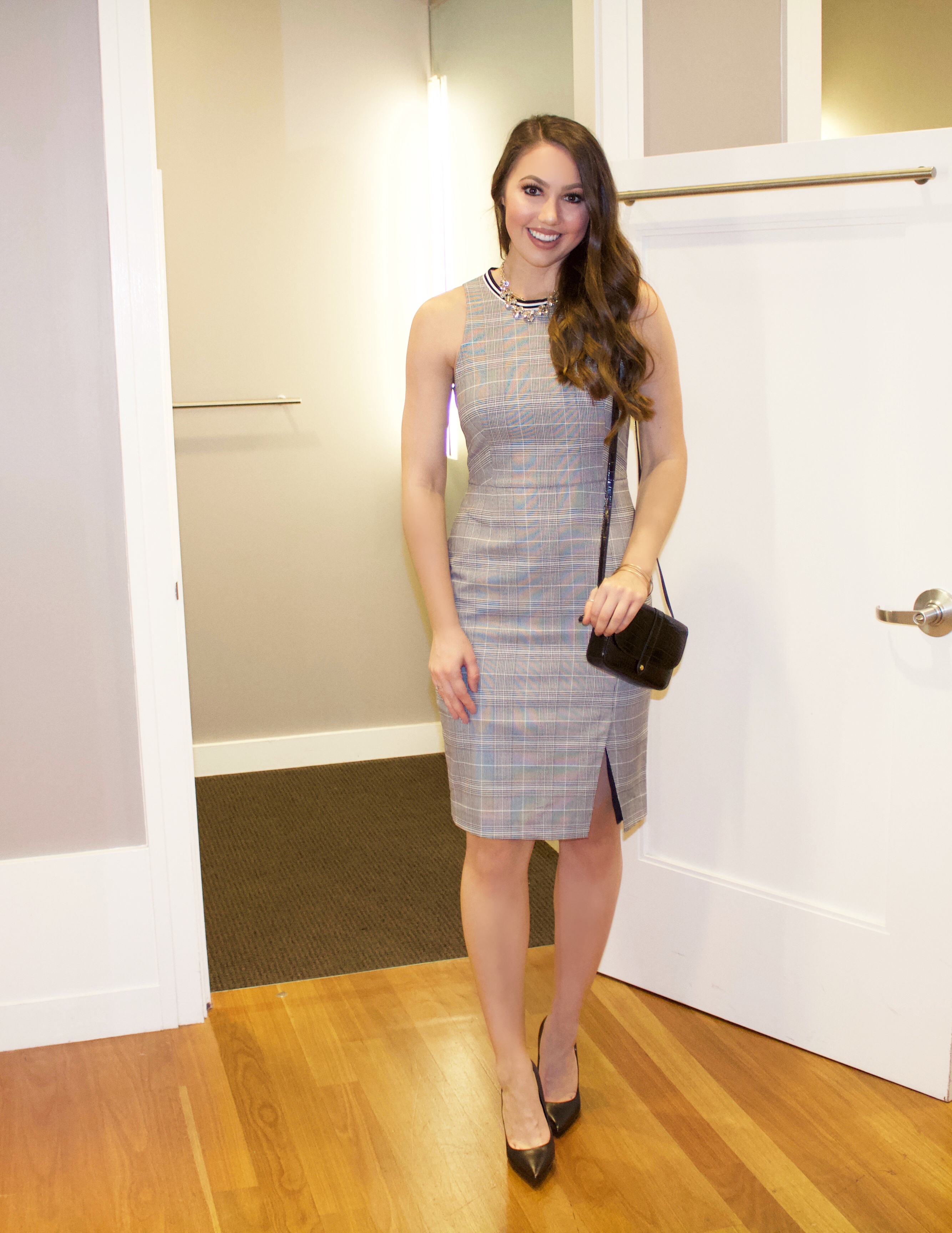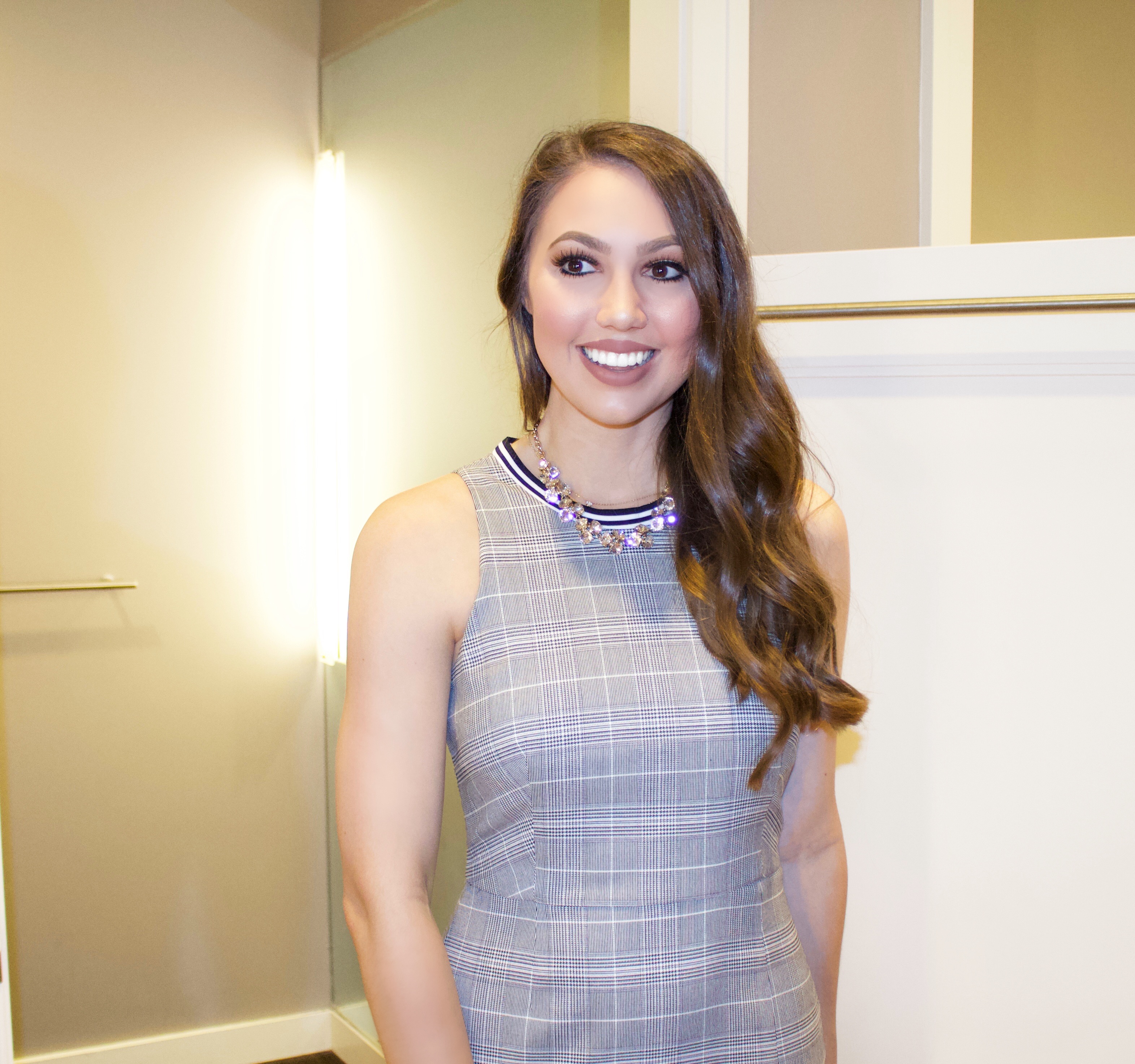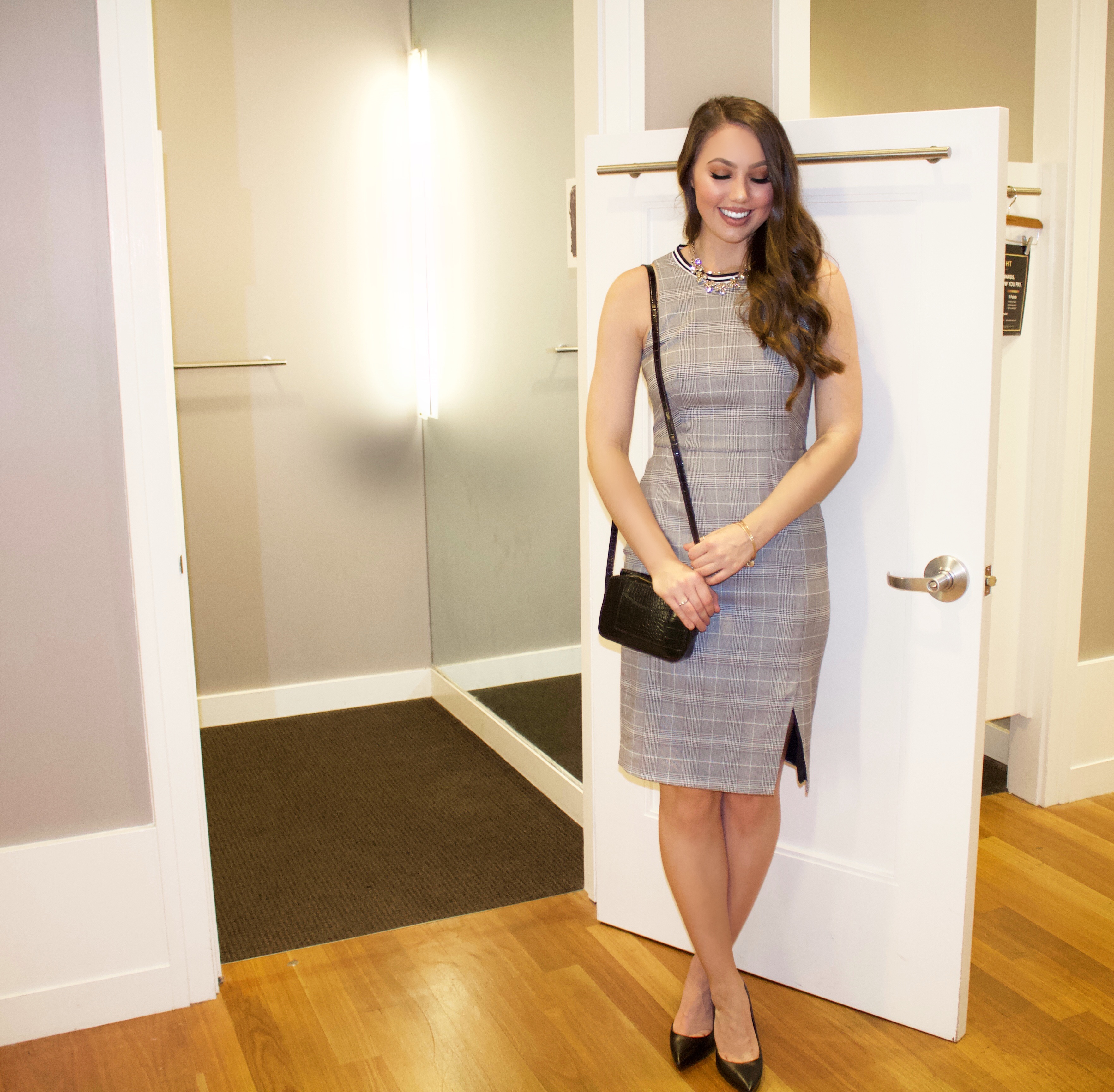 Cute Back-to-School Supplies

For new school supplies, Typo is a store you must stop in while shopping at Brea Mall. Fellow notebook and colored pen lovers…you will be obsessed! From the second I walked into the store, I was in heaven. I'm all about cute sayings and I love how almost every notebook in Typo has a phrase on it. I mean "I'm So Very Busy" is totally me and I loved the notebook that said "Let's Be Mermaids Forever, Adults Never."
The store also offers colorful laptop cases, reusable water bottles, and cute totes, among other things. By picking up your supplies at Typo this year, you are sure to stand out in class! Everyone will be asking where you found such unique supplies.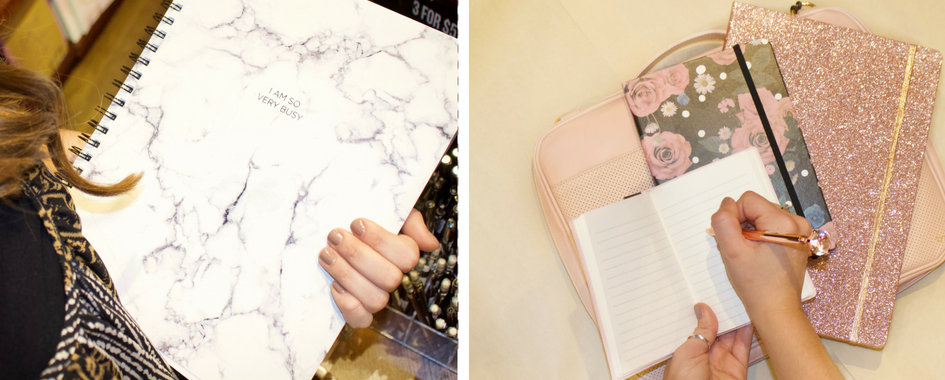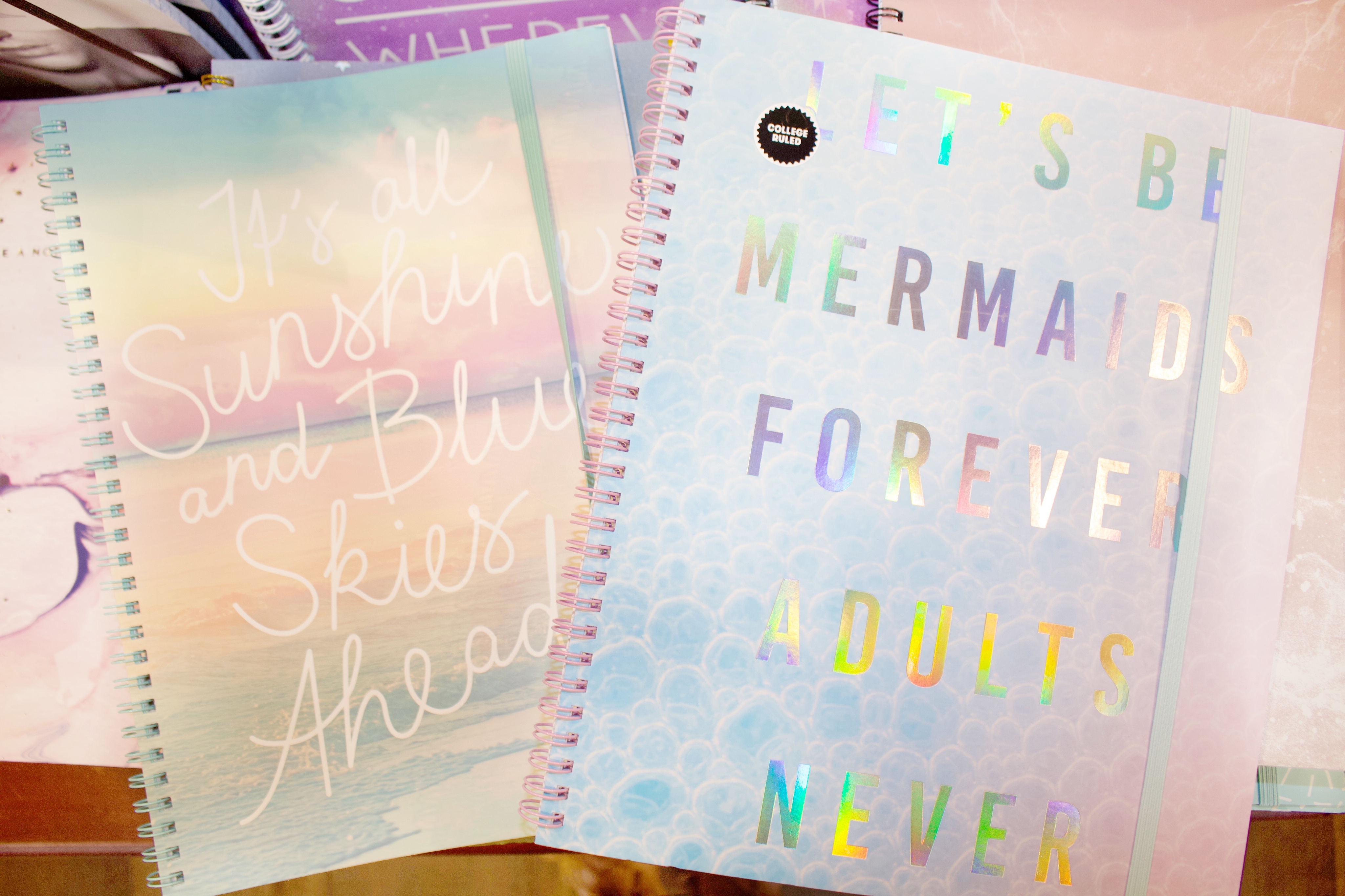 Back-to-School Makeup Essentials

If you're like me, you always have at least a few makeup items in your backpack when you head to school. You never know when you're going to need a quick touchup right?! Luckily, Sephora at Brea Mall offers many mini versions of products that are great to keep in a makeup bag in your backpack!
Some essentials you should consider picking up during your back-to-school shopping trip include a mini Sephora brush set, Too Faced Better than Sex waterproof mascara, Hourglass Ambient Lighting Blush Mini, and Sephora cleansing wipes. Watermelon face wipes!? Yes, please!
Scroll below to see some other great on-the-go items. Also, to store all your on-the-go essentials in one place in your bag, you can't go wrong with a Sephora Collection makeup bag!



Post-Shopping Lunch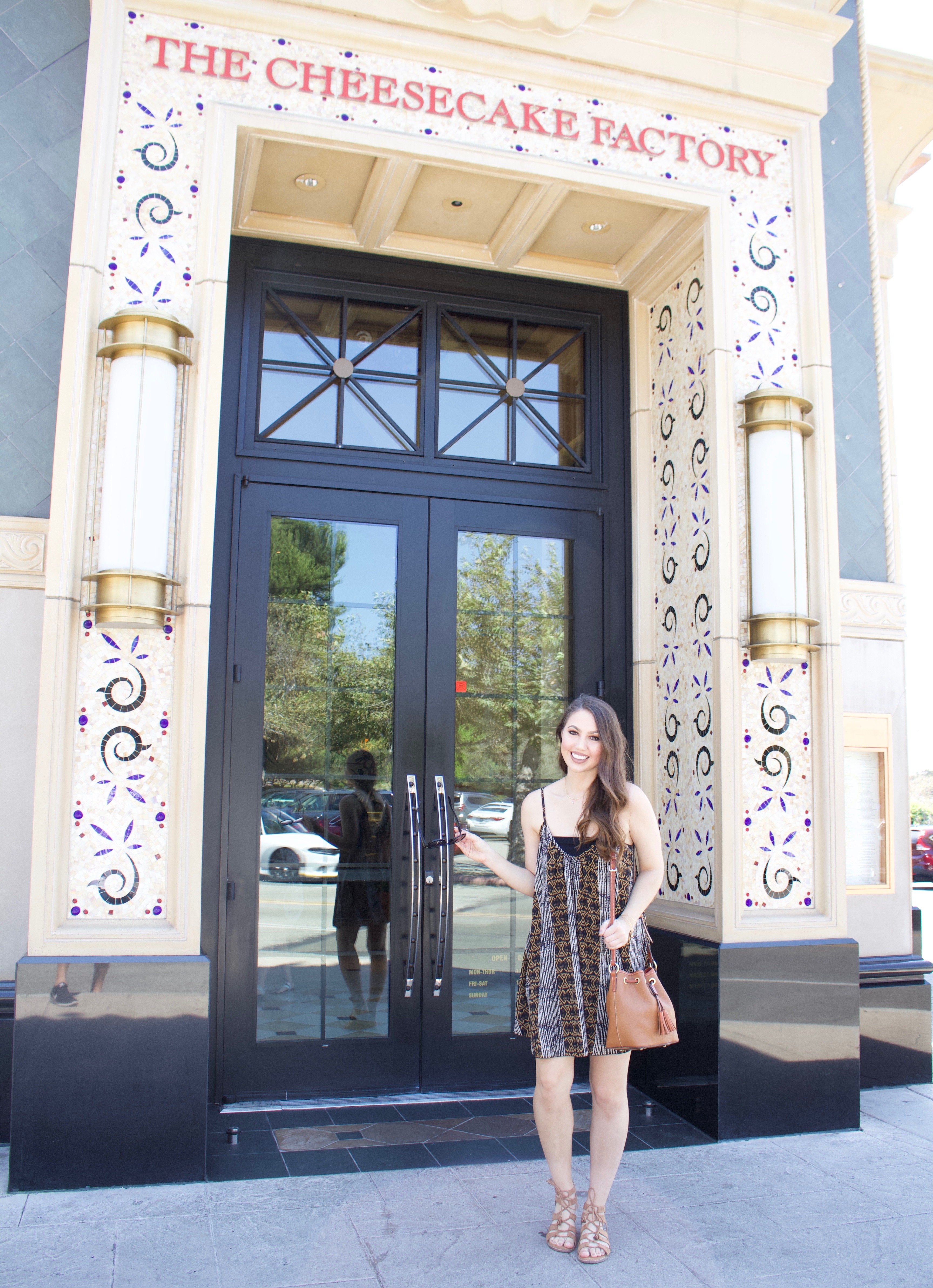 After hours of shopping, it's always a good idea to stop for lunch! I decided to stop by The Cheesecake Factory and it hit the spot. The Cheesecake Factory at Brea Mall is actually one of my favorite Cheesecake Factory locations. I love the layout of the restaurant and how much natural light floods in.
Another great thing about the restaurant is how big the menu is. There truly is something for everyone and it's all so delish! I mean, just look at the pictures below. I tried a bite of all these dishes and they were super yummy.
Of course, I had to end my visit with a slice of cheesecake! It is The Cheesecake Factory after all! All I can say is that it was heavenly! Also, I was so impressed by the service I received during my lunch. My waitress was so attentive and made the lunch a memorable visit.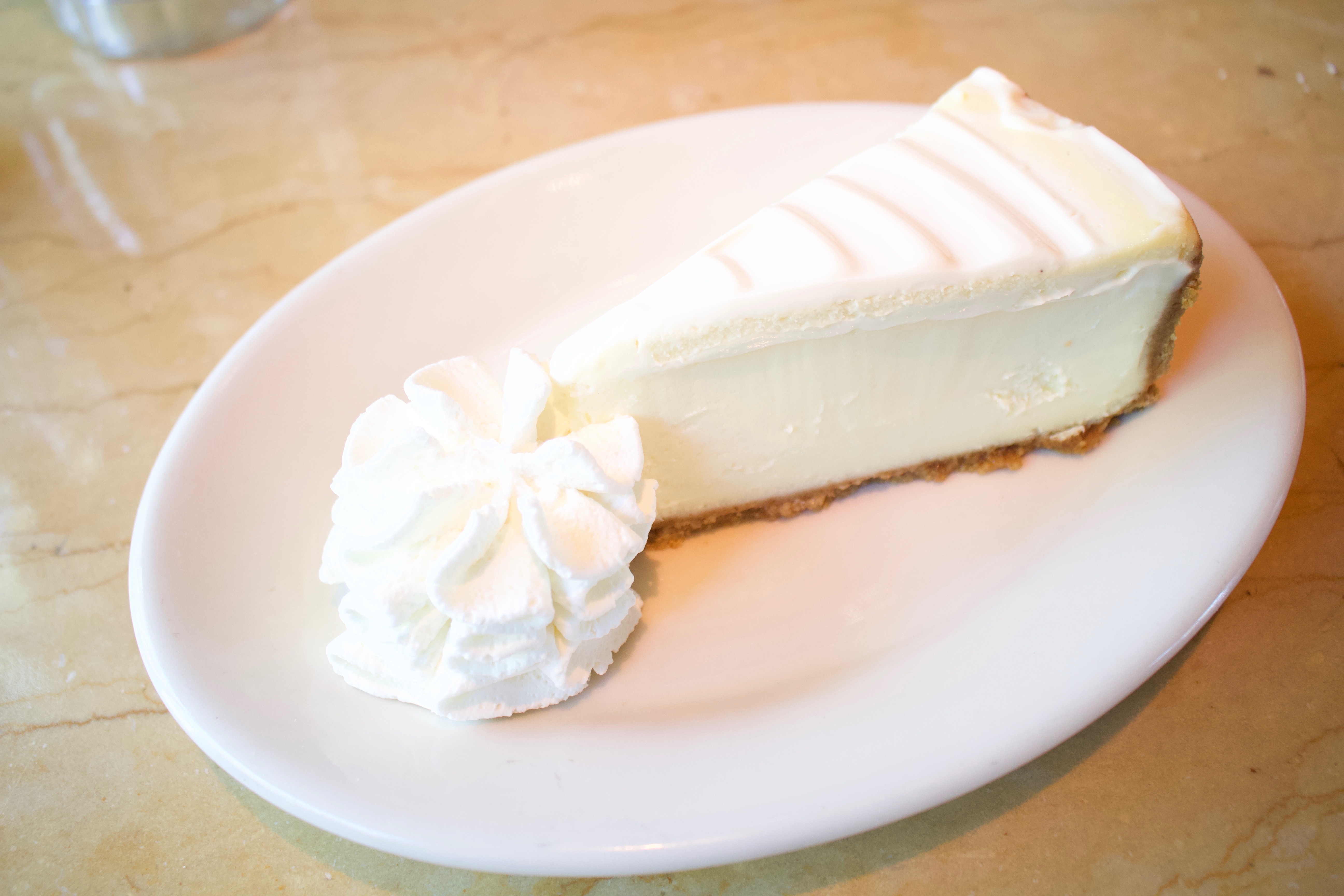 If you live in SoCal, I highly recommend stopping by Brea Mall to knock out your back-to-school shopping! Below is the address. Happy Shopping!
Address: 1065 Brea Mall, Brea, CA 92821-5718
Thanks for reading!
xoxo Kendall
* Brought to you by Simon Malls. As always, all opinions are my own. Thank you to all the brands that make My Styled Life possible.