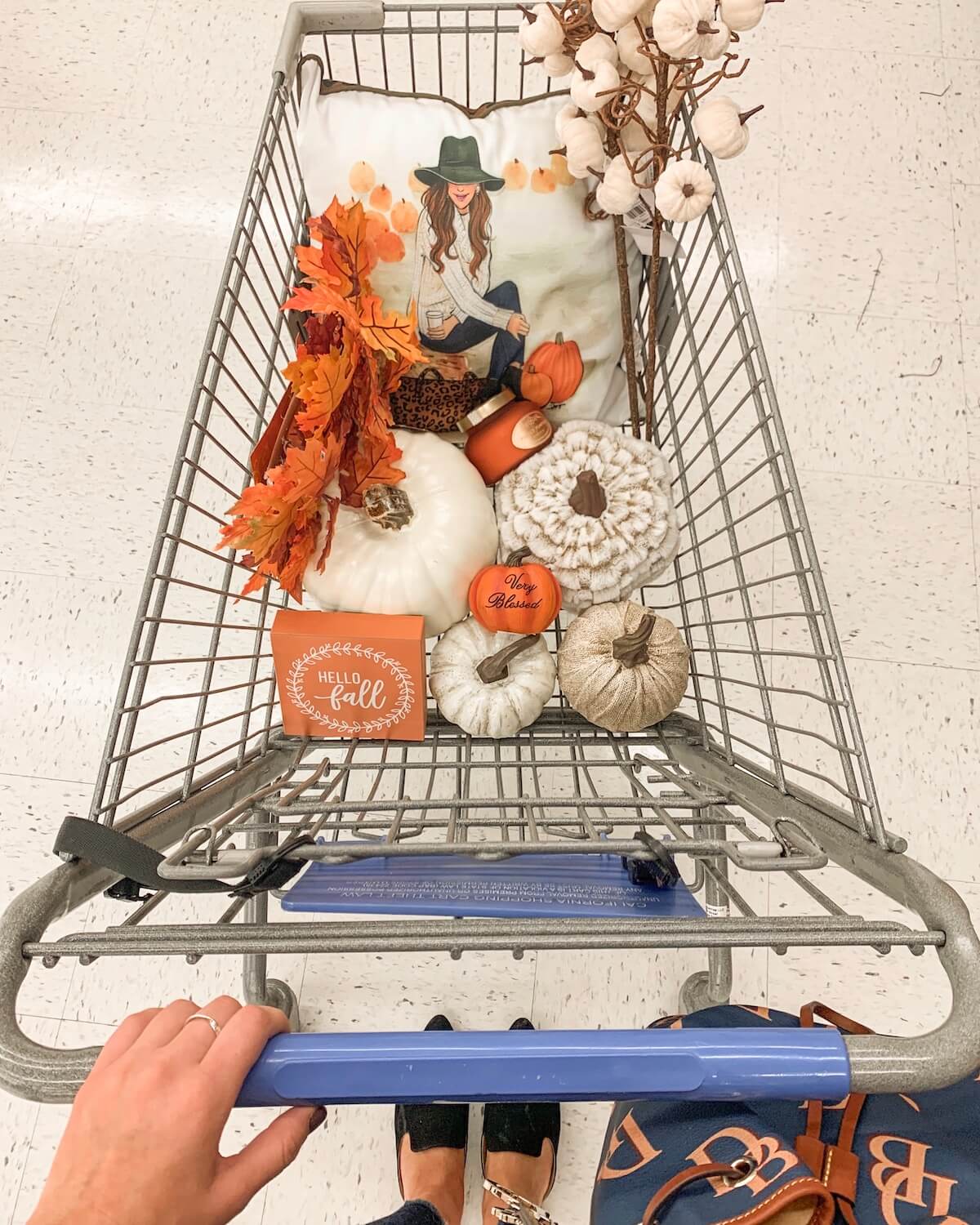 With spending more time at home this year, I think it's important to make it look even more festive than usual during the fall and holiday months. A few weekends back, I visited a ton of spots in search of the cutest, affordable fall home decor. I ended up finding some really cute pieces and of course, wanted to share with you.
I did already share some of these items in this video, but I also wanted to share what I found at every retailer here with you! Keep scrolling to see.
Fall Greeting Signs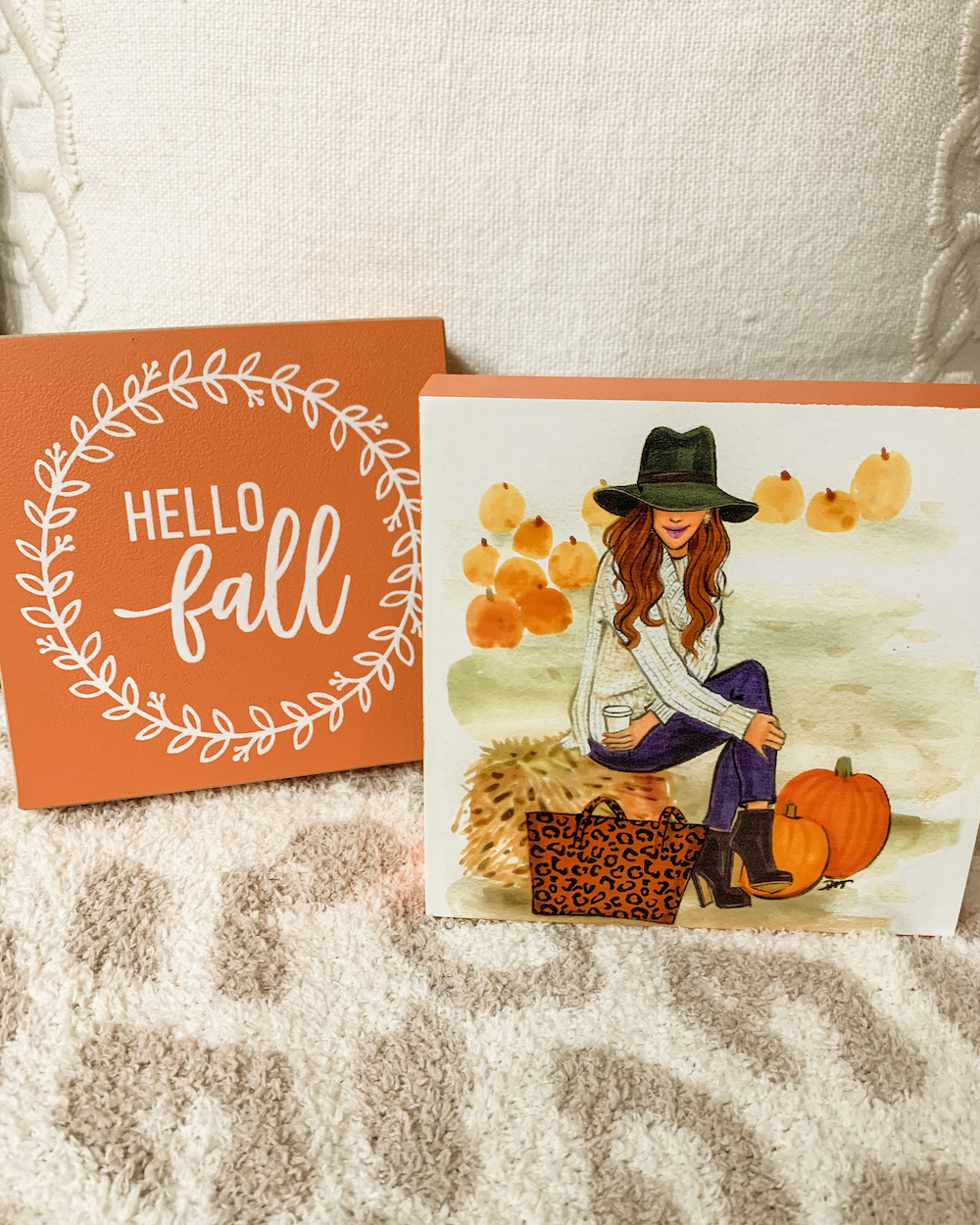 If you're looking for cute fall home decor finds, Hobby Lobby is the place to go. They have tons of signs in various sizes from super small to super big. Therefore, you'll easily be able to find one that fits your space. The two above are the ones that I purchased for my office and I love them both so much.
Real Pumpkins and Flowers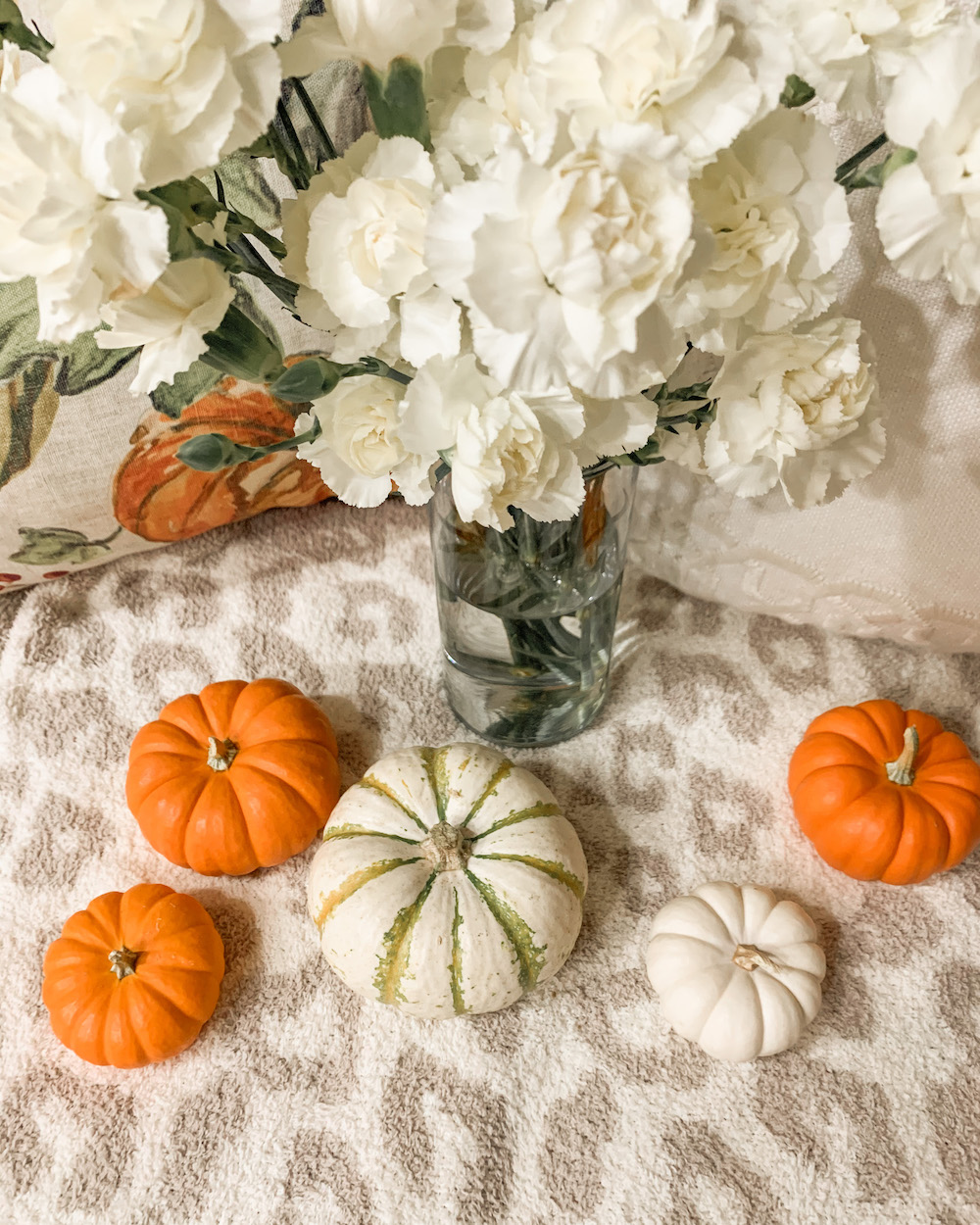 Some of the best decor items are simple pieces. During the fall, I always have tons of pumpkins of all sizes around the house to decorate with. I've also been really into carnations lately, which are beautiful for fall.
Faux Pumpkins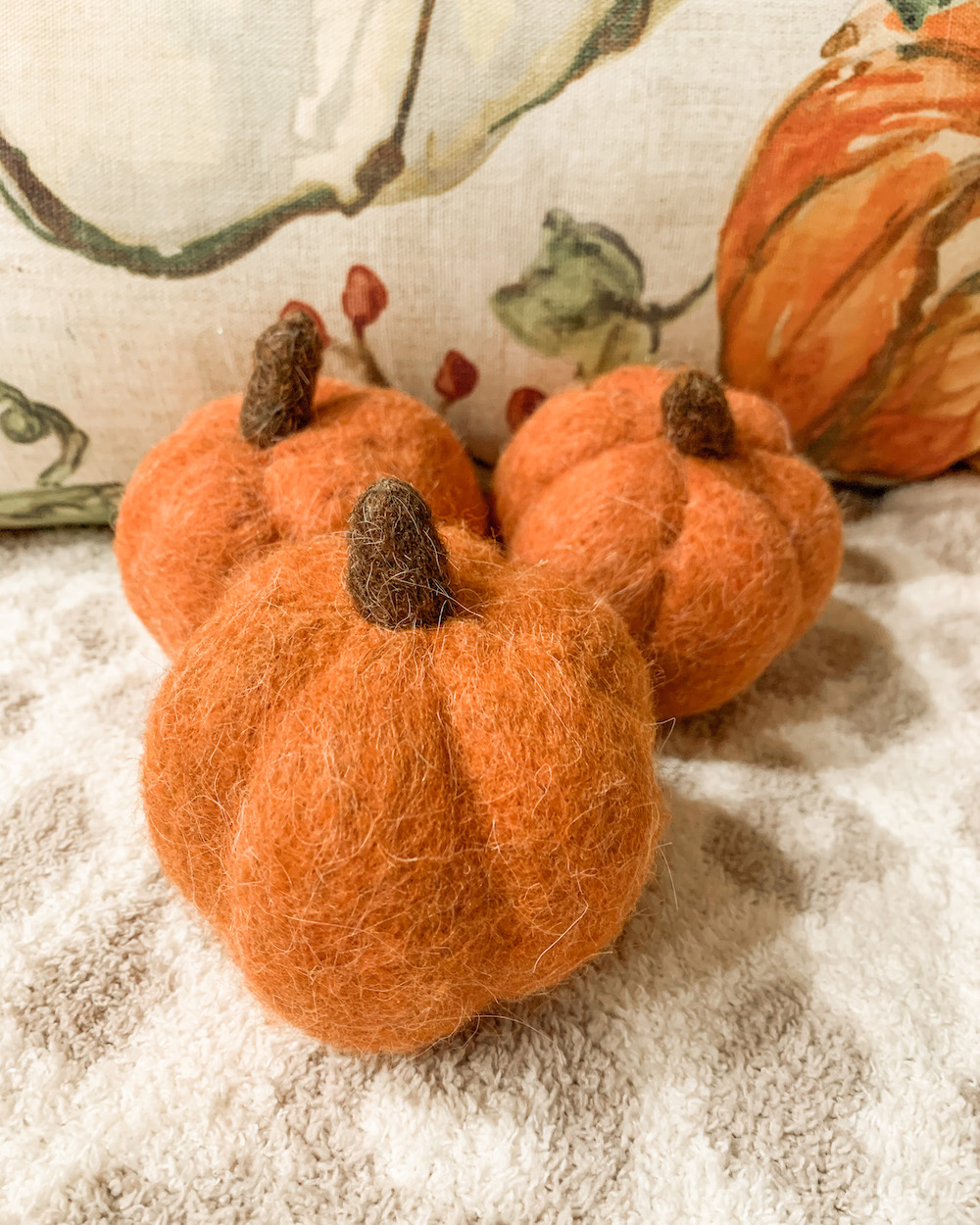 I love a good Target Dollar Spot find! These are perfect for placing on a mantle or on top of a stack of coffee table books for an extra fall touch.
Fall Scented Candles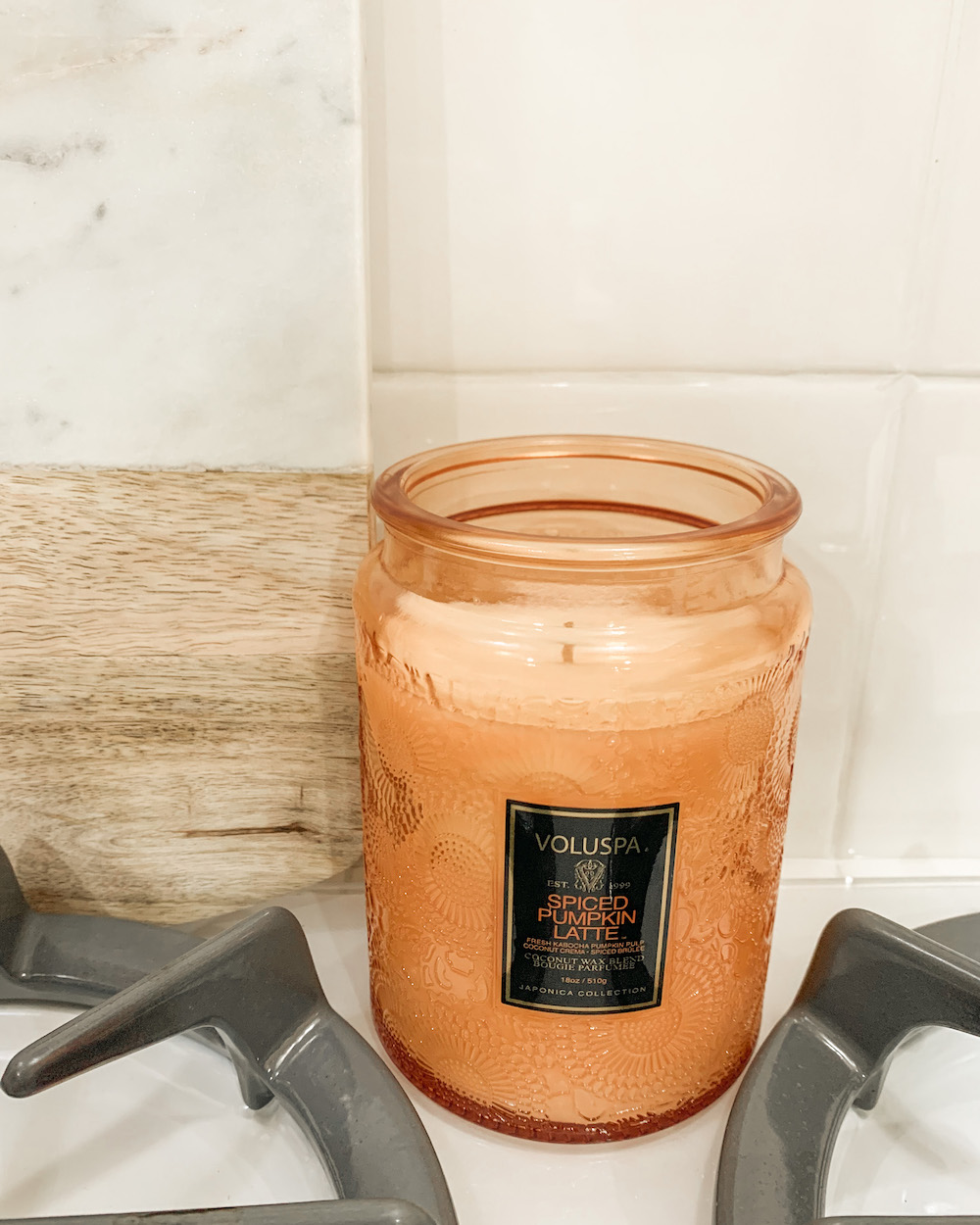 There is just something about a fall scented candle. While shopping I came across this Spiced Pumpkin Latte one from Voluspa and knew that I needed to have it. Not only does it smell amazing, but it also is sold in such a beautiful glass jar. Once you finish burning the candle, this jar will be beautiful to use as a vase or some other decorative piece.
More Pumpkins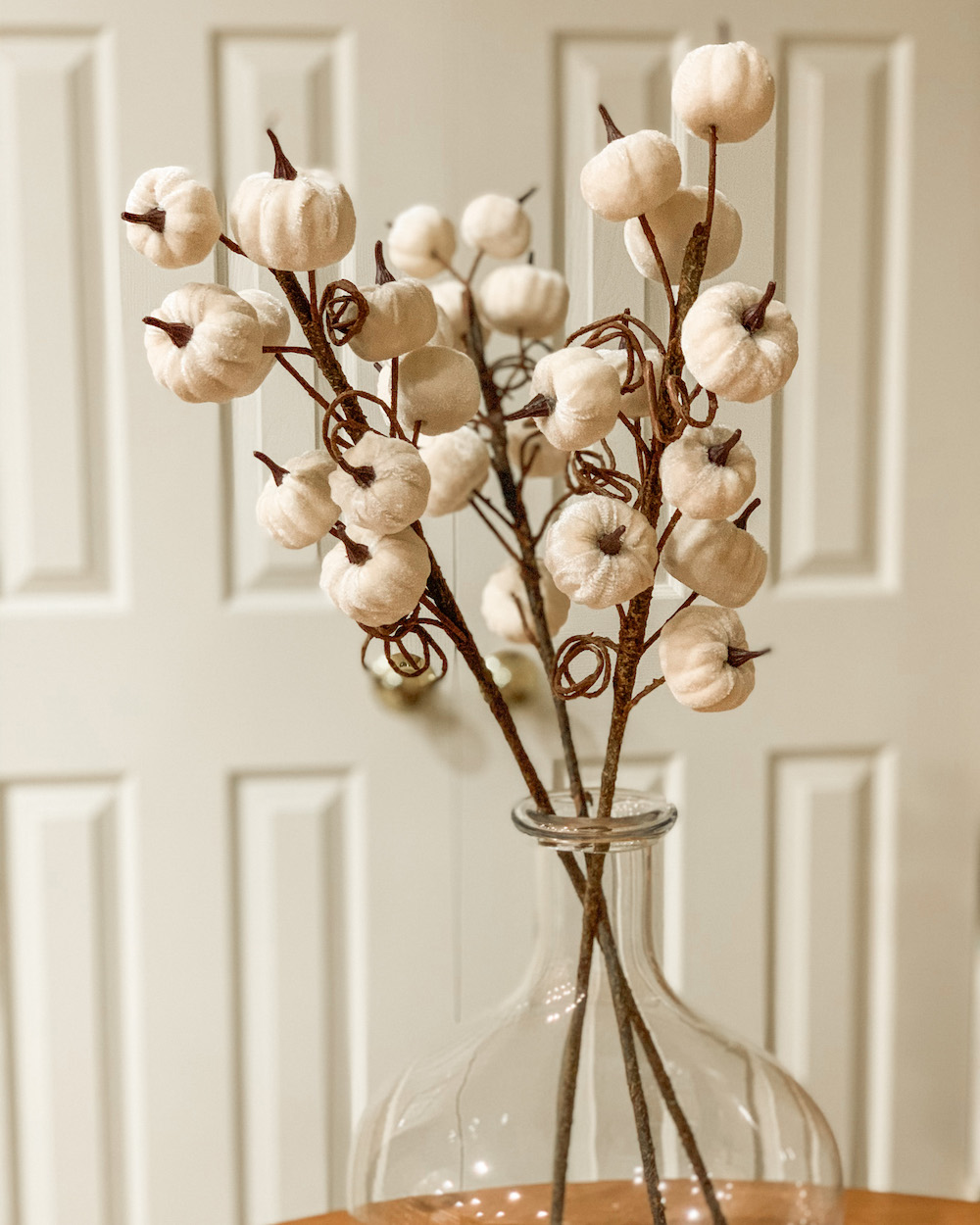 I keep this vase out year round and put different stems in it. I found these soft white pumpkin stems at Hobby Lobby and picked up a few. These are also available in a pretty purple color and green. 
Letterboard + Fuzzy Pumpkin
I think that this fuzzy pumpkin may just be my favorite item. I found it at Hobby Lobby and was immediately drawn to it. While I did debate about getting it, I decided to trust my gut. Let me tell you…I'm so glad that I purchased it.
Thanks for reading! Have you found any cute, affordable fall home decor items lately?  Don't forget to check out my other fall content.
xoxo Kendall