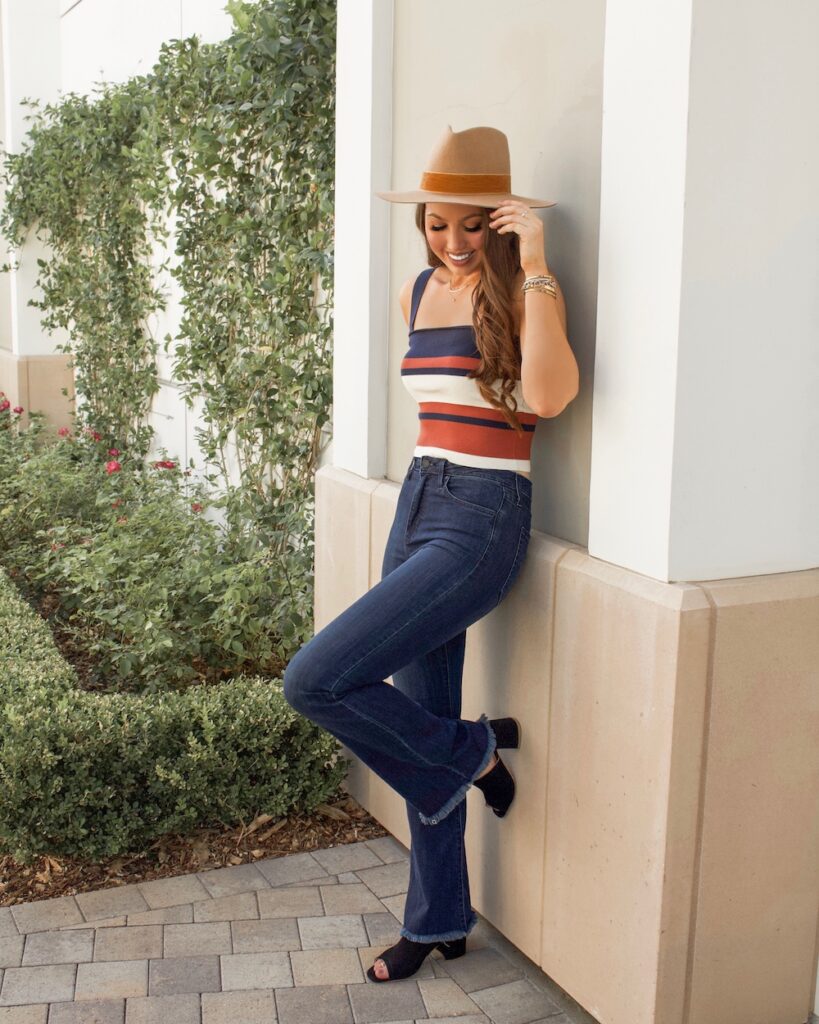 One of my favorite things to do when I have spare time is explore new places in Orange County! Most recently, I visited the Village at La Floresta, a retail and dining destination in Brea, California. Since I know you too enjoy learning about and exploring new spots in OC, I'm excited to be teaming up with the center to share some of the fun things you can do while there.
Brunch at Jimmy's Famous American Tavern
Who doesn't love brunch?! If you're visiting the center on Saturday or Sunday, brunching at Jimmy's Famous American Tavern is a must! Not sure what to try?
The chef recommended the 'Hangover Burger,' which is a burger topped with cheddar, pecan wood smoked bacon, Ortega chile, and chipotle aioli served on a buttermilk biscuit with a side of fries! Delish! Order a '1933' cocktail and you have the perfect brunch meal to fill up on before a little shopping!
*Brunch is served from 10am to 3pm on weekends. If you're interested in Happy Hour, it is from 3pm to 6pm Monday – Friday.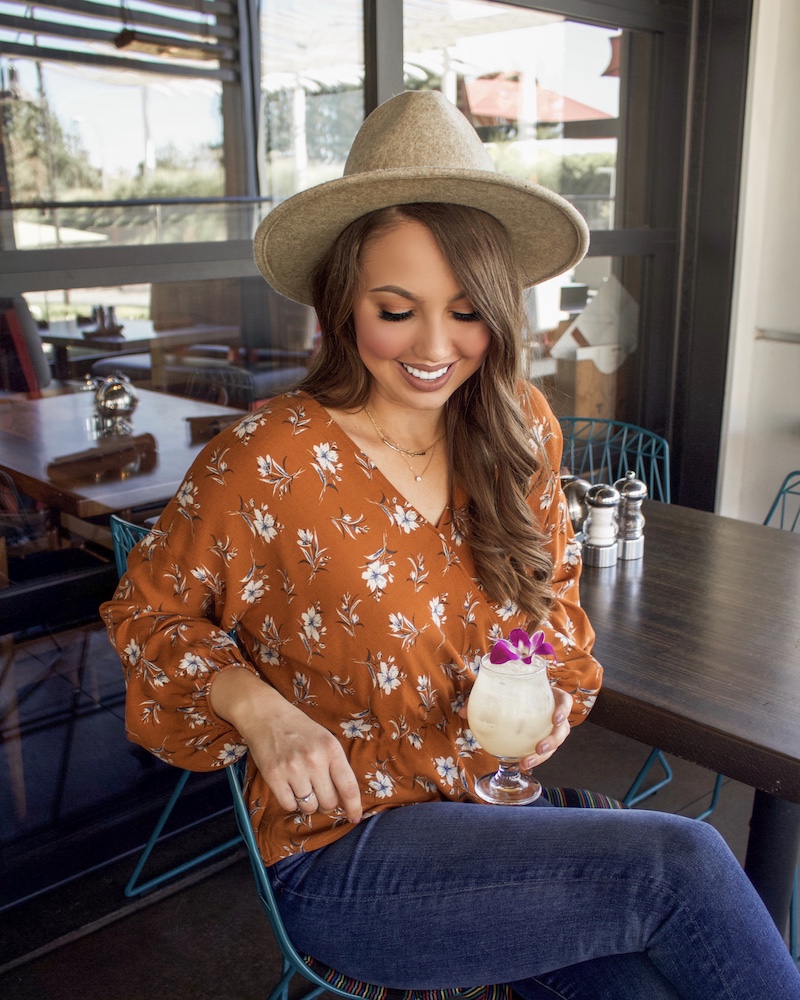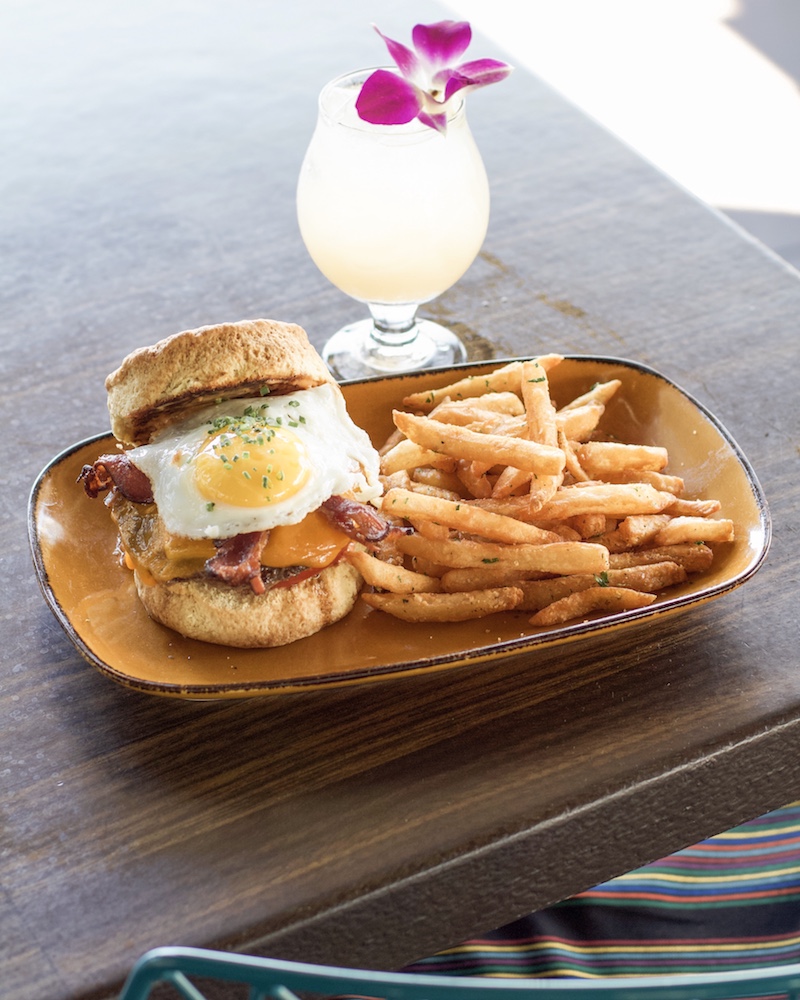 Snap a Pic at the Kelsey Montague What Lifts You Mural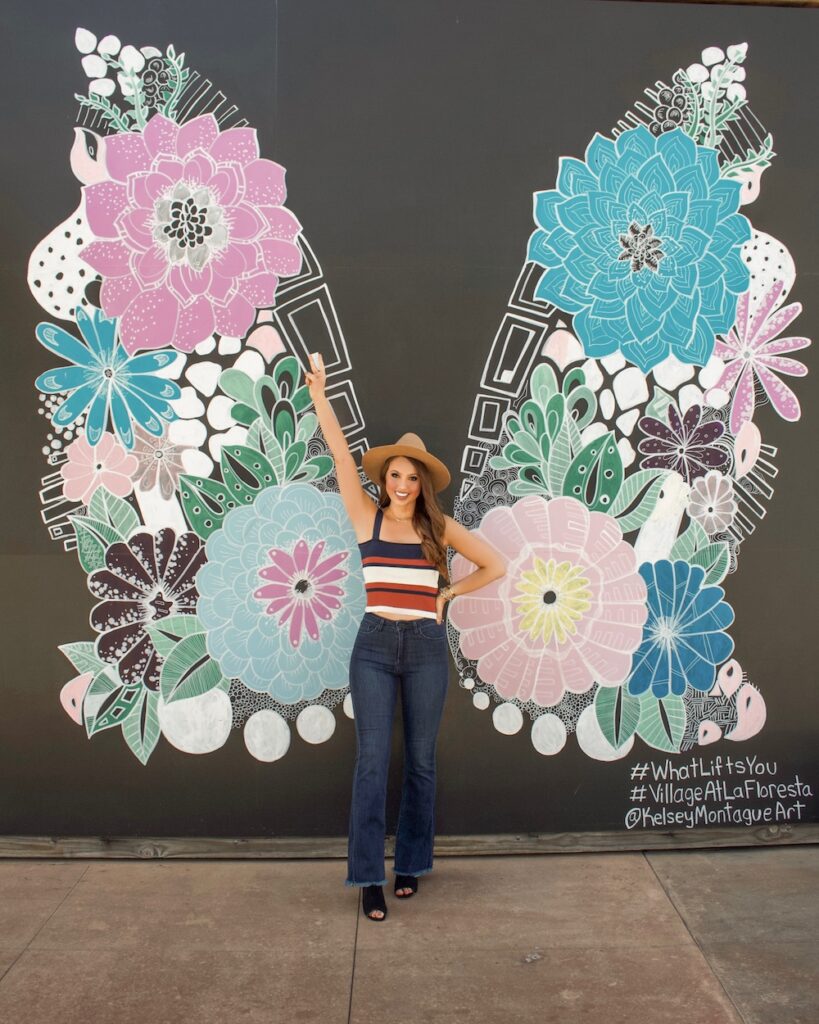 This may just be one of my favorite spots at the center. I'm all about snapping a cute picture for the 'gram and this Kelsey Montague 'What Lifts You' Mural is perfect for that!
Peruse What's New at Stitch & Feather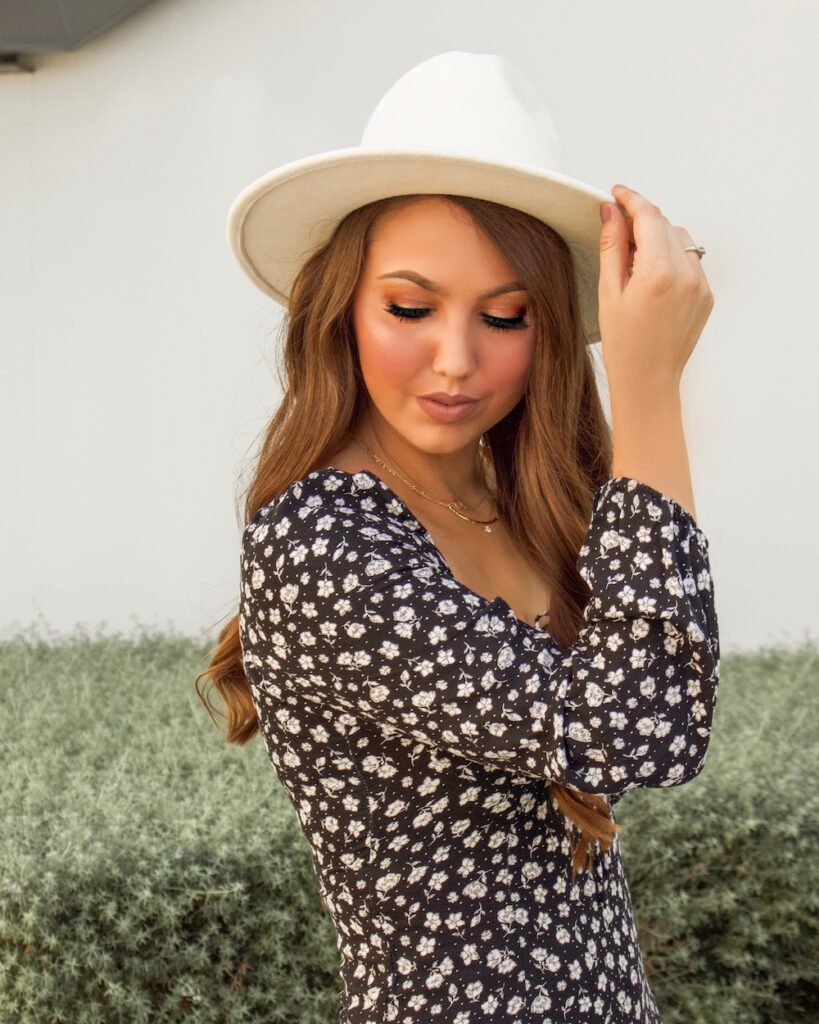 If you're looking for a boho boutique, Stitch & Feather is the place to visit! As soon as I walked into the store, I fell in love with so many clothing items. Stitch & Feather also has a great selection of shoes and the oh-so-popular Lack of Color hats! With the help of the Stitch & Feather gals, I put together a few looks to showcase a little of what the store has to offer. Are you in love yet?!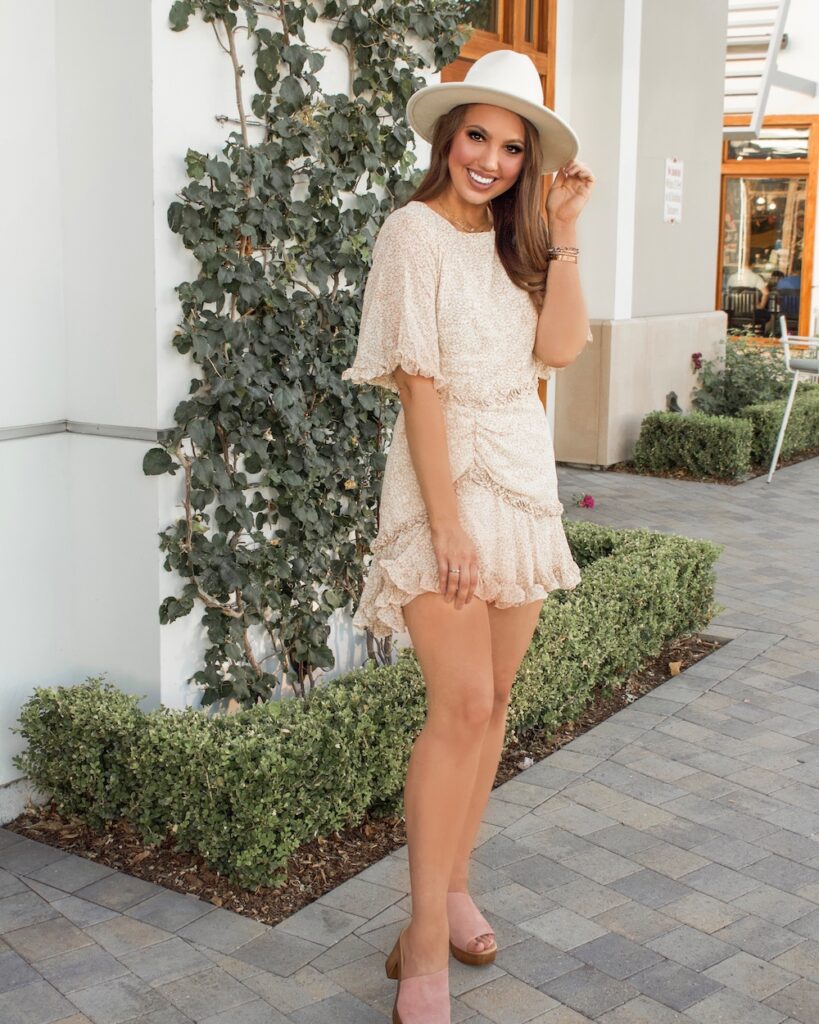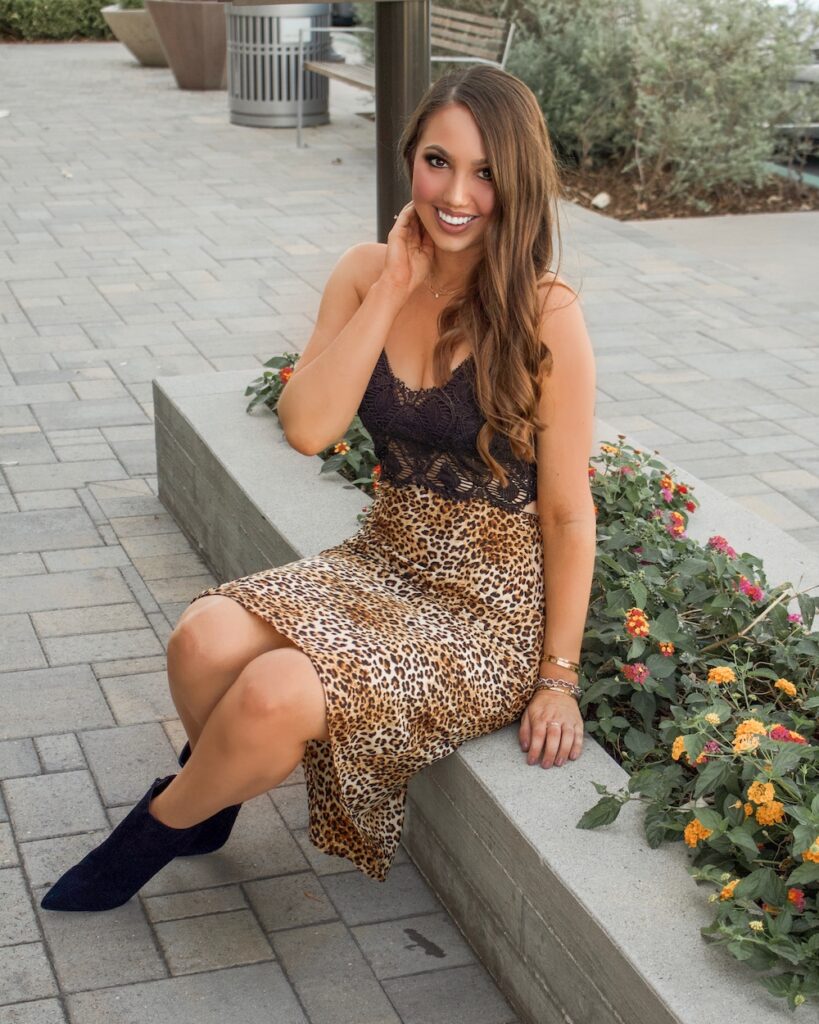 Get the Latest at the Chalkboards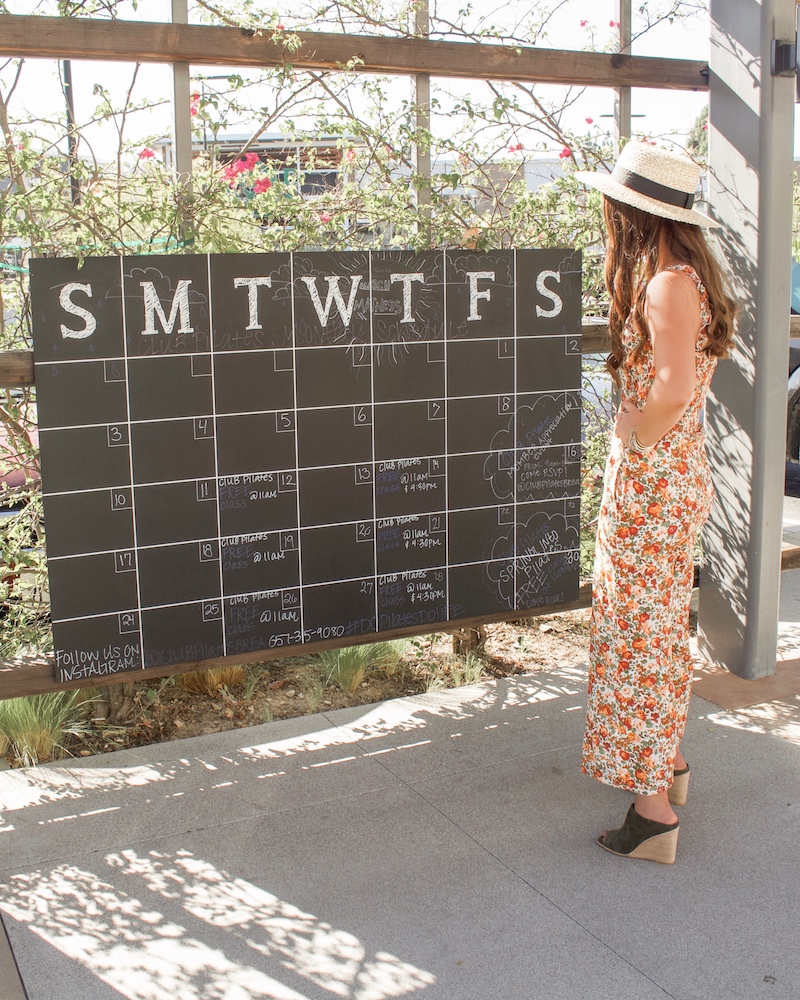 Want to know the latest?! On the outer edge of the shopping center are large chalkboards that highlight upcoming events, activities, and specials happening!
Grab Lunch at Slapfish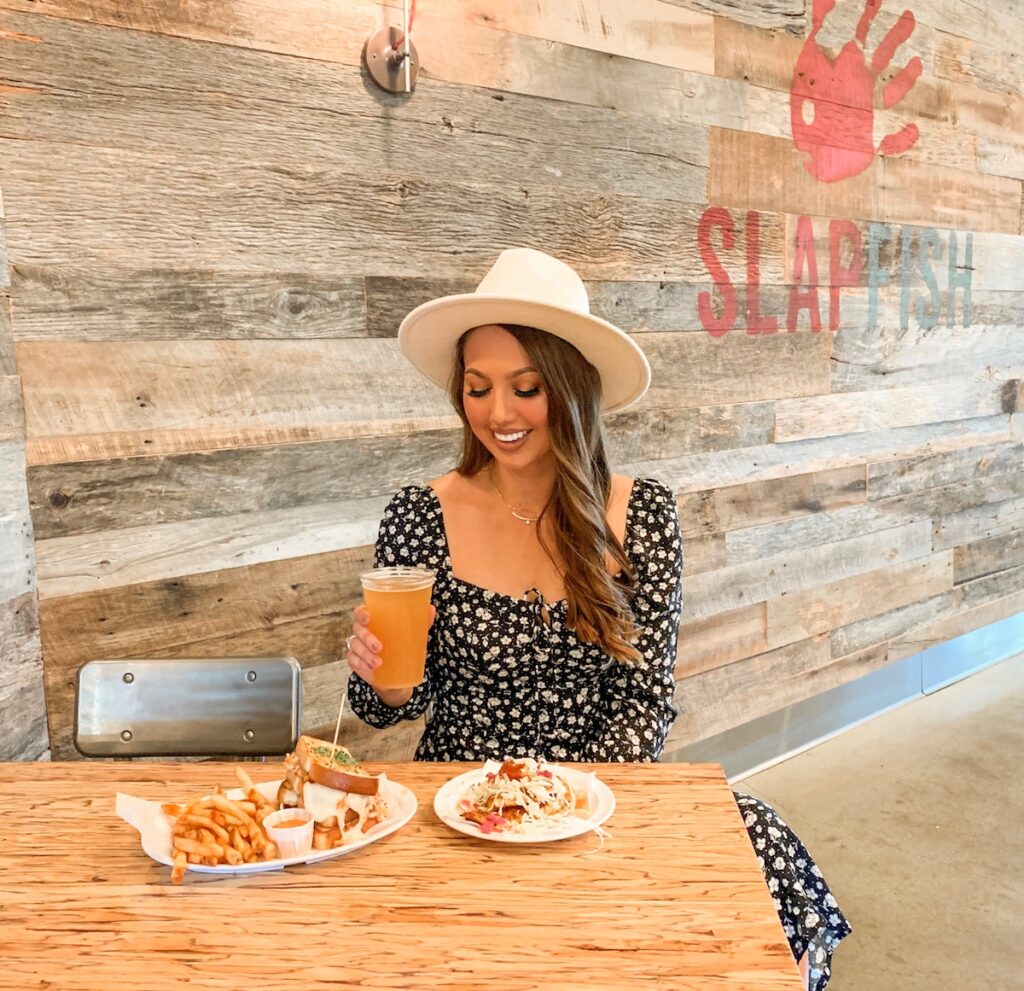 For lunch, I tried Slapfish! I had previously heard great things about this place and it lived up to my expectations. The 'Clobster Grilled Cheese' and Grilled Fish 'Street Taco' were beyond tasty as was the 'Hangar 24 Orange Wheat Beer.' Highly recommend!
Also, I love the vibe of this restaurant! It is definitely a place I plan to visit again.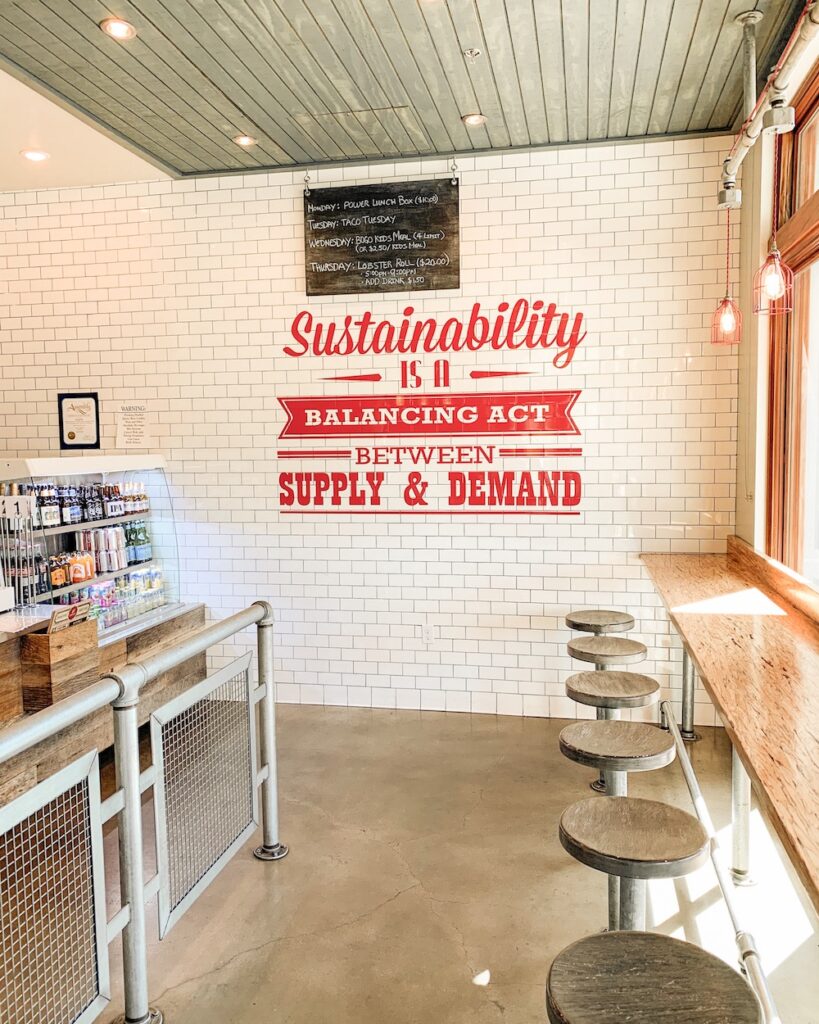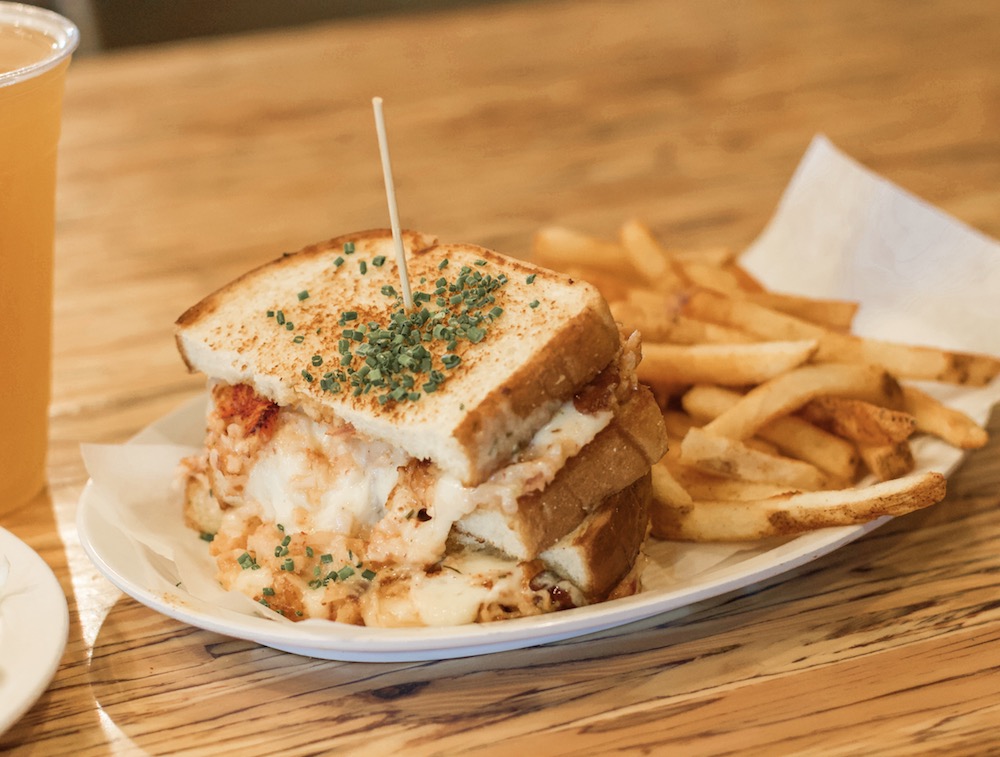 Relax in Oasis Plaza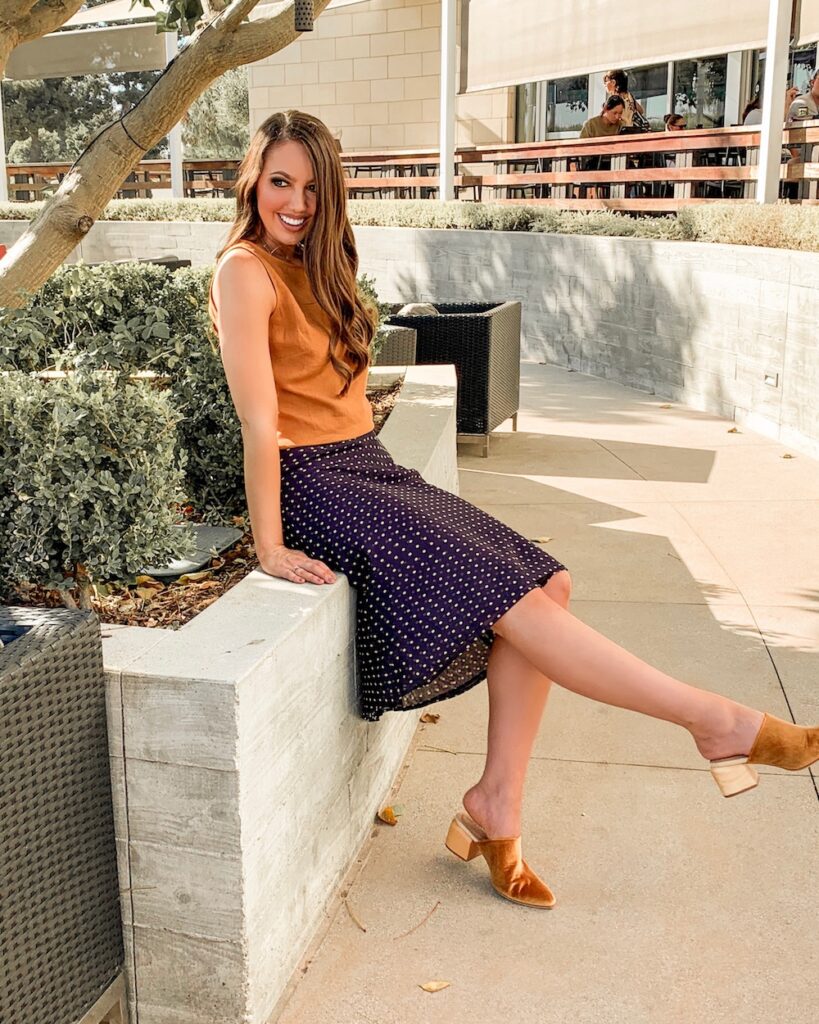 As the centerpiece of the Village at La Floresta, Oasis Plaza is a peaceful area to relax and hang out! With luscious plants, a gorgeous fountain, and plenty of seating, it's also a great place to eat a snack or let your kids play.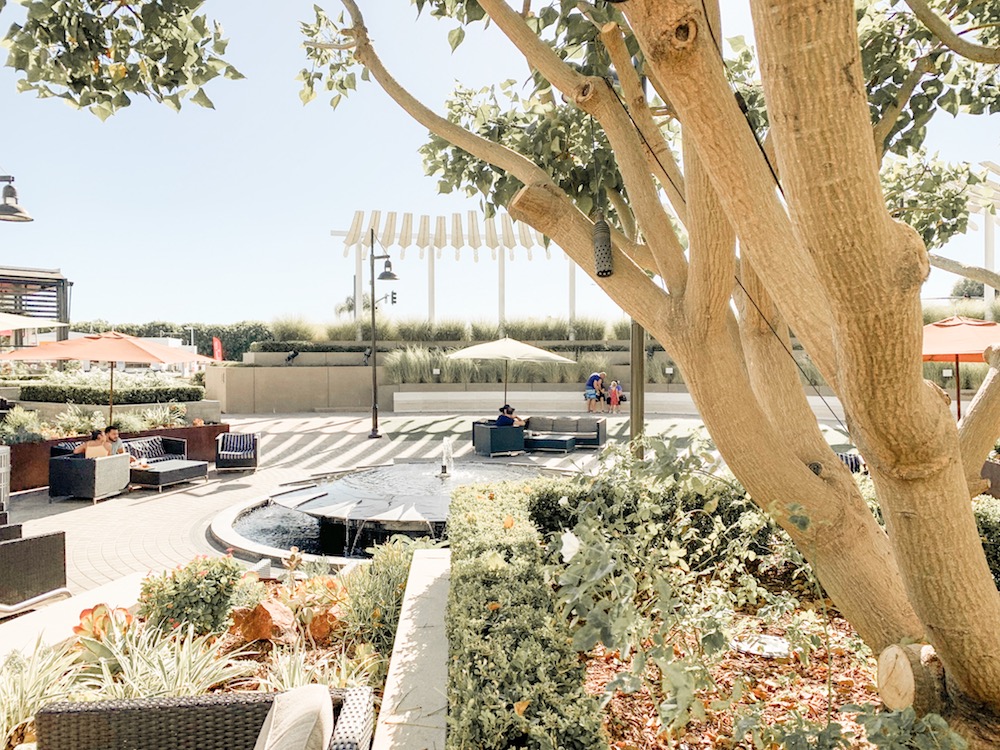 Browse the Latest at Blue Eyed Girl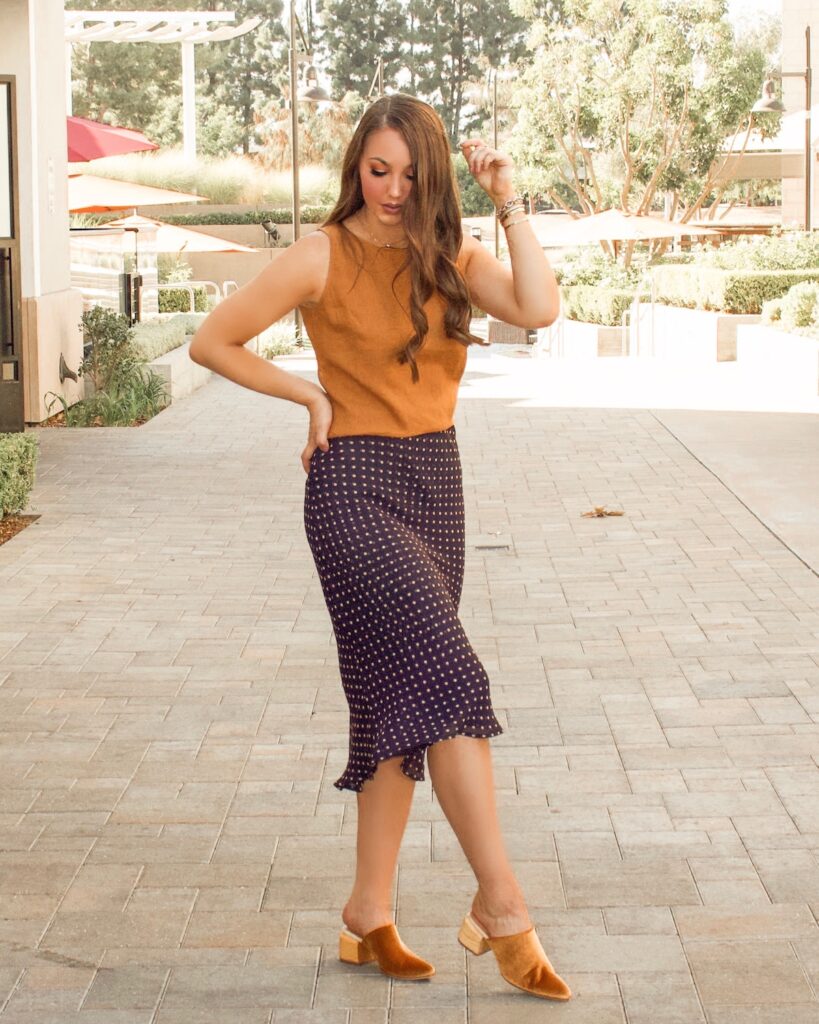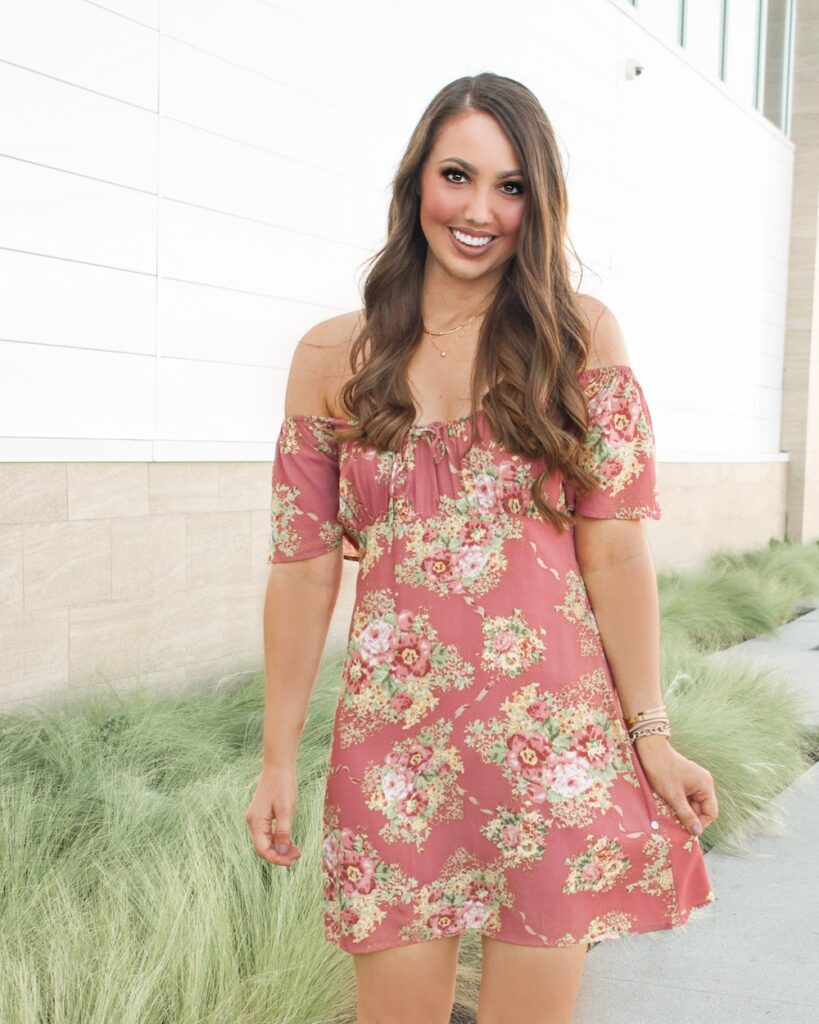 One of my other favorite stores at the Village at La Floresta is Blue Eyed Girl! This bohemian boutique offers a variety of clothing items, including the cutest floral dresses and jumpsuits that I had my eyes on. Also, I loved that this store has such a big selection of P.J. Salvage, one of my favorite brands! While in store, I experienced great customer service and I'm planning to visit again as I prep my wardrobe for Fall! Of course I had to put together a few looks so you can get a glimpse into the Blue Eyed Girl style!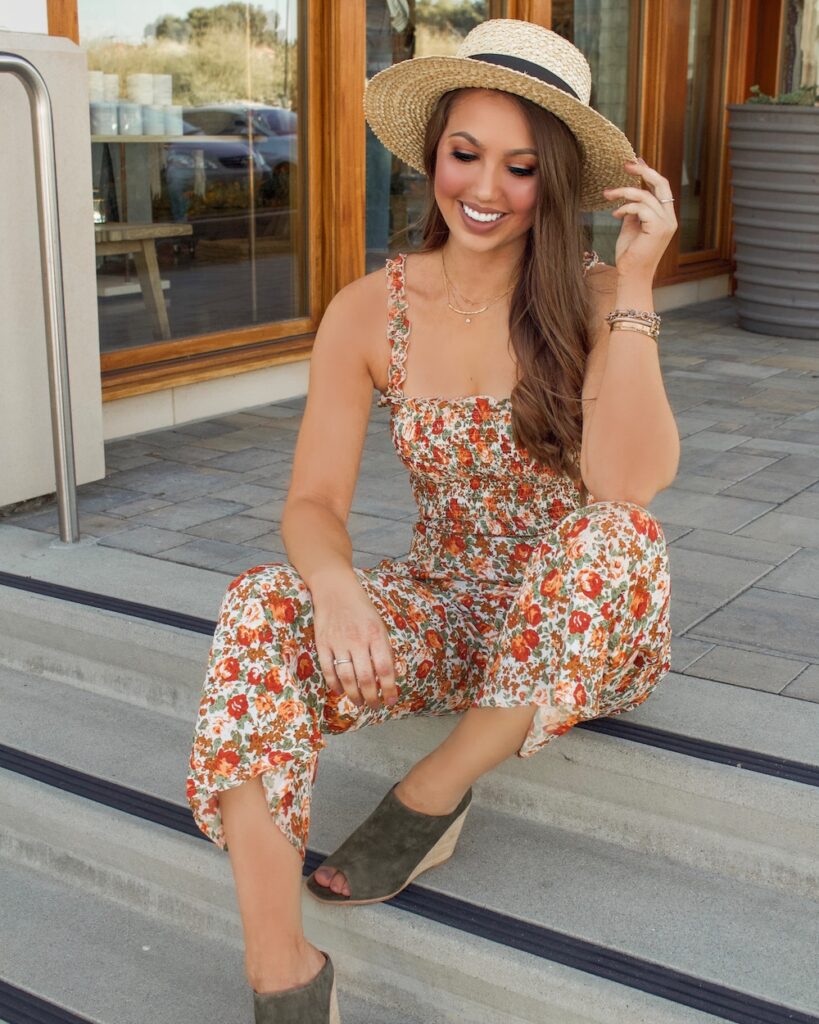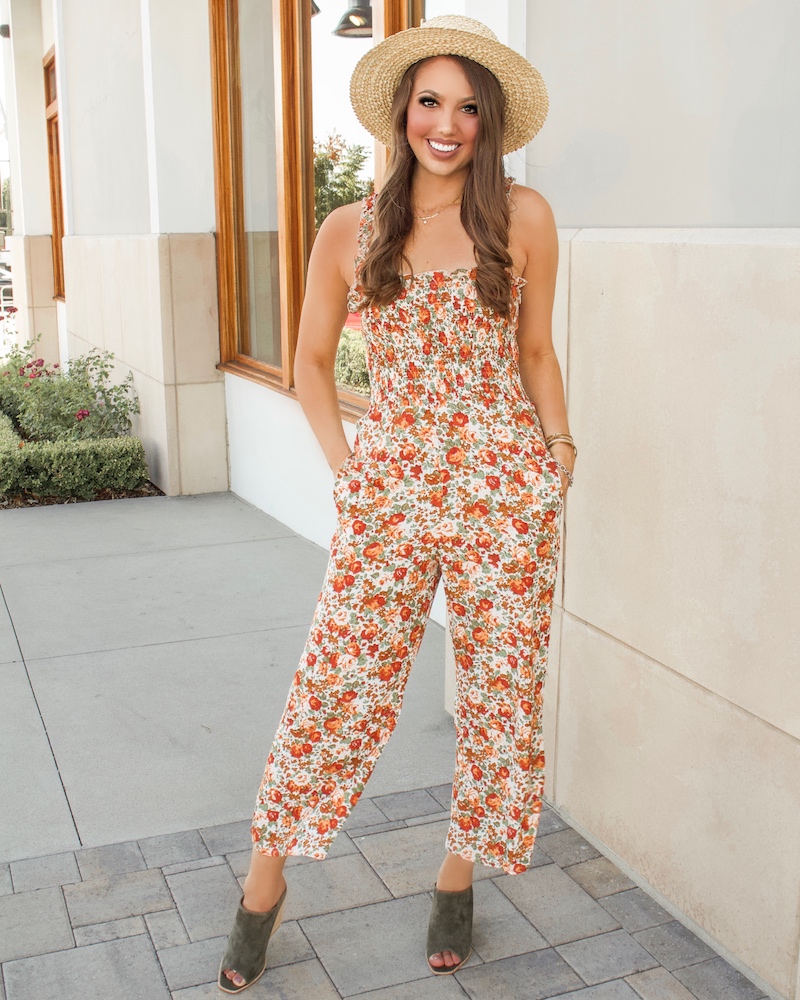 Refuel at Reborn Coffee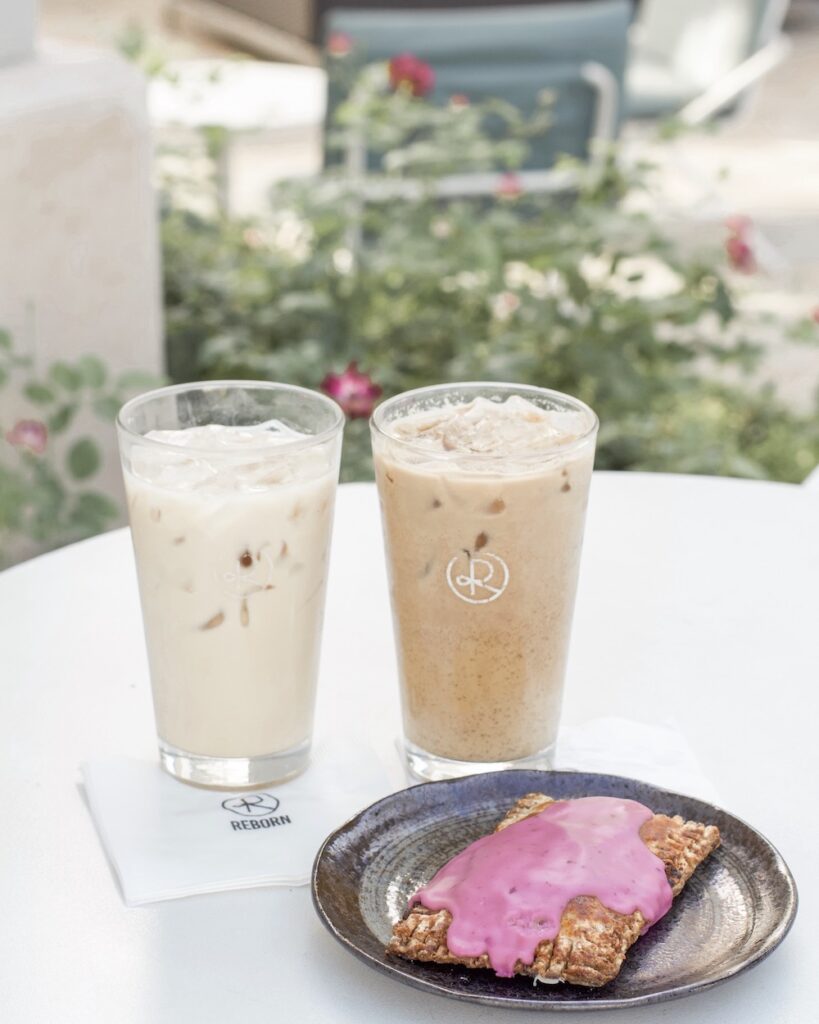 My final stop of the day was Reborn Coffee! I tried an iced chai latte and an iced mocha, along with a delicious fruit-filled pastry. One of my favorite parts of Reborn is the big patio area just outside the coffee bar. It's the perfect spot to drink a coffee while catching up with friends.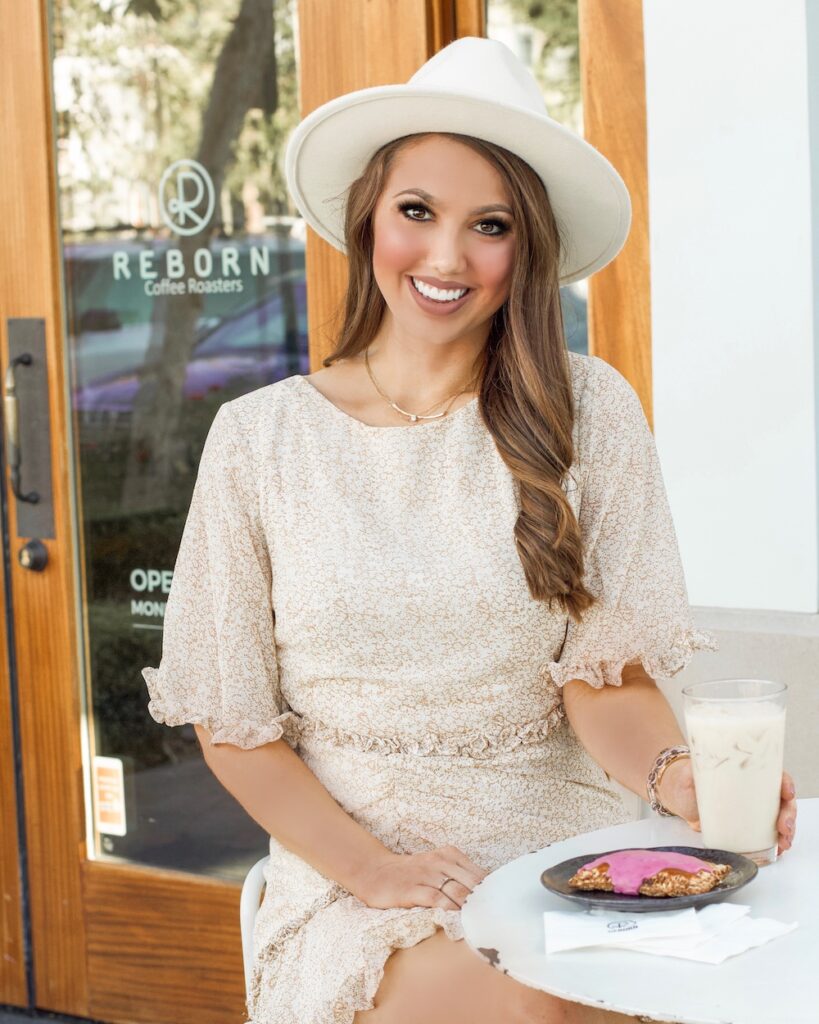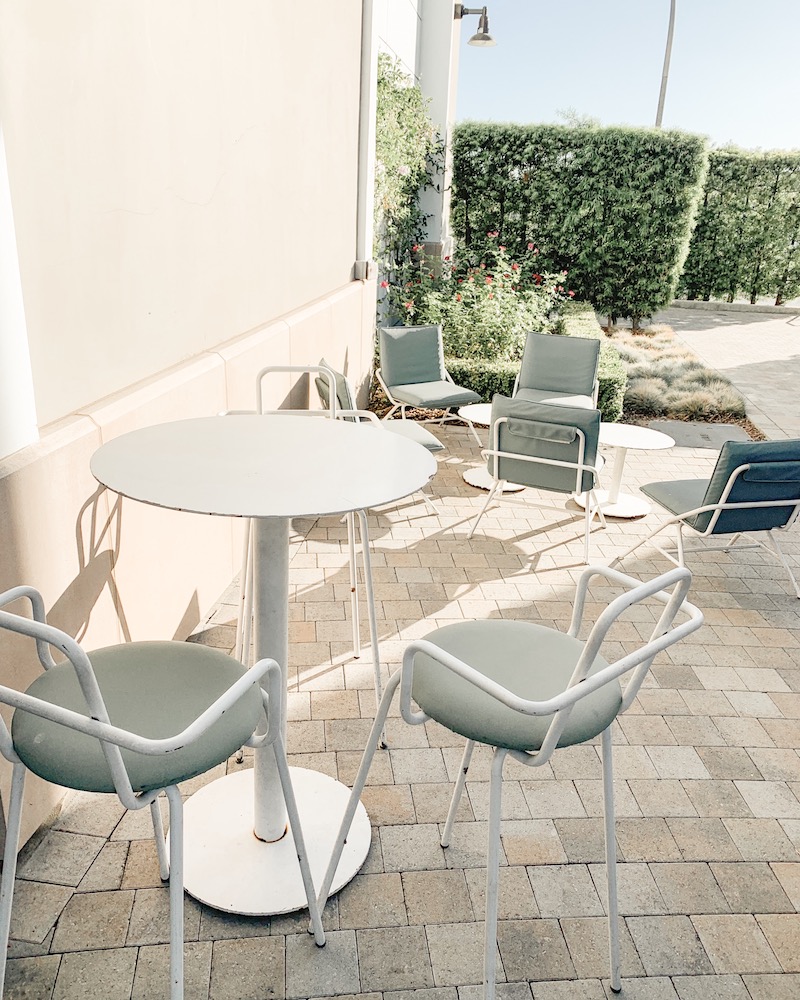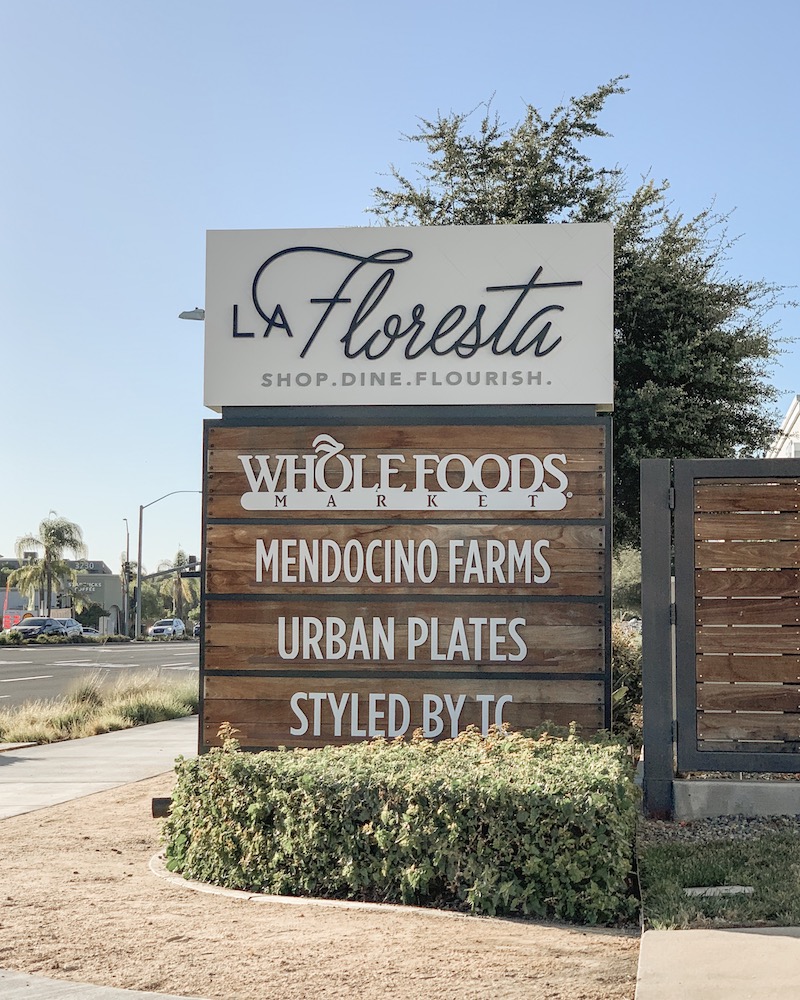 If you're looking for a new destination to visit in the upcoming weeks, I highly suggest checking out the Village at La Floresta! With so many retailers and restaurants, you can make a whole day out of it. Below is the address of the Village at La Floresta so that my local readers can visit!
Address: 3301-3477 E, Imperial Hwy, Brea, CA 92823
Thanks for reading!
xoxo Kendall
* Brought to you by the Village at La Floresta. As always, all opinions are my own. Thank you to all the brands that make My Styled Life possible.