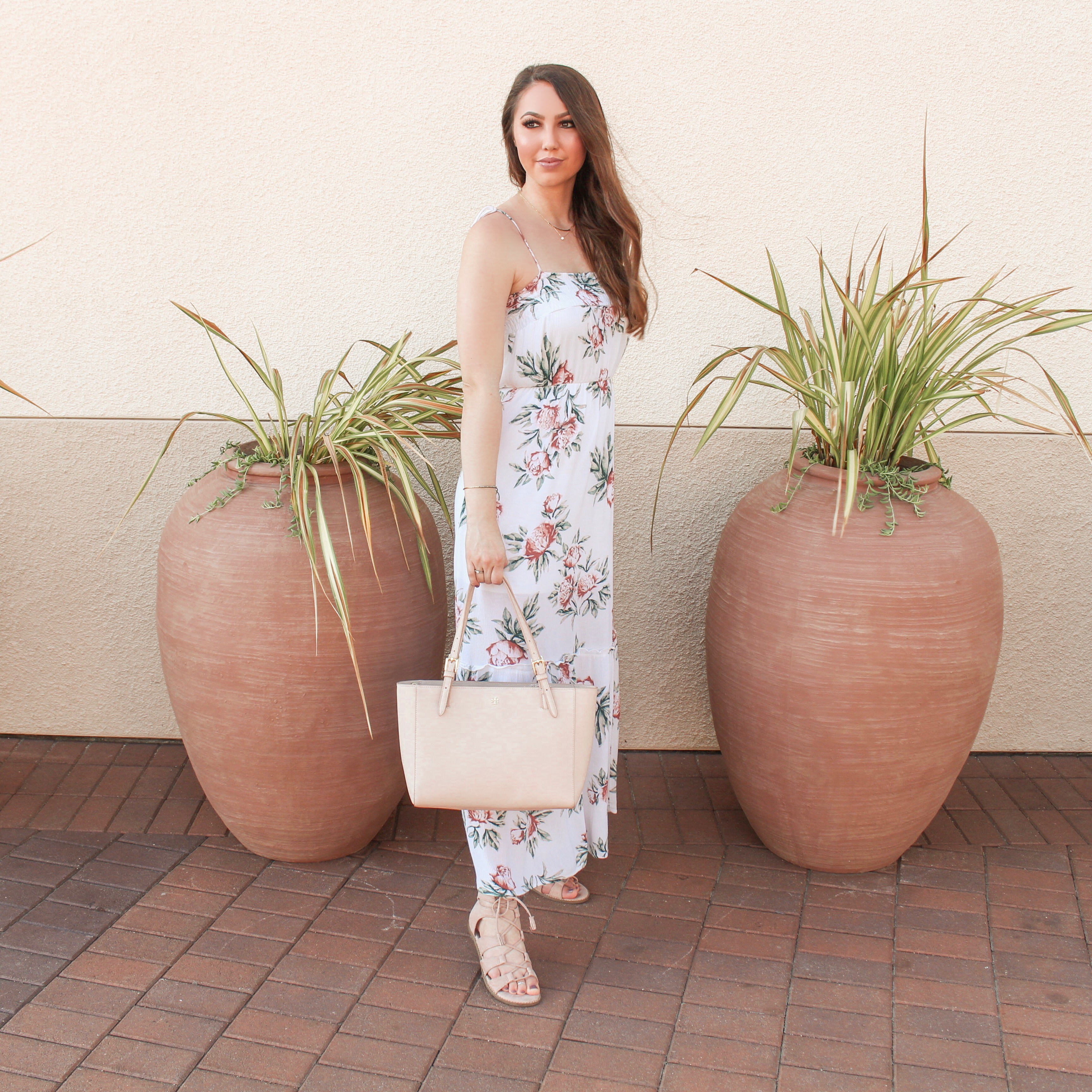 A lot of my time is spent working on My Styled Life, but I really enjoy reading other blogs in my spare time! While I'm always gushing in person about my favorite bloggers, I realized that I've never talked about them with YOU! Of course there are SO many other blogs/bloggers out there that I love, but today I wanted to share my top five!
Let me begin by saying that it was very tough to only choose five! Since you're probably wondering how I narrowed it down, there were a few qualifications. First, these blogs are high quality — a TON of time goes into each post. As a blogger myself, I can tell when someone slaps together a blog post versus  really puts time into a post.
Second, the bloggers behind the blog are genuine people. They are truly passionate about what they do and they have outgoing, uplifting personalities. I don't know about you, but I love it when other people are positive and encouraging.
Third, the bloggers are people who I could see myself being friends with. You may think this one sounds ridiculous, but I feel that as a reader there are certain bloggers that I really "connect" with.
With all that being said, below are my five favorites!

If you're a lover of neutrals like I am, you will not want to miss a post from Amanda of Strawberry Chic. Her style is so feminine and classic! I seriously want everything in her closet. No joke! She also has a YouTube channel with tons of style videos that I love to watch! Girly girls, you must check out her content!!
I LOVE Caitlin from Lost Luxe. She has the most effortless style and is always keeping it real with her followers. After reading her blog and watching her IG Stories for a while, you will basically want to be her BFF. She's the type of gal you would want to chat with for hours with a glass of wine in hand and a charcuterie board next to you.
Jenna from Visions of Vogue is so inspirational because she works full-time in addition to blogging full-time. How this girl manages to get a blog post up every day of the week amazes me. I love her posts because she shares work outfits and tons of travel posts! Her husband, Matt, also occasionally joins her IG Stories and together, they always have me laughing about something.
Dani from Dani Austin does it all. She writes blog posts, films YouTube videos, and constantly posts on Instagram. I love that she is always so positive and that she isn't afraid to be silly. If you're looking for cute, but chic outfit inspo, you should check out her content. She recently got married so I've been enjoying seeing all her wedding content as well.
If you're looking for some major fitness and healthy eating inspo, look no further than Shannon from Itsy Bitsy Indulgences. Her blog constantly motivates me and I enjoy watching her IG Stories every day. She frequently shares easy, yet healthy breakfast, lunch, and dinner ideas so I highly recommend following her on Instagram. Also, she has the cutest little daughter!
Thanks for reading!
xoxo Kendall