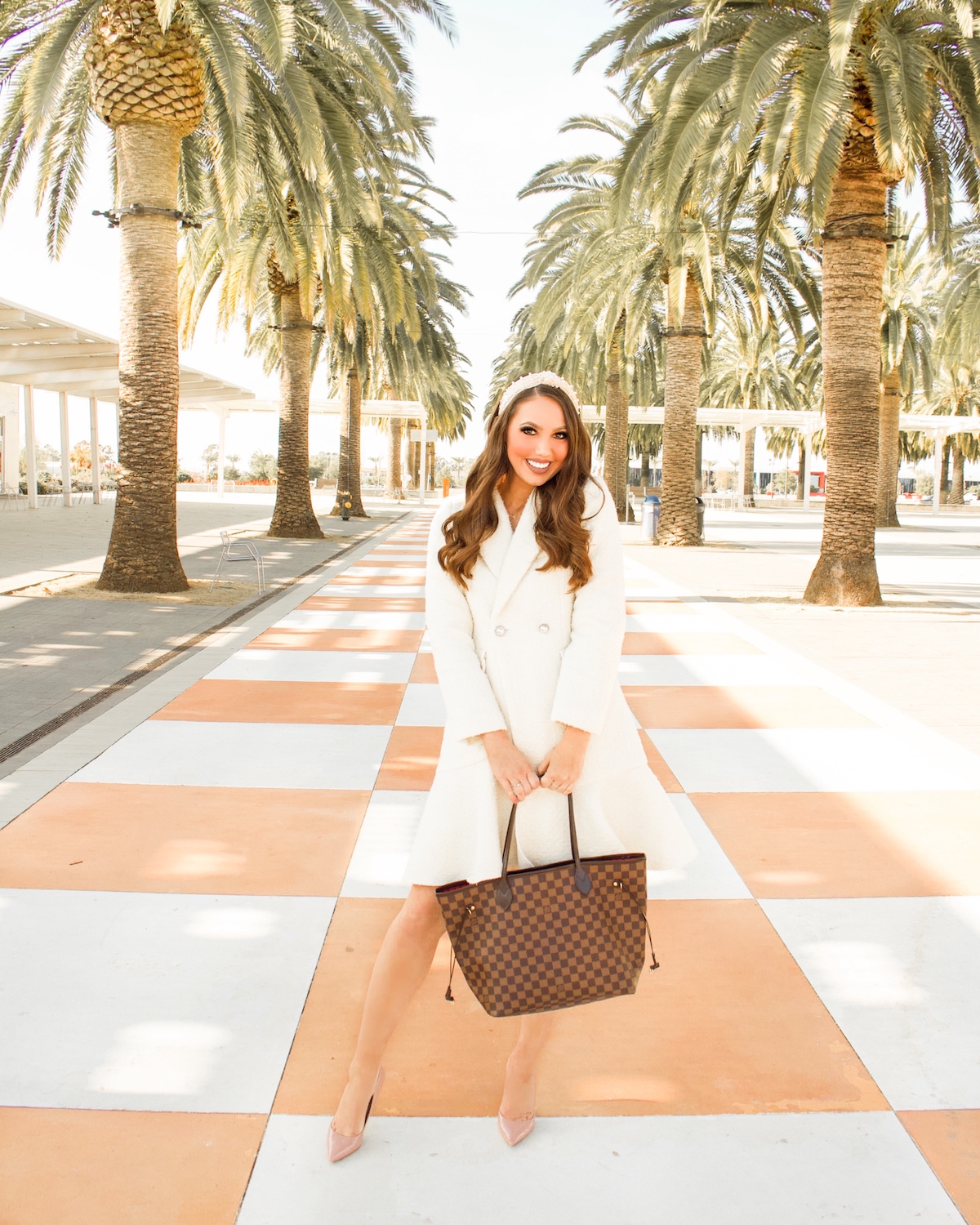 When I slipped on this white tweed coat and accessorized it, I felt like my true self. There are just some outfits that do that. They make you feel absolutely amazing. Therefore, this inspired me to share 10 things that make me happy. While I tend to focus on fashion and lifestyle content on My Styled Life, every once in a while I like to throw in a personal post. This is it friends. If you want to get to know me a little better, keep scrolling.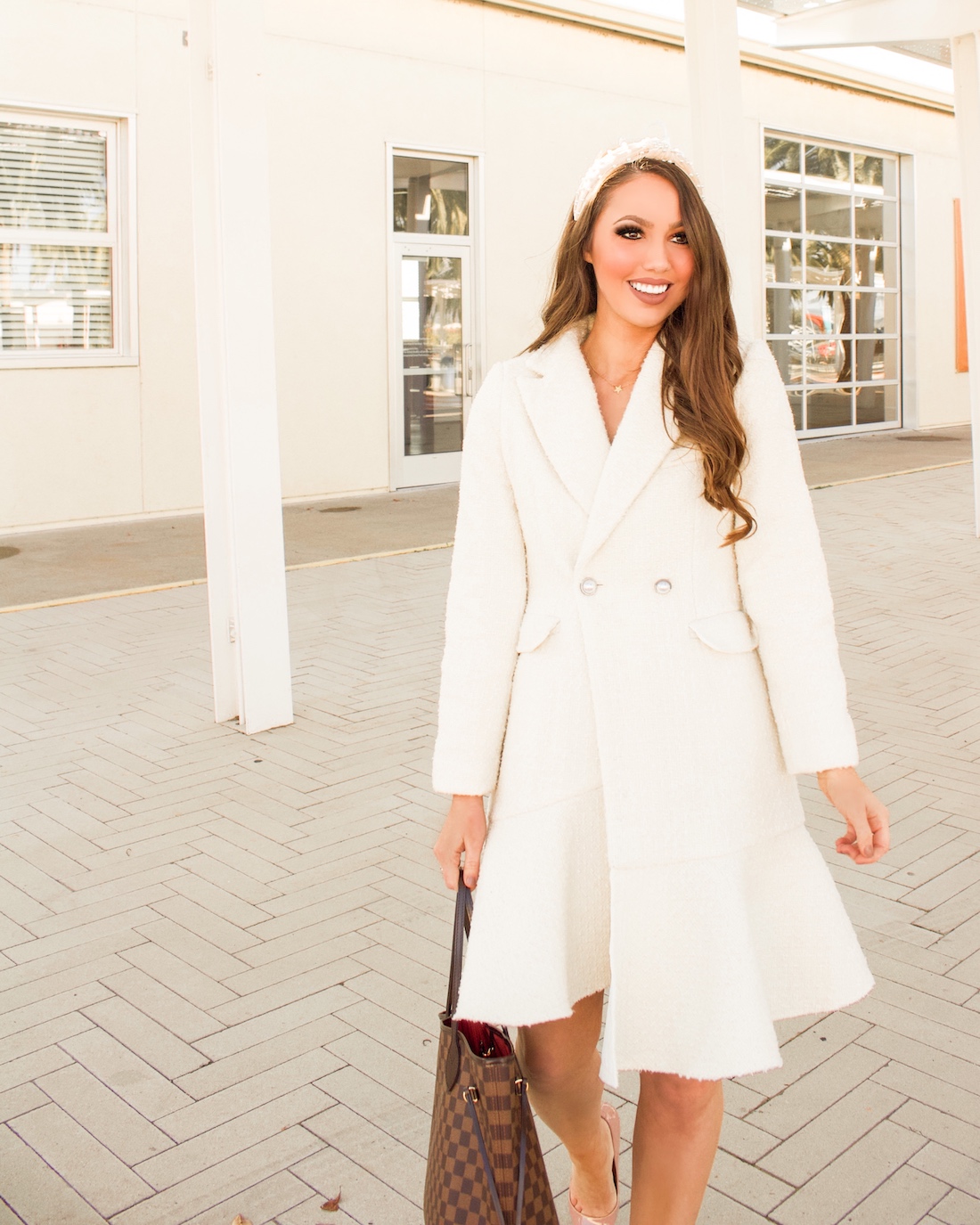 1. Getting to dress up. Obviously, you figured this out based on the outfit I'm wearing in this post. When I get to style a dress with heels for dinner, I'm a happy gal. Nevertheless, I am a SoCal girl and so you will frequently find me rocking casual looks.
2. Driving down PCH. There's just something magical about driving down Pacific Coast Highway. Regardless of what time of year it is, this is one of my favorite things to do. My favorite stretch of the drive is when I pass El Moro Beach. However, I also love the stretch by Montage Laguna Beach.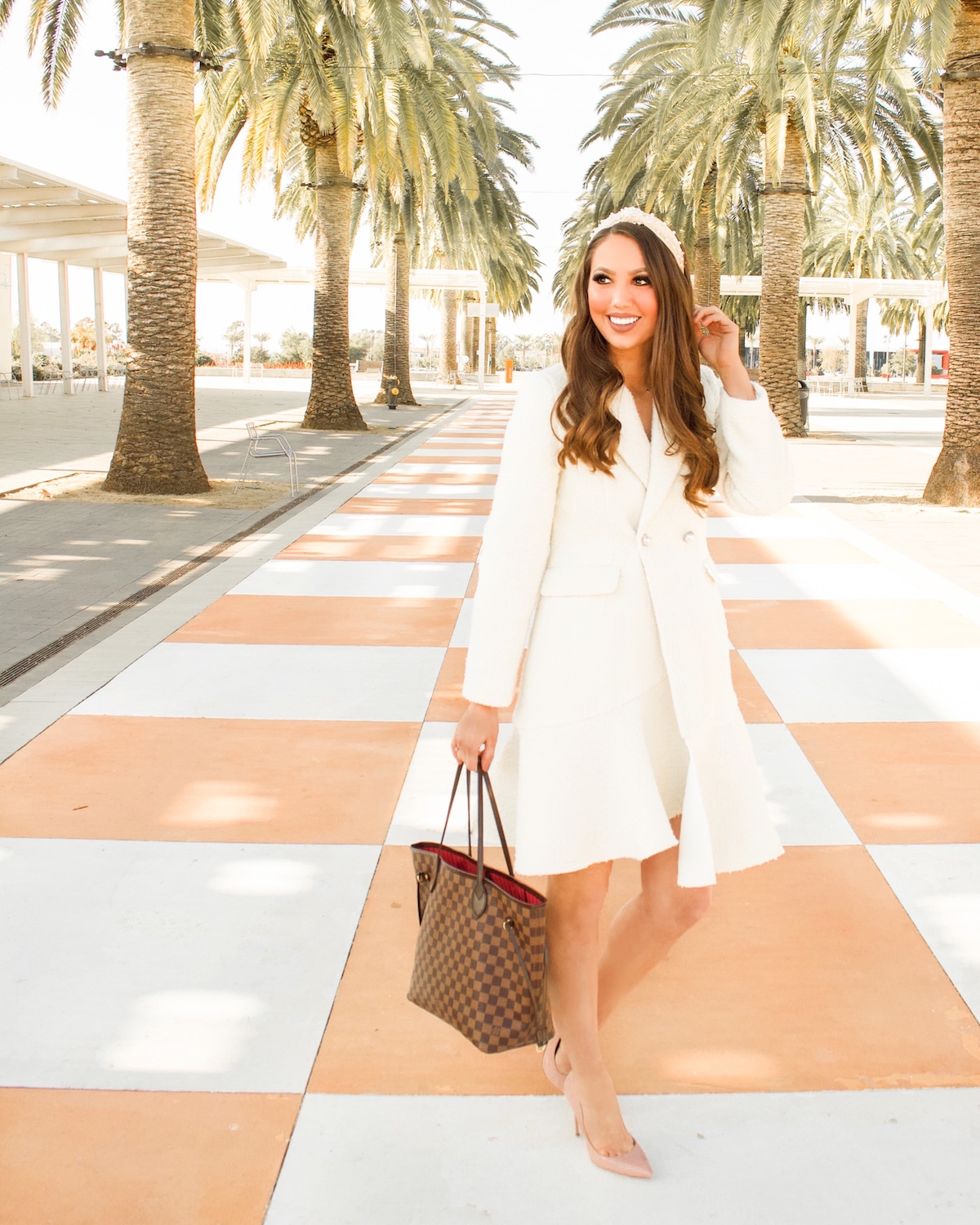 3. Honey Lavender ice cream from Salt & Straw. Try it! That's all I have to say about it. However, I have to say that the Strawberry & Coconut Water Sherbet is pretty good too.
4. Hearing a song that takes you back to a certain moment. Music is funny. One minute you can totally be in the present and next thing you know, THAT song comes on. Suddenly, it's 2010 and you don't have a care in the world.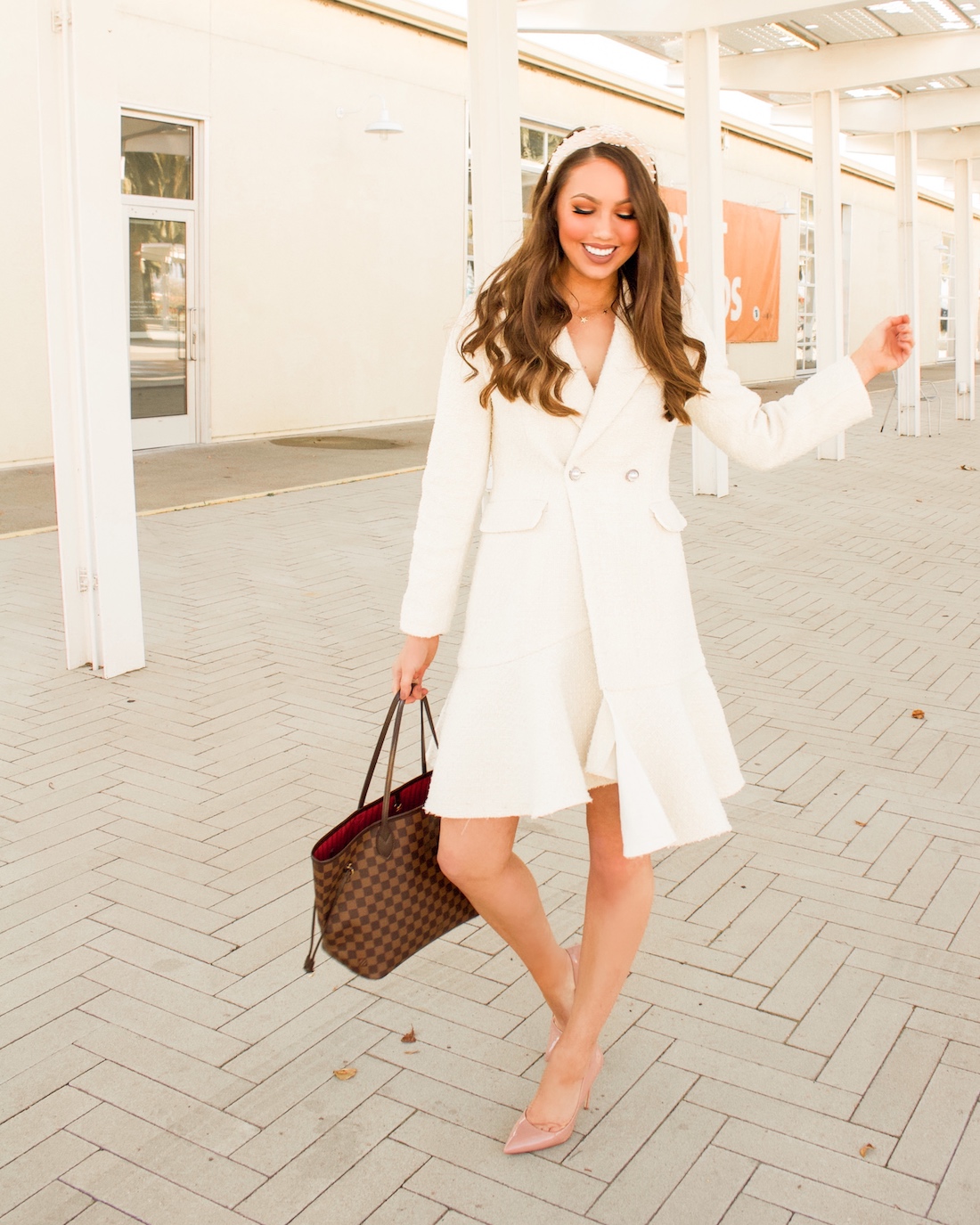 5. People who make you feel like you're the only one in the room. If you've met someone like this before, you know what I'm talking about. I'm referring to people who truly focus on and care about what you're saying.
6. Catching a beautiful sunset. California has been having the most beautiful winter sunsets lately. Each one reminds me how blessed I am to call this place home. Since I know some of you don't get to see the ocean frequently, I try to share these sunsets on my Instagram Stories!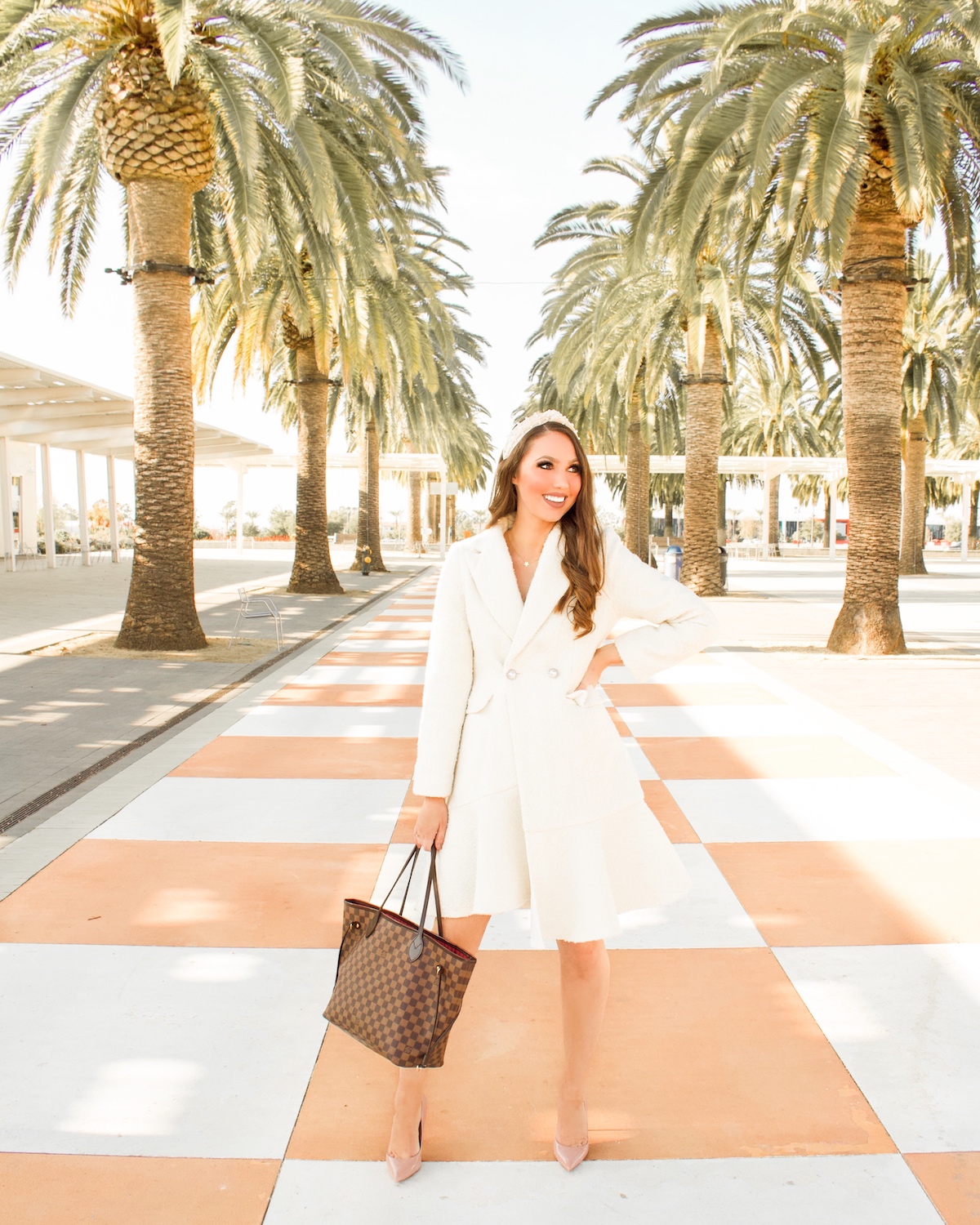 7. Taking a day trip. Some of my favorite memories are not from big, luxury vacations, but day trips to nearby spots. For as long as I can remember, this has been something that makes me so happy. I love exploring new areas and finding cute stores and coffee shops. In addition, discovering picturesque spots for the 'gram is fun too. Therefore, you will catch me taking day trips multiple times a month.
8. A bouquet of flowers from the florist. Yes, the florist specifically! The quality of the flowers is always so much better and because it's not every day that you get flowers from the florist, they are extra special. Also, they just smell heavenly.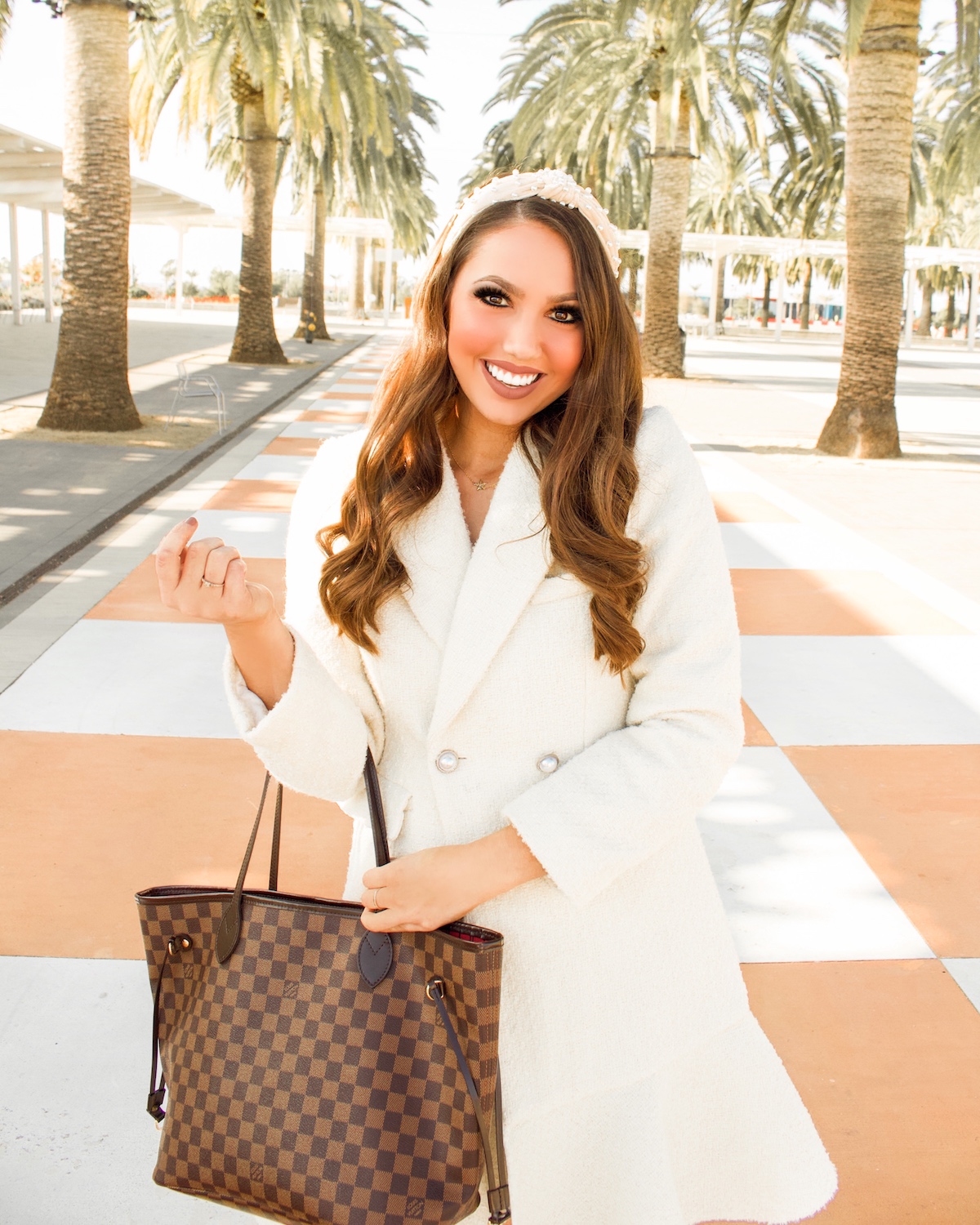 9. Friends you can pick back up with right where you left off. In other words, a friendship that does not feel like work. Since few people are like this, I really treasure the ones in my life who are.
10. The feeling of the sun on my skin. One of the best feelings in the world!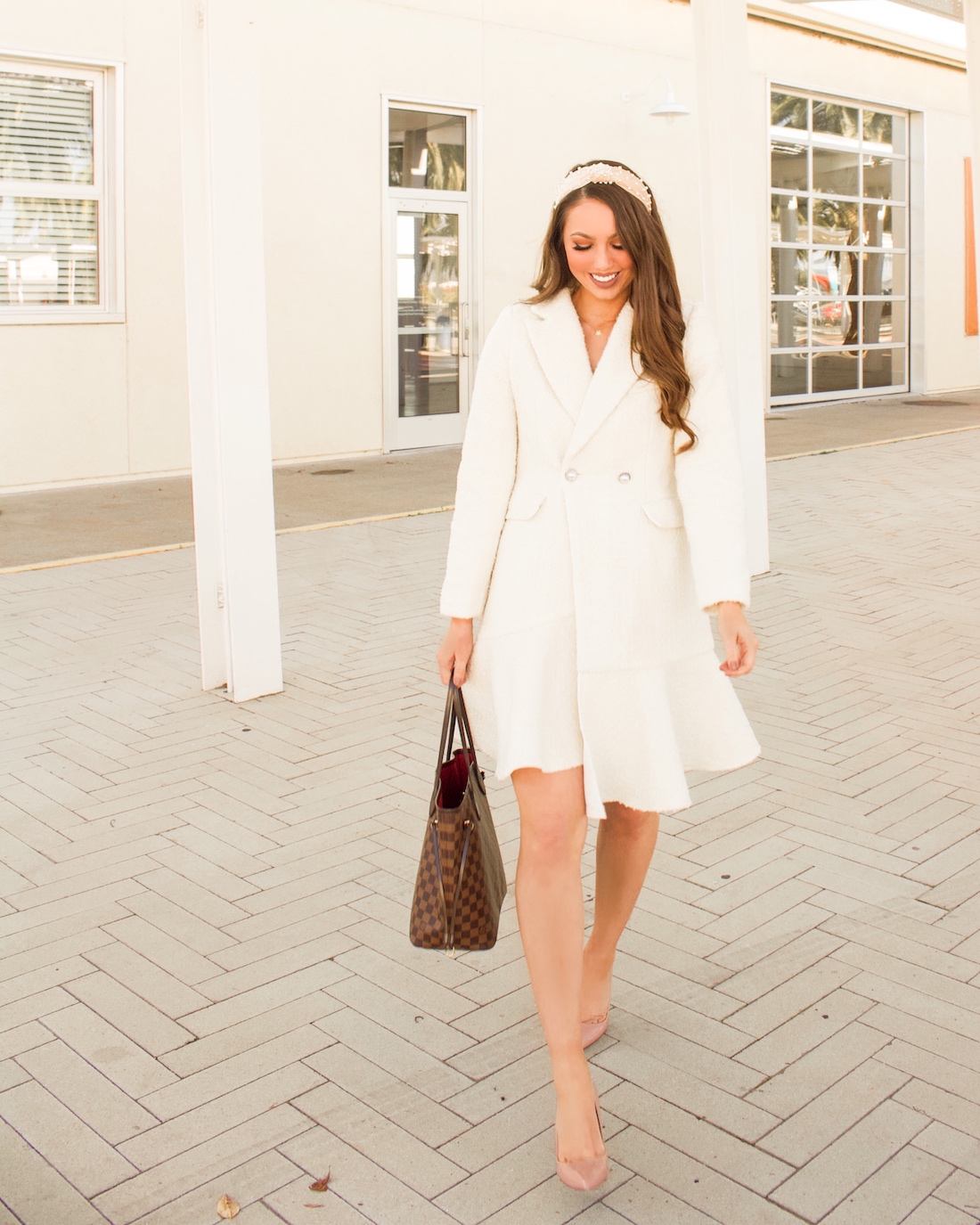 Outfit Details
White Tweed Coat c/o | Nude Pointed Toe Heels | Pearl Headband
Thanks for reading! Also, if you're looking for some 2020 inspo, check out my five letter board quotes for the new year! In addition, if you want to get to know me better, follow me on Instagram – @mystyledlife!
xoxo Kendall