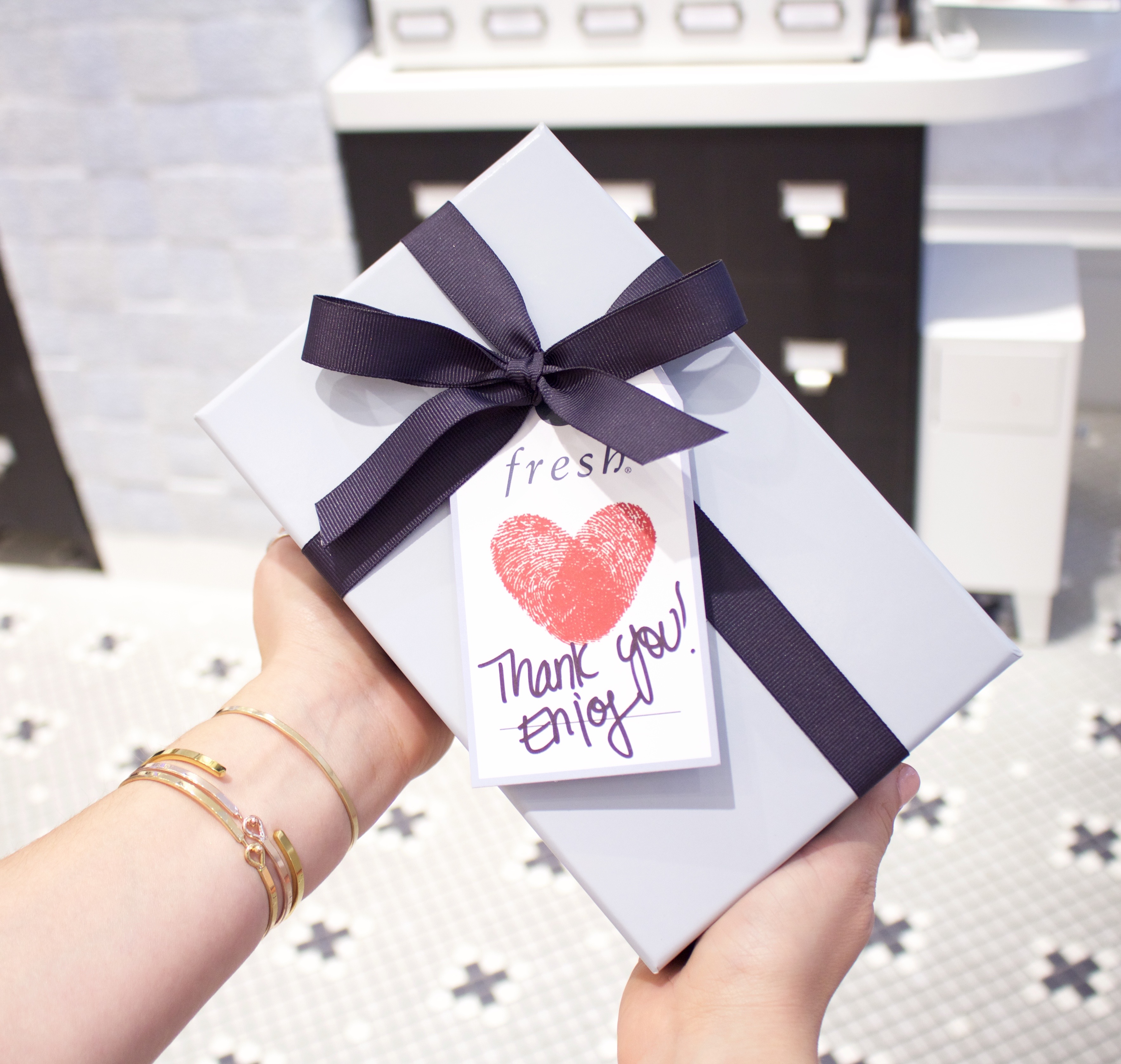 One of my goals this year was to refresh my skincare routine and find quality products that worked for my skin. With that being said, when I was presented the opportunity to do a little shopping at one of my favorite beauty stores, Fresh, I was so excited. In case you haven't heard of it, Fresh is a renowned beauty brand known for fusing natural ingredients and modern science to create it luxurious, artisanal products that are effective.
Since I know many of you ladies are also looking for some new skincare products to incorporate into your beauty routine, I'm excited to share my shopping experience with you as well as some of my favorite Fresh products.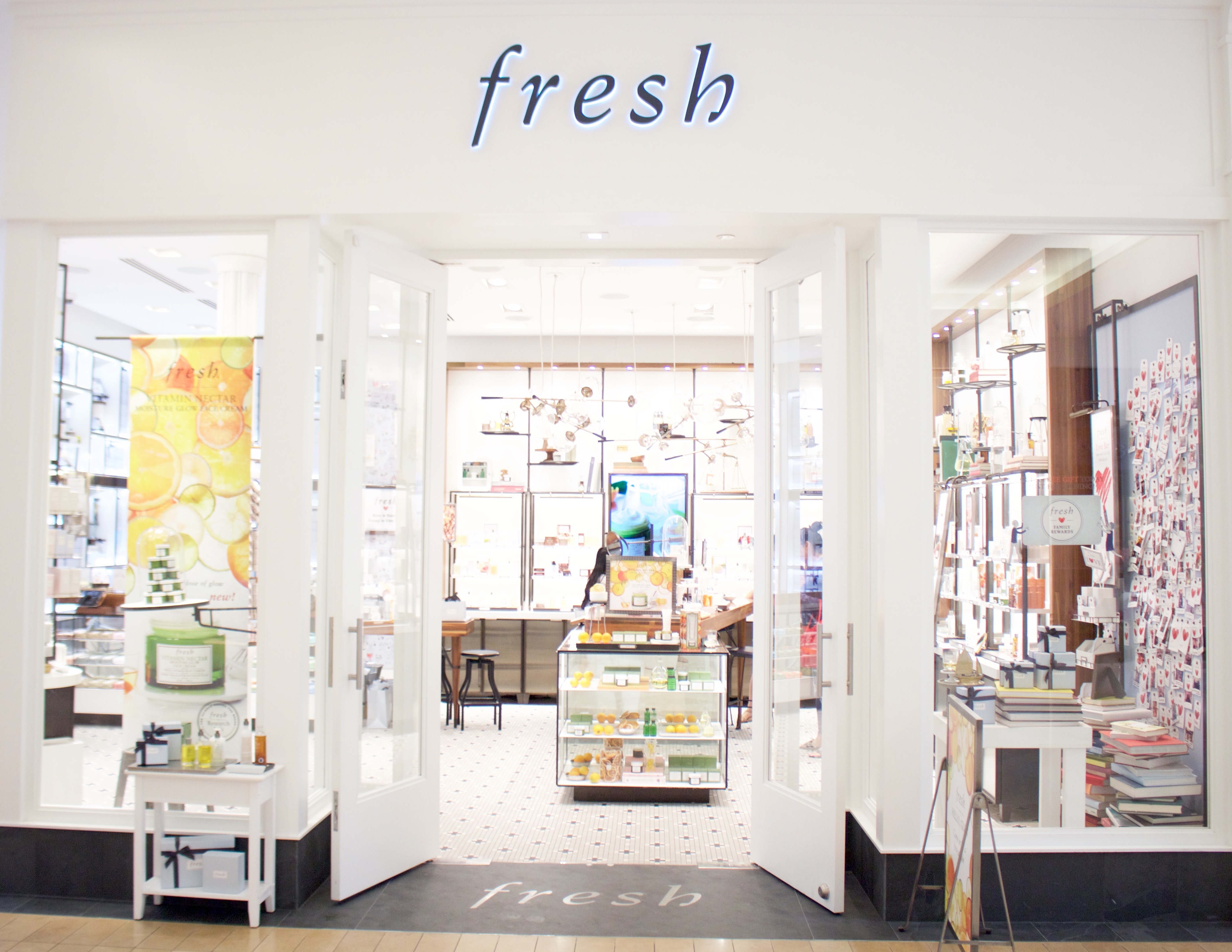 Aesthetic Heaven
What I love about visiting the Fresh store is that it's truly a shopping experience. While I frequently visit the South Coast Plaza location, I'm still to this day in awe. Like all Fresh stores, it's so immaculate, as you can see below, and the experience goes beyond just the store aesthetic.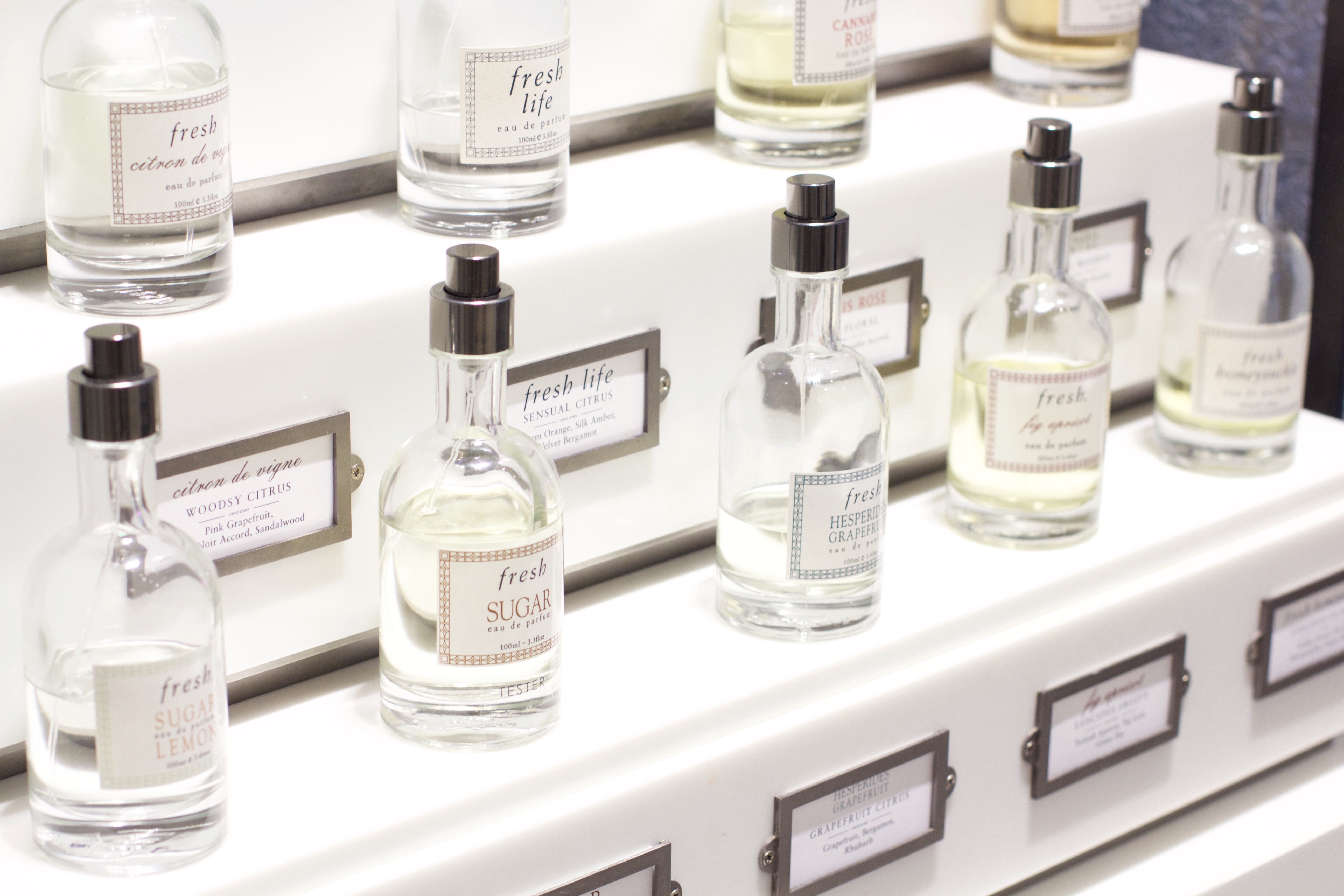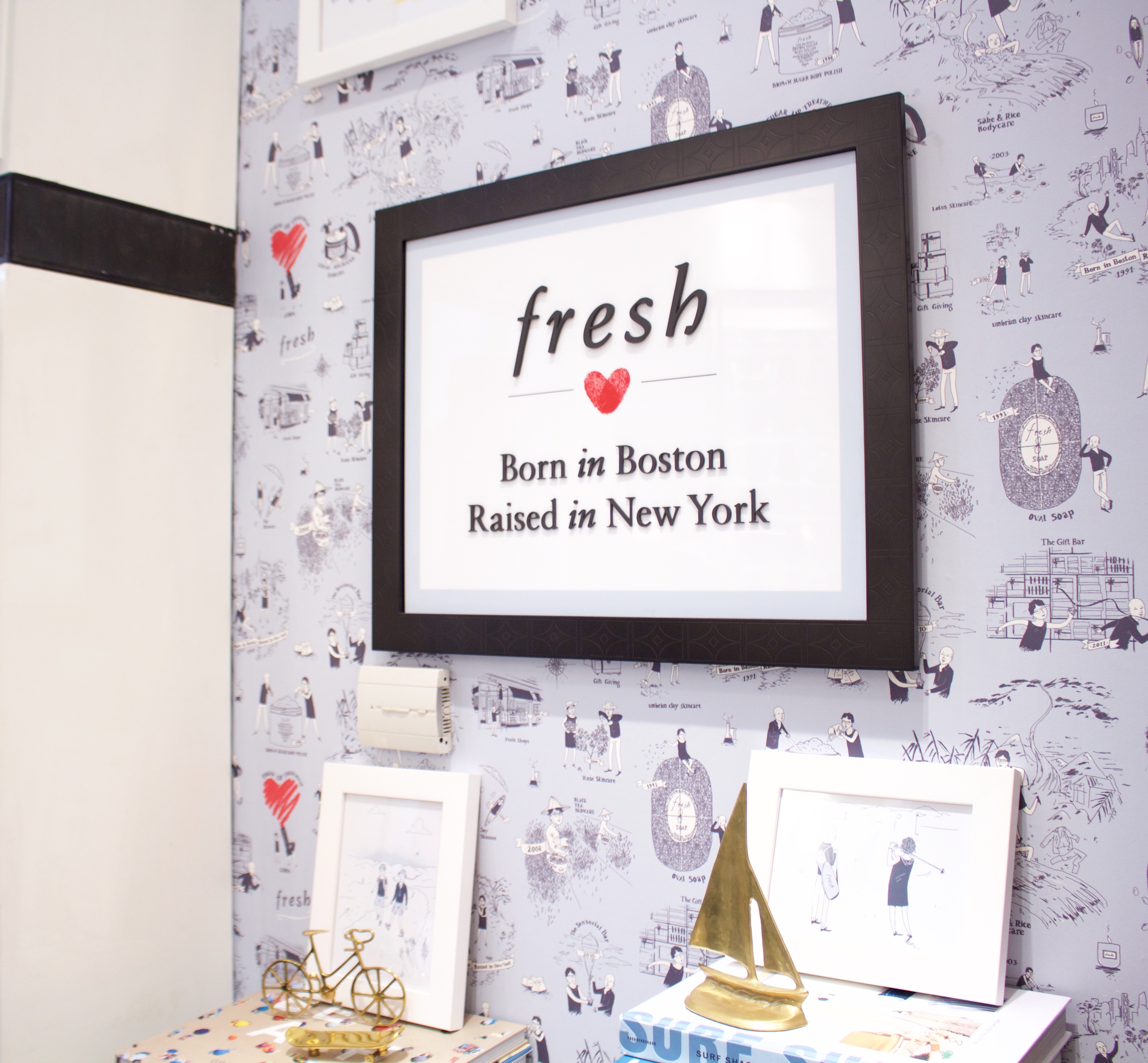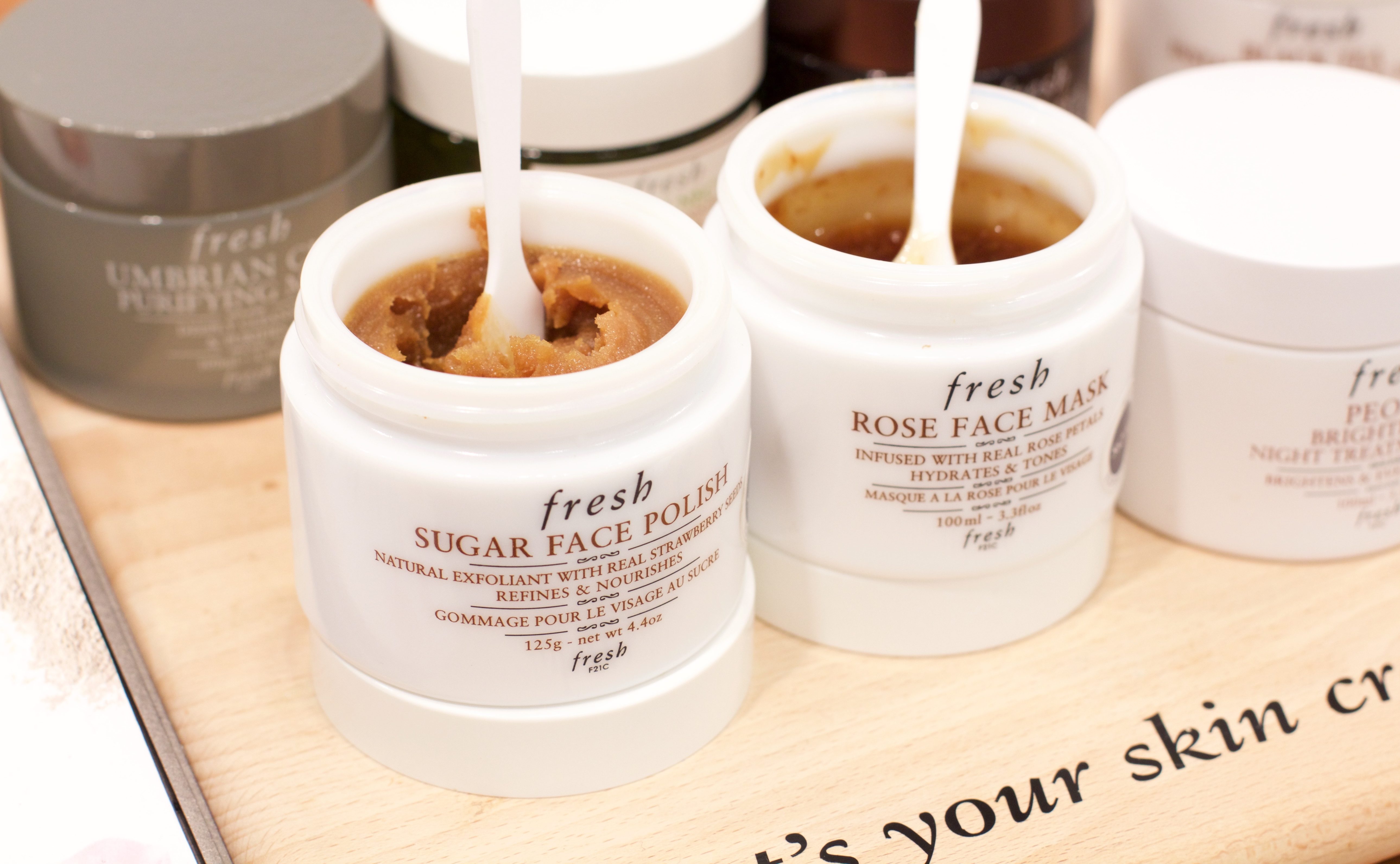 Skincare Experts on Hand
Guests in the store have the option of trying almost any product and the employees are extremely knowledgeable about the products. I can honestly say that the South Coast Plaza manager Mariana was so helpful. She advised me which products worked for my skin type, which products to use on various days/times, and even tested products out on my skin so I could get a better idea of which ones to pick up.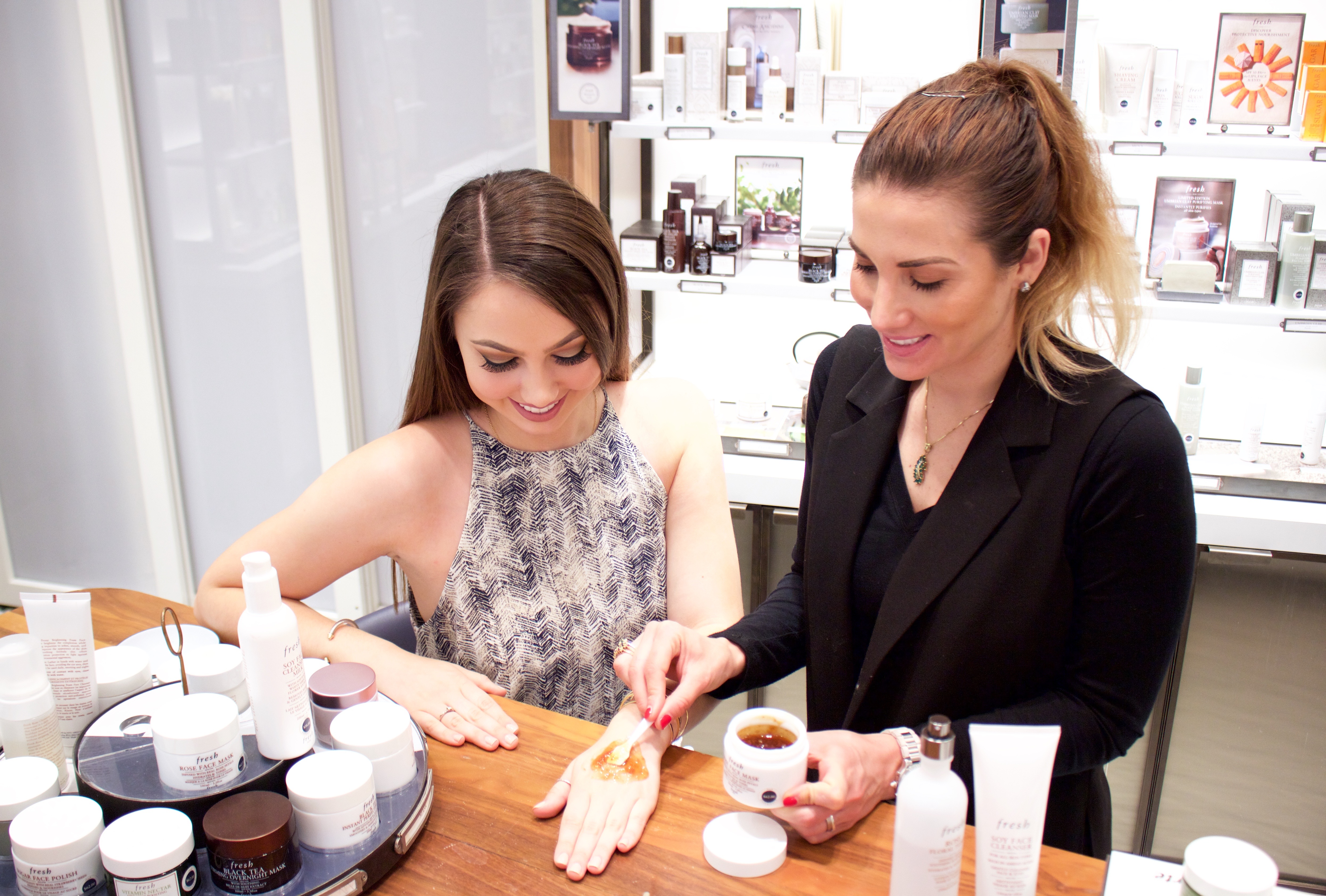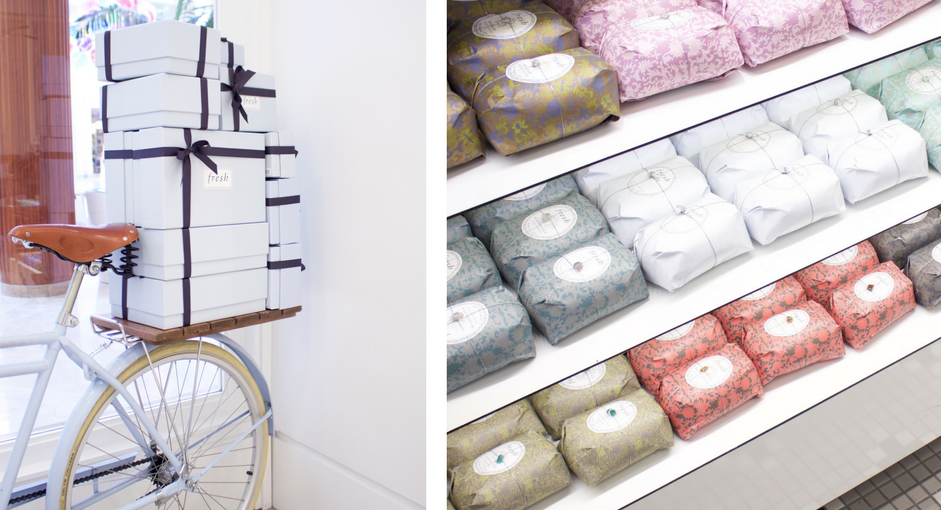 The Fabulous Gift Bar
The icing on the cake of my Fresh shopping experience is always the Gift Bar. Fresh has the most gorgeous packaging, making it the perfect place to pick up a gift. And of course, you can always treat yourself 😉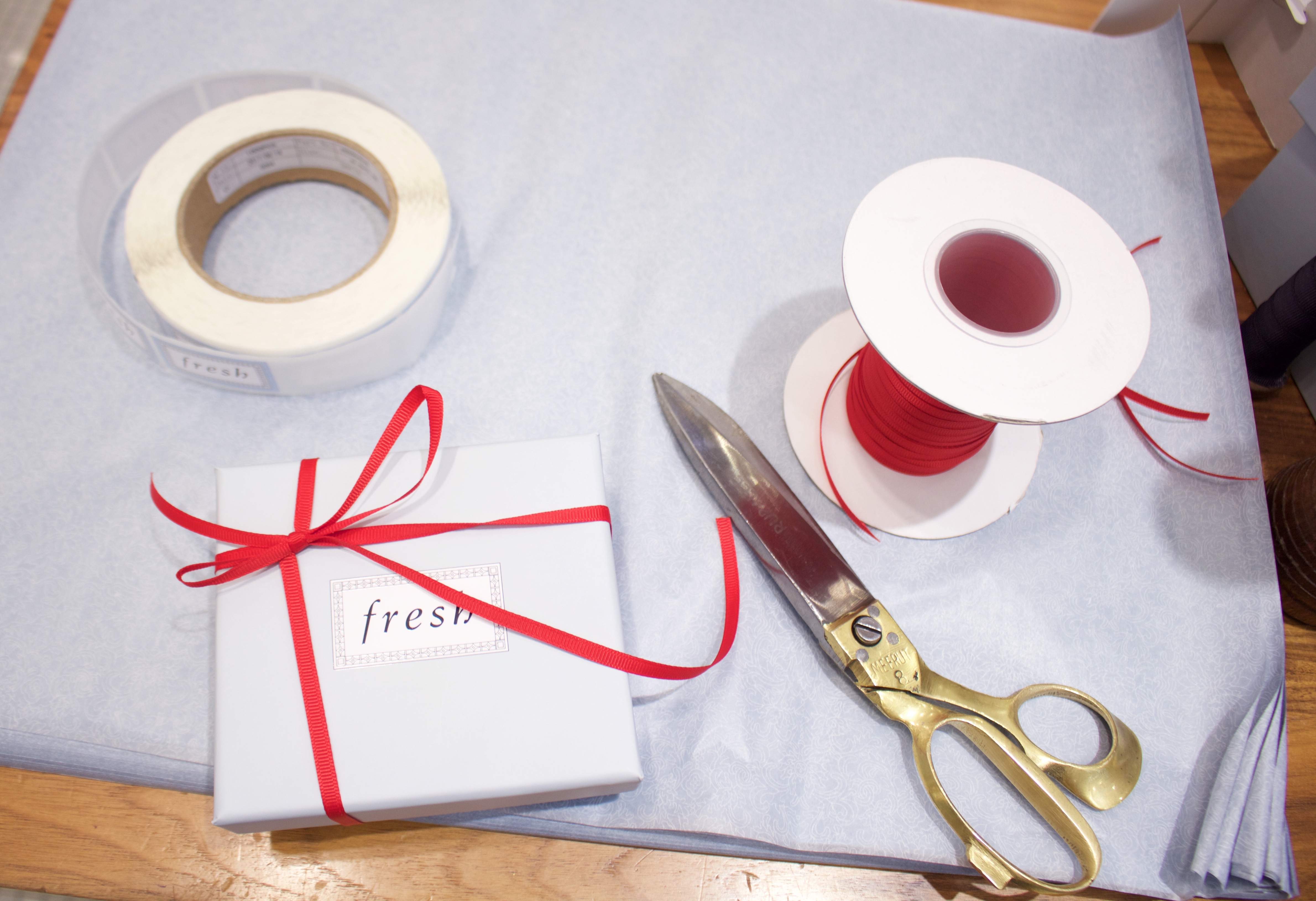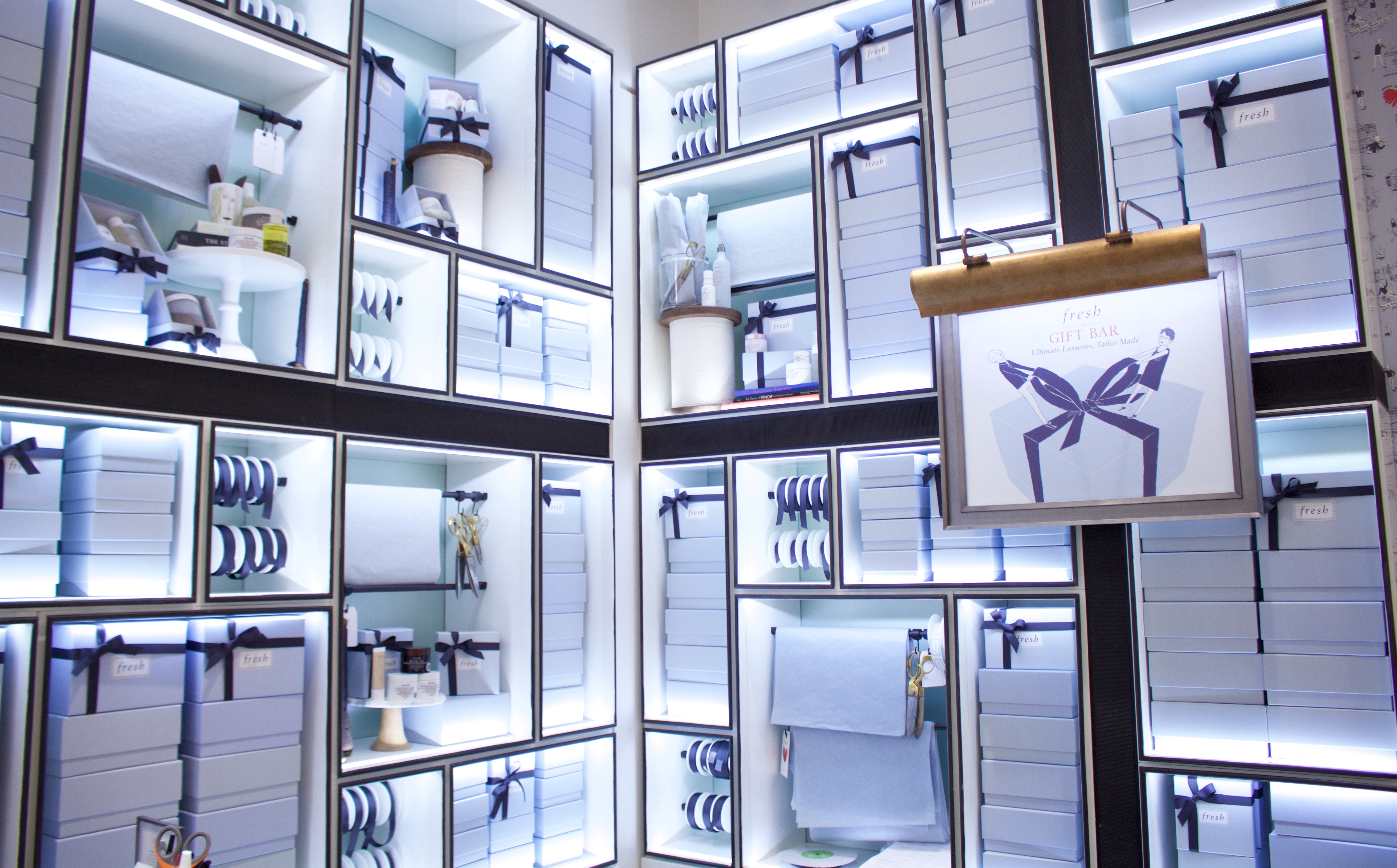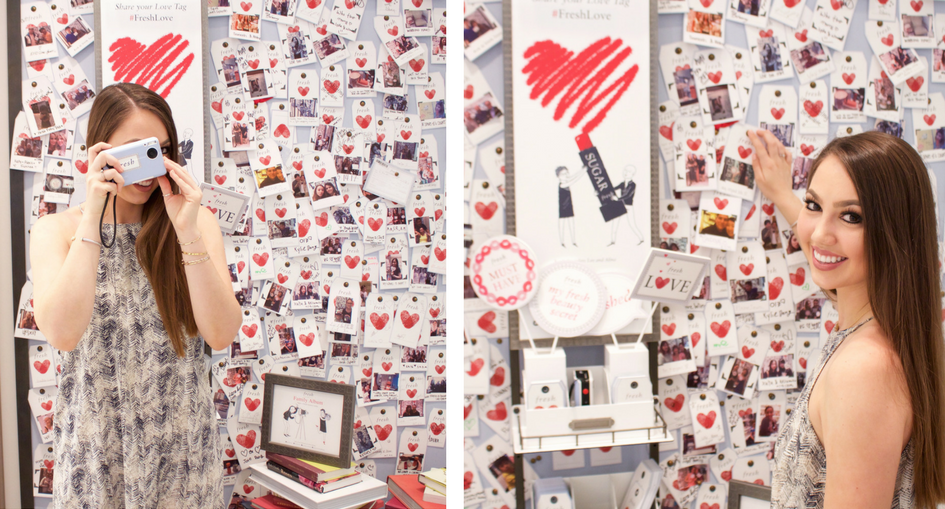 Smile For the Camera…
I even had the opportunity to snap a cute Polaroid to add to the store wall!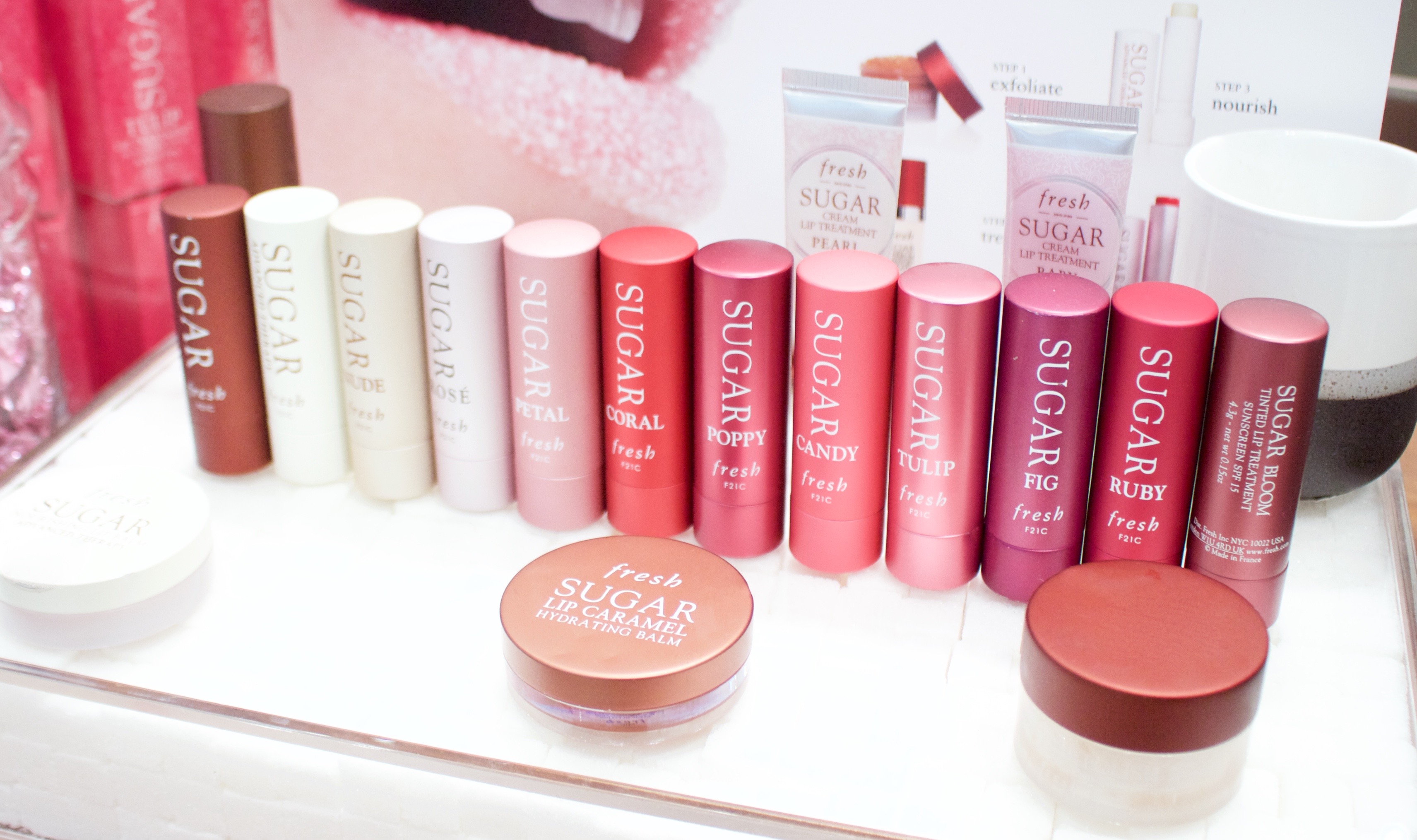 My Top 5 Favorite Fresh Products
As for my favorite Fresh products, it's hard to narrow it down because they are all amazing. After much thought, the ones below are my must-haves!
Brown Sugar Body Polish – I cannot say enough good things about this sugar exfoliant. After applying it in the shower, your skin feels softer and smoother. Also, it smells SO good! While I could go on and on, I'll keep things concise by saying that you NEED this product in your life.
Sugar Lip Treatment – This is the first product I tried from Fresh years ago and it still continues to be one of my favorites. It's hands down the best lip balm I've ever used. After just one application, your lips feel so smooth and moisturized. I use the untinted one, but the product also comes in many tinted shades.
Vitamin Nectar Vibrancy-Boosting Face Mask – I don't know about you, but I've been obsessed with face masks lately. Since this mask contains a concentrated blend of 50 percent crushed citrus fruits, it leaves your skin looking radiant. I've found that after using it my skin also looks smoother and brighter! Plus, it's good for normal, oily, combination, dry, and sensitive skin.
Lotus Eye Gel – If you struggle with puffiness under your eyes in the morning like me, this product is a must-try. It not only reduces puffiness, but hydrates the under-eye area, making your makeup go on flawlessly. Also, I want to note that it works for many skin types…normal, dry and combination.
Sugar Lip Polish – Say bye to dry, flaky lips. This exfoliant removes dry skin and then hydrates the lips, leaving them smooth, moisturized, and ready for lipstick application. Every lady needs this in her beauty routine.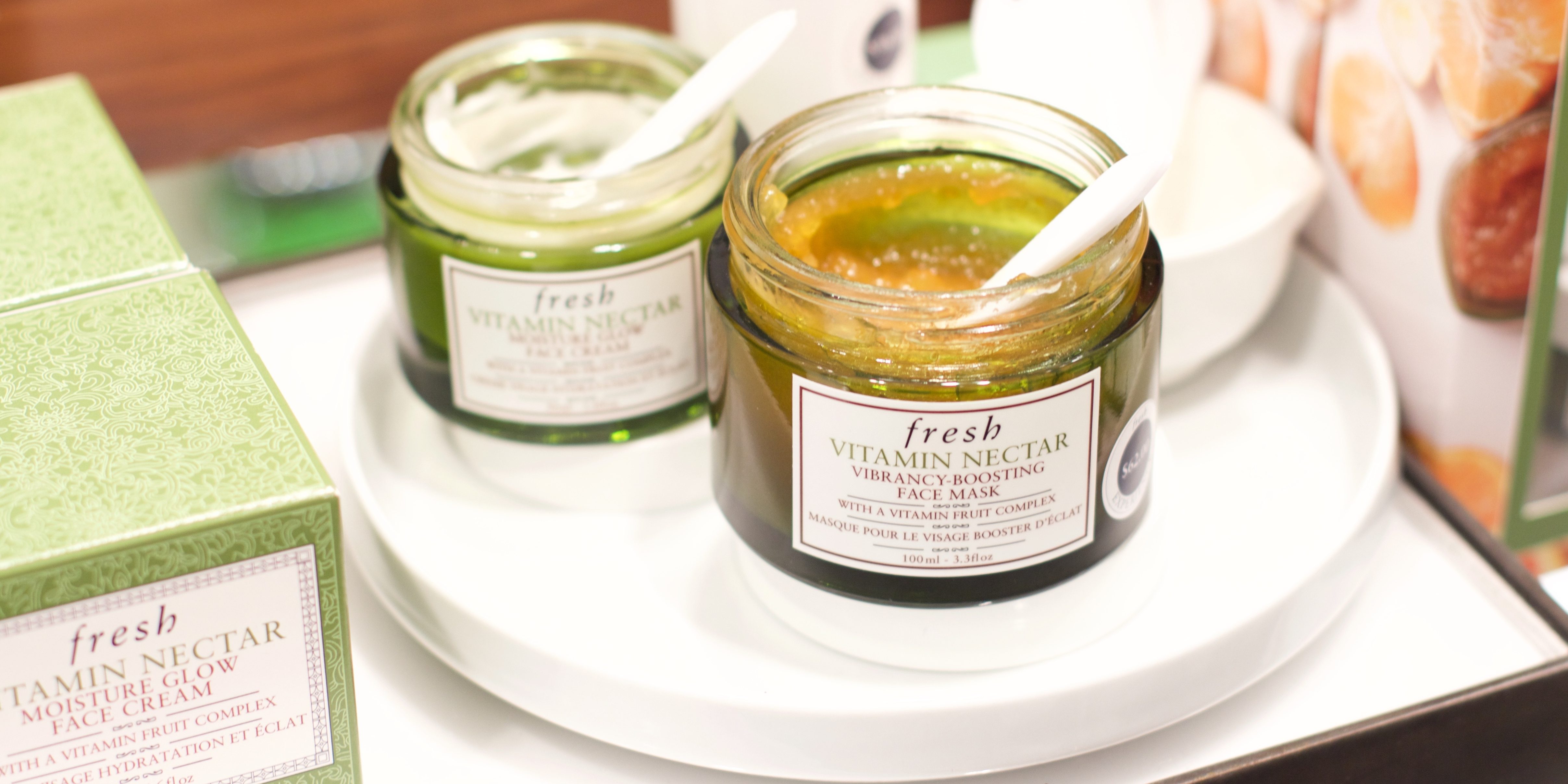 Don't Miss Out…New Fresh Family Rewards Program
Also, I have to mention that Fresh just came out with an AMAZING new rewards program. Their Fresh Family Rewards program has three different levels depending on how much you spend and as you move up the levels, you receive better and better perks. I mean getting rewarded for purchasing my favorite skincare products…sign me up! For signing up you receive a free Skincare Essentials kit, but the rewards don't stop there, just see the program breakdown below. The best part is that signing up is FREE! You can click this link to enroll.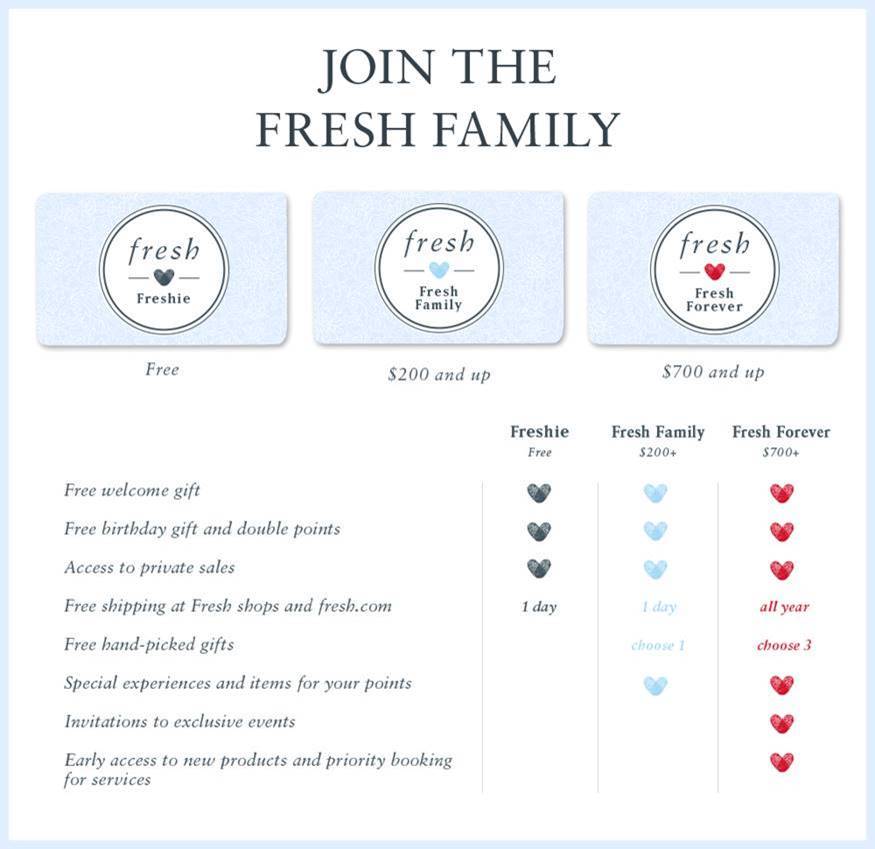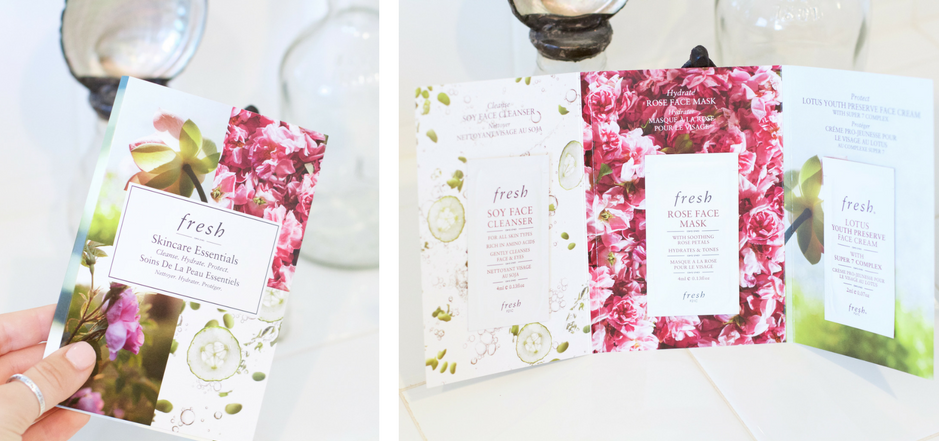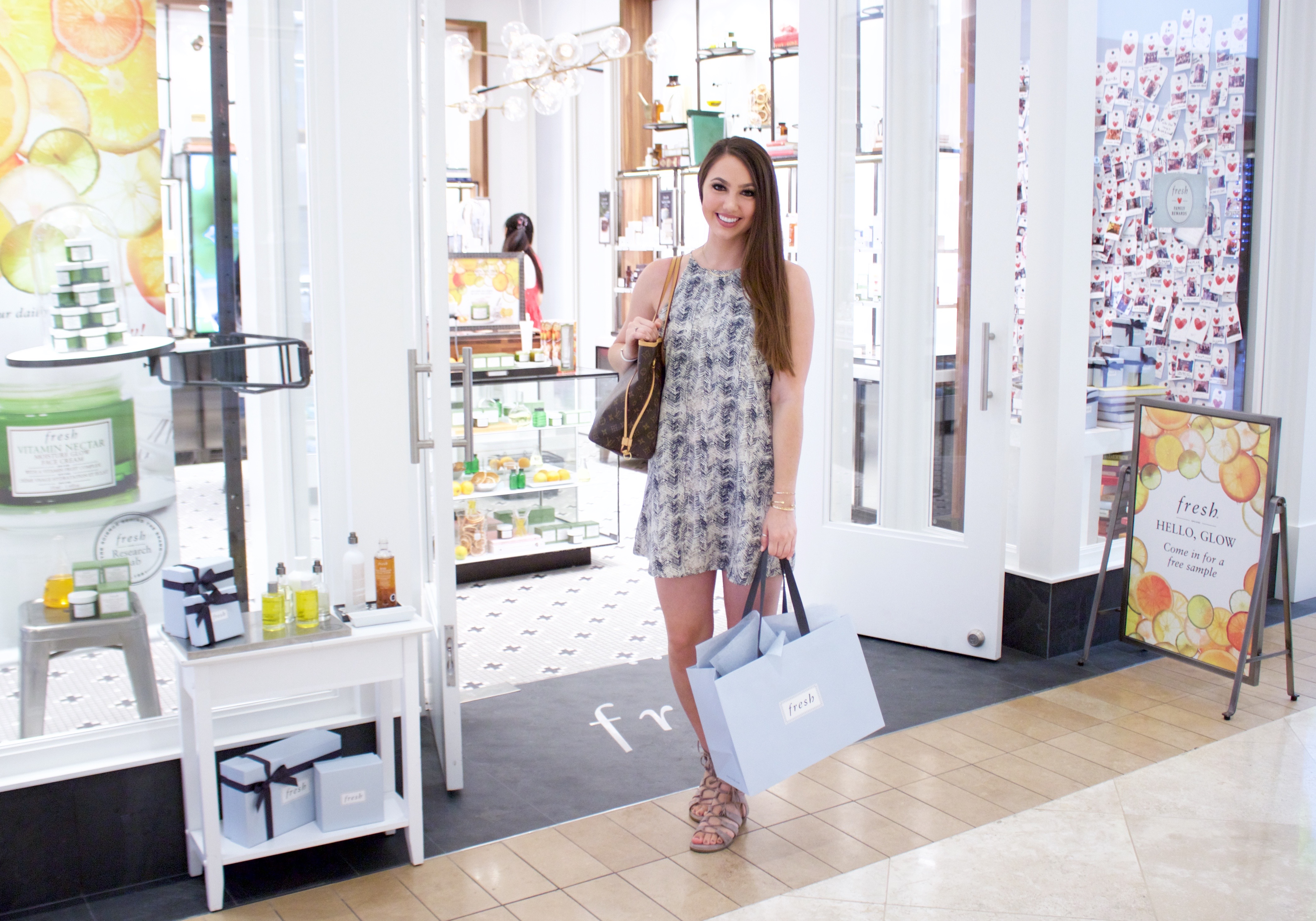 Thanks for reading!
xoxo Kendall
*Fresh + Bold PR gifted me products, but, as always, all opinions are my own. I only share brands and products on My Styled Life that I truly love.