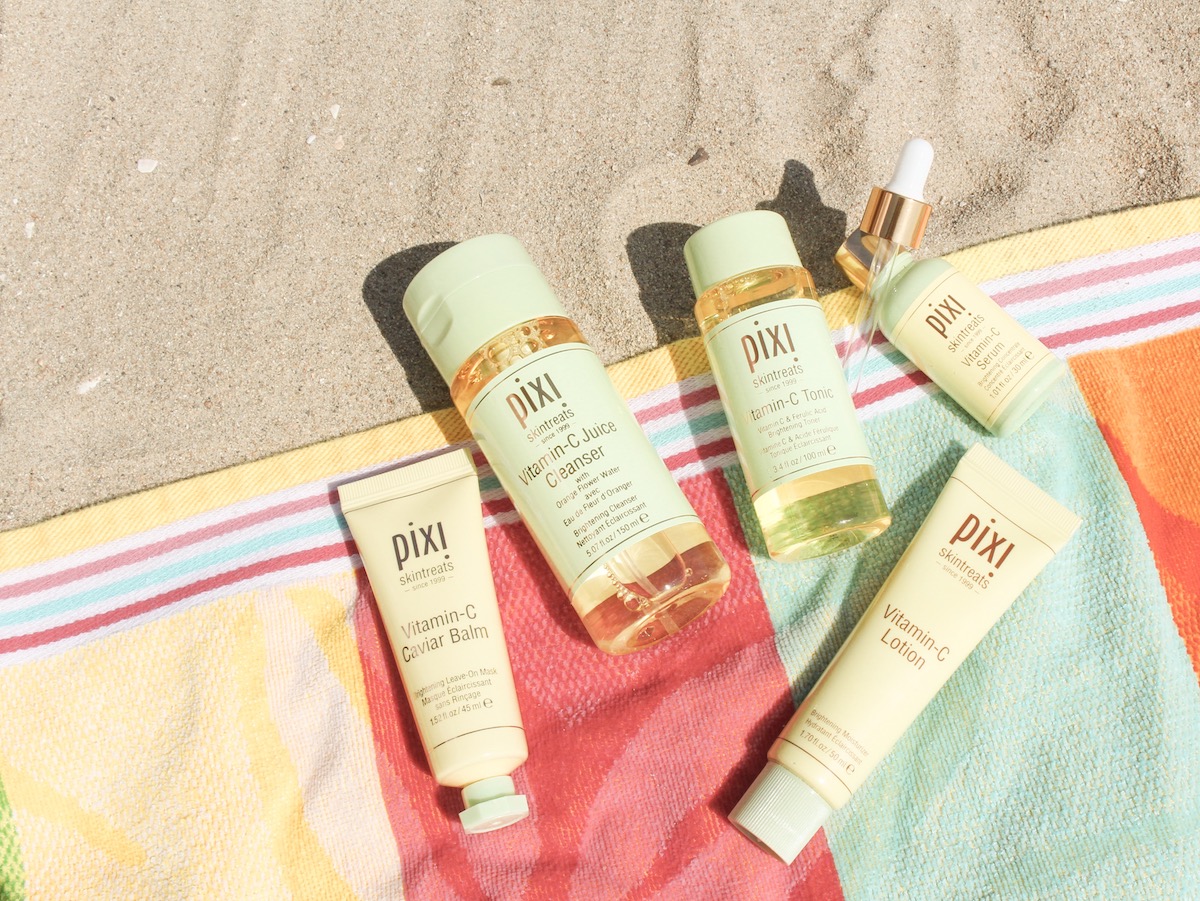 One of my favorite beauty brands, Pixi Beauty aka Pixy By Petra, recently launched a Vitamin-C Collection! Since I love trying new skincare products and currently lack anything Vitamin-C related in my skincare routine, I couldn't wait to try the collection.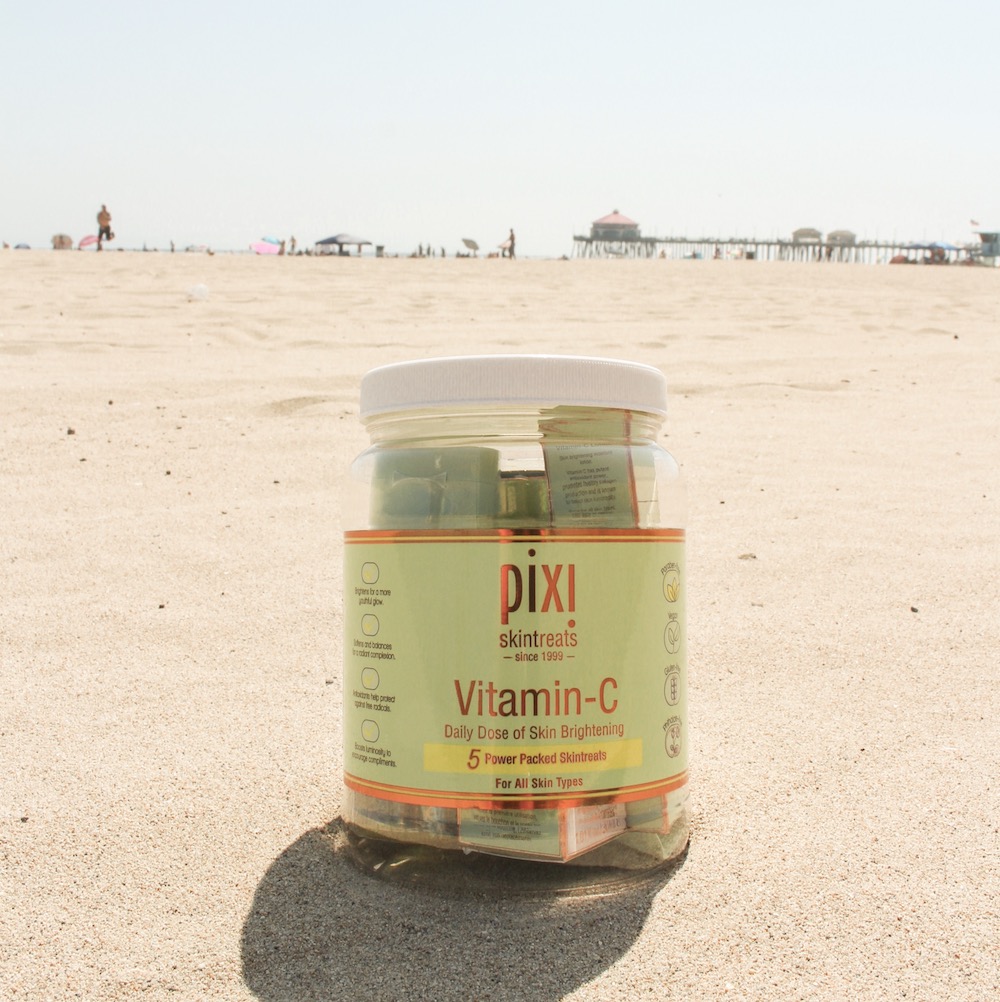 Vitamin-C Juice Cleanser
I'll be honest in that I like to take my makeup off with a makeup wipe. However, the makeup wipe never fully gets the makeup off my face. Recently, after using the makeup wipe, I've been reaching for this Vitamin C-Juice Cleanser.
I like that the bottle has a pump so I can place the cotton on top, pump the bottle and the cotton pad absorbs the product. Then, I simply rub the cotton pad over my face to remove any makeup left behind. With this product, there is no need to wash it after, making things even easier.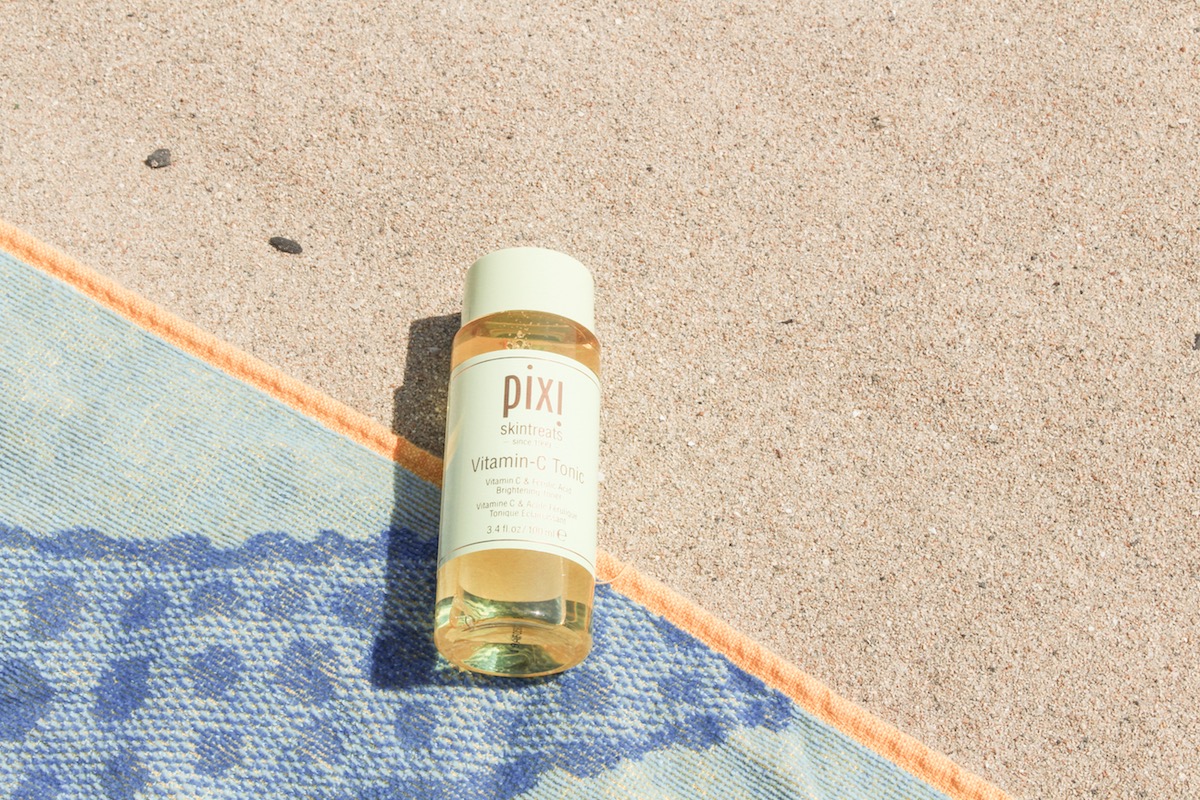 Vitamin-C Tonic
A toner is essential in any skincare routine. Since I like Pixi's infamous Glow Tonic, I couldn't wait to try the Vitamin-C Tonic. During the summer, my skin can get a little oily and I love how the tonic makes my skin feel more refreshed. Due to the product containing Vitamin C and ferulic acid, it also works to brighten the skin and I've noticed a difference.
This product is alcohol-free so I have not found it to be drying although I have a normal skin type. Use this product after cleansing your skin with the Vitamin-C Juice Cleanser and before you put on the Vitamin-C Serum.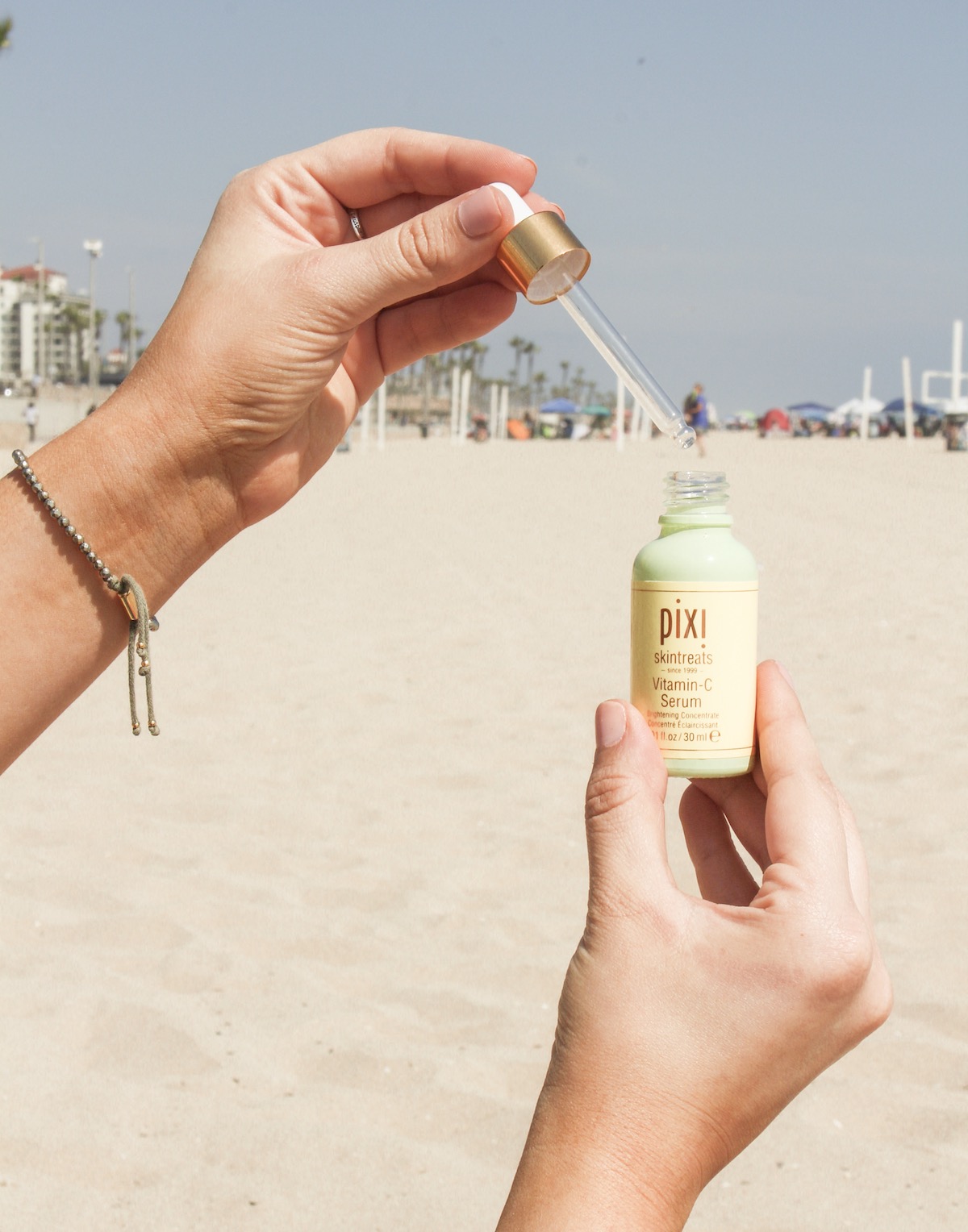 Vitamin-C Serum
Let's talk about this brightening and antioxidant serum! It includes Vitamin C and ferulic Acid, both of which reduce the effects of sun damage and free radicals. This may just be my favorite product in the collection. Not only does it smell like fresh lemons, but I feel that it does help smooth and clear my skin, leaving it with a brighter appearance!
Also, I make sure to not only put this product on my face, but also my neck and décolletage. Just use 2-3 drops of the serum after cleaning and toning and you're good to go!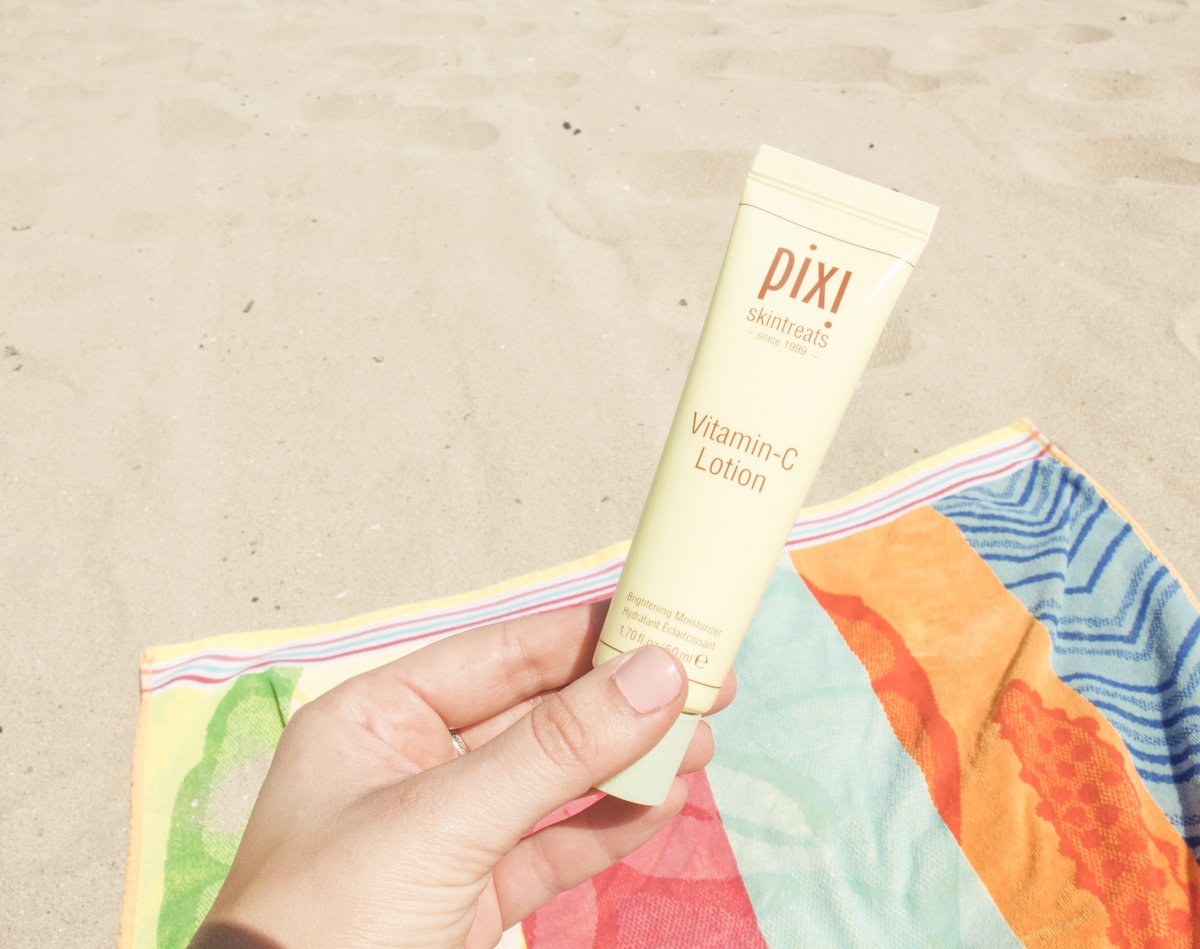 Vitamin-C Lotion
I'm always trying out new moisturizers and lately I'm loving the Pixi Vitamin-C Lotion. It's lightweight and hydrating. Perfect for applying to the face in the evening before going to bed. Also, I have been putting it on the tops of my hands. Women often forget to moisturize this area and it's key to ensure younger looking hands as we age.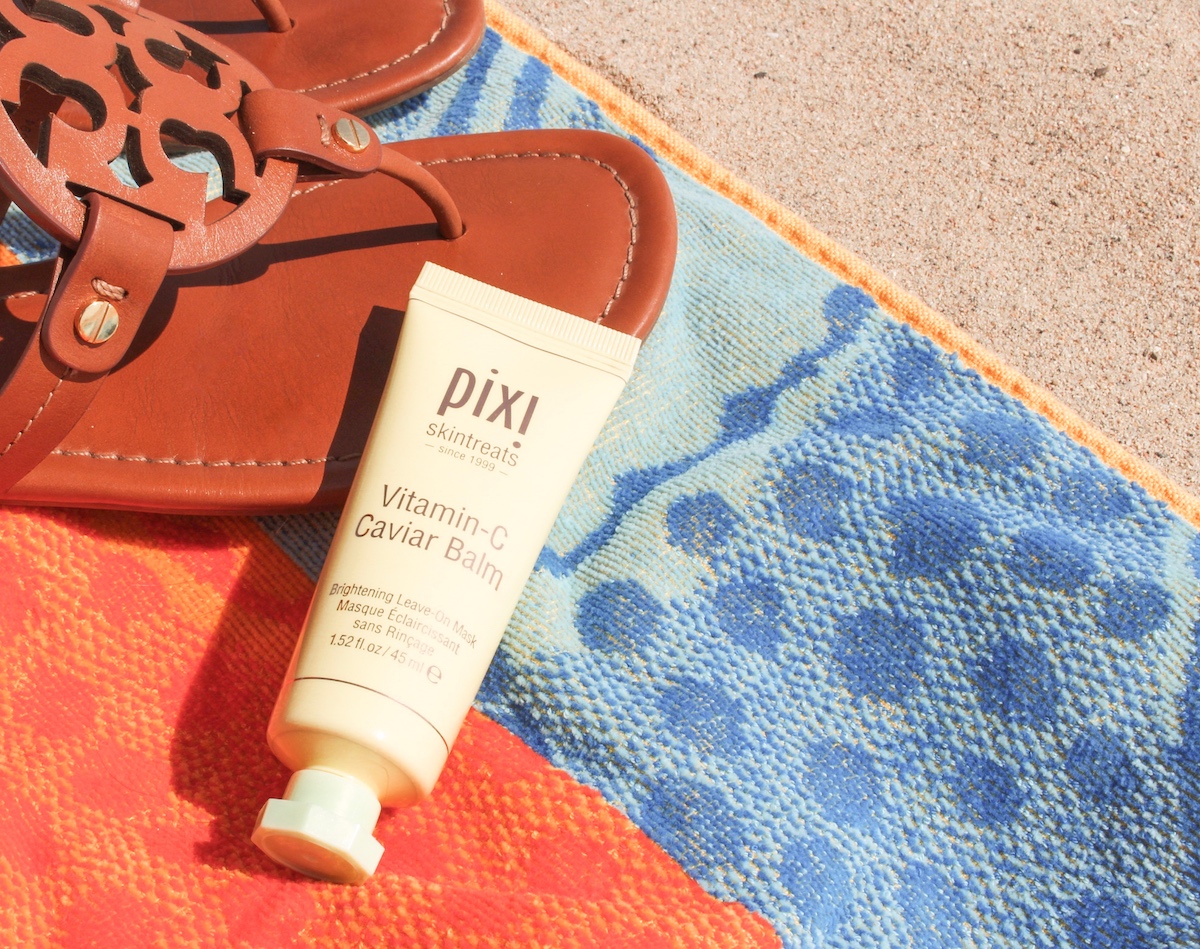 Vitamin-C Caviar Balm
The name of this product immediately caught my attention when I first saw it. The Pixi Beauty Vitamin-C Caviar Balm is a brightening leave-on mask and I'm sure many of you, like me, are all about skin masks! I've been putting this on my face as the last step in my skincare routine before bed and I like how it makes my skin look more bright and glowing come morning. I use this a couple times a week!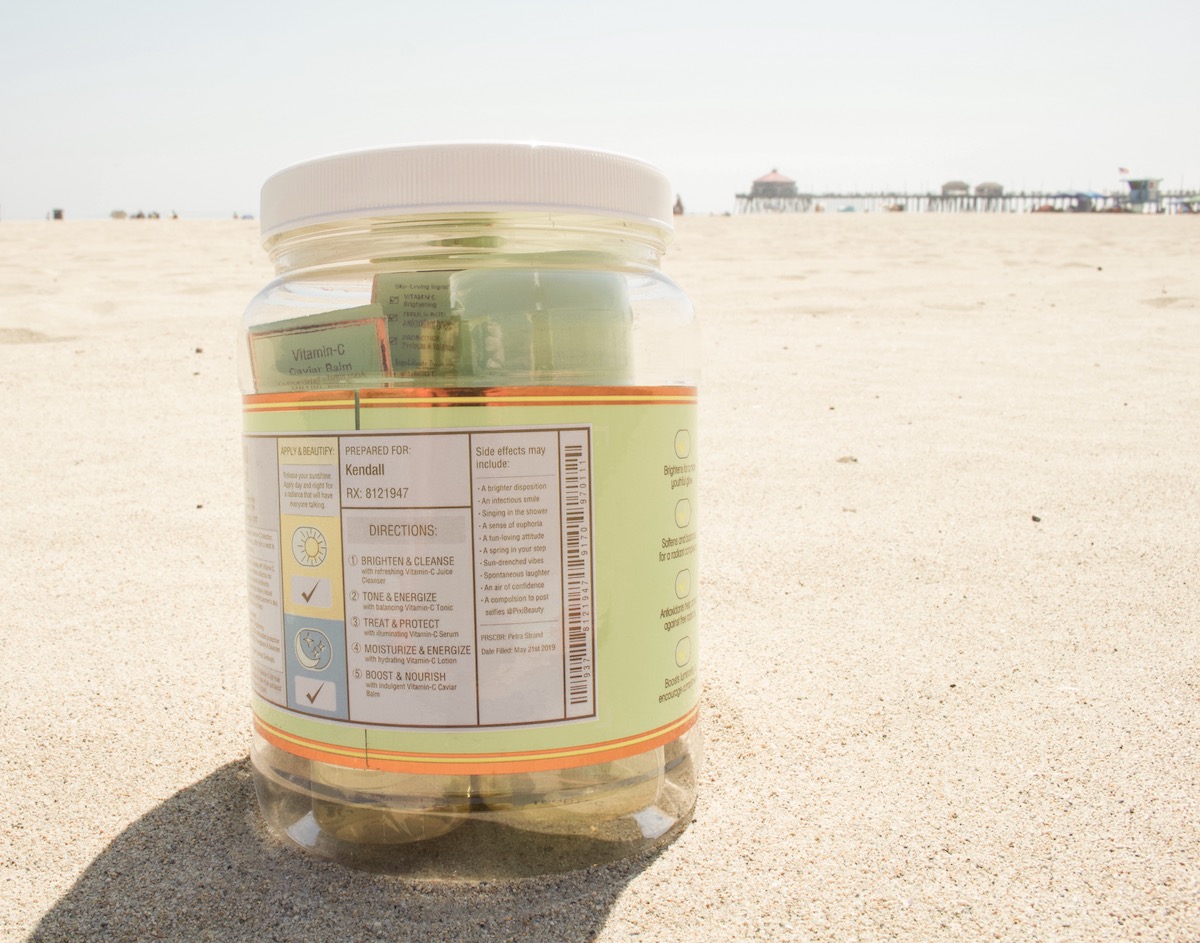 Thanks for reading! Also, check out my post on my favorite Pixi Beauty products! I'm thinking of doing an updated version of the post soon so be sure to subscribe to my email list.
xoxo Kendall