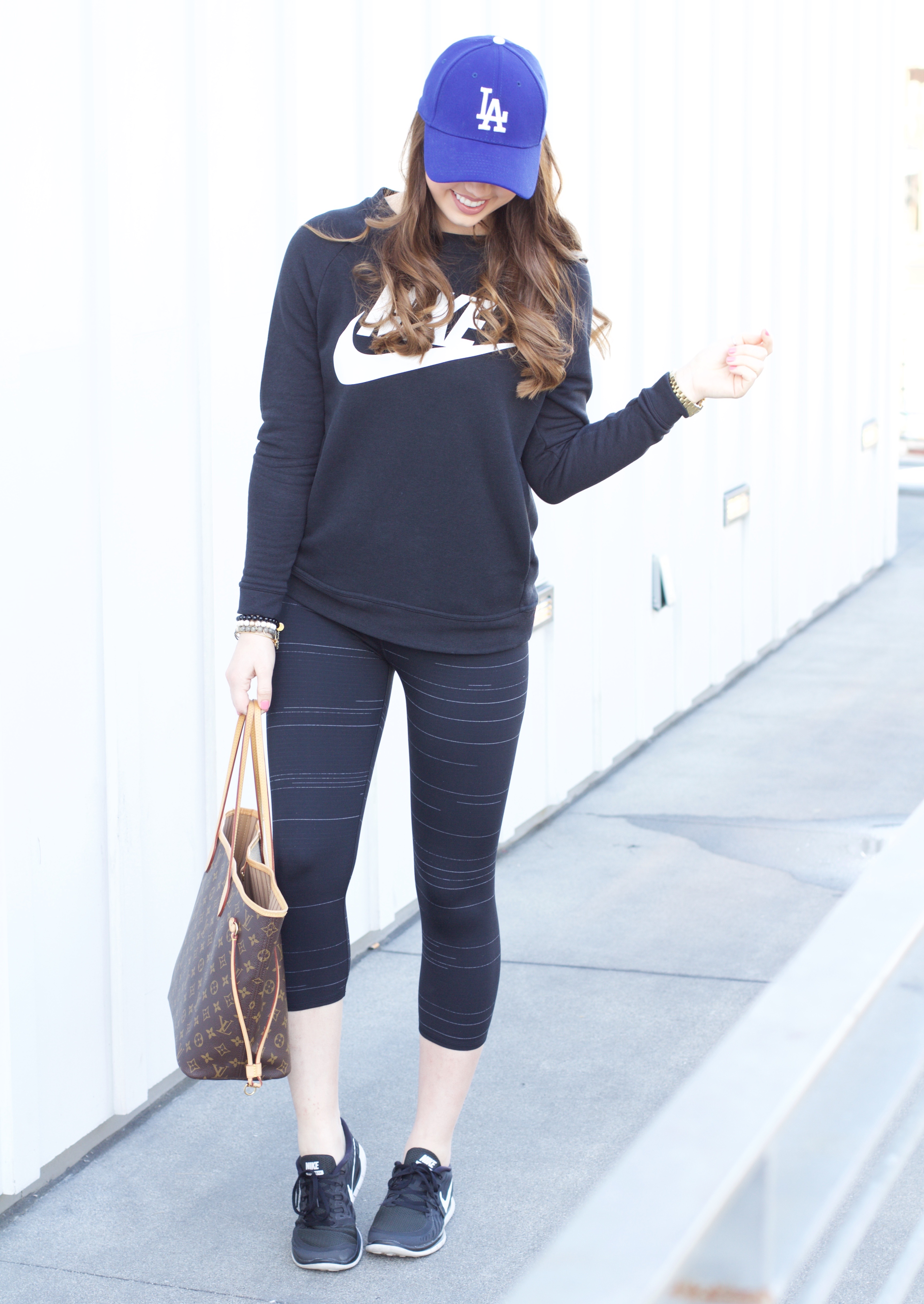 It's no secret that athleisure has been a huge trend the past few years. In fact, I think it is beyond a trend and whether you like it or not, it is here to stay. Personally I'm loving it because some days I'm just not in the mood for real clothes! Today I'm excited to share my three tips for styling an athleisure outfit so that you too can rock this trend while not looking like you're heading to the gym!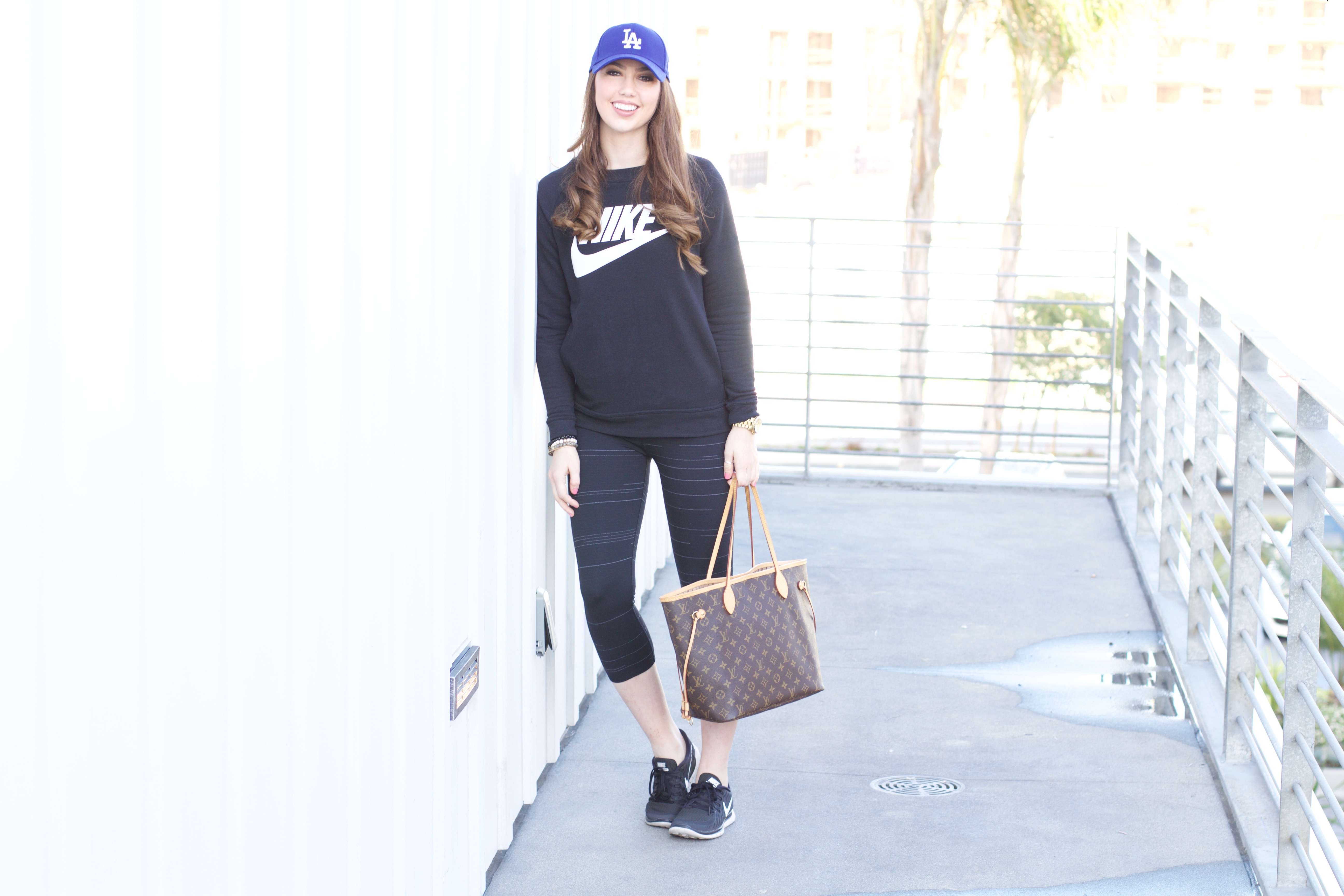 Layer on Jewelry – Just because you're rocking workout clothes doesn't mean you can't accessorize your outfit like you normally would! When I wear a sporty chic look I always throw on some jewelry! For this outfit I chose to go with a lot of arm candy – how cute are these beaded bracelets?! – and a statement watch.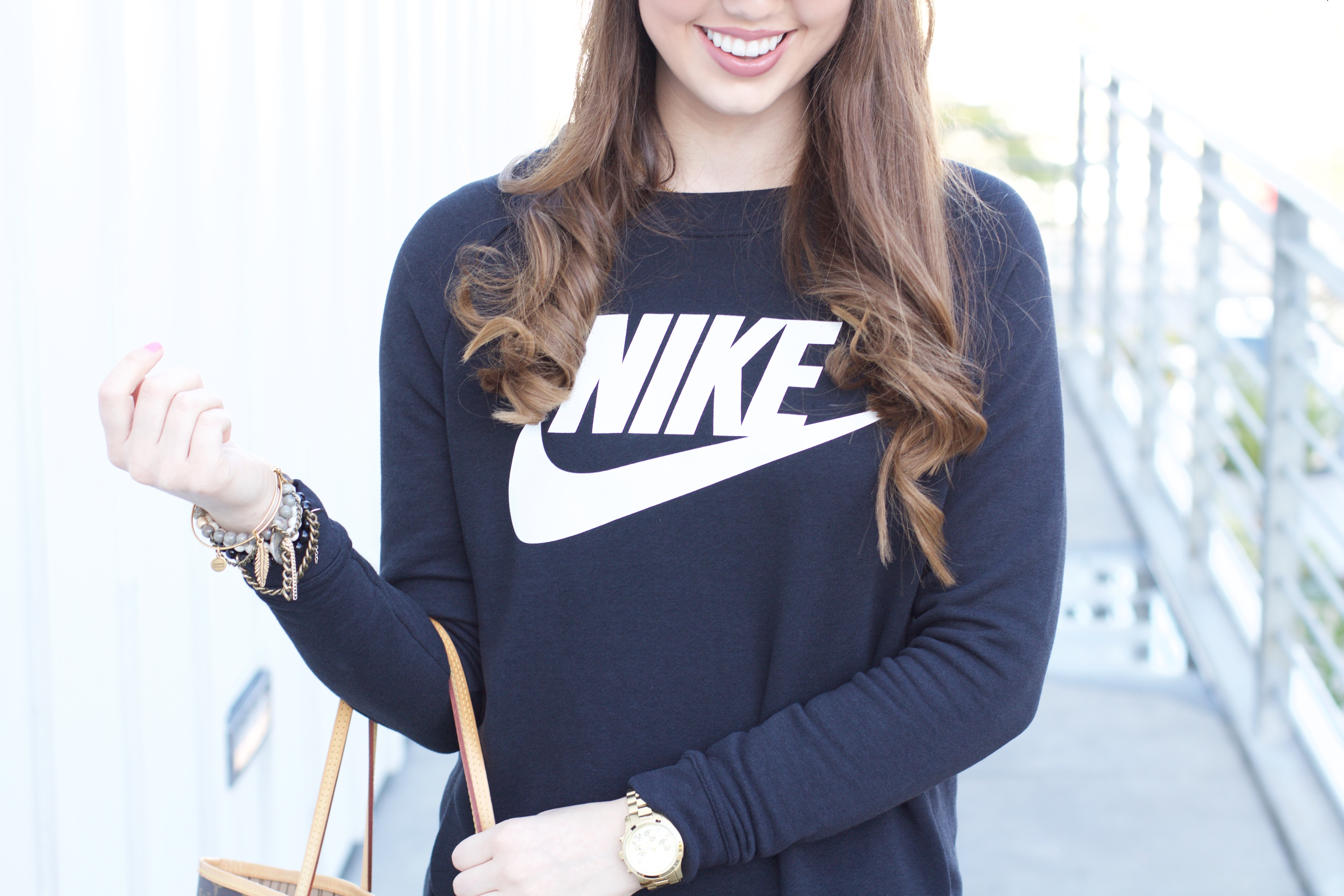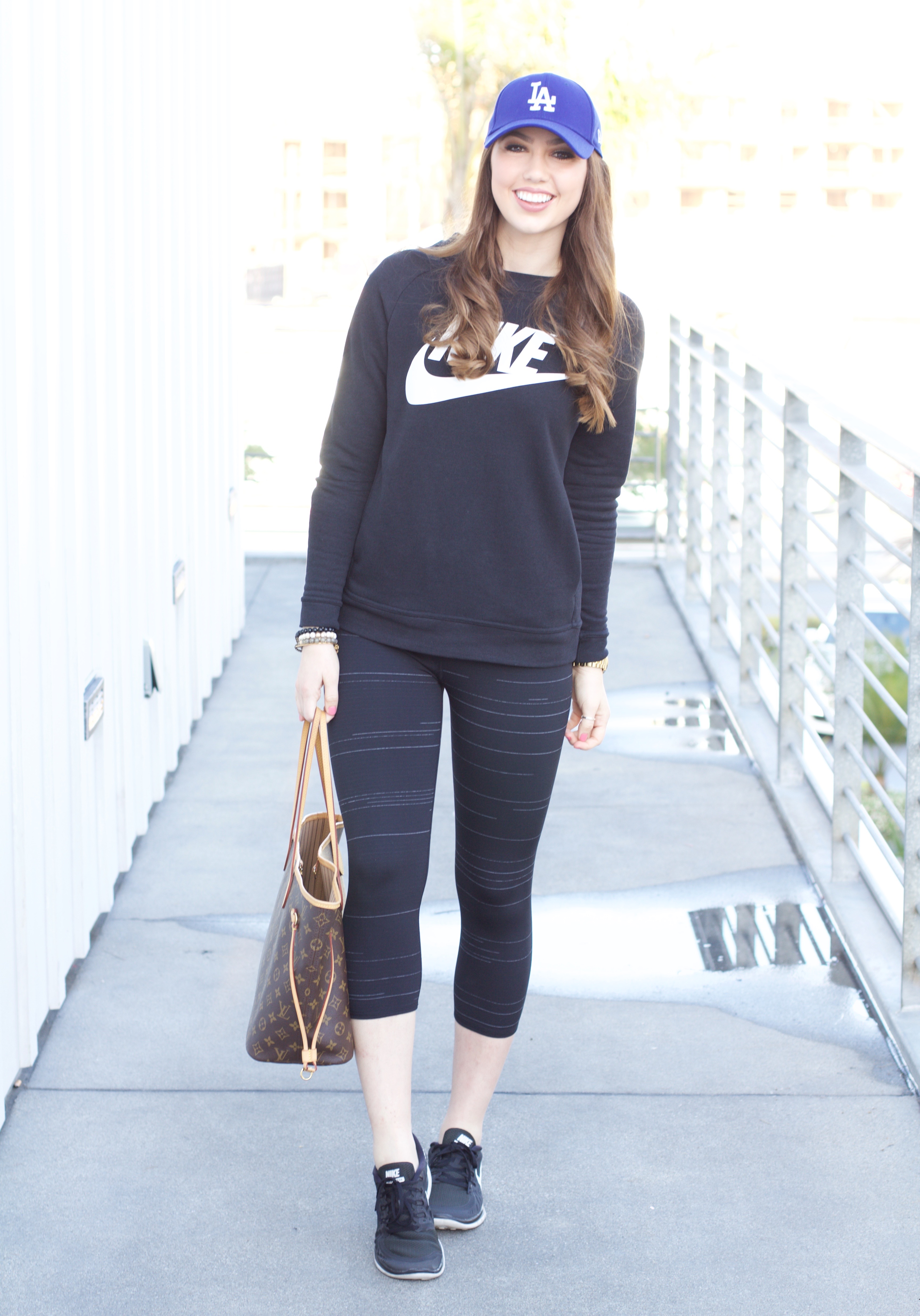 Use a Nice Handbag – Chances are you aren't taking some designer bag to the gym – at least I never do. By choosing a nice purse to pair with your athleisure look, you make it clear that you are purposefully wearing workout clothes to look chic. Of course the handbag doesn't have to be designer, but I recommend staying away from huge backpacks that look like they are meant to go in a gym locker.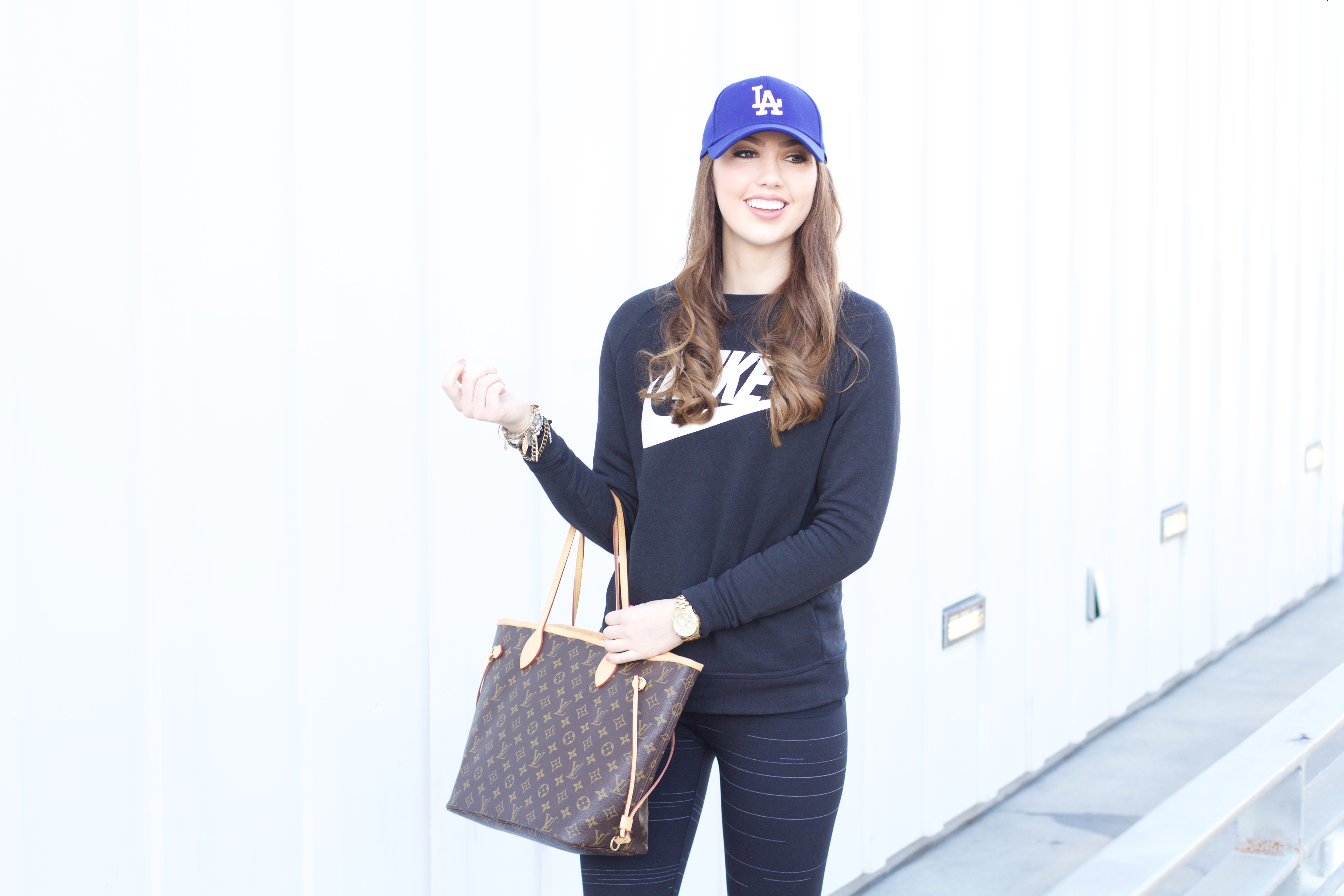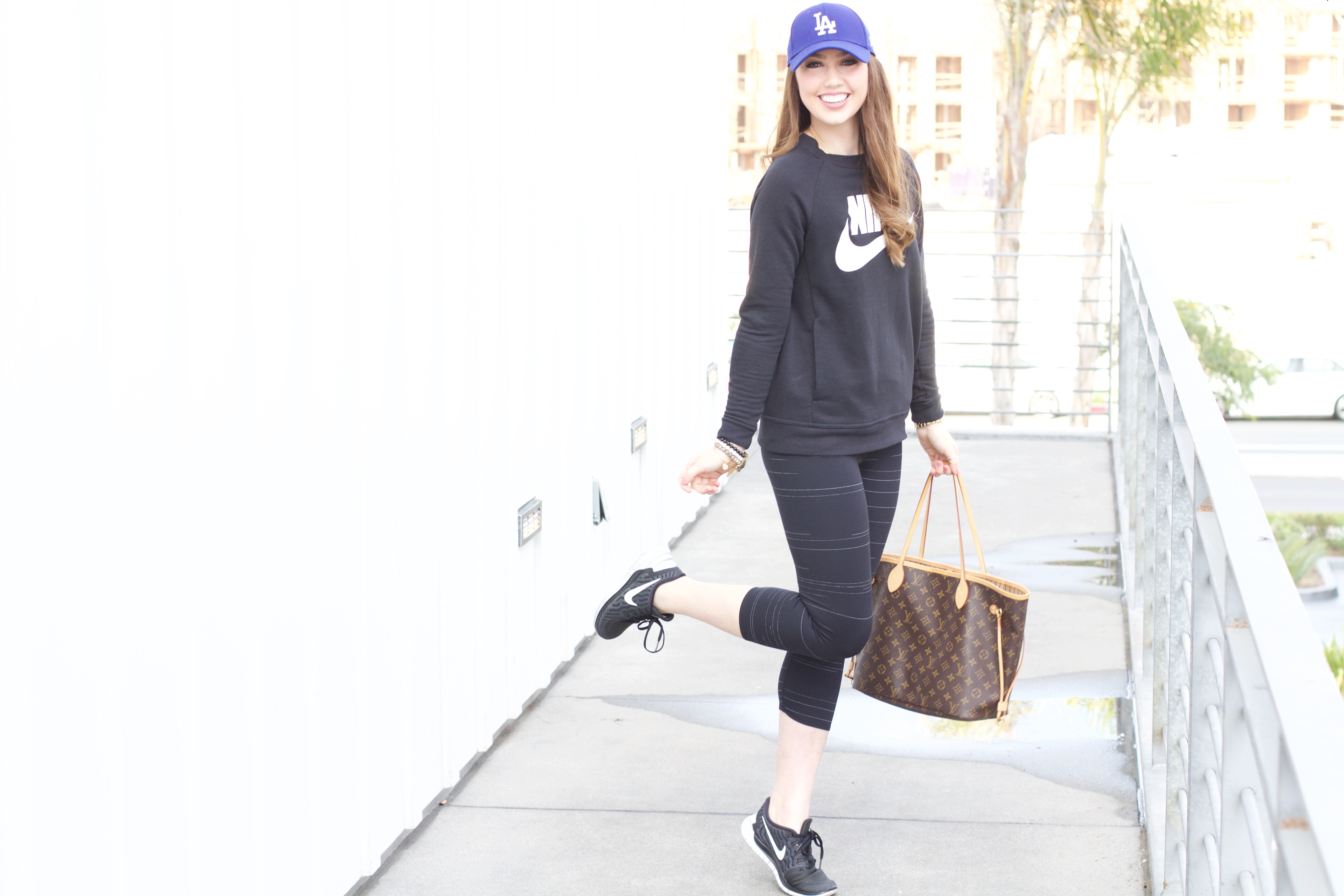 Take time for Hair/Makeup – This is my key tip for making it clear that you are going for the athleisure look, not the "I just left the gym look." I simply curled my hair with a straightener – yes that is possible – and made sure to do my everyday makeup look which is similar to the one in this tutorial. This will not only make you look so much more put together, but I also guarantee you will feel more confident!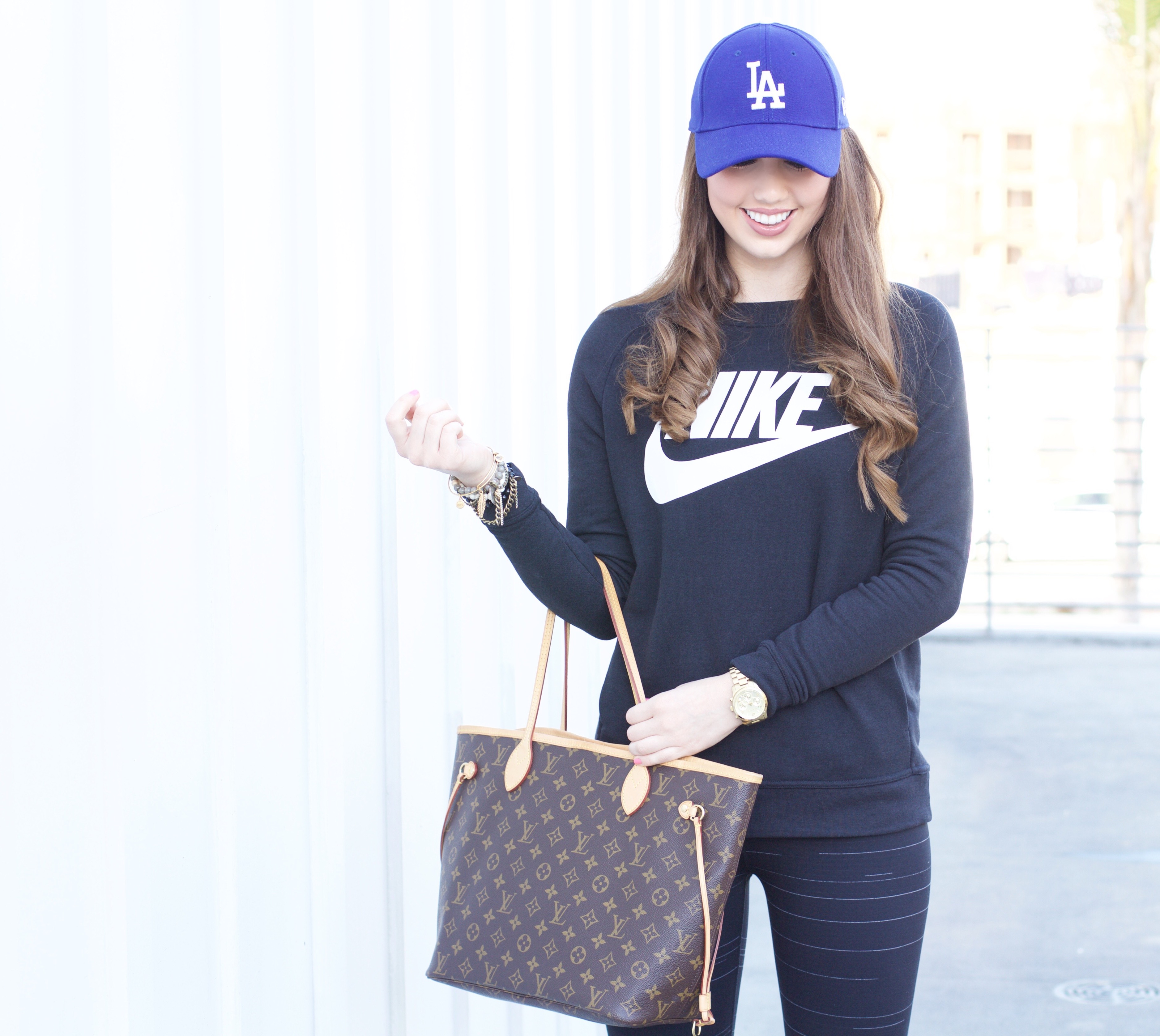 Nike Black Sweatshirt | Dodger's Hat | Black and Striped Salar Capri Workout / Yoga Pants | Nike Free RN (newer version) | Gold Watch | Beaded Bracelets | Feather Charm Bracelet
Thanks for reading!
xoxo Kendall