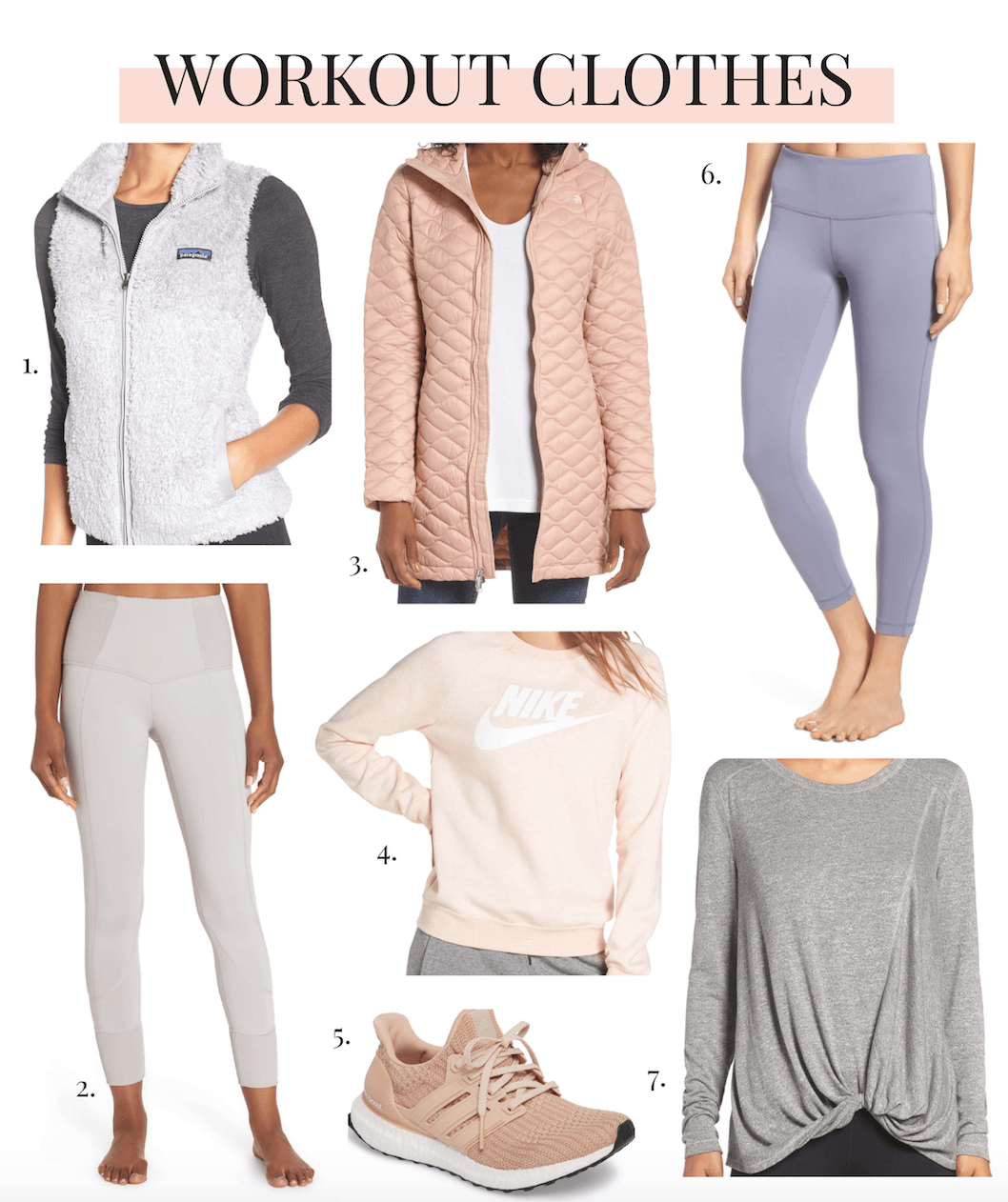 New year, new workout goals, right?! If you're planning to commit to working out more this year, then you need cute workout clothes! I don't know about you, but new activewear always motivates me to push myself harder in my workouts.
Some of you requested for me to share some of my fave workout wear finds, hence this post! I tried sticking with neutral pieces that can be paired with existing activewear you already own. However, if there is something particular you are looking for, just comment below and let me know. I'd be glad to hunt down the perfect item for you.
For leggings or yoga pants, one of the more popular, but not as expensive, brands is Zella. While Zella has the traditional black leggings, I think that their light gray or lavender ones are a great way to change things up. Pair them with a twisted long sleeve top and a fuzzy vest to create a stylish workout outfit. Also, I'm loving this light pink sweatshirt. It is great for the winter months! Which piece is your favorite?!
Shop My Workout Picks:

Thanks for reading! Don't miss out on my past workout posts.
xoxo Kendall