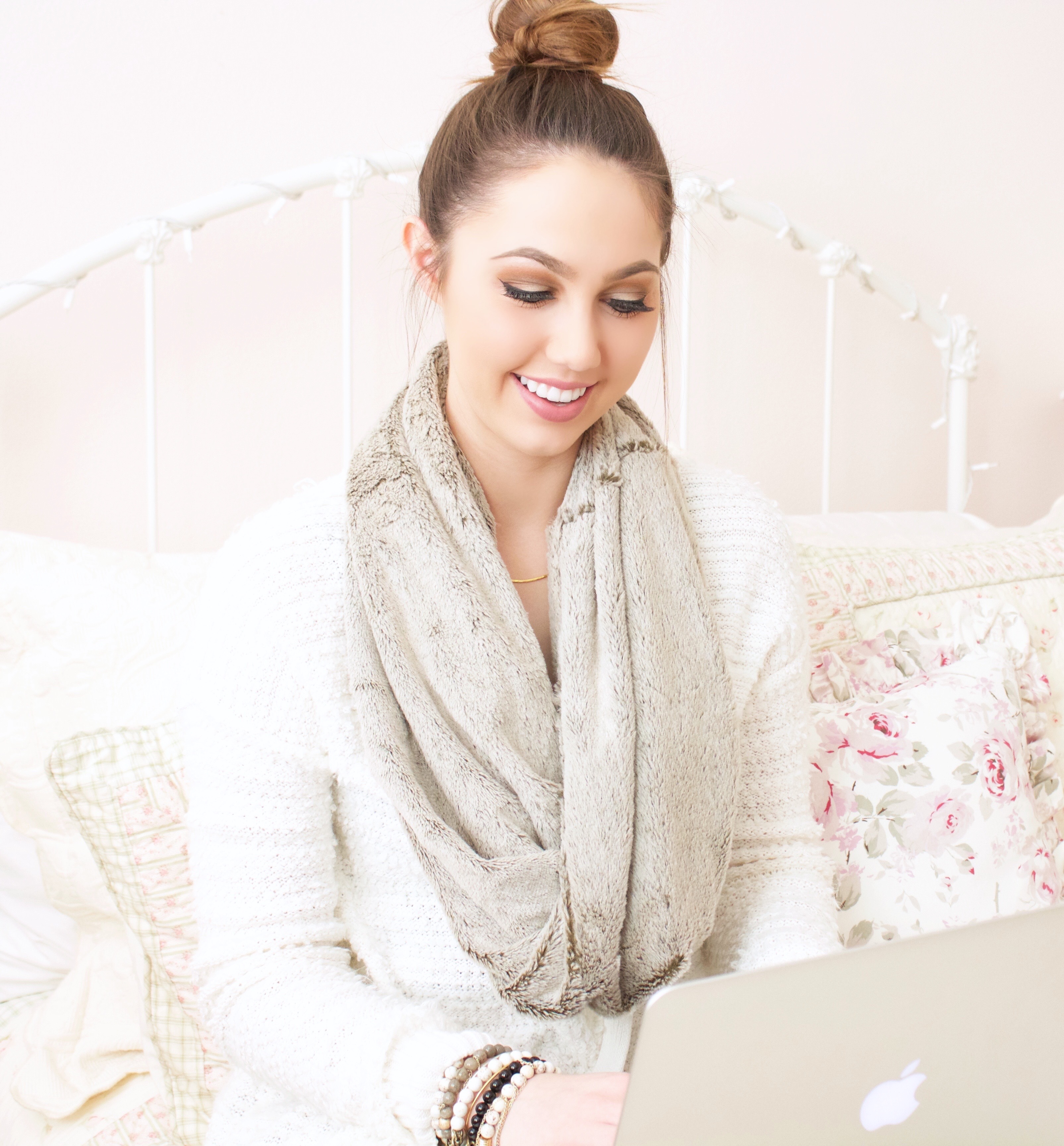 If you read my previous post, then you know that Monday was my One Year Blogiversary! As with any birthday or holiday, I always say why celebrate for one day when you can celebrate all week!? With that being said, I'm sharing more personal posts all week so that you can get to know more about me and my experiences thus far with MSL!
Since I love reading posts from other bloggers about what they have learned from blogging, I wanted to share what I've learned during the past year!
Blogging is SO Rewarding! Every day I'm amazed by the emails I get from companies wanting to work with me…WITH ME! Like what?! Every time I get an email about a collaboration, whether from a well-established or a start-up company, I get super excited. What's equally as exciting is hearing from my readers that they loved a certain post or that they could relate to it. I love that I've created a community that can just talk about fashion and beauty. A community that puts aside our differences and focus on our shared interests. For these reasons and many others, I can honestly say that blogging SO worth it.
Blogging is HARD! I know this point seems to contradict #1, but if you're a blogger, you understand this! As I briefly mentioned in Monday's post, blogging isn't as "easy" as it seems to be. For each post I take at least 100 photos (usually around 150) just to get 8-15 really good ones and I spend hours writing and editing exactly what I'm going to say in the post as well as linking every item that is featured. You're probably thinking that it doesn't sound too bad but the amount of hours I put in per week to create 3-4 new posts a week would probably shock you. I'm by no means complaining about it because I absolutely love what I do, but the point is that if you're friends with a blogger or if you follow one and think wow their life is so easy – they just have to look cute in clothes – please reconsider your perspective. There is so much behind the scenes work that you don't even know about!
Comparison Kills. As much as I want to say that I've never compared my blog/Instagram/success to those of other bloggers, I'll admit that I have. Let me just say that this is a bad, bad idea! Blogging is already hard enough – see #2 – and comparing just makes you feel worse about yourself. It makes you go crazy wondering what this or that blogger is doing to make their following grow so fast or how this blogger got to partner with a certain company that you're dying to work with. Over the past year, I've learned to stop comparing and just focus on my blog. Instead of spending hours pouring over someone else's IG to figure out their strategy, I instead focus on creating my own because in the end, the only person who can grow my following is myself.
The Competition is Fierce. This one is no joke. While I have made some amazing blogger friends who I'm so so so thankful for, I've also witnessed the other side of bloggers. Certain bloggers are cutthroat and they will pretend to be your friends when it is convenient, dropping you once they have become more successful than you or even lying to you about different things. As much as I thought this kind of drama stopped in high school, it didn't and I've learned to be cautious with who I choose to associate with. This has been a good thing because it has allowed me to focus on my friendships with bloggers who actually want me to succeed.
Blogging isn't as "Glamorous" as it Seems. When I first started blogging, I had no idea what I was getting myself into! A blogger's job is to make everything seem glamorous – workout looks with a full face of makeup, pretty breakfast spreads, perfect pictures in the middle of the street (not pictured – running so you don't get hit by a car) – but behind the scenes is far from it. An hour can go by just trying to shoot one flat lay photo for Instagram, thirty minutes can go by deciding what Instagram photo to post next so it doesn't mess up your feed (the grid of all your photos)…you get the point. None of this is explained to you when you make the commitment to start a blog, but you learn quickly.
There are so many other things that I've learned over the past 365 days, but these are the ones that really stand out! I hope you enjoyed this more personal post! I'm hoping to write more of these in the future if you like them!
Thanks for reading!
xoxo Kendall