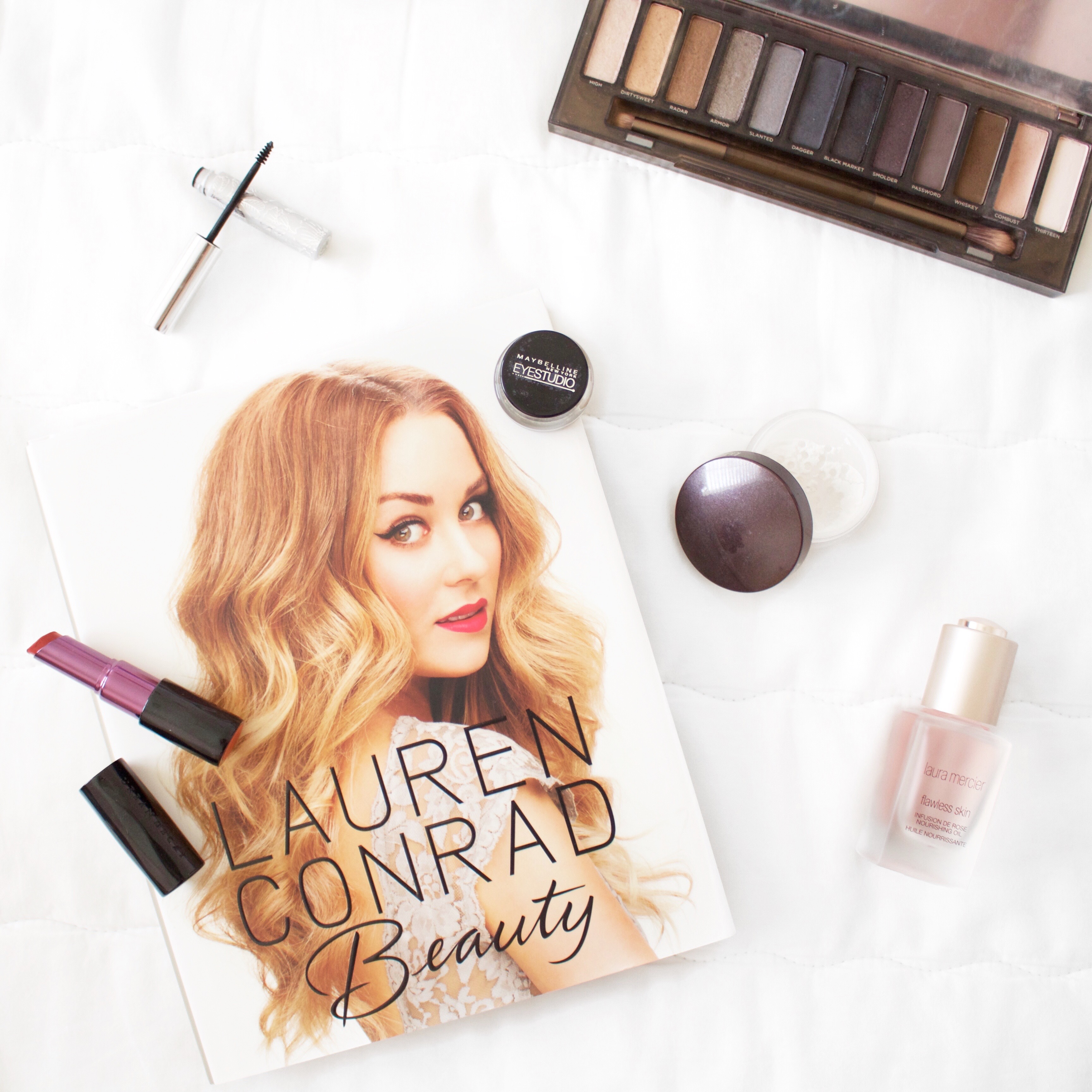 In case you haven't checked your calendar yet, tomorrow is love day! I'm sure many of you have dinner plans and while you may have your outfit planned, you probably still haven't figured out quite what to do with your makeup! Today I'm sharing some of my favorite beauty products that when combined will create a beautiful Valentine's Day makeup look! These are products I swear by so even if you're not heading out on a date, check them out anyways because you will fall in love with them too!
Laura Mercier 'Flawless Skin' Infusion de Rose Nourishing Oil – If you want an oil to apply to your face before your makeup to nourish and hydrate the skin, try this one! It not only smells wonderful, but my face always feels great after using it!
Urban Decay Naked Smoky Palette – If you're looking for a Valentine's Day makeup idea for a romantic night out, this palette is definitely the one you need! Create a sexy smoky eye by using the matte browns in the crease ("combust" and "whiskey"), matte black ("black market") in the outer corner, and the gold color ("dirtysweet") across the lids. Do this before applying foundation so that the eyeshadow fall out doesn't ruin your foundation.
Maybelline Lasting Drama Eye Studio Gel Liner – To take your makeup to the next level, add winged eyeliner using this gel liner! It's affordable and high quality! I use the shade blackest black. See this video for how to apply winged eyeliner.
Laura Mercier Secret Brightening Powder – Use this if you have trouble with your under eye concealer creasing! I've fallen in love with the product and have no plans of switching to anything else.
Clinique Bottom Lash Mascara – I love this mascara for reaching all those tiny bottom eyelashes.
Urban Decay Matte Revolution Lipstick (shade Temper) – I just realized they aren't going to be making this lipstick anymore and I'm sad because the color was such a pretty, unique red. If you're looking for a traditional red, this one is my fave because it has blue undertones which make your teeth look whiter!
Have you tried any of these products?
Thanks for reading!
xoxo Kendall