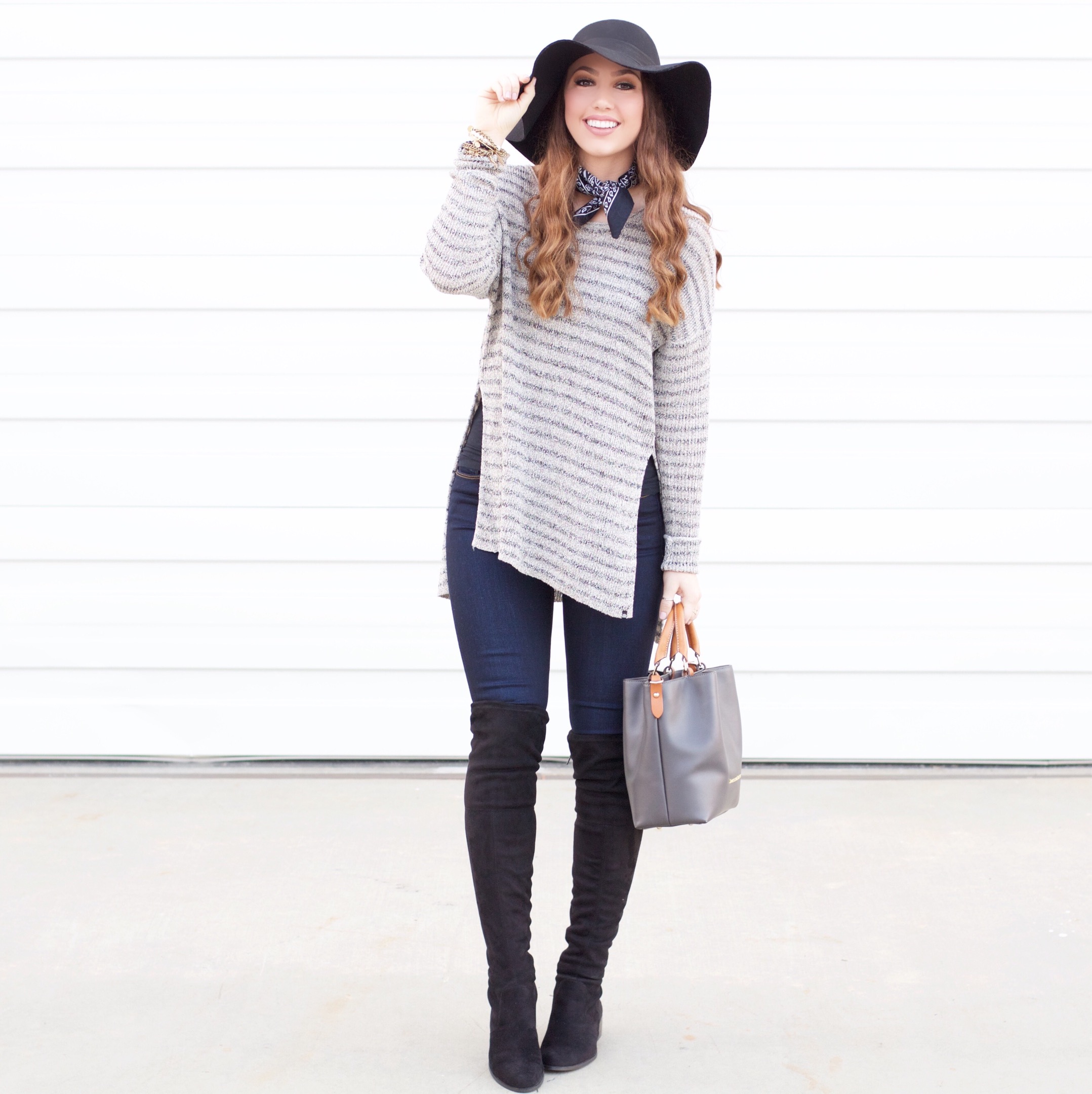 Over-the-knee (OTK) boots have been super popular this winter season! Once purchased though the question of how to style them comes up! While this really just depends on your personal preference, I wanted to share how I wear my OTK boots to help you get an some ideas!
To start, in the winter I always pair my OTK boots with skinny jeans or leggings. Since the boots are tight fitting and so tall, it would look weird to wear loose pants with them. Tight pants give the appearance of longer legs. While I already have long legs and can get away with wearing a longer top with my OTK boots, if you're on the shorter side, I recommend wearing a shorter top so that your legs look longer. In this outfit, my top is on the longer side, but the slits on both sides of the top allow you to see my pants, lengthening my legs in the process.
If you want to downplay the look of the boots, I recommend wearing a longer black coat with them. It will look put together while not drawing a ton of attention to them.
As for the rest of this look, I threw on a black floppy hat, but then felt like my neck was a little bare. After trying necklace after necklace to no avail, I decided to try a bandana and it was perfect! I know it can seem scary to wear such an item when it's not wild west dress-up day, but trust me, it will look so cute. I received many compliments on my outfit.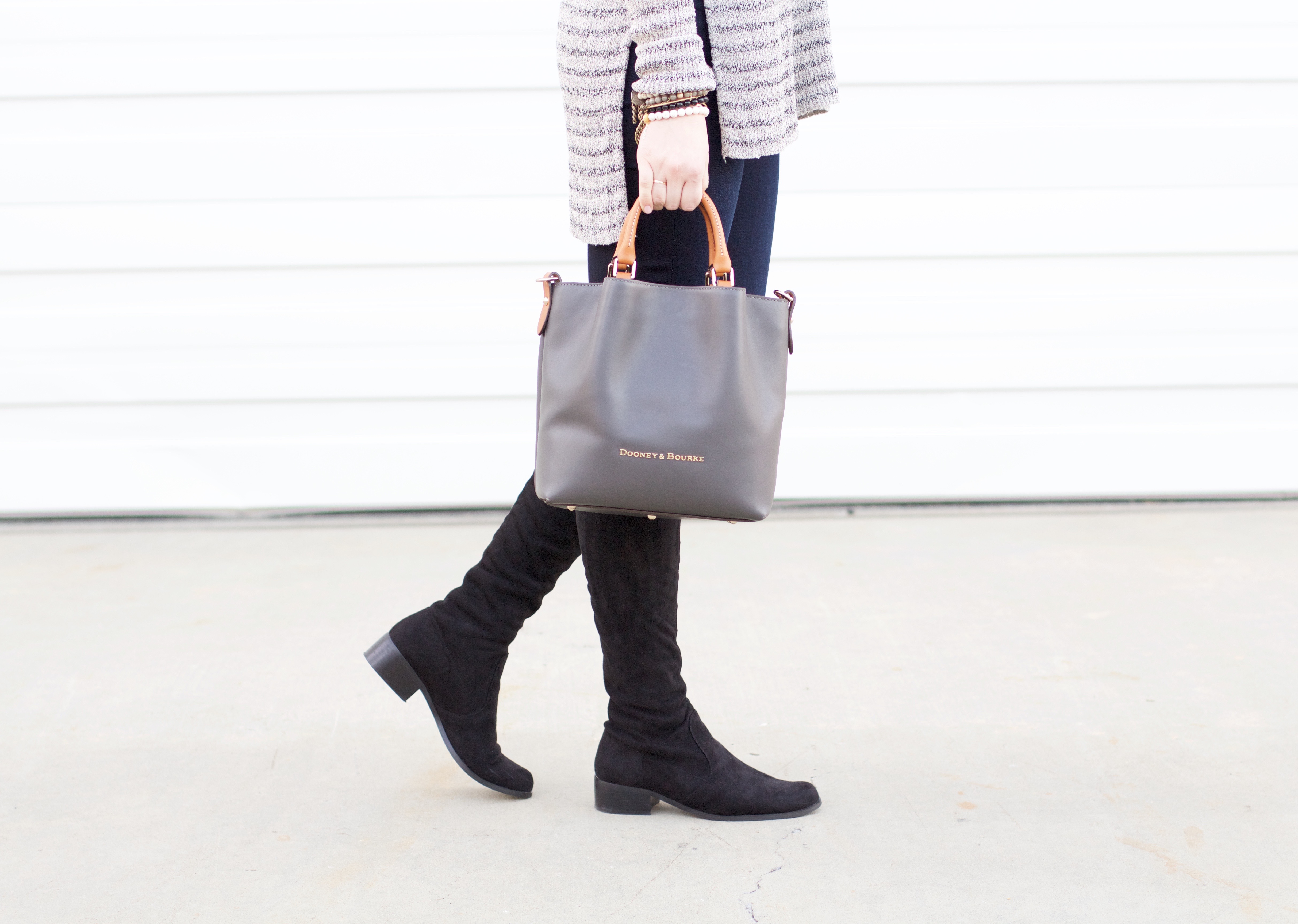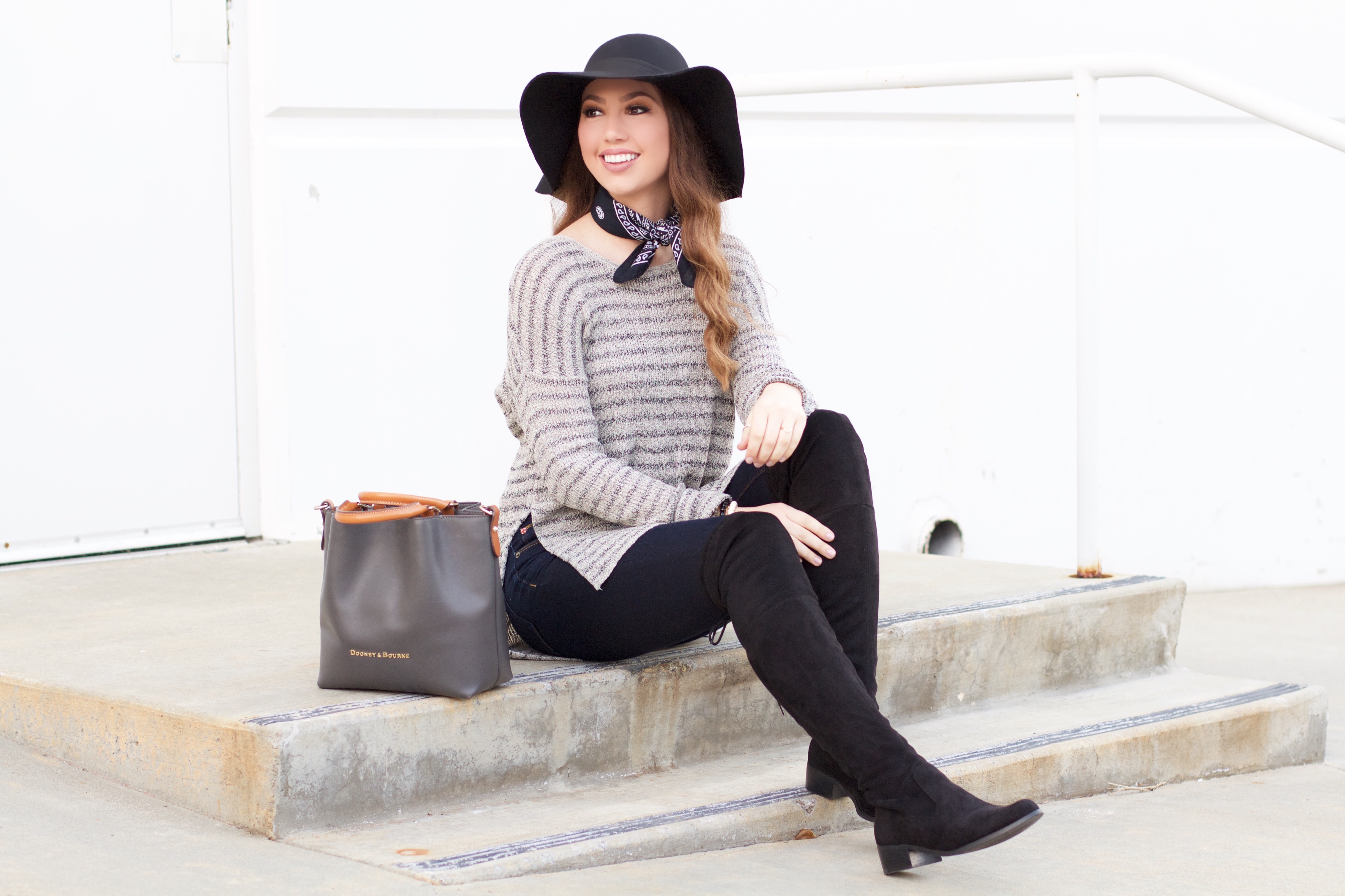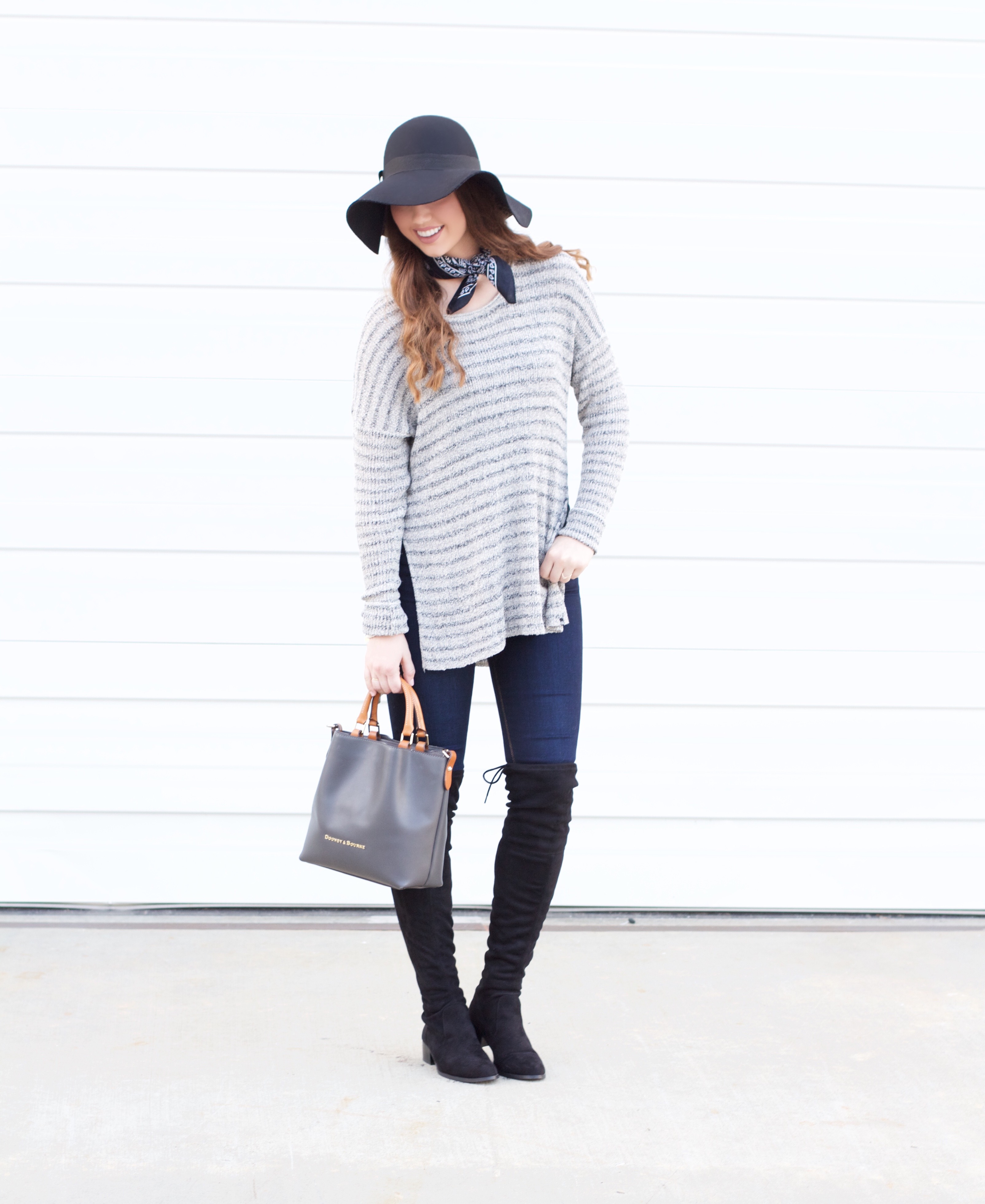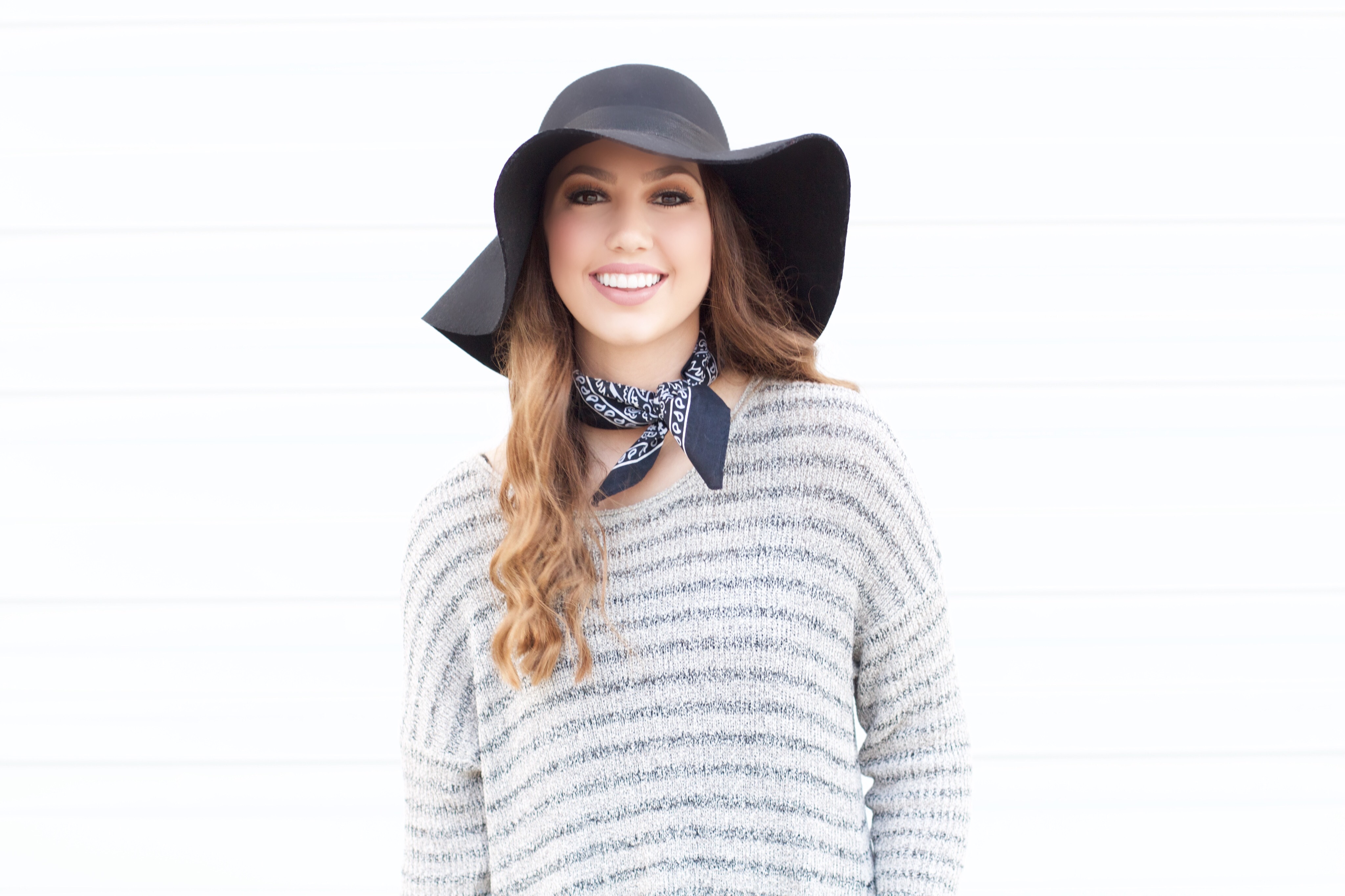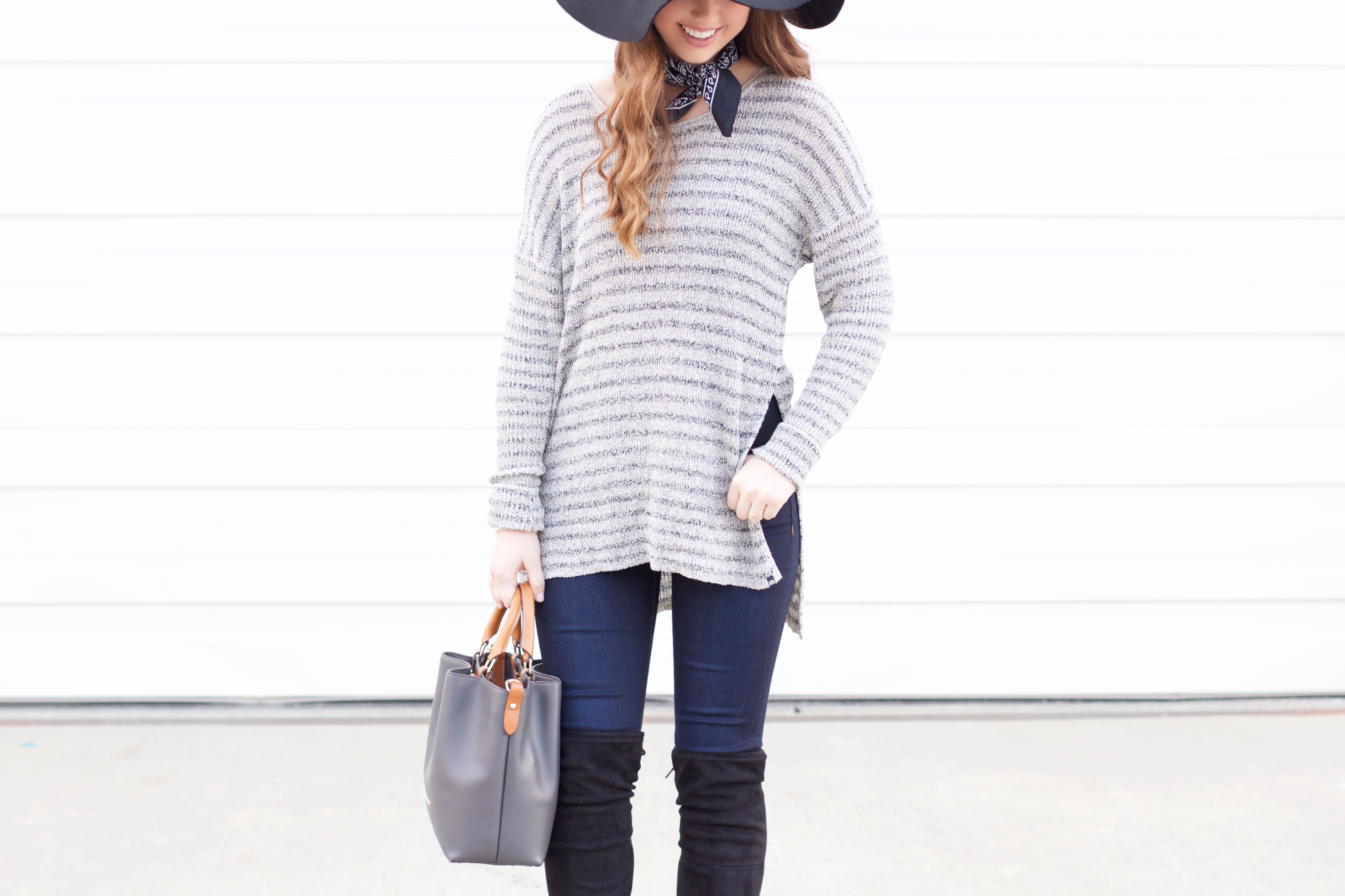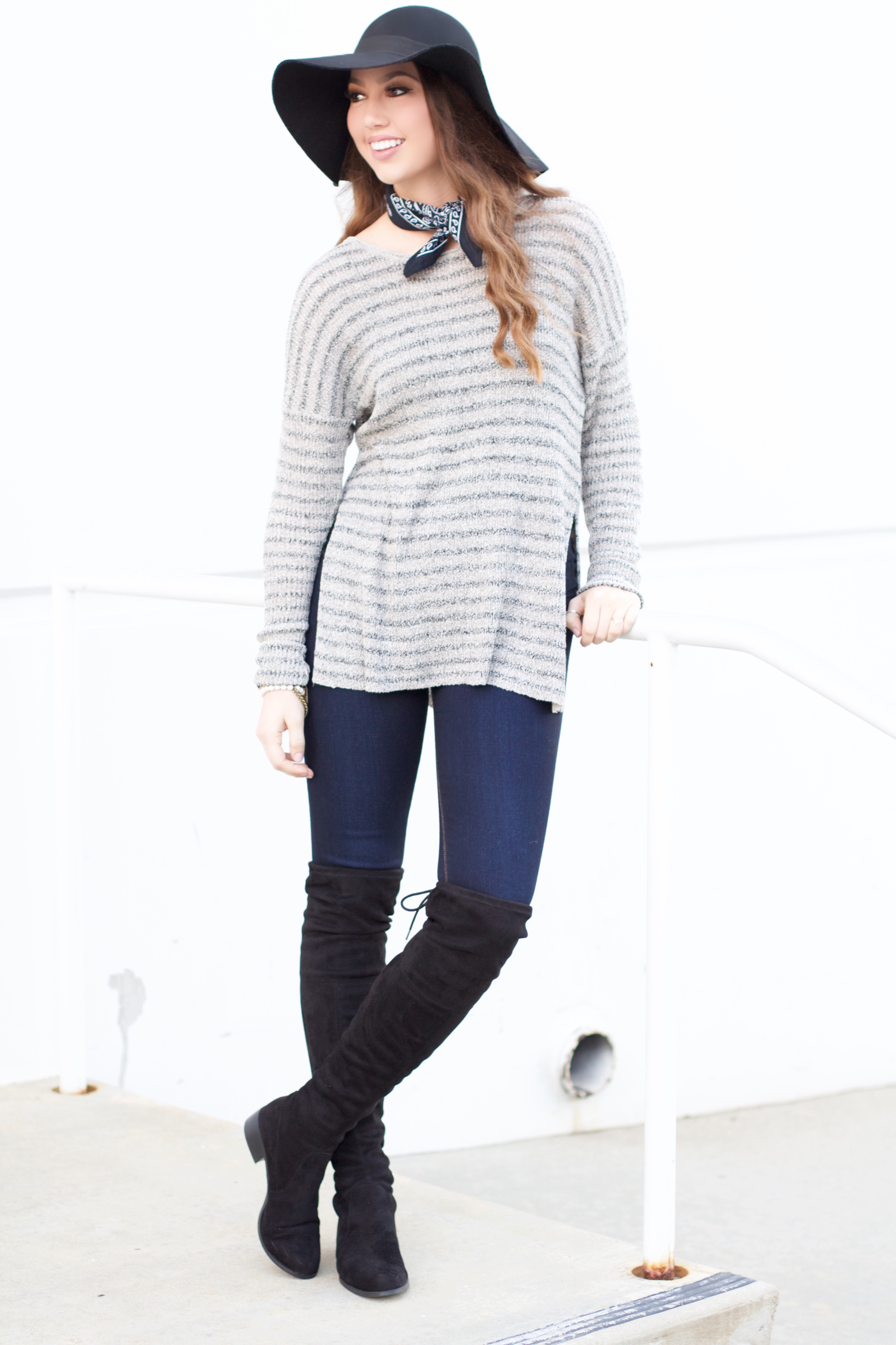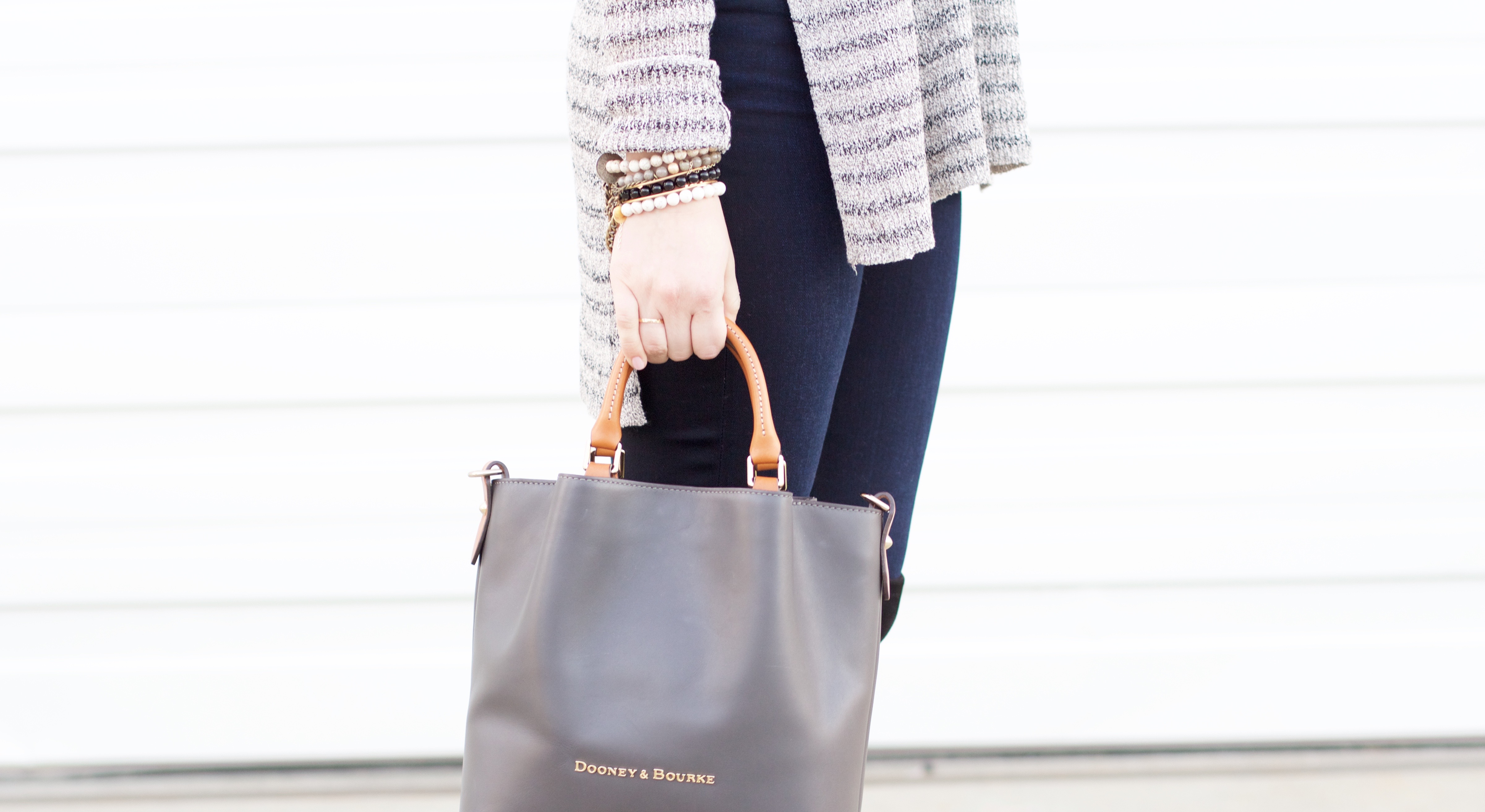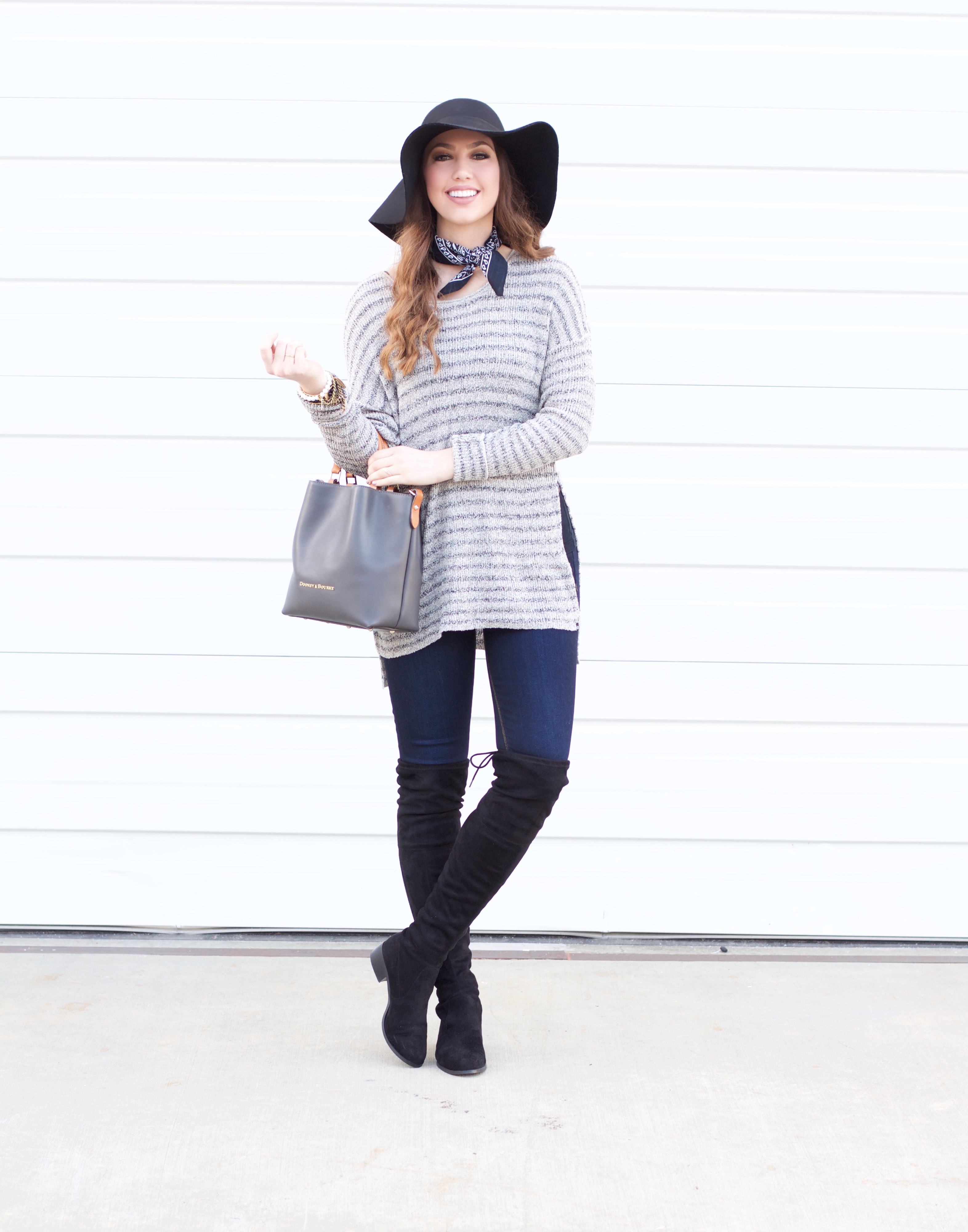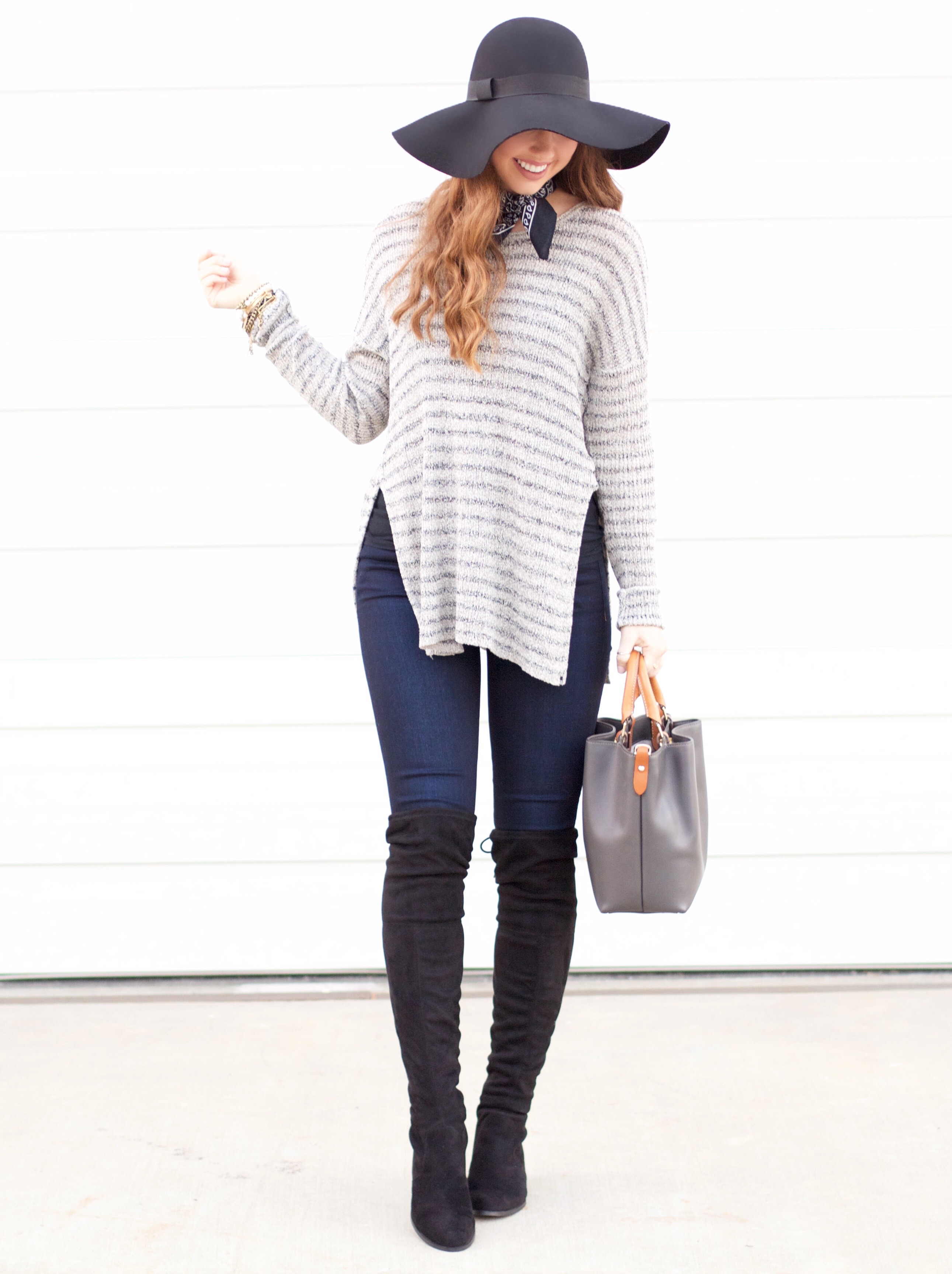 Gray and Black Striped Knit Sweater | Dark Wash Jeans | Black Suede Over the Knee Boots | Charcoal City Barlow Bag | Similar Black Bandana | Beaded Bracelets | Mermaid Charm Bracelet | Feather Charm Bracelet | Similar Black Felt Floppy Hat
Thanks for reading!
xoxo Kendall