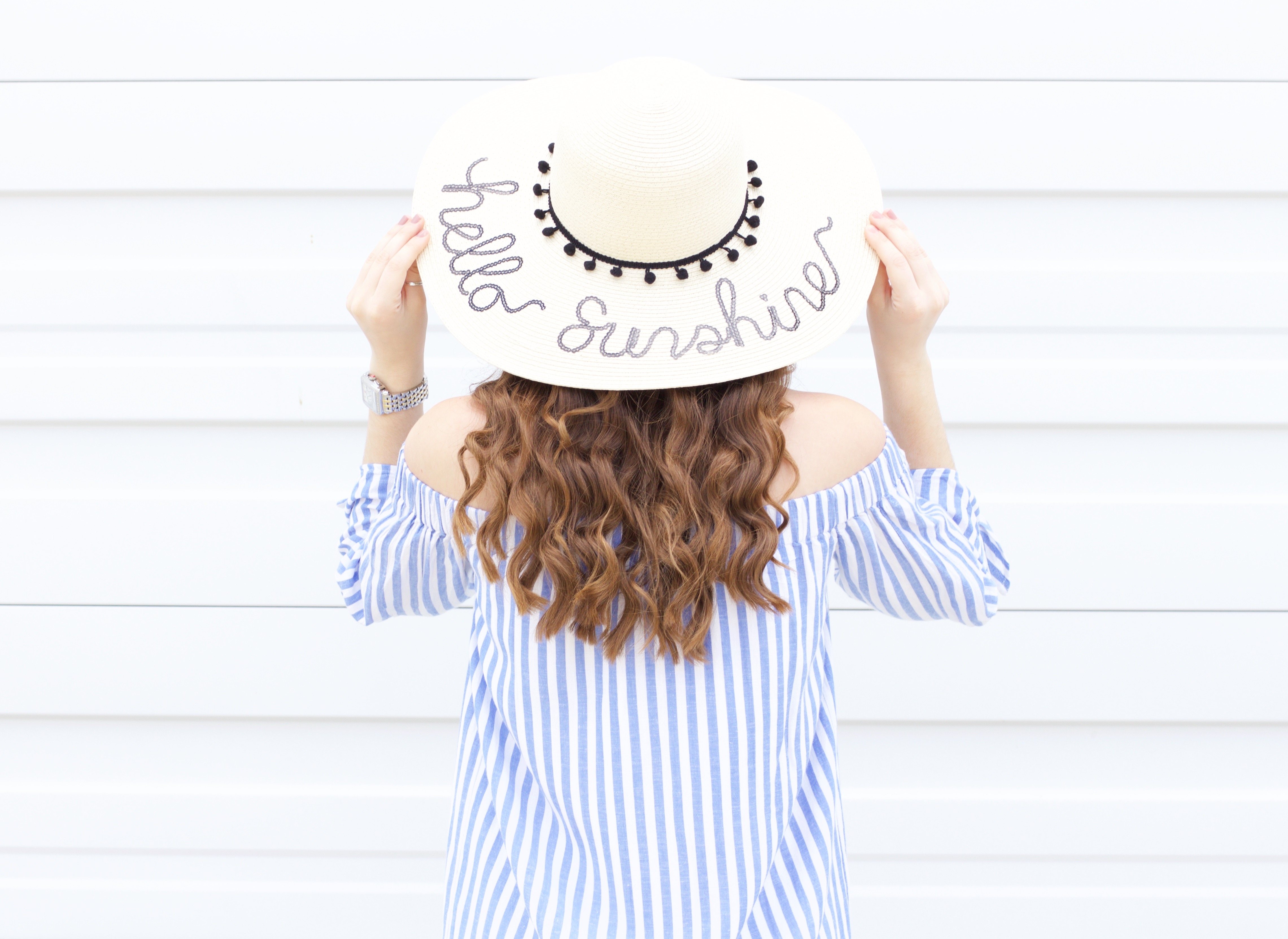 So this may just be one of my favorite looks yet! To be honest, I've said that multiple times before, but hey, a girl can have many favorites right?! With the hot summer weather lately, my two concerns when stepping outside are staying cool and protecting my face from the sun's rays. You likely won't find me outside without my sunglasses and I'm trying to become better about wearing hats more often.
Today's look definitely meets that criteria all while being fashionable. Both this striped OTS dress and this sequin floppy sun hat are items that I was immediately drawn to when I first saw them. They are both so cute and not to mention, well-made! My dress is almost sold out, BUT it is still available in store! I already know that I'm going to be wearing it a ton this summer! It pairs so well with the hat. I want to note that the brim of the floppy hat is wide enough to provide adequate shade to my face when I'm out in the sun, but not too big where it becomes obnoxious. Has anyone else seen a floppy hat that is just HUGE…it looks ridiculous. Luckily, this one is perfect and if this saying isn't your thing, scroll to the bottom of this post to see some of my other sun hat faves!
Well, I'm off to work and to go run errands! I'll be dreaming of wearing this cute ensemble until my summer vacay later next month. Okay, let's be real, I'll probably wear it at least 10 times before then 😉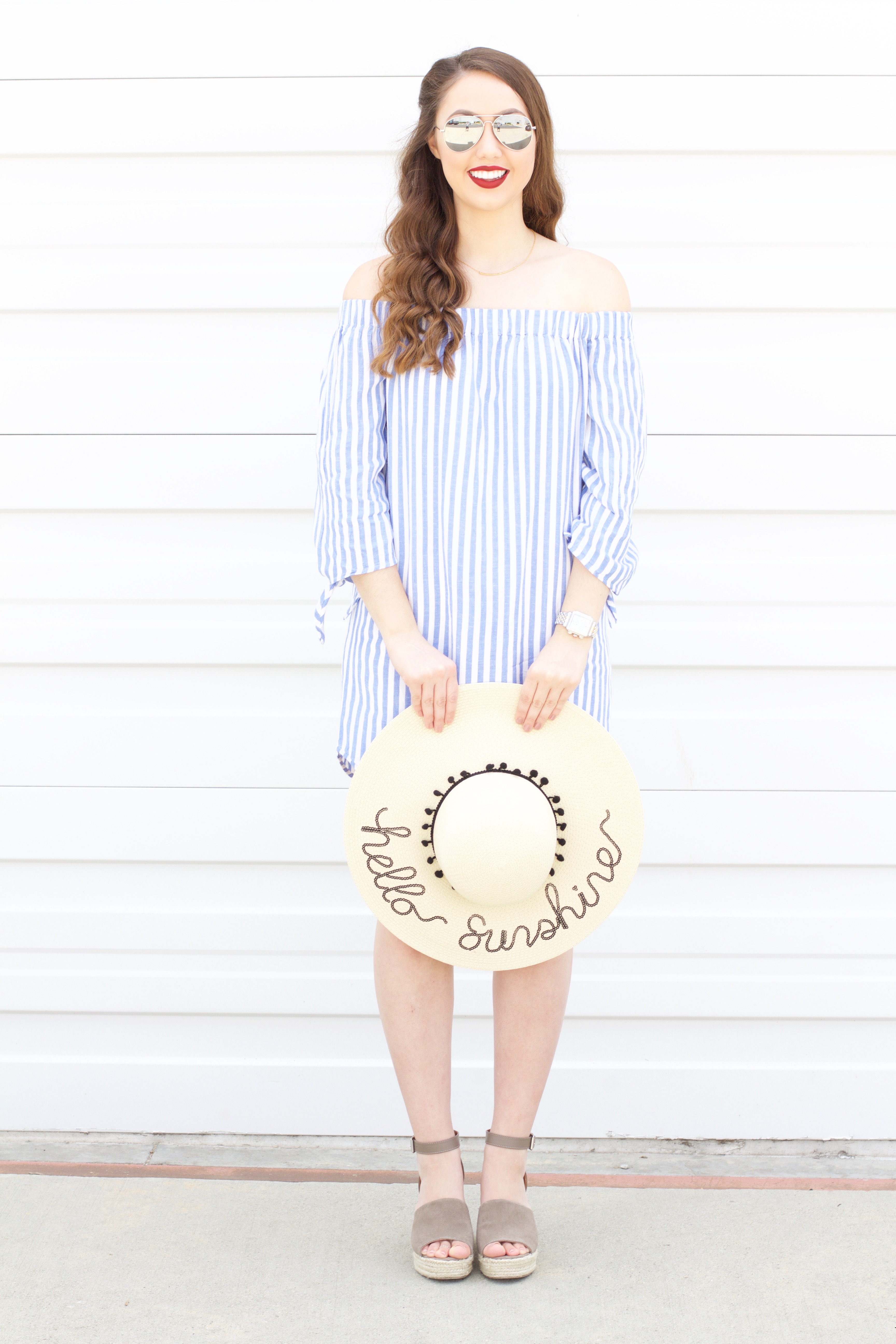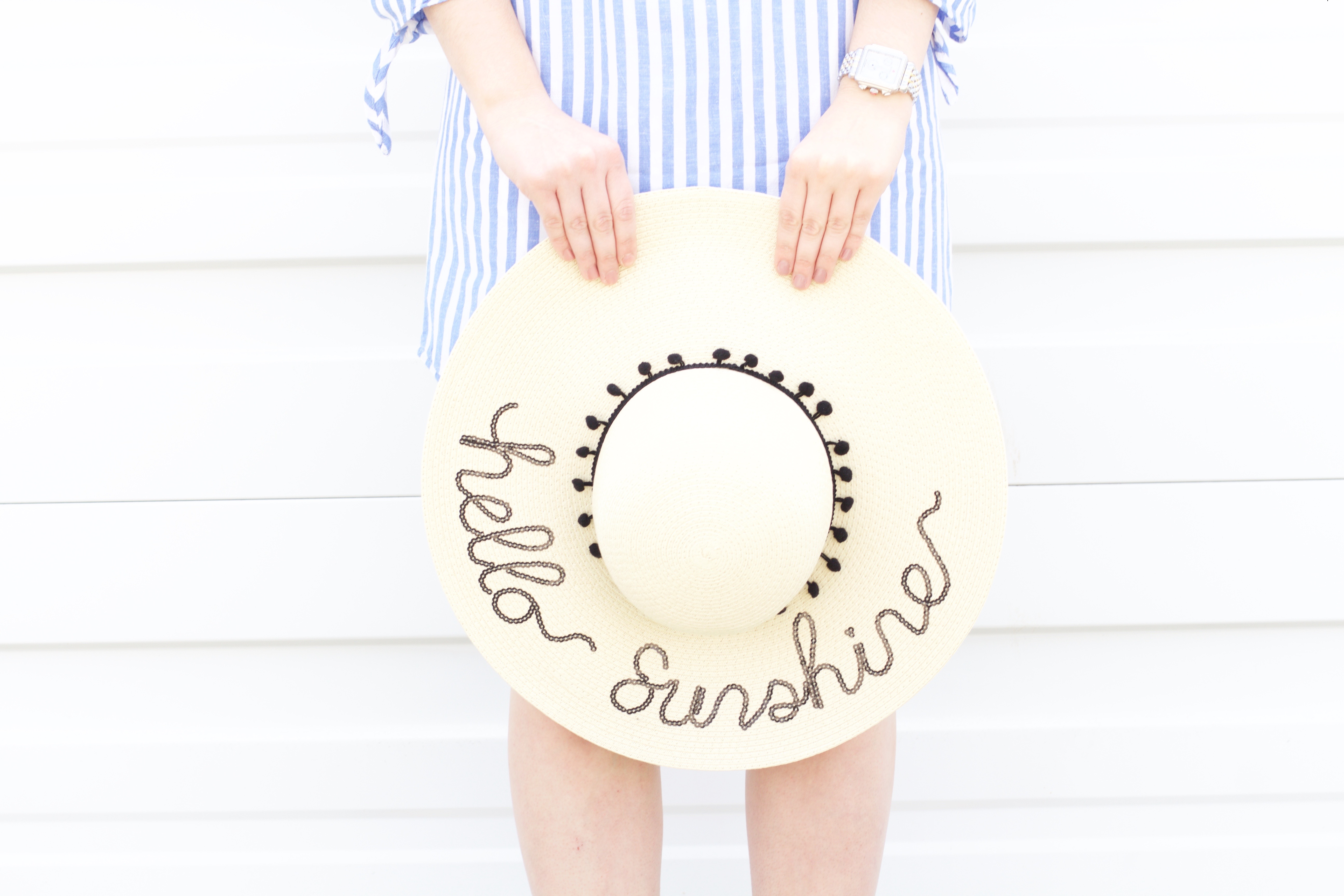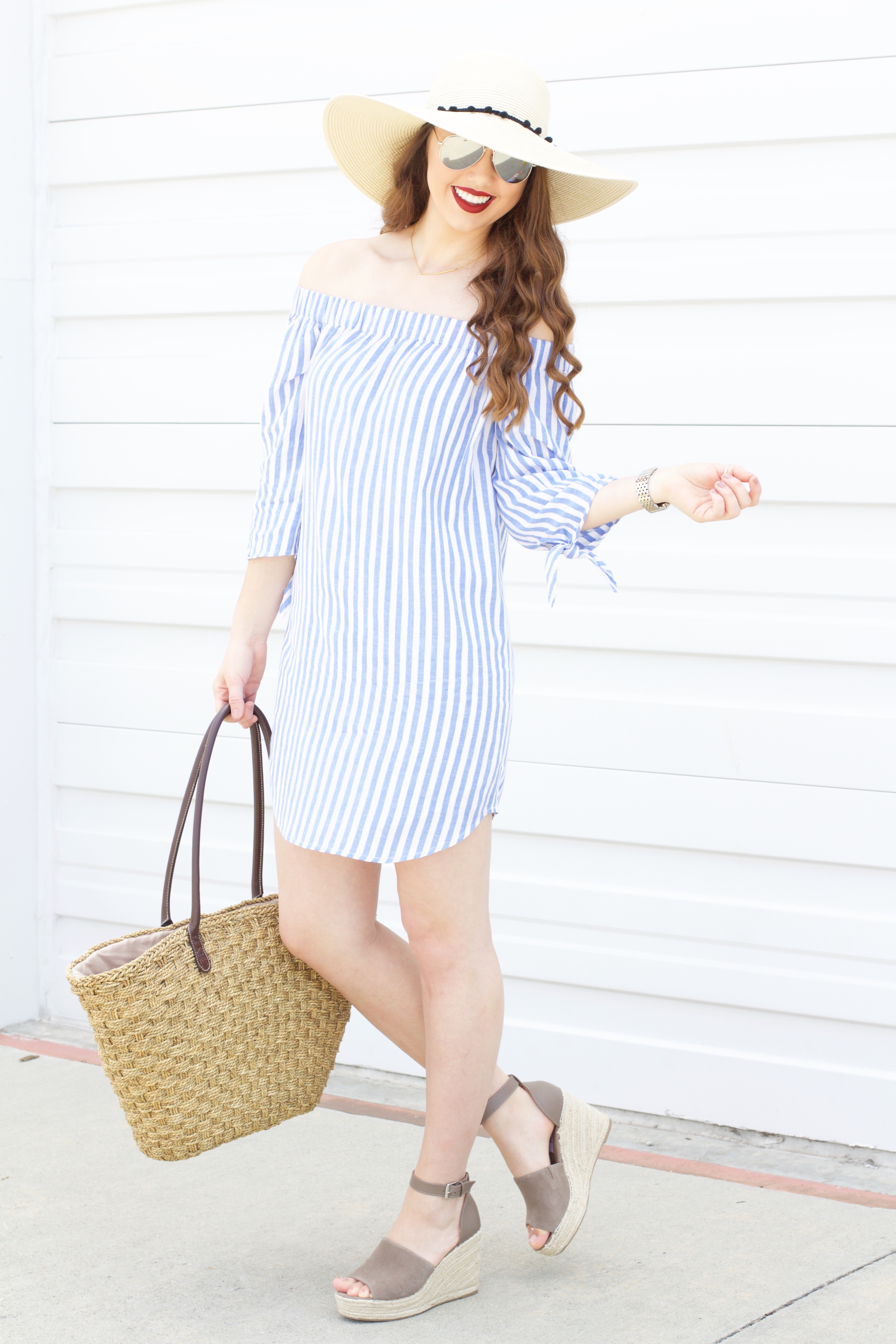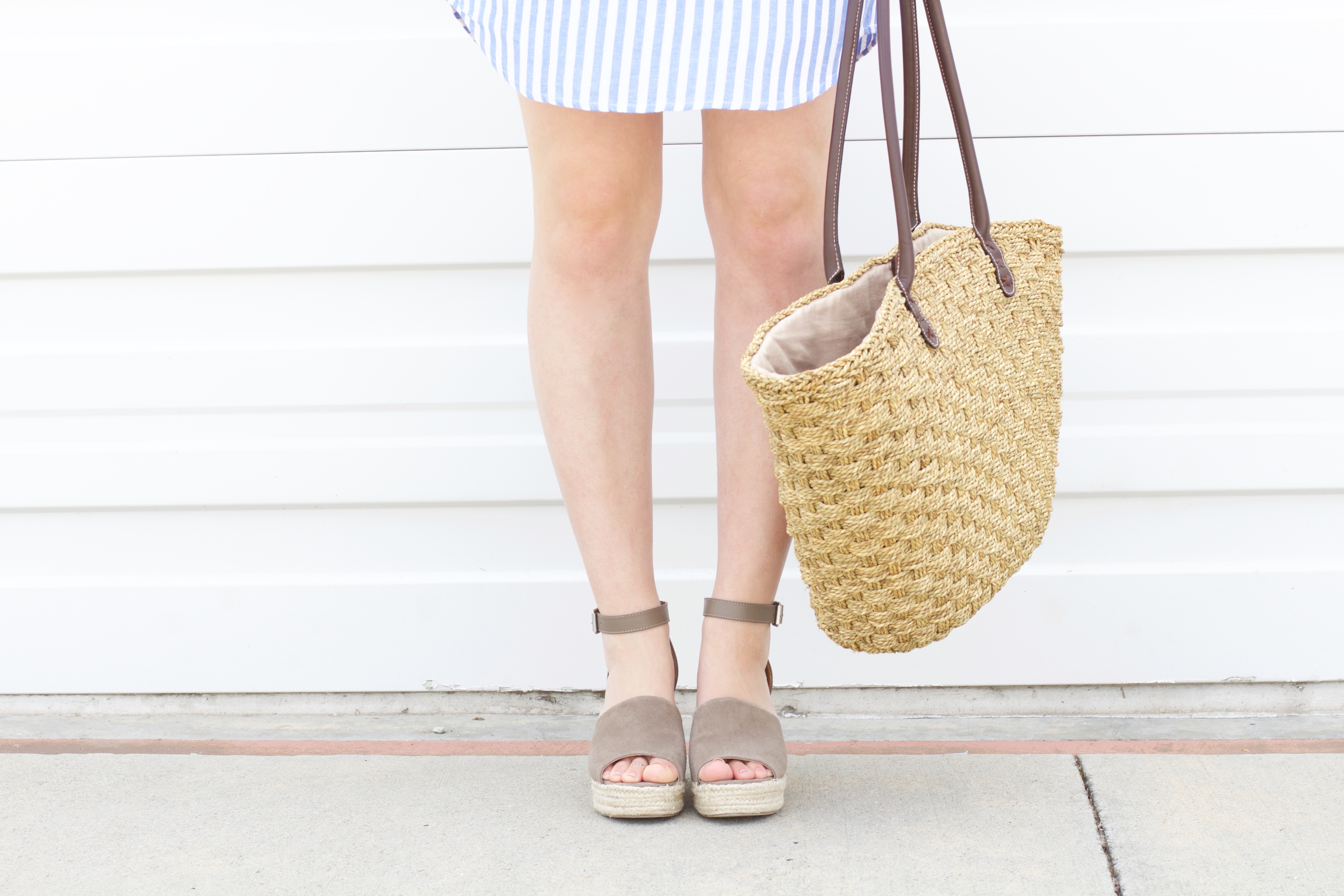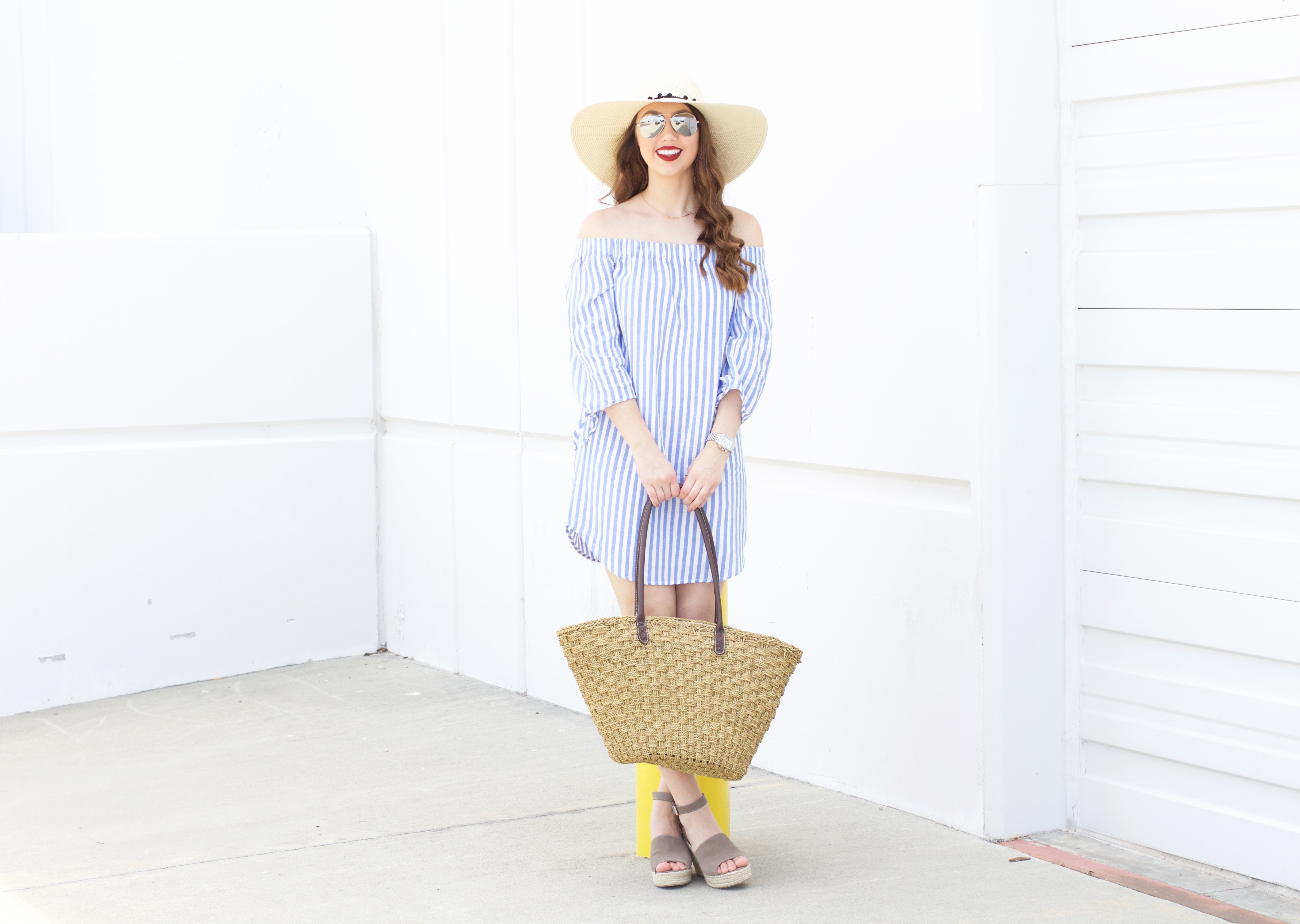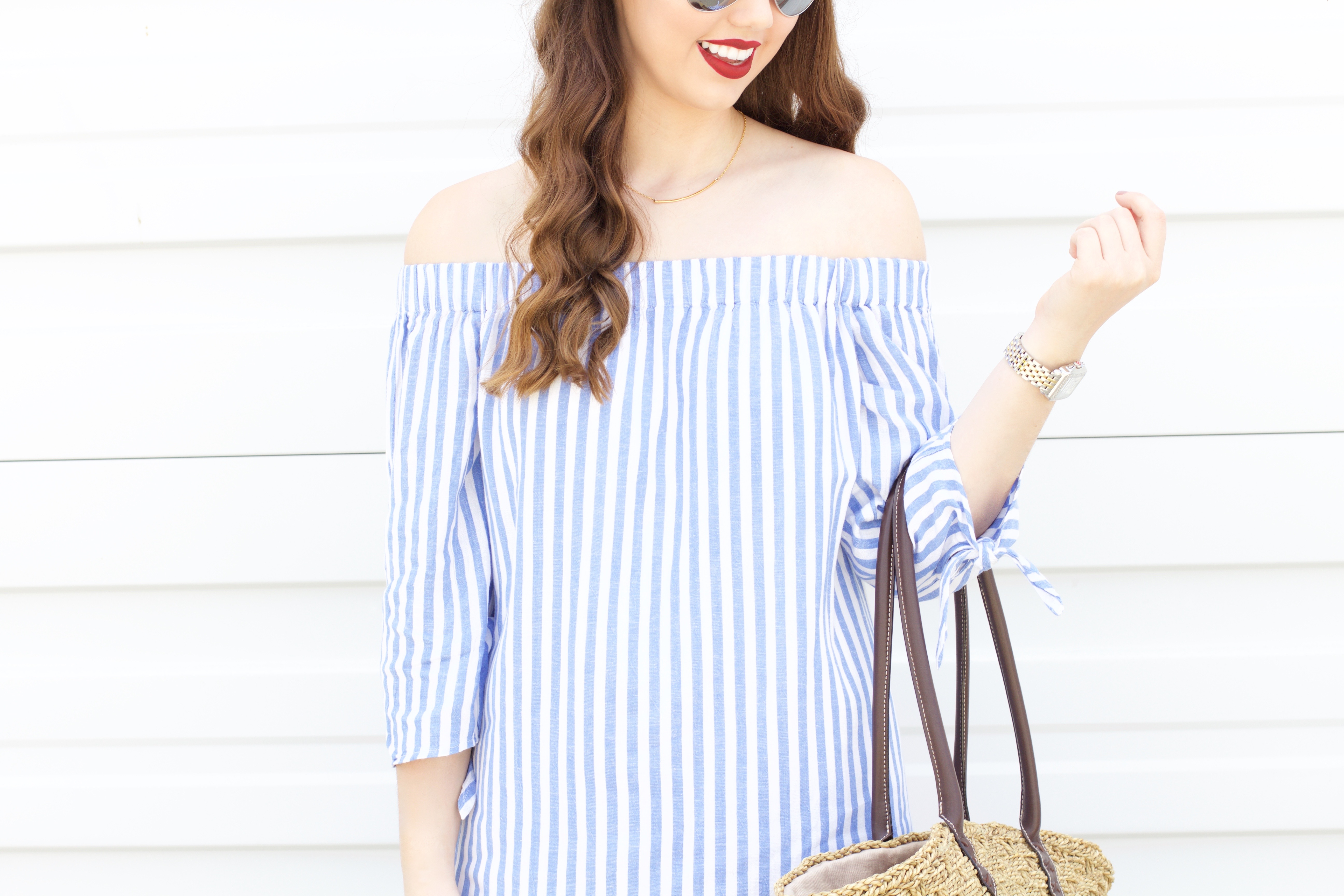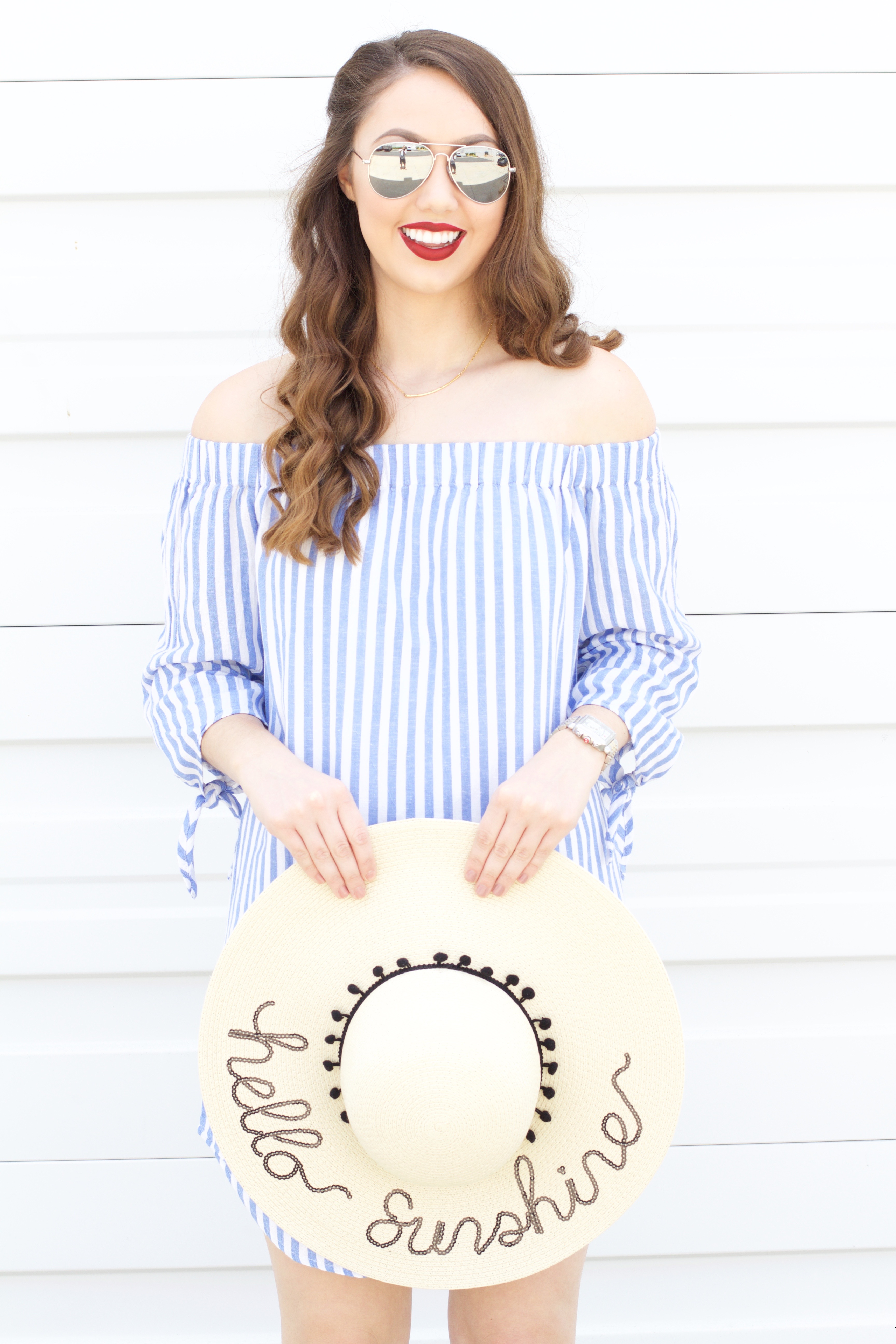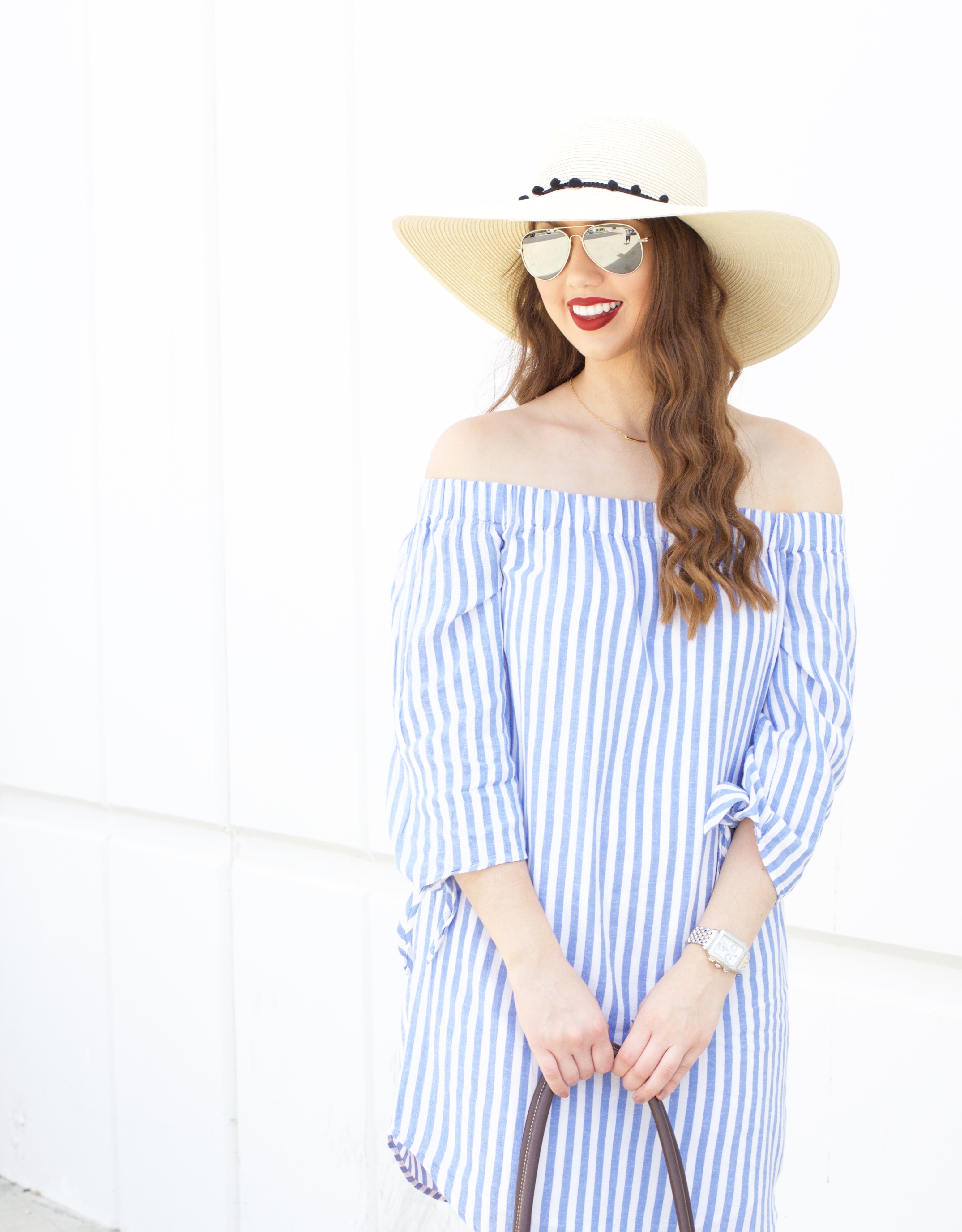 Outfit Details:
Blue and White Off-the-Shoulder Striped Dress | Hello Sunshine Floppy Sun Hat | Taupe Wedges | Similar Straw Tote Bag | Michele Diamond Deco Watch Case | Michele Two-Tone Watch Band | Silver Mirror Aviators | Gold Bar Necklace | Matte Red Liquid Lipstick – I Am Tough
Other Graphic Sun Hats I Love:
Thanks for reading!
xoxo Kendall