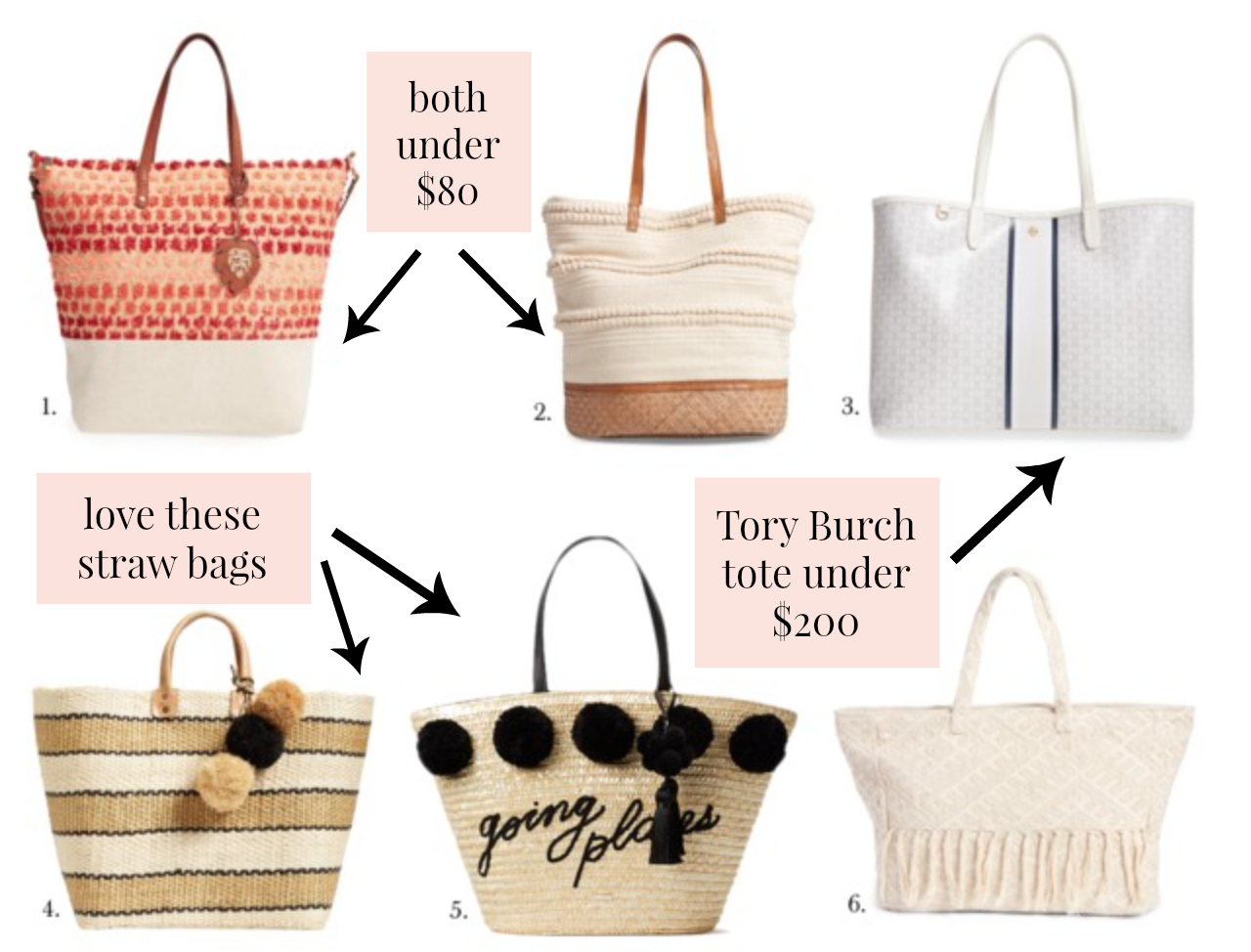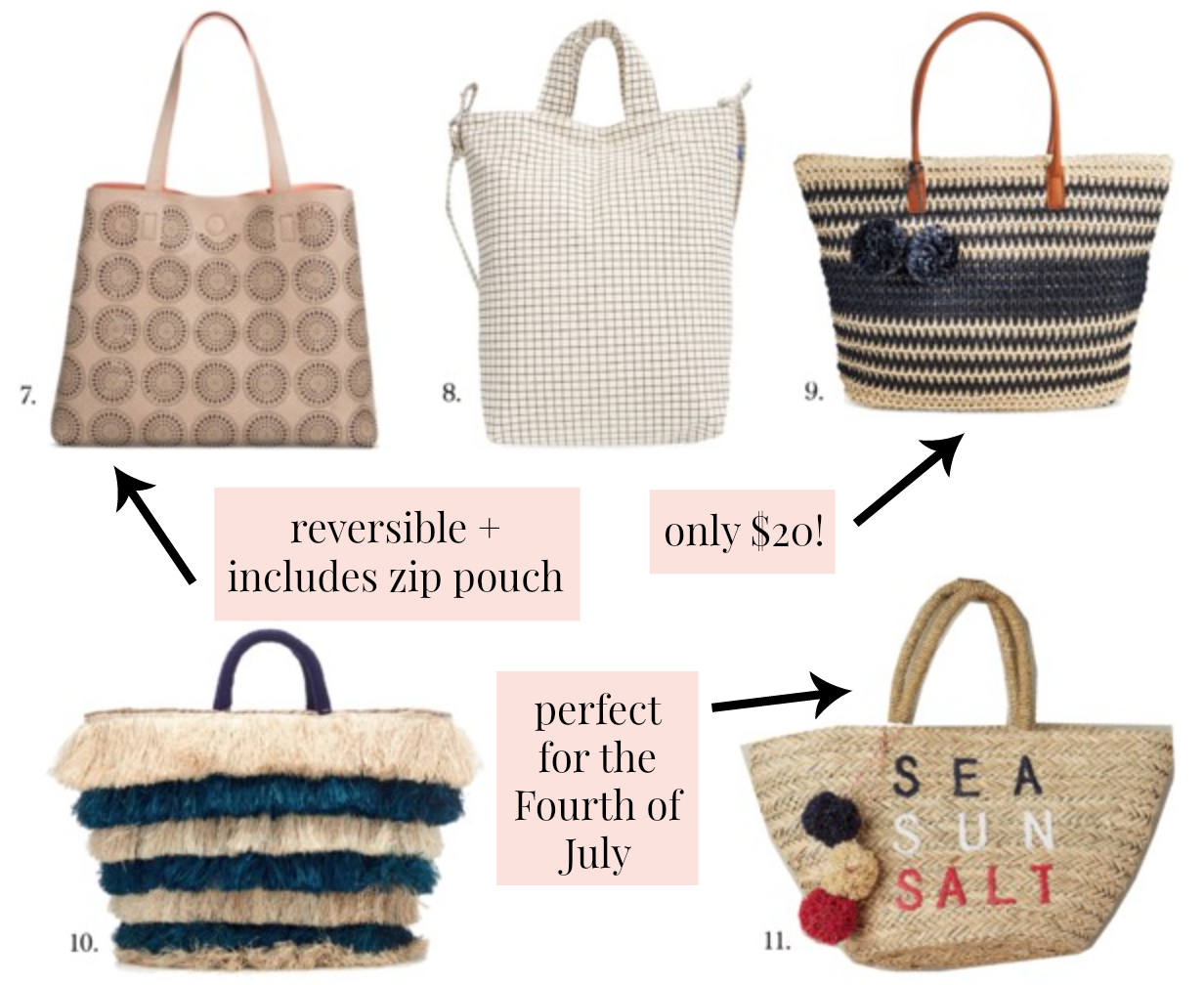 1 | 2 | 3 | 4 | 5 | 6 | 7 | 8 | 9 | 10 | 11
Happy Thursday! Cheers to it almost being the weekend! Since summer is finally here and many of you will be heading to the beach, today I'm excited to share some of my favorite tote bags.
I actually just received this one as a gift for my birthday and I'm so in love with it. Being a "what if" type of gal, I always carry a lot of items in my purse. That's why an oversized tote is the perfect bag for me. As you can tell from my picks, straw bags are definitely popular for summer. This tote bag from Anthropologie is perfect for the Fourth of July. For a tropical vacation, I love this tote bag from J.Crew. If you're not into straw, that's okay! I love this reversible one and this canvas one, both of which are under $35.
On another note, my goal with every post is to provide you with content that you find to be useful and interesting! Lately, I've been in a little bit of a funk with my posts, not so much the photos, but the written portion. There are countless blogs out there talking about fashion and lifestyle topics and I really want mine to provide you with value. Sometimes I feel that what I write can be a little boring, however, I'm not sure if you do in fact enjoy it and I'm just being hard on myself.
If you could please leave a comment, email me, or DM me on any of my social media accounts about what you would like to see more of on my blog, that would be so helpful! Do you want to read more about "behind the scenes" of blogging? About what's going on in my life? More fashion tips? I would love to hear your thoughts.
Also make sure to check out some of my other recent posts below!
Recent Summer Blog Posts:
Sequin Writing Floppy Hat + Off-the-Shoulder Striped Dress
How to Style a Denim Jacket for Summer – Nighttime Look
Fourth of July 2017 Outfit Idea – Maxi Dress
Thanks for reading!
xoxo Kendall