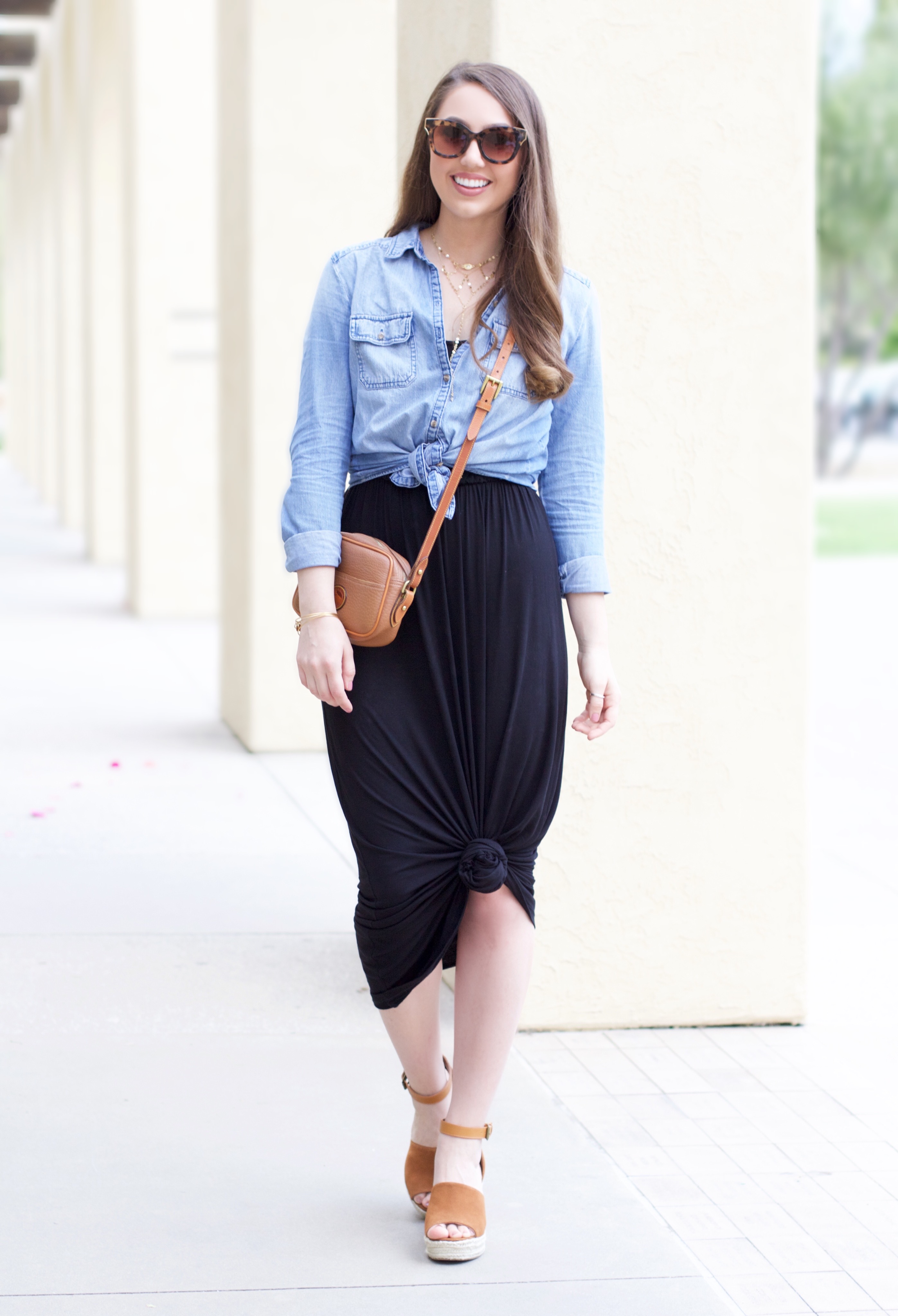 I'll be honest, my go-to summer clothing item is a maxi dress. If I can't figure out what to wear or just want something easy to put on, this item is it. Since I wear maxi dresses so often, I've gotten a little creative in how I style them.
While I've had this black maxi dress for years — it's still available — I got bored with just wearing it by itself. That led to me pairing it with various other items in my closet until I found the perfect match, my beloved chambray top. If you have read MSL for a while, you know that I have styled my chambray top in countless ways. It truly is an item that every woman needs. You could wear it unbuttoned more like a cardigan, but I wanted to make this look really different so I buttoned it up and then tied it in a knot.
From there, I tied another knot, this time at the bottom of the maxi dress. That way my legs would show a little bit. You can style any maxi dress this way as long as the fabric is stretchy. In my opinion, tying it really gives the dress a completely different look and I love how simple it is!
Since my chambray top is old, I linked some newer ones that I LOVE at the bottom of this post. I also linked all my other outfit details so don't miss out on those!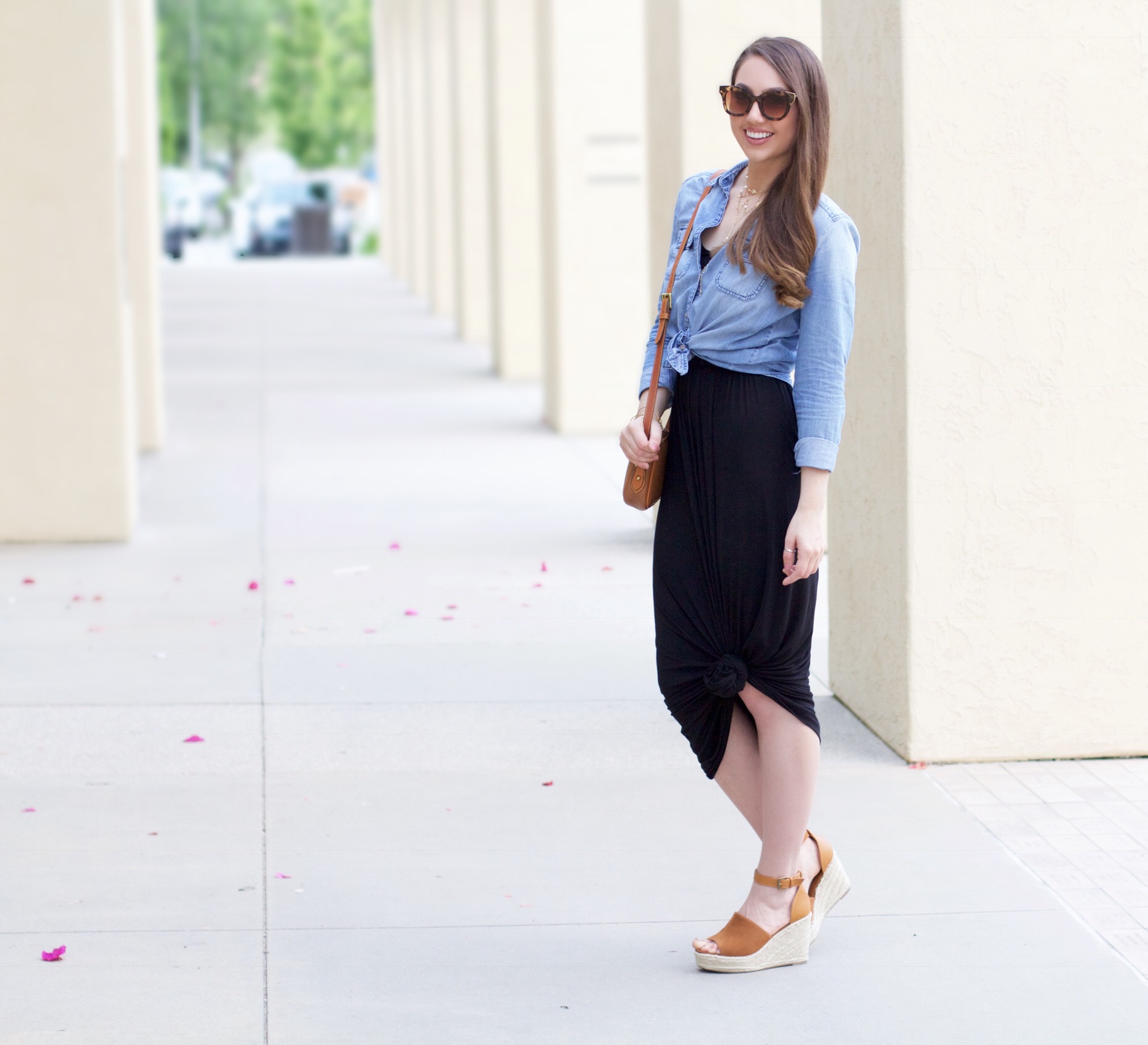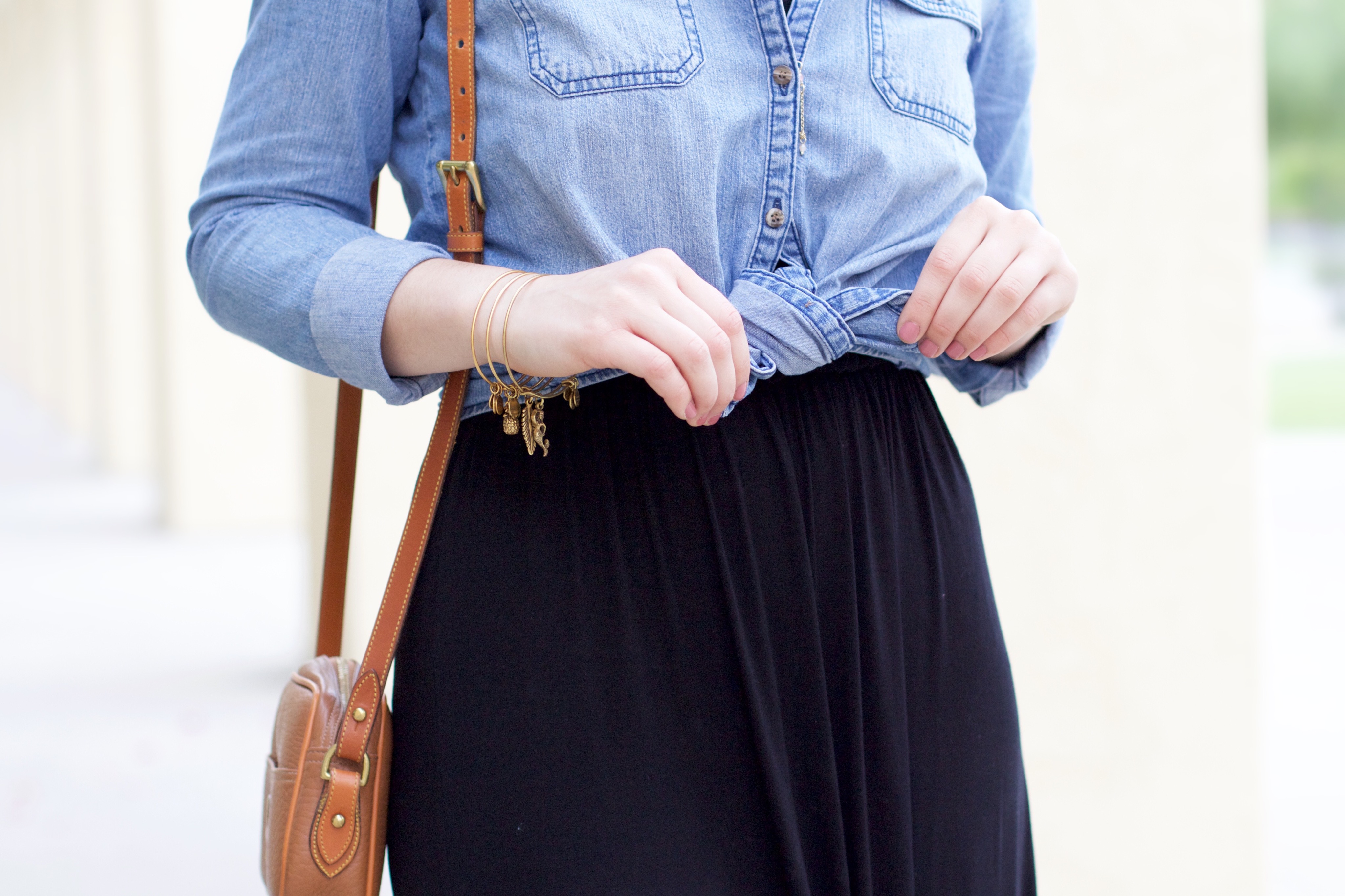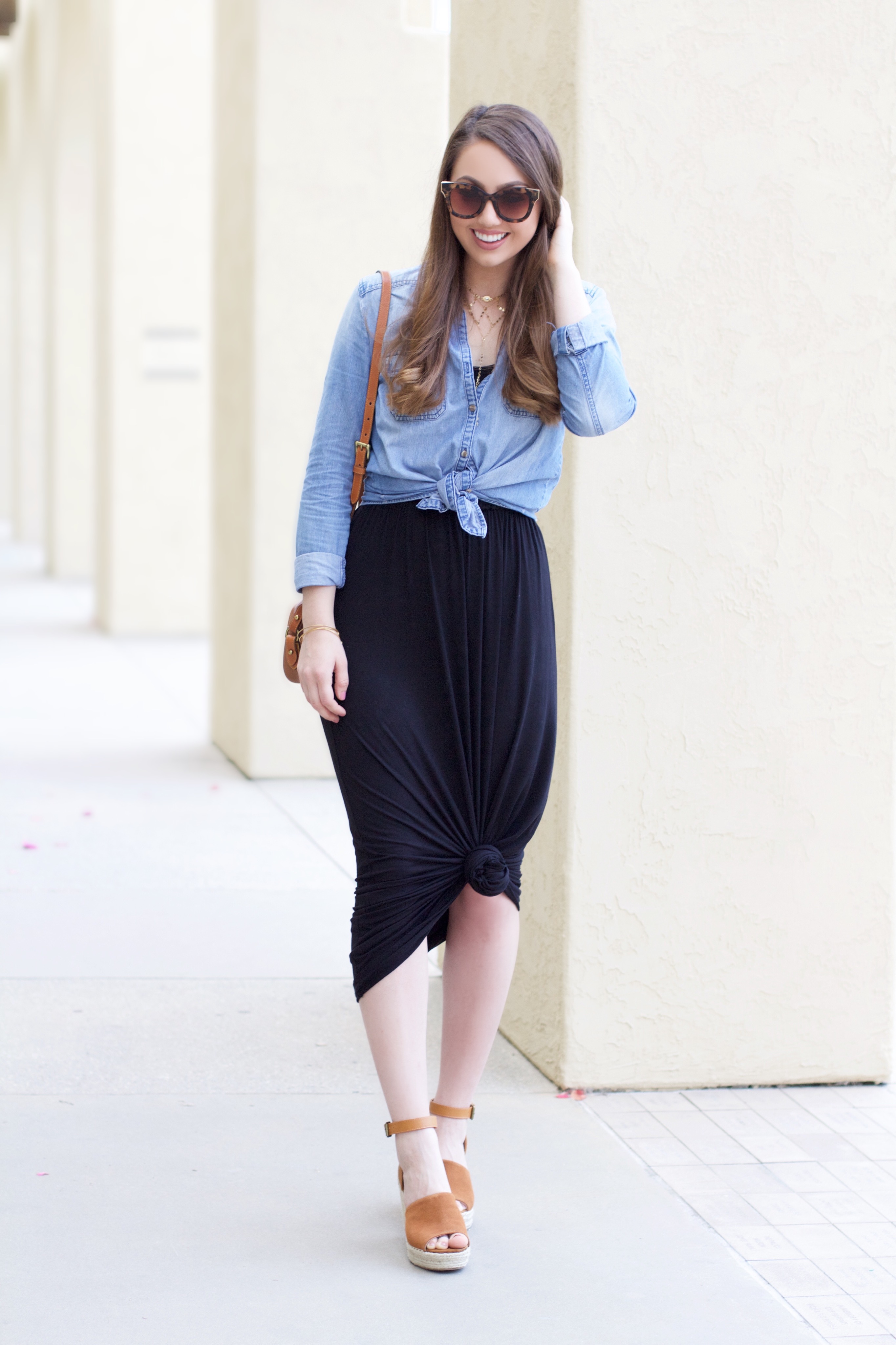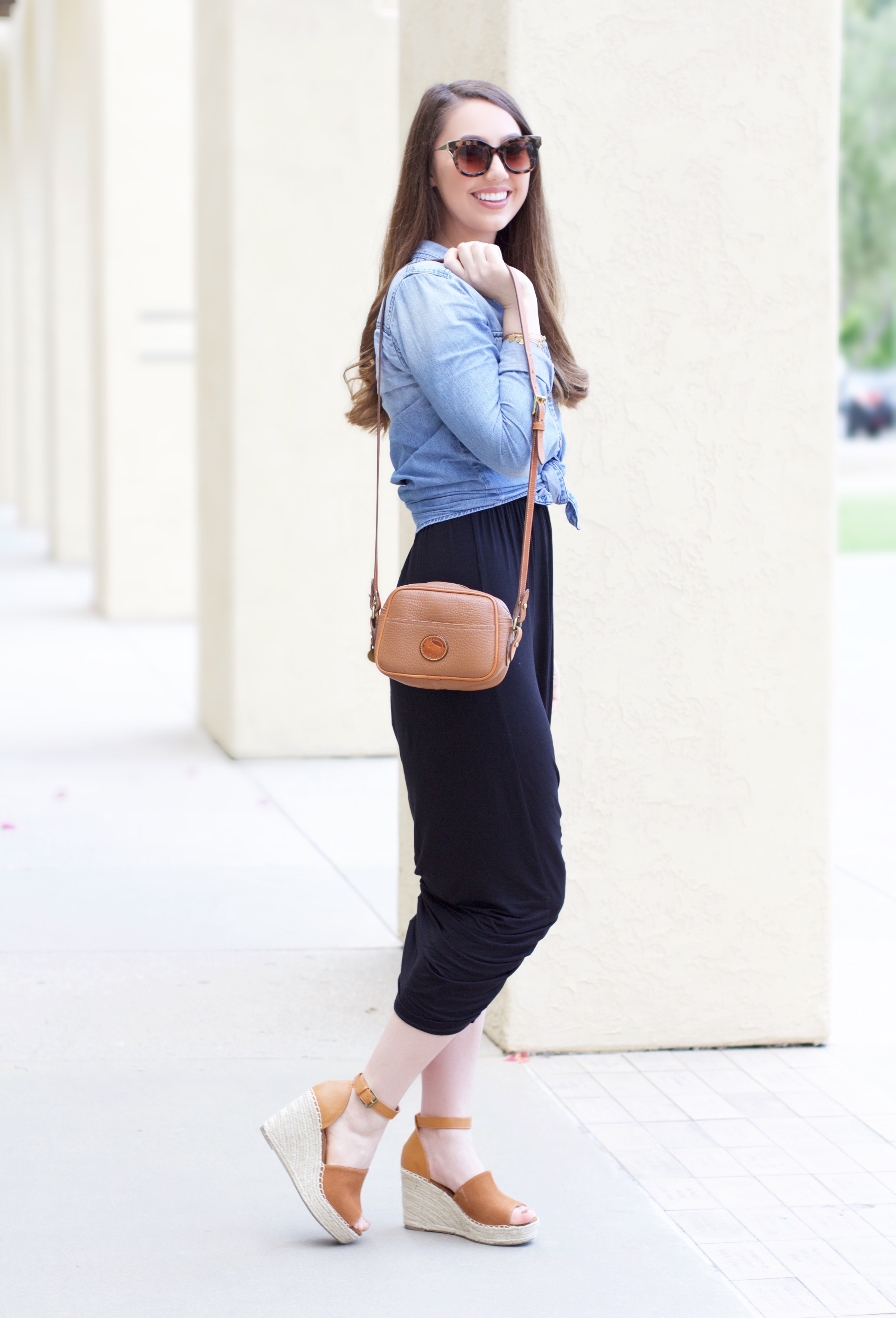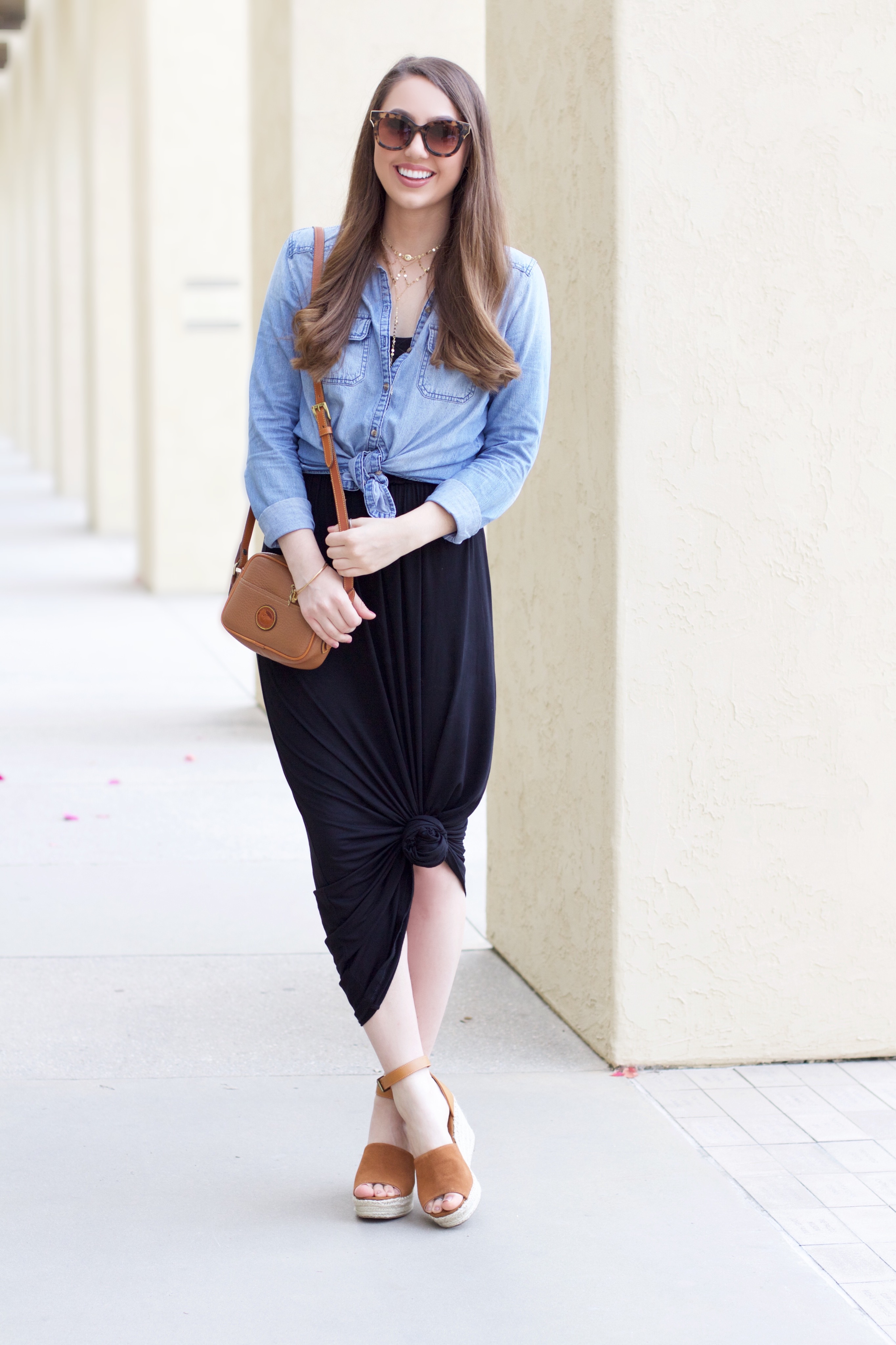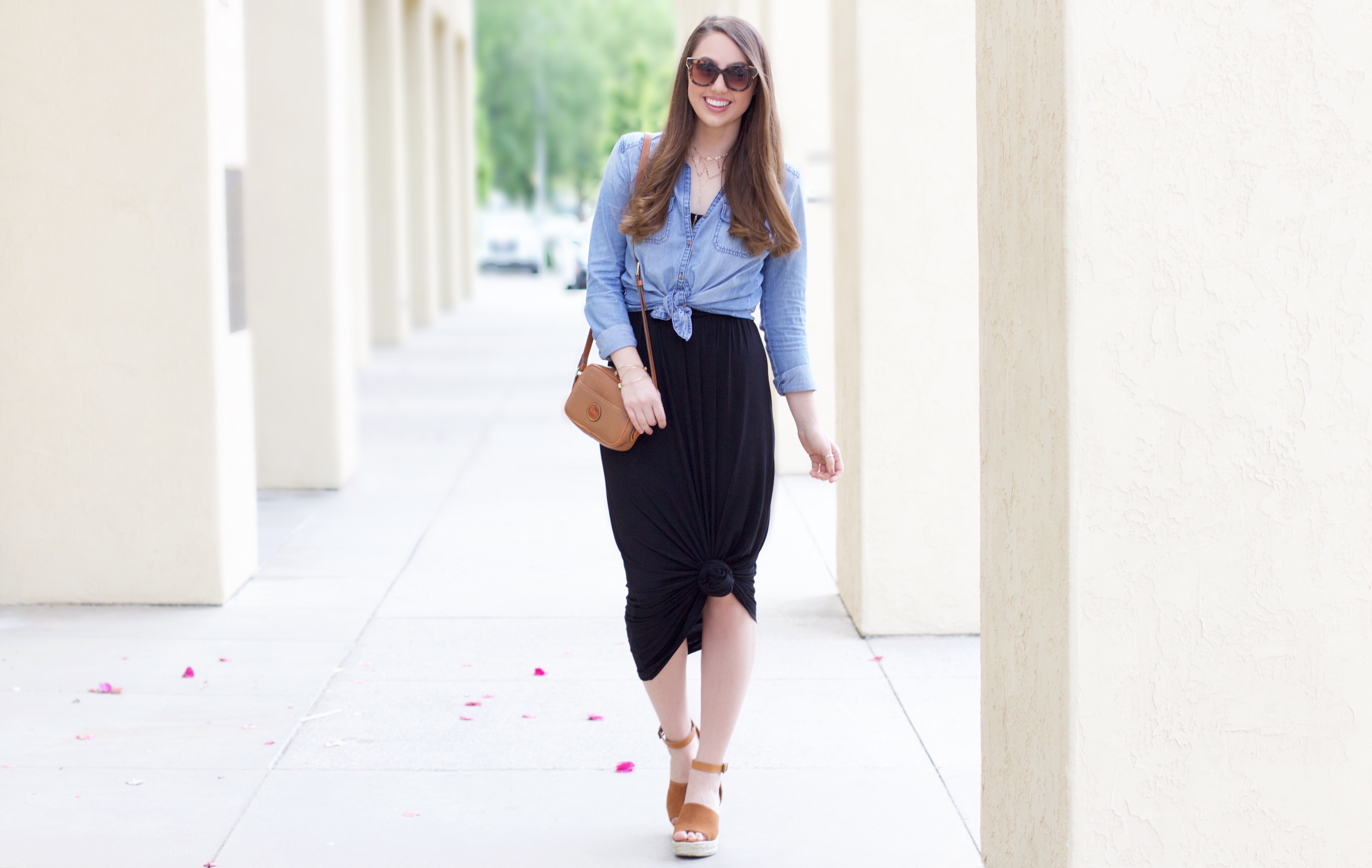 Outfit Details:
Black Knit Maxi Dress {on sale – under $40} | Cognac Espadrille Wedges {under $60} | Similar Chambray Top | Pineapple Charm Bracelet | Mermaid Charm Bracelet | Feather Charm Bracelet | Chain Choker Necklace, sold out, similar here | Similar Dooney & Bourke Cognac Crossbody | Tortoise Sunglasses {under $13}
Chambray Tops I Love: